Why GIRVIN?
Find your magic.
Start a fire.
Swerve.
We live to change. We design for soul. We work in brandplaces that are looking for love, that are questing for deep and unforgettable magnetism. And we make it happen. West Coast. East Coast. North. South. Europe. Asia. Been there. Doing that.
The History
Design long and prosper:
decades of living design practice
means that we're never done.
We keep getting better.
We work inside,
climb higher,
rappel deeper,
go further.
We do.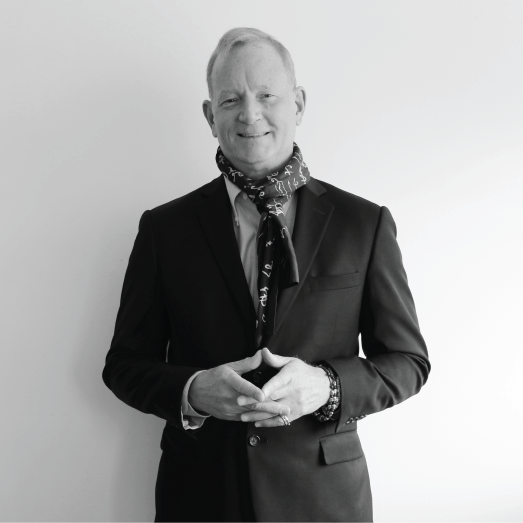 Tim Girvin
Tim GIRVIN, Founder and Chief Creative Officer of GIRVIN, Inc., is recognized internationally as a designer, writer, illustrator, photographer and calligrapher. He has spoken all over the world on strategic planning, brand development and design integration, brand and story development for retail identity. His focus is fulfilling emotional and holistic sensory content in dimensional marketing to international audiences.
GIRVIN's client attention is on captivation: strategy and personality, identity in retail and brand environments, entertainment design and integrated experience. Past and present clients include Apple, Ameristar Casinos, Boyd Resorts, Bloomingdale's, Disney, Johnson & Johnson, Kerzner, Leviev, LG / Seoul, L'Oreal, MGM | Mirage, Microsoft, Millennium Retailing / Tokyo, Nordstrom, Paramount Studios, Procter & Gamble, Warner Brothers and Wynn.
He is a member of the American Institute of Graphic Arts, Design Management Institute, Japanese Graphic Design Association, Industrial Designers Society of America, Luxury Marketing Council, Society for Environmental Graphic Designers and the Type Directors Club | Tokyo.
GIRVIN's education includes a degree from The Evergreen State College in Olympia, Washington, with additional studies and explorations at New College, the Cooper Union College of Arts & Sciences, the Imperial College in London; but GIRVIN's real learning focus is itinerant. He finds people to learn from and goes to meet with them, traveling worldwide. His original academic path was marine biology and natural history. GIRVIN's lab notebooks were so elaborately designed, though, that a professor recommended he change his course of study.
This led to research in the history of art, the alphabet and architecture, type design and fine printing, calligraphy, literature and the book, and how these were culturally influenced through the millennia. Regardless of the name, in the history of the firm – Alphabet, Elements, Tim GIRVIN, Inc., GIRVIN Brands, Tim GIRVIN Design, Inc. or simply GIRVIN, he's been at the heart of running this company for more than 30 years.
His business and design observations can be found at his blog at GIRVIN.com: http://blog.girvin.com. Tim's link to the leadership and philosophy of GIRVIN, and what creative direction can mean for his personal life, can be explored at http://tim.girvin.com.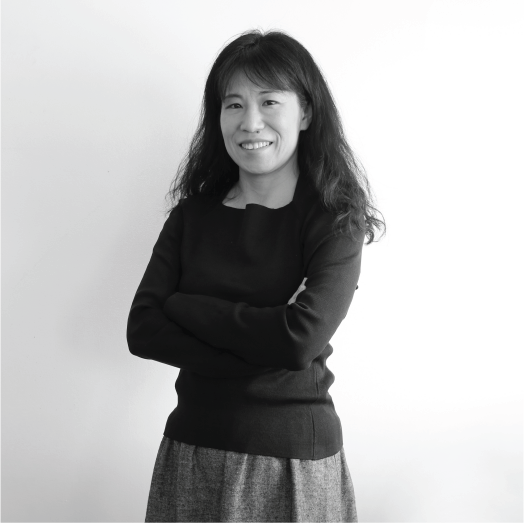 Chie Sharp
Chie Masuyama Sharp is the Executive Creative Director of GIRVIN | Seattle. She has been working as a strategically focused designer and team leader at GIRVIN for more than 15 years. The keys to her experience, in creative direction and project tactics, lie in her international awareness and expertise, having been involved in North American branding work as well as projects in Southeast Asia, China, Japan and Korea.
Her personal involvement has been in strategy, identity consulting, naming, typographic design systems, environmental applications, packaging, collateral and online applications – and is focused on a highly tuned sensitivity to business planning and visualizations. Her projects have been market specific or global. Her clients range from her involvement in the leadership of the Dentsu+GIRVIN Corporate Communications team | Tokyo, the Dai Nippon (DNP) | GIRVIN creative alliance, Diamond Foods, Hines, Microsoft, Paramount Studios, Procter & Gamble | Kobe, PRO Sports Club, Seattle Humane, Shiseido, Suntory, TV Asahi, Warner Brother Studios, and Wimmer Solutions.
She holds a B.A. degree in Law from Sophia University in Tokyo, a Master's degree in educational leadership at Argosy University, as well as an AA degree in Visual Communications from the Art Institute in Seattle, where she is also an Instructor in Design. Chie is fluent in English and Japanese.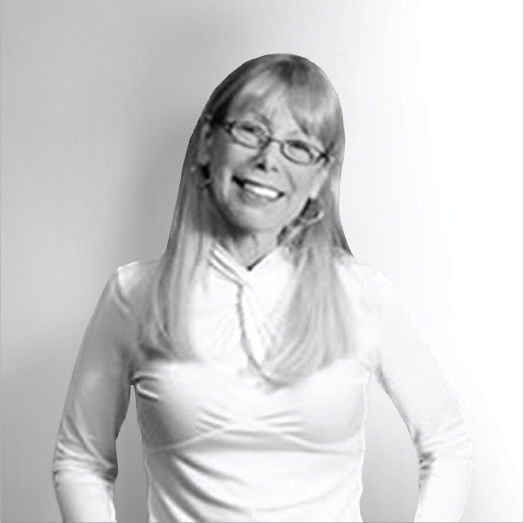 Cathy Mack
As Chief Marketing Officer at GIRVIN, Cathy Mack brings over 20 years experience in business development and account management working with Fortune 500 companies as well as brands in the beauty, fashion and luxury industries. She has managed brand development, marketing strategy, online and interactive experience and packaging design programs and new product launches with clients globally in order to ensure that all strategic and creative goals are met.
Cathy activates and manages ongoing and open lines of communication with clients throughout all steps in the project phases, with the client's strategic goals always met or exceeded. She has led project management teams in Europe, Hong Kong, China and South America for packaging, print and eCommerce solutions for Cisco Systems, Ogilvy, HP, Microsoft, Apple, Wynn Las Vegas and Disney among many others. Cathy holds a BA in Marketing with a minor in Business from the University of St. Francis.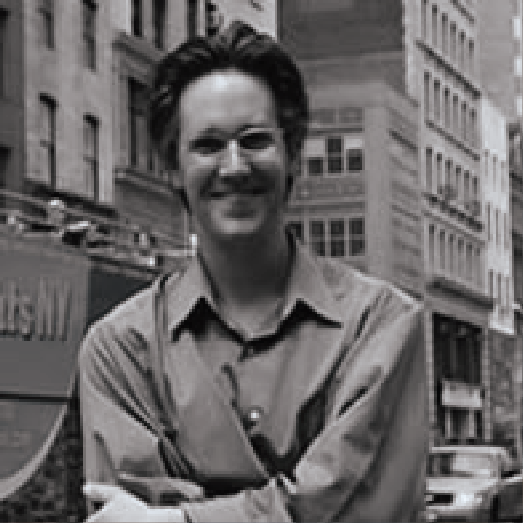 Alex Williams
Alex Williams is the Executive Creative Director of GIRVIN | New York. Through equal amounts of left-brain / right-brain spark, Alex designs powerful brand stories – applying market analytics and creative visualizations throughout a broad range of marketing media. Alex is an agile, eloquent design leader with an impassioned, consumer-centric approach for the highest and most ubiquitous standards of strategically driven design.
He is a native of Massachusetts, a member of the American Institute of Graphic Arts and the Design Management Institute. He is a graduate of Parsons School of Design, New York. He has created award-winning brand positioning, identity, packaging, concept and business development strategies for an impressive list of national and international partners, including: Capezio, Diageo, Elizabeth Arden, IBM, Johnson & Johnson, Kerzner, Kraft Foods, PetsMart, Procter & Gamble and Spalding – to name but a few.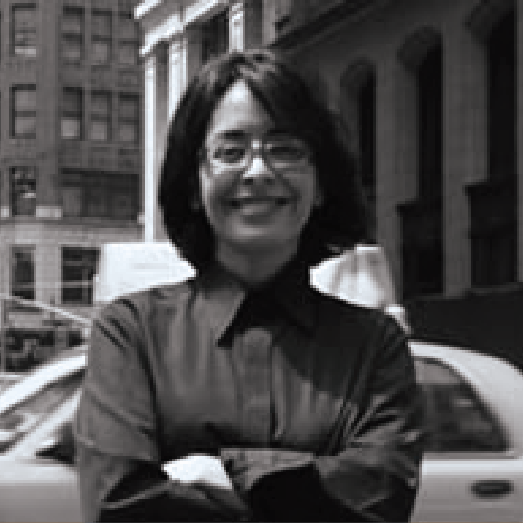 Cristina Espinosa
Cristina Espinosa is Managing Director of Girvin New York. With contagiously upbeat wit and years of multi–continent brand management experience, Cristina has established time–honored relationships with a diverse list of brand-partners — from foremost hospitality groups such as Fairmont Hotels, to leading consumer goods companies such as Kimberly-Clark and powerhouse food companies such as Kraft. It is her market expertise, intuition and sincere partner loyalty that build hero brand teams and memorable brand stories.
Cristina was born and raised in Mexico where she attended The Modern American School. She received a business degree from the Ecole Hôtèliere in Leysin, Switzerland and after a brief career in hotel management, she found her passion to be design and design management which brought her to New York City to continue her studies at the School of Visual Arts, The Cooper Union, Parsons School of Design and NYU. She is a member of the MoMA, The Metropolitan Museum of Art, the Glass House and a Friend of The Eames Foundation.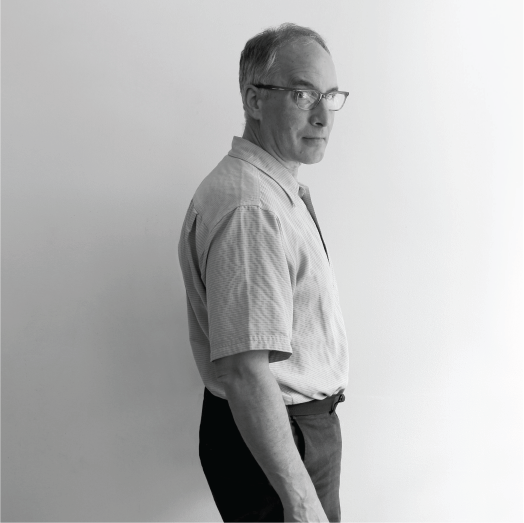 Kevin Henderson
Kevin Henderson, Senior Designer at GIRVIN | Seattle, has been a part of the team at GIRVIN for over 14 years, working in everything from print and packaging design to exhibition and environmental graphic design, with a focus on name development and corporate identity. After receiving a BFA in Graphic Design from the University of Washington, Kevin worked for design and architectural firms in Chicago and Seattle prior to arriving at GIRVIN.
More polymath than specialist, Kevin's design activities are supplemented and informed by his parallel interests in aviation and teaching, plus moderate obsessions with cycling, Sudoku and crossword.
Clients Kevin has worked with include Artisoft, Beau Rivage, Echelon, IBM, Independent Colleges of Washington, Intel, Microsoft Press, NAC | Architecture, Nintendo of America, Omega Institute, Paramount Pictures, Plum Creek, Procter & Gamble, PROSports Club, Saint Mary's College of California, Warner Brothers and Wynn Resort.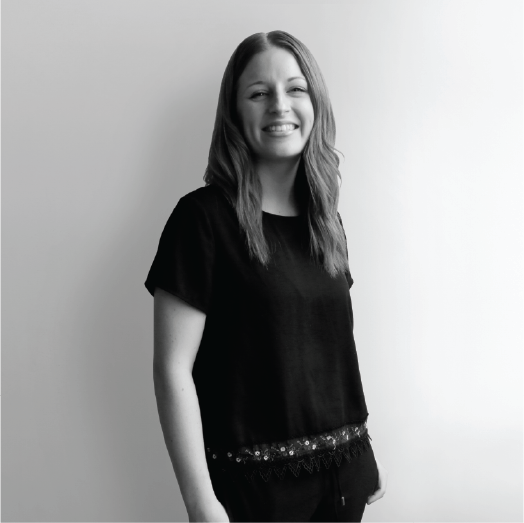 MacKenzie Mason
MacKenzie Mason, Senior Designer | GIRVIN Seattle, attended the Art Institute of Seattle, where she obtained a BFA in Graphic Design. Since then she has designed for a diverse range of industries including retail, restaurants and beauty – spanning from small business startups to large corporations. Within these roles, MacKenzie employs a broad variety of skills; conceptualizing innovative ideas and executing them across both print and digital platforms, while partnering with various teams and vendors. MacKenzie is passionate about hand-craft, incorporating it into her design work for unique solutions. While she's always enjoyed this aspect of art it became most apparent in her work for Whole Foods Market where she did chalk art for four years. MacKenzie finds inspiration while exploring the outdoors, traveling to new places and cuddling with her dogs.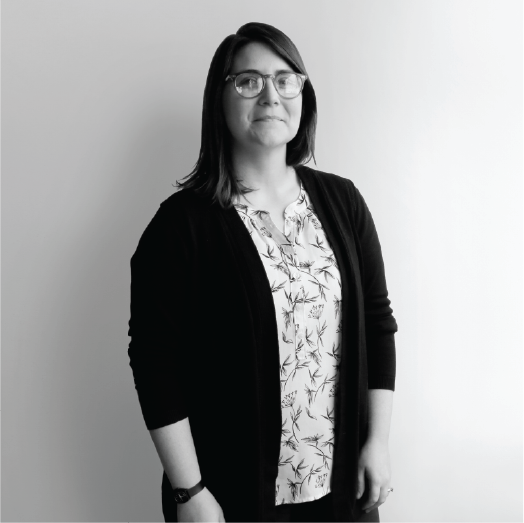 Allison Boisvert
Alli, a Senior Designer at GIRVIN, is a creative thinker with a sunny disposition and constant drive to do good work. She is an east coast native and has lived in Seattle for 5 years. She received her BFA in Graphic Design from Keene State College in New Hampshire and since then, she has since been working in the design field and loving every minute. She has a wide range of brand experience including everything from the beauty industry to the great outdoors. In her spare time Alli enjoys exploring Seattle, hiking anywhere in the Pacific Northwest, traveling, road trips, doodling letters with expensive markers, learning new design skills and spending quality time with her dog, Cacique.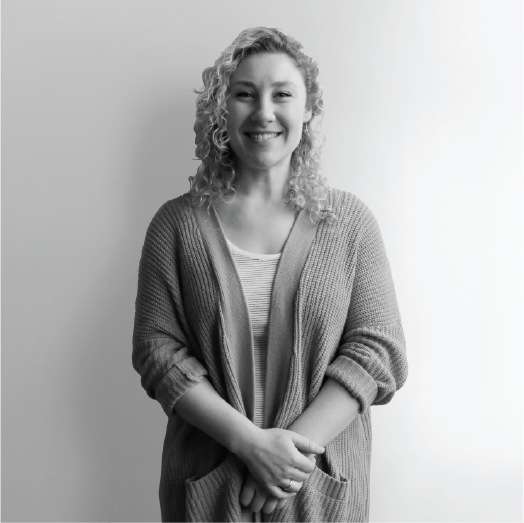 Hannah Moore
Hannah Moore, an Assistant Designer, supports a wide range of projects from digital marketing and print collateral to brand identity and package design. After graduating in Graphic Design and Creative Writing from Western Washington University and pursuing freelance work, she's excited to continue learning and creating with the GIRVIN team. She brings her passions for story and beauty and experience in identity design. In her free time, she enjoys reading, writing, and making books.
Emily Warden
Emily Warden, Social Media Manager at GIRVIN | Seattle, is stoked she gets to work with people that are as passionate about what they do as she is. With an extensive background in paid media and community engagement, Emily's goal is to help brands create stories that resonate on social while engaging and educating their audience. Known for her flexibility, and not just because she did ballet as a child, Emily works to mold her own aesthetic with that of the brand she has the pleasure of working with. Because of this, her approach encompasses everything from minimalism to extravagance.
Strategically, her work aims to elevate brand offerings by pinpointing audience appeal (with the help of data!) and distilling core messaging down to its clearest and freshest social form.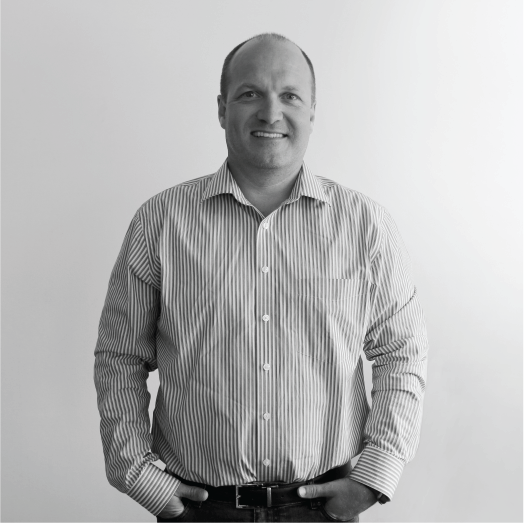 Chris Moorhead
Chris Moorhead, I.T. Manager and Web Developer at GIRVIN, has worked alongside Tim in the Internet realm from the firm's beginning explorations – coordinating and building team efforts of decades of online and interactive work. He has programmed sites using various coding languages and CMS platforms. The clients he has worked with include Crosslink Capital, G.R. Plume, Martens & Associates, Omeros, AdesseNY, and Seattle Humane.

Chris also volunteers his time and talents to support non-profits with their internet endeavors. When he isn't sitting in front of a computer he is out and about with his family enjoying skiing, soccer and travel.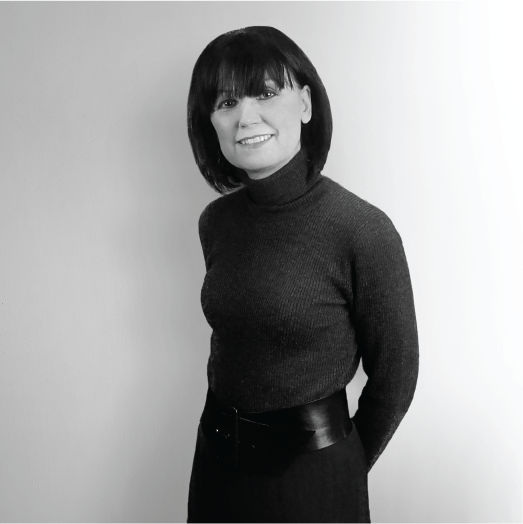 Margaret Glover
As Girvin's Director of Accounting, Margaret is responsible for the financial and business operations of the firm's offices in Seattle as well as team accounting efforts in NY and California.
She has an extensive experience in design firm management and a background in retail design firm finance, accounting strategy, project planning and budgeting as well as Girvin corporate interface with client administration. Margaret has worked at Girvin in marketing development and planning, human resource coordination and organizational programming for Girvin creative teams.
She is a graduate of the University of Texas at Austin and holds an MBA from the University of North Texas. Margaret has supported the fiscal and administrative side of projects with such clients as Diamond Foods, Emerald and Kettle Brands, Procter&Gamble, Silk Therapeutics as well as dozens of other brands, organizational planning efforts and creative projects.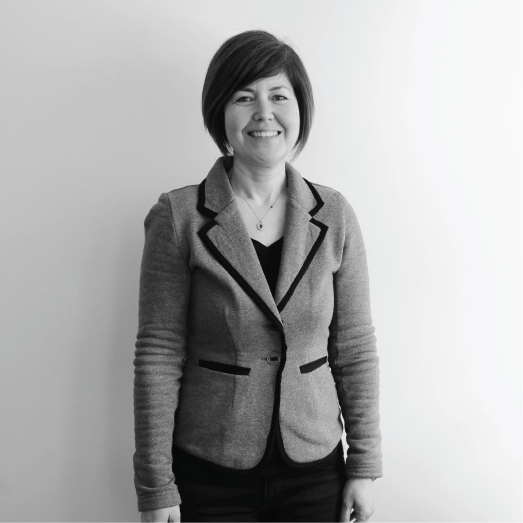 Jill Wolfard
Jill Wolfard, Corporate Accounting, has been working with the teams at GIRVIN for over 20 years. She has extensive knowledge of all the financial workings at GIRVIN's stateside offices, in Seattle and NYC. In charge of all the day to day financial activities for the company, her contributions include client invoicing, payroll and accounts payable. Jill is also knowledgeable in dealing with the complicated world of health benefits, 401K and Section 125 procedures. She's the bridge between all project teams, budgeting and management and the larger financial oversight in the day-to-day coordination of the firm's accounting.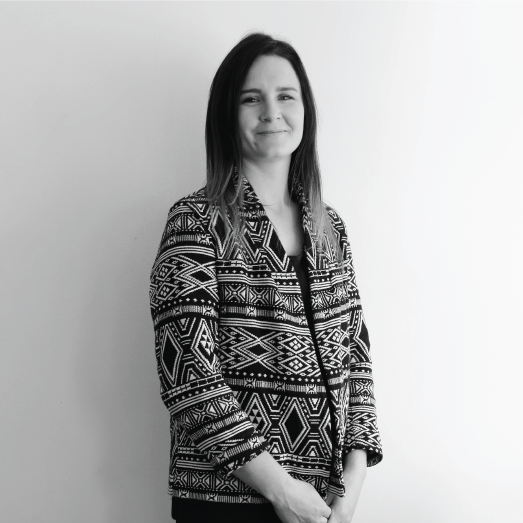 Gabrielle Girvin
Gabrielle Girvin, Special Projects | Operations Assistant, focusing on administrative support, project research, and coordinating GIRVIN's multiple-channeled social media — in response to, and in support of widely distributing blogs, notes, events and photography created by Tim GIRVIN and staff members. Gabrielle works on projects with her Dad, and oversees GIRVIN's libraries and art assets, including Tim's GIRVIN art for sale as well as the GIRVIN art collection. Gabrielle supports GIRVIN Marketing in the preparation of special, limited-edition print and binding runs for our business development and new client relationships.
POSITIONS AVAILABLE
People interested in applying for a position should email info@girvin.com with a letter of interest and a .pdf with examples of work or a link to their portfolio.