ADESSE New York
With Adesse's growing success, it was time to elevate the look of their website, packaging and other collateral to match the personality and quality of their products. In addition to the newly designed website, GIRVIN also programmed a new, robust back end ecommerce system that allows Adesse to easily maintain and update their new website. The website design focused on the city-life character of New York, where the business was created and is still strongly rooted. The layout focuses on simplicity to strengthen the customer experience by providing product information in a clear, easy-to-shop manner.
"We are very happy with the website! You all did a wonderful job putting it all together!" – Suzanne Roberta, Founder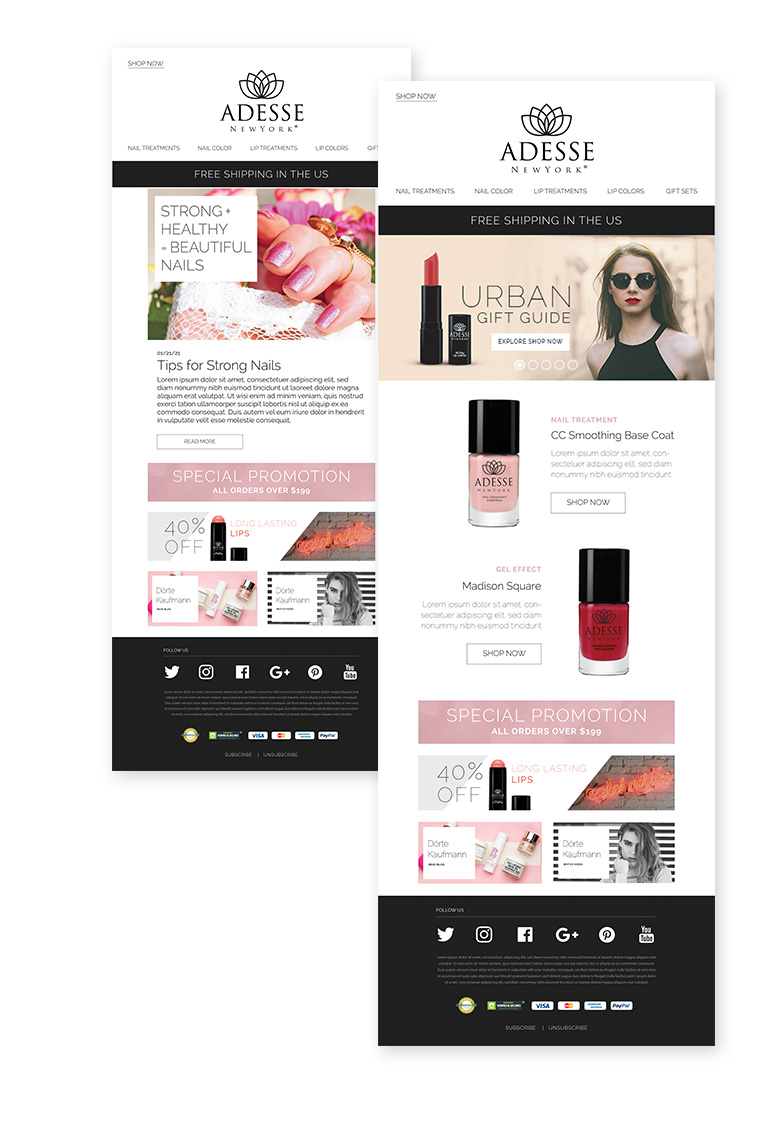 E-MAIL BLASTS
GIRVIN created e-blast templates that were designed in the same brand language as their website to keep brand consistency across all platforms. The templates are intended for Adesse's in-house team to easily update content for new promotions, product launches and blog posts.
PACKAGE DESIGN
GIRVIN simplified the content on the packages to speak to their differentiators while utilizing a modern font and ample clear space to reflect a premium product. The gold/silver foils add to this luxurious packaging while visually grounding the product on shelf. GIRVIN executed this new design across 100 different SKUS.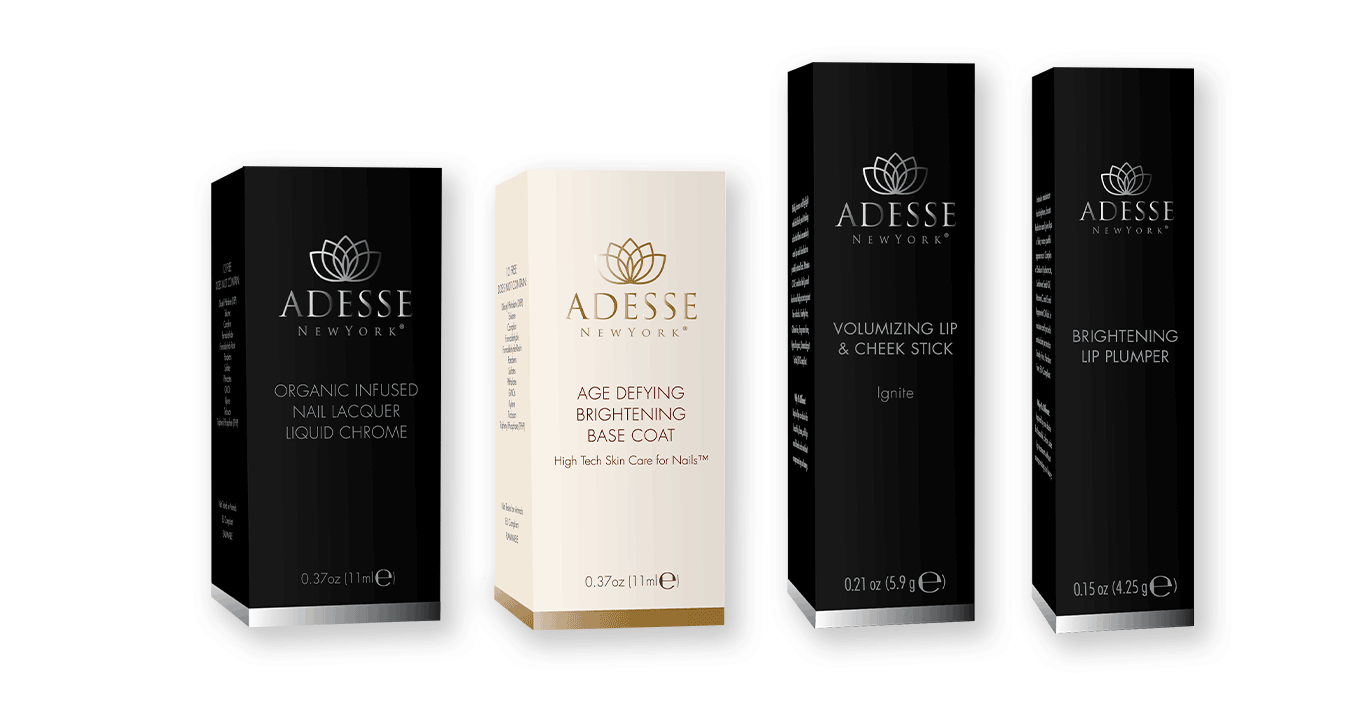 QVC SHIPPER BOX
Adesse partnered with QVC and asked GIRVIN to design their custom shipper box that would be the introduction to the brand for new customers. The box featured the chic city-life vibe while highlighting the product.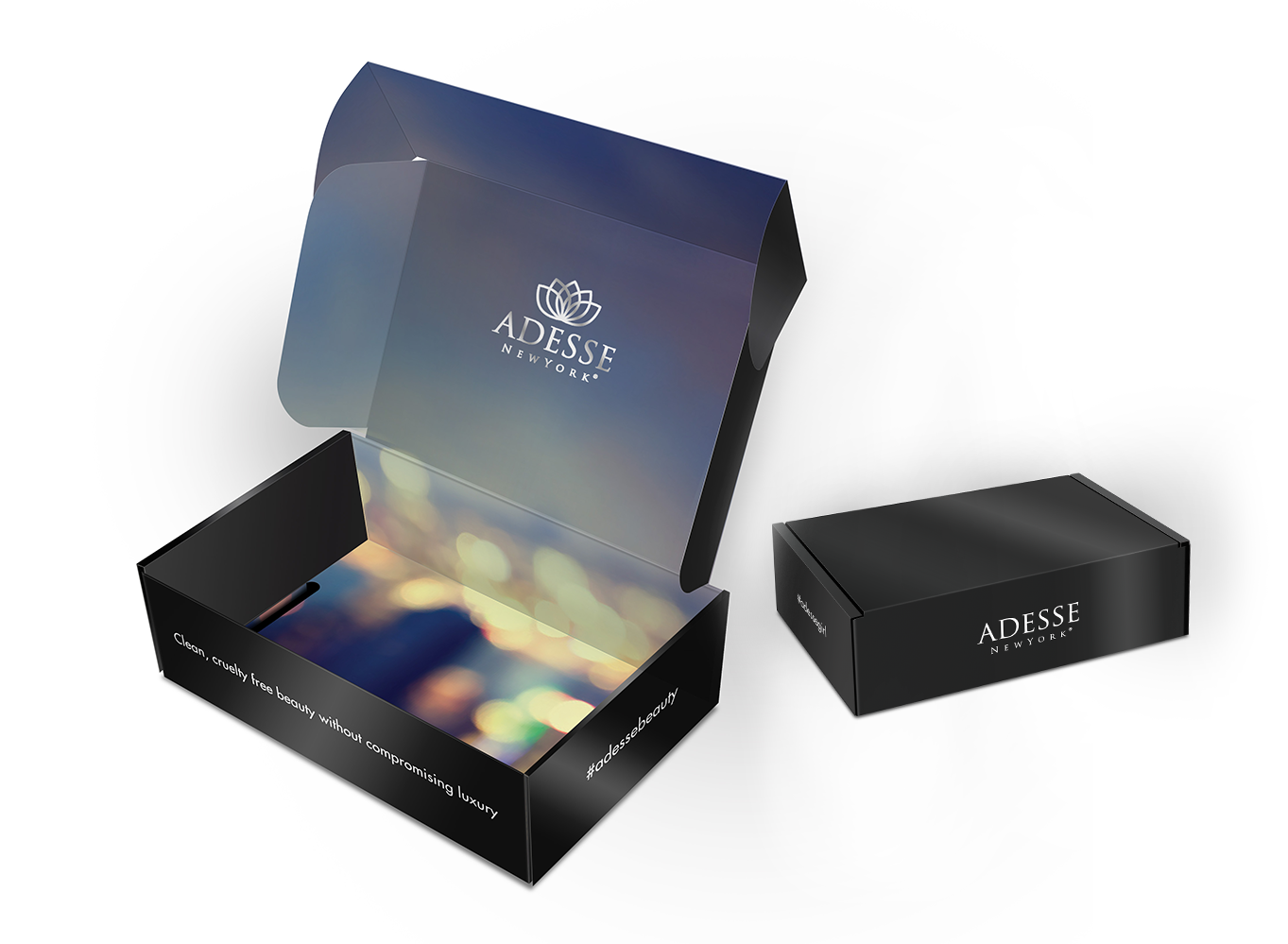 "These are BEYOND gorgeous!!!!! Thank you so much for your beautiful work AND for sending these in time for our QVC meeting tomorrow."
Suzanne Roberta | Founder