TGIF!
A NEED FOR NEW
The team at Ennoble Beverages needed new can designs for their line of TGI Fridays inspired beverages. The request was to keep some of the feeling of the old designs while adding more energy and an elevated, premium feel to each can.
GIRVIN laid out a process and developed a highly individualized approach to the illustrations by building and styling the beverages in our photo studio and shooting each glass, garnish and complete ensemble. We then used those images to render the illustrations for each flavor variation.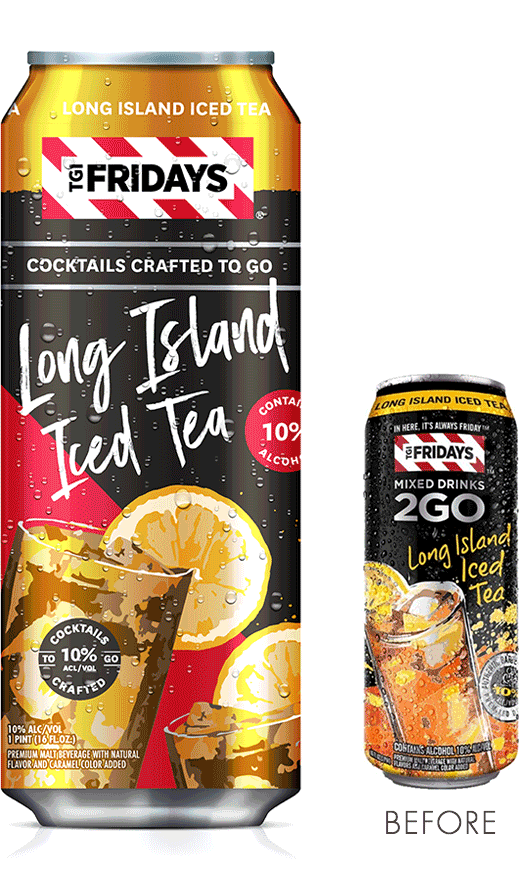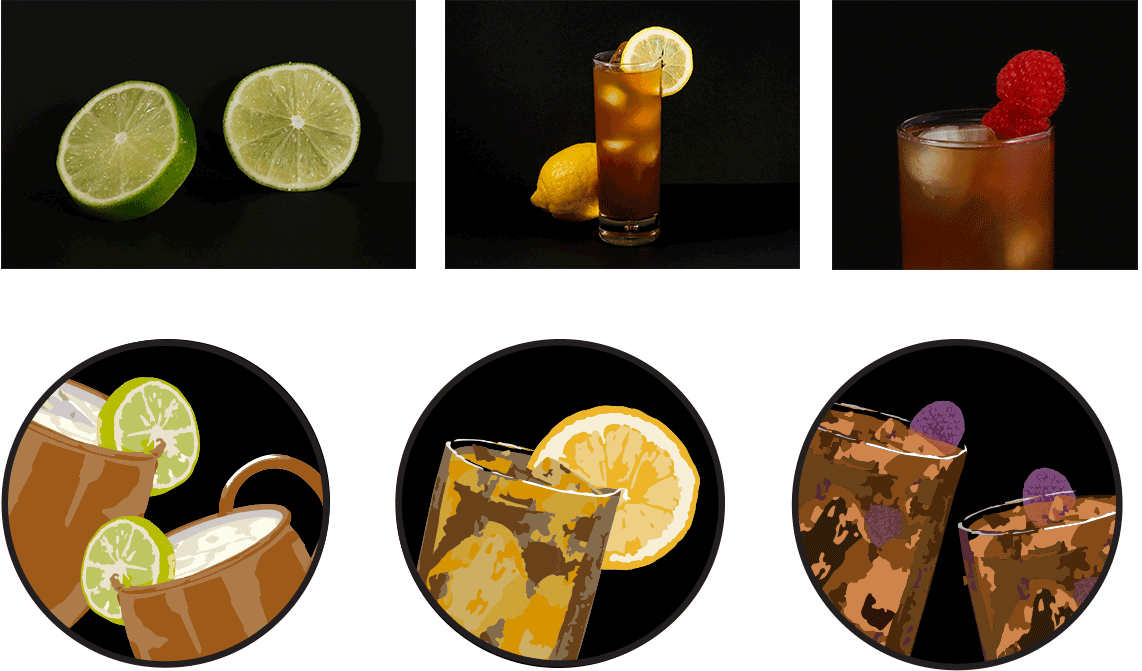 Using unique imagery as the foundation of the illustrations was a pivotal part of the process that helped build greater brand equity into the overall can design. We used graphical elements such as the diagonal red stripe and the dropped color blocking on the cap to further develop a brand language that can be used on further expansions of the beverage line or other brand collateral while still being reminiscent of the pre-established TGI Fridays style guide.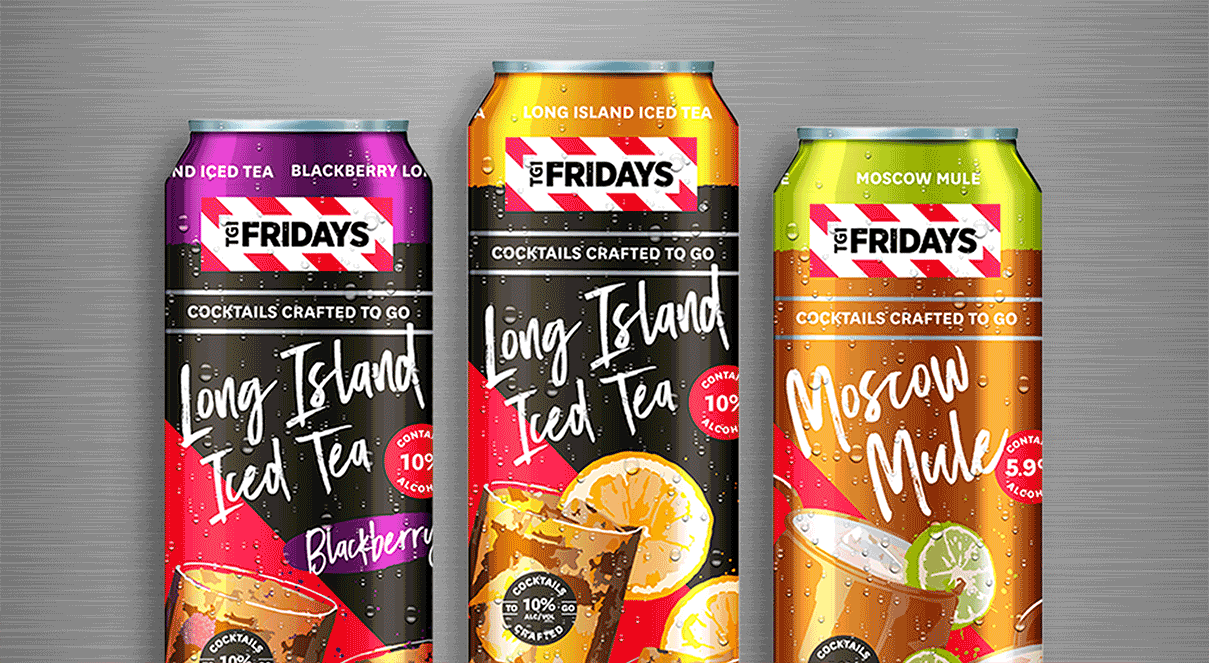 "The TGIF project was a pleasure with the GIRVIN team nailing the creative briefs. Just a few minor back and forths near the end on some of the final tweaks.Otherwise a 'best experience' situation. This is echoed by the TGI Fridays brand owners."
Chris Pfeifer, Brand Director, Ennoble Beverages