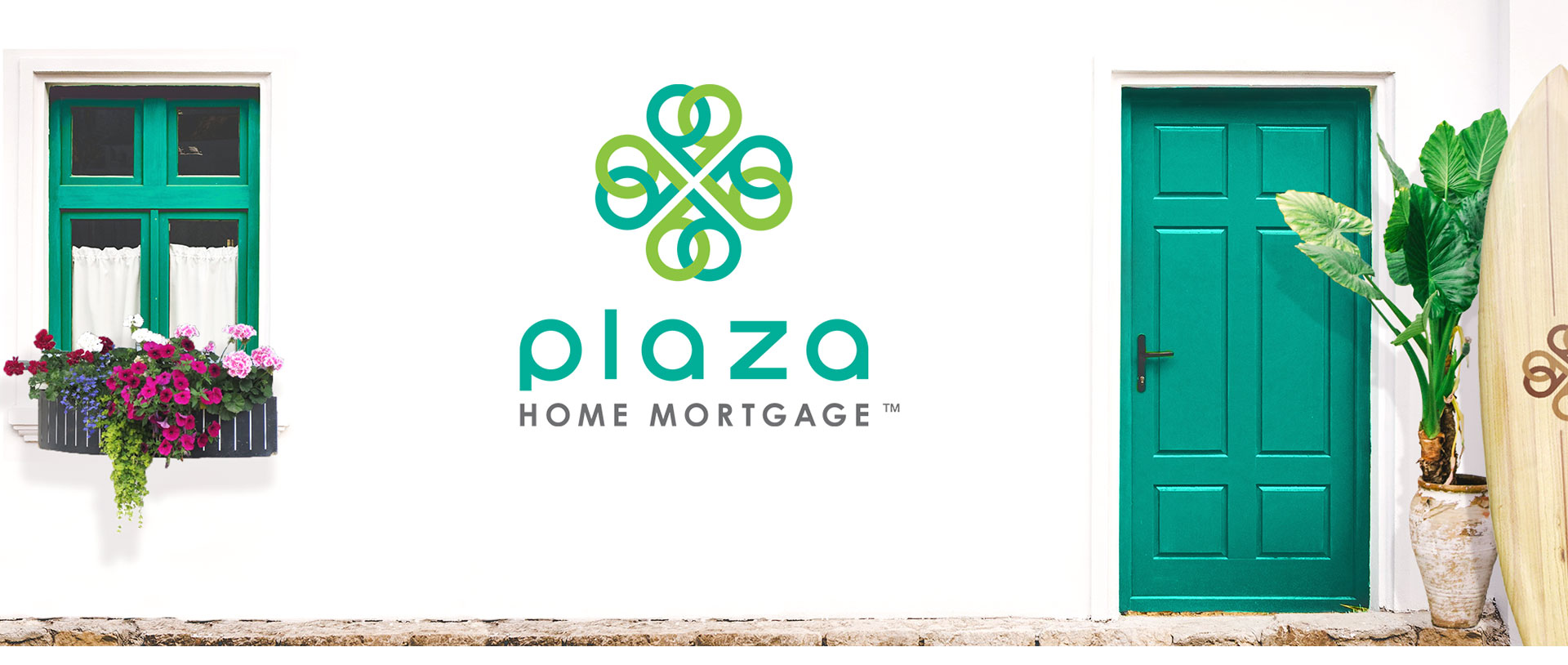 WELCOME HOME
A well-designed brand makes a welcoming place to come home to. The GIRVIN design team's challenge was to unite Plaza Home Mortgage's authentic heritage with their improved technology for obtaining ideal mortgage solutions for wholesale and correspondent lending, as well as to communicate how having local offices in different locations allows brokers to help local businesses and their communities. Custom solutions that fit each particular need. Taking inspiration from San Diego's fair climes, GIRVIN undertook to breathe a sunlit sense of welcome into the brand.
WHERE THE HEART IS
Beginning at the brand's center, GIRVIN created a patterned, interwoven brandmark suggestive of people partnering and working together as communities. Within the mark, an idealized lower case p entwines, creating forms that point toward the center while also pushing out into heart shapes. We then built this out into a customized font to match the curves of the pattern.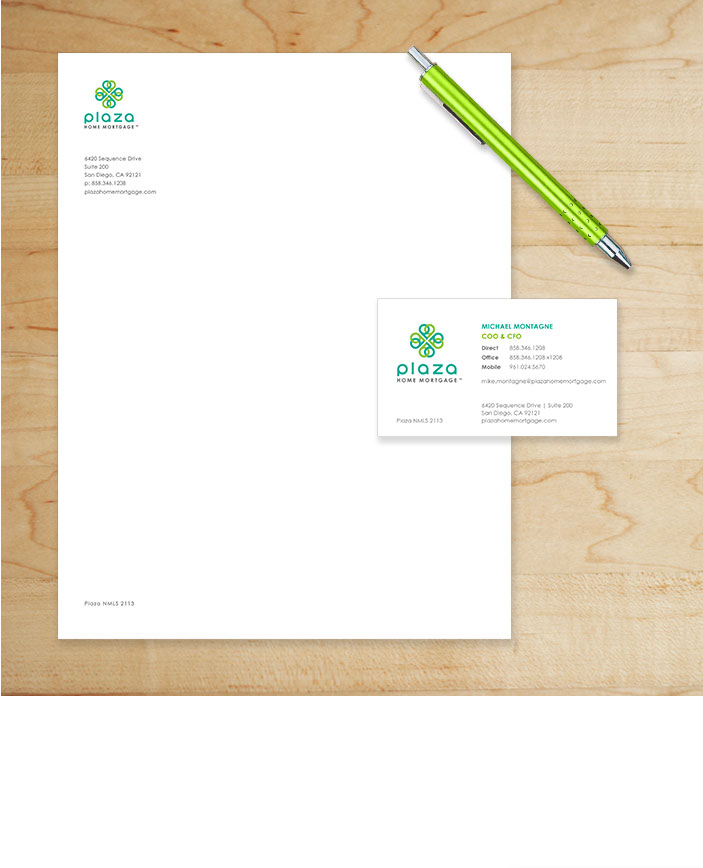 UNLOCKING POTENTIALS
With the foundation established, GIRVIN and the Plaza Home Mortgage leadership team built a palette of earth-green wellness, sunlight and bright optimism—which in turn fostered creation of the print collateral system, digital design including a new website with integrated communications and systemic design thinking, all put into action with the launch of the new brand.
"Our new logo illustrates what we do every day: bringing together programs, technology and expertise to consistently deliver for our clients."
Kevin Parra | Co-founder, Chairman and CEO | Plaza Home Mortgage