ART AND ACTIVISM
Royal Alley Barnes has led a long and rich life in Seattle as an artist, teacher, curator and community leader both as an individual and from within urban cultural and civic organizations for decades. Ms. Alley Barnes asked the GIRVIN team to help her transition from this legacy into  an ongoing personal role as entrepreneur. GIRVIN's efforts began with a BrandQuest® session to explore the premise of Alley Barnes's thinking and dreams for the future.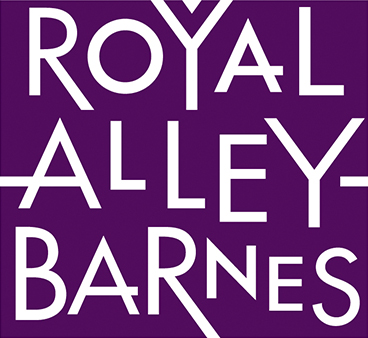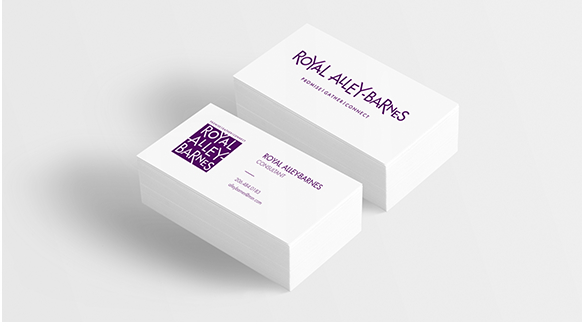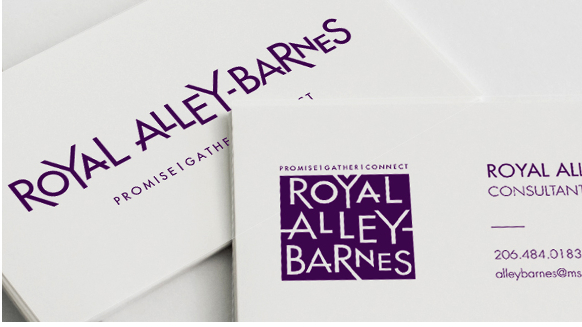 THE ROYAL TREATMENT
With the BrandQuest findings as our guiding foundation, the GIRVIN team built a simple typographical device, suggestive of an energetic presence breaking out of a box—a visual manifestation of what Royal Alley Barnes does and who she is. Royal is an open-thinker, she knocks down barriers. She has shaped the arts scene in Seattle for decades, liberating roles and getting things done, invigorating invention and energizing commitment in those around her.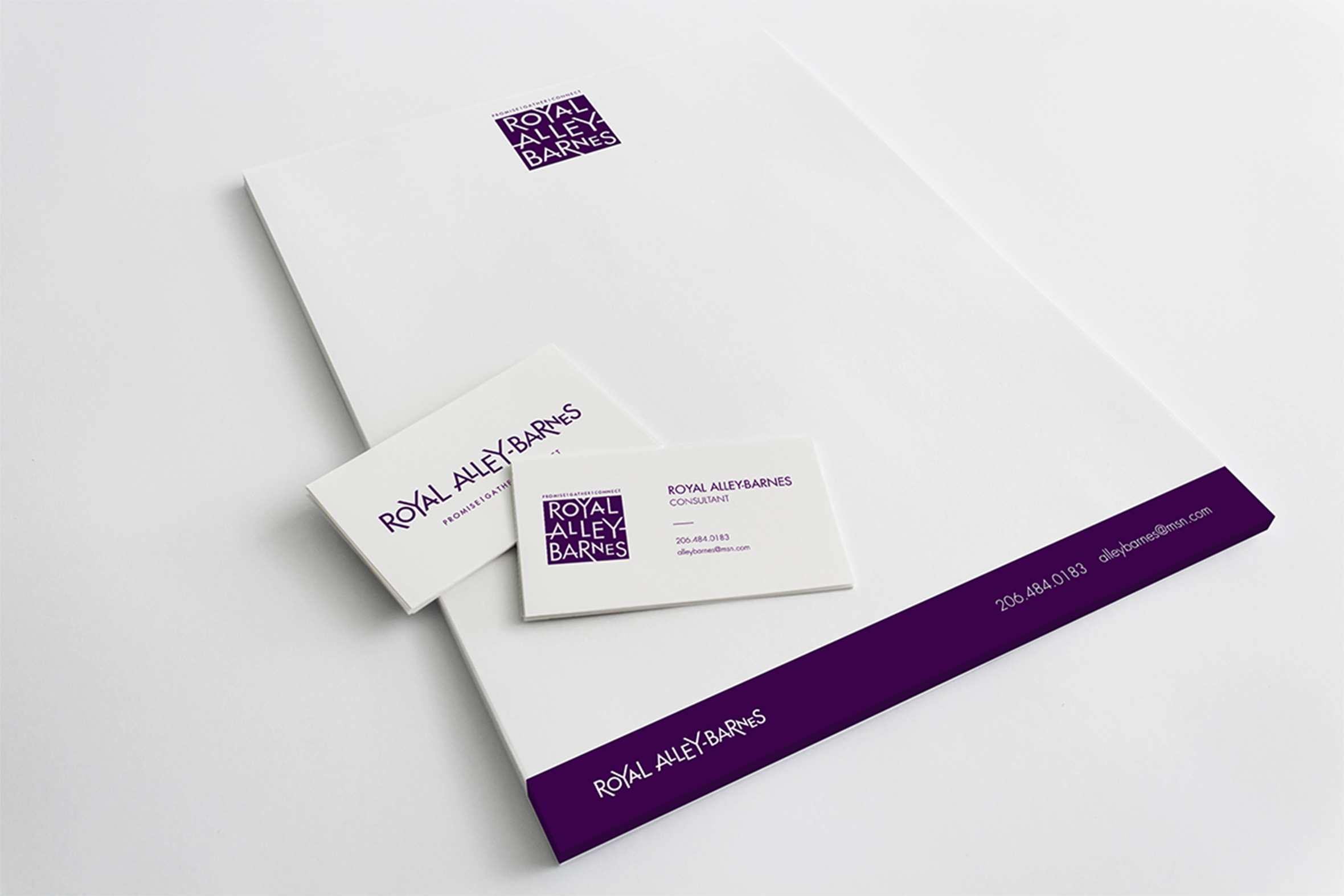 ROYAL REPRESENTS
To complete her personal brand, GIRVIN rolled out the new mark in the design as business papers; business cards and letterhead, royal purple (of course), as crisp and refreshingly distinctive as Royal Alley Barnes is herself.
"For me, my work is about finding the power of people, and in a place that they have made, to tell their stories and share in that power, these potentials and their visioning positivity. Tim and his team built their BrandQuest® workshop; they listened, carefully, in support of me building something special — a new venture for me, my story, what visual platform I could tell it from. And my new communication platform — logo and stationery — does just that, all in record time."
Royal Alley-Barnes MAT | Arts + Cultural | Ignition, Instigation and Inspiration