TRANSDERMA
Transderma needed a new identity that reflected their prestigious, all natural skincare products and elevated the elegance of their brand personality. GIRVIN created this customized logo type and icon while also incorporating a color palette that embraced a spectrum of skin tones and spoke to inclusivity.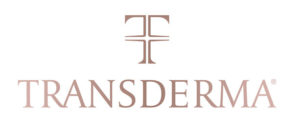 REVEALING BEAUTY
The new logo and elevated design aesthetic needed to be incorporated into the full line of Transderma products in secondary and primary packaging components. GIRVIN worked with the client and vendors to get all packaging updated in an organized and time-sensitive manner.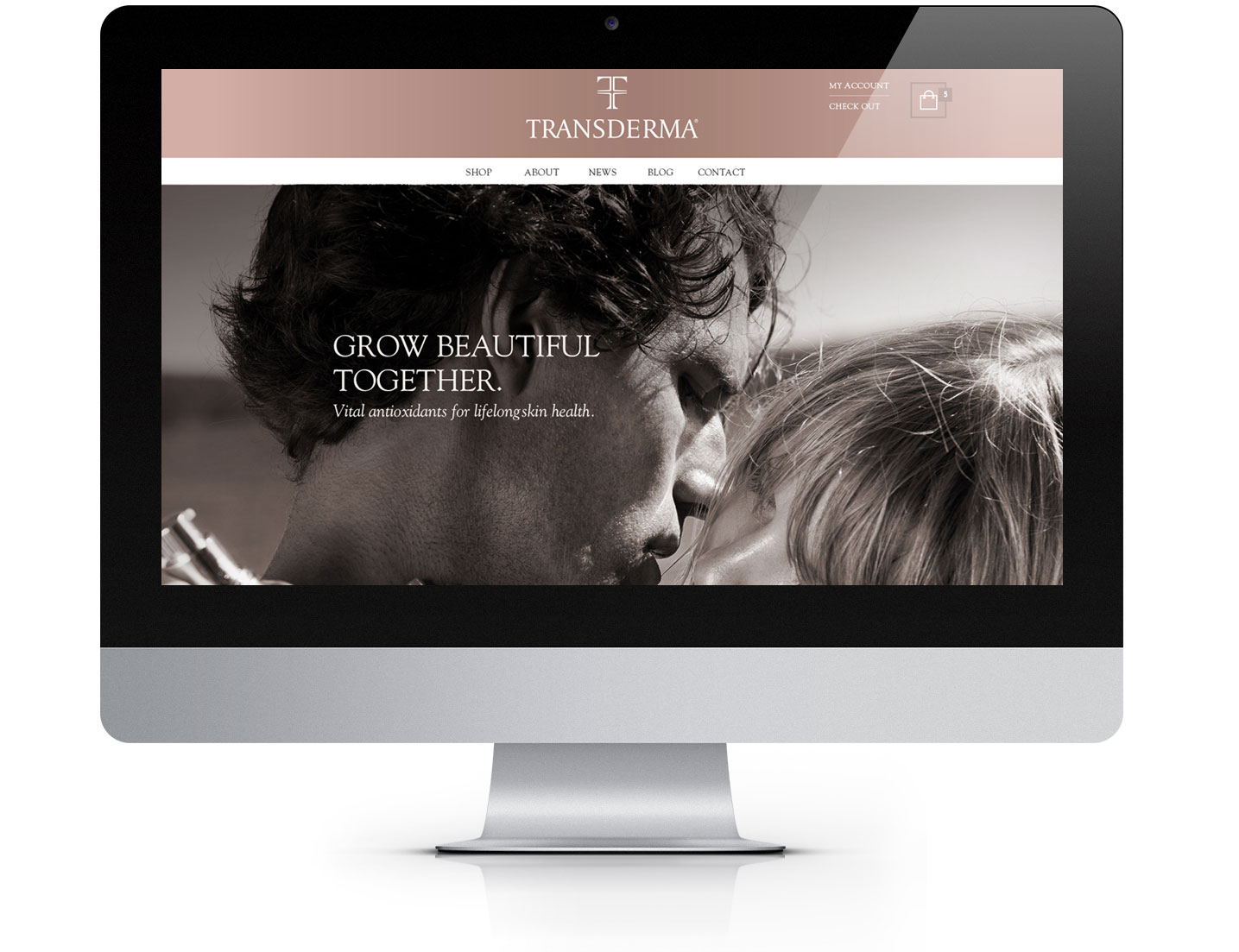 A WEBSITE TO MATCH
With the logo, color palette and packaging updated, GIRVIN started designing the website. The seemingly metallic look of the skin tone color palette was highlighted throughout the site and the photos provided by the client were edited to match. The shopping pages were simplified to make purchasing easy and the About page was enhanced to tell a clearer story about Transderma and what makes them different in the convoluted world of premium skincare products. GIRVIN also wrote messaging for the header images and other brand-centric copy for the website.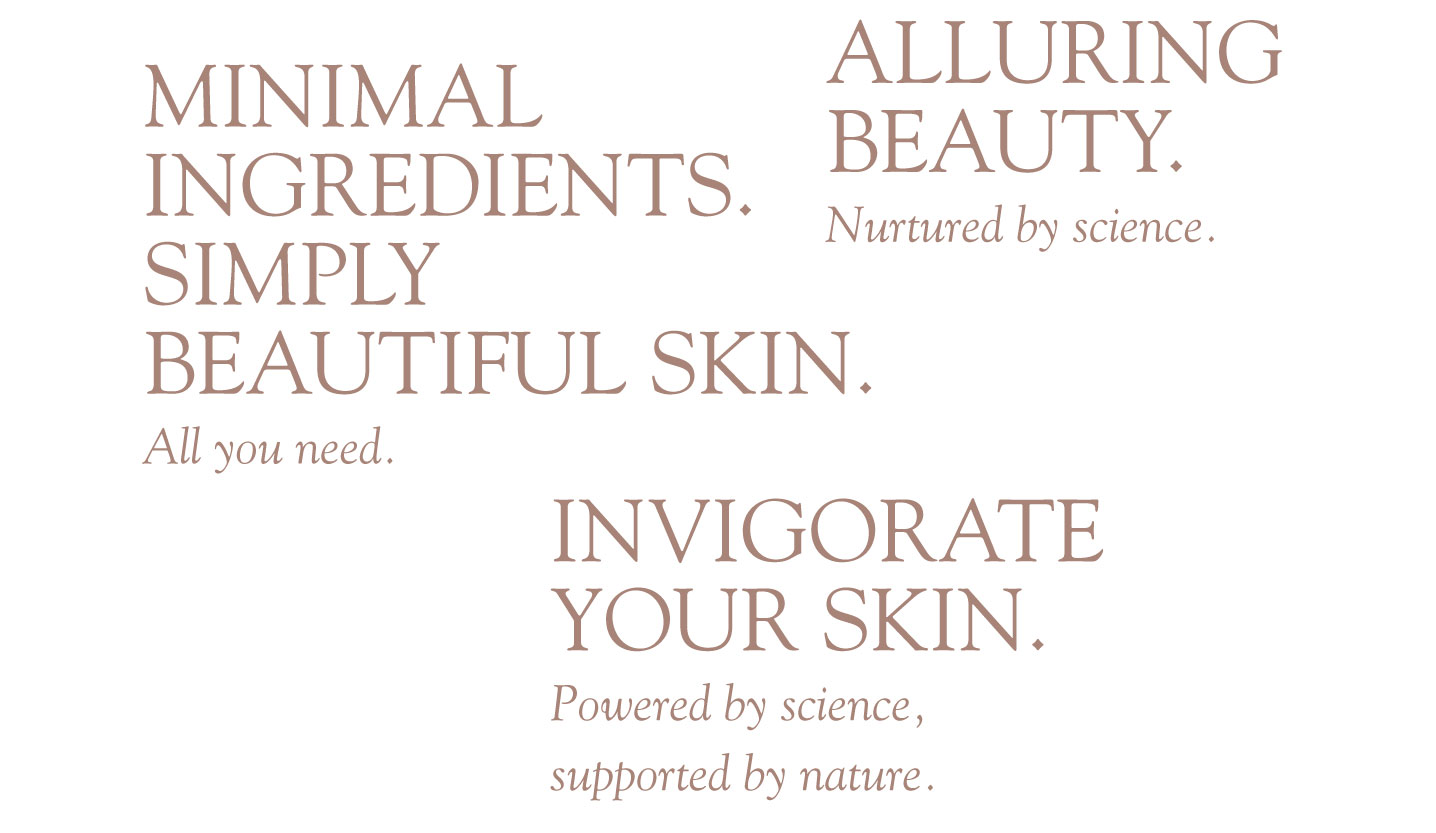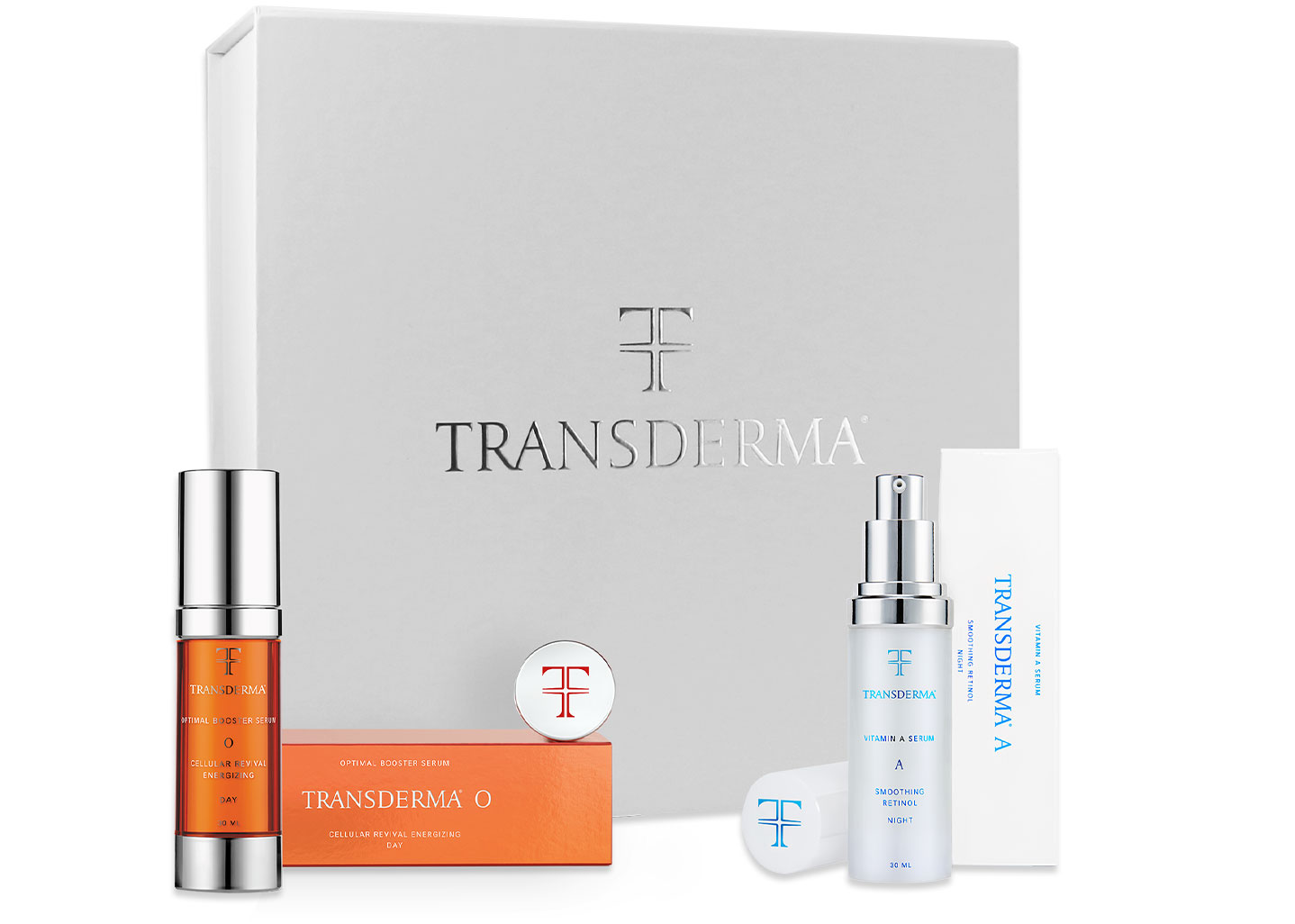 MAKING AN APPEARANCE
There was a need for a promotional period to support the growth of Transderma Serums and with that need falling so close to the holidays, GIRVIN worked with the client to plan and design the above promotional gift sets. These were photographed in-house and used as social assets for paid advertisements as well as organic social content.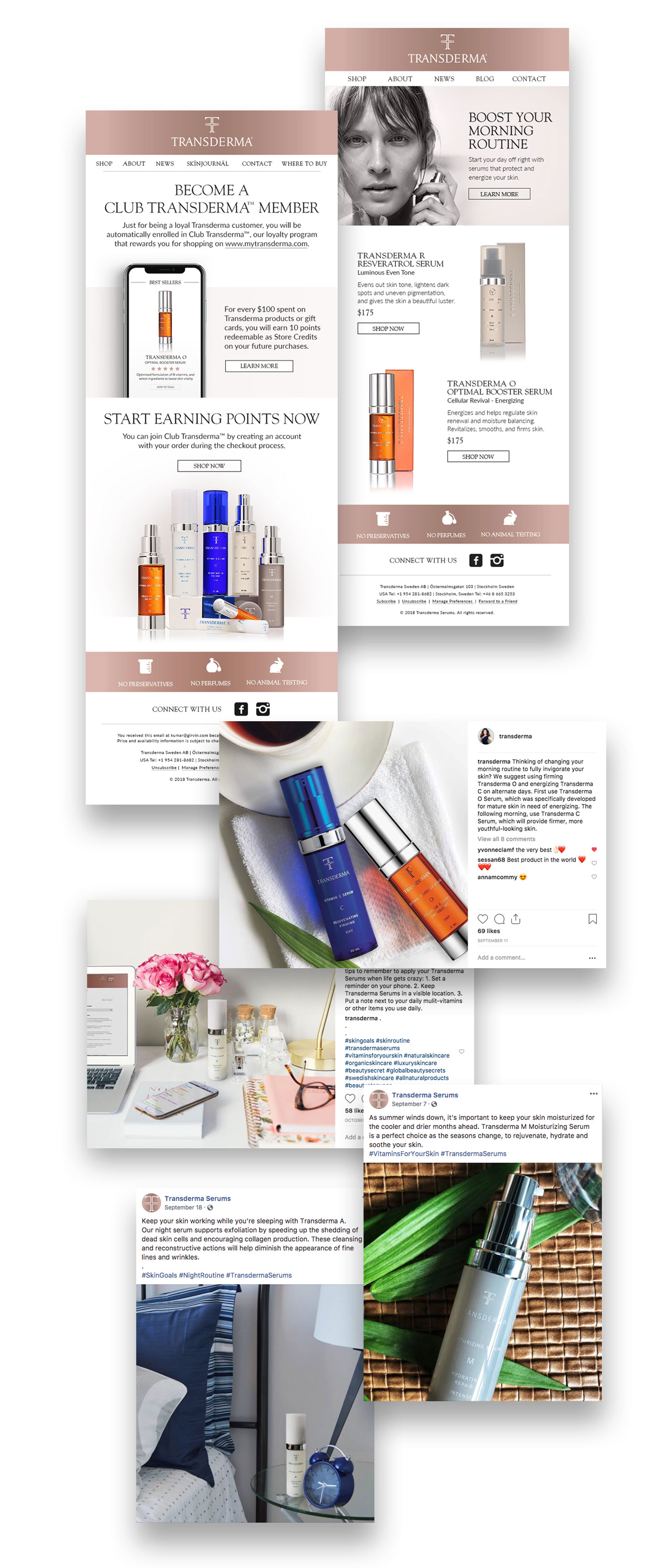 EXCHANGING GLANCES
Additional digital assets were needed to spread the word about Transderma's innovative serums and their new look. GIRVIN designed e-blasts and also designed all social content, managed social calendars, re-grams and community outreach on all platforms.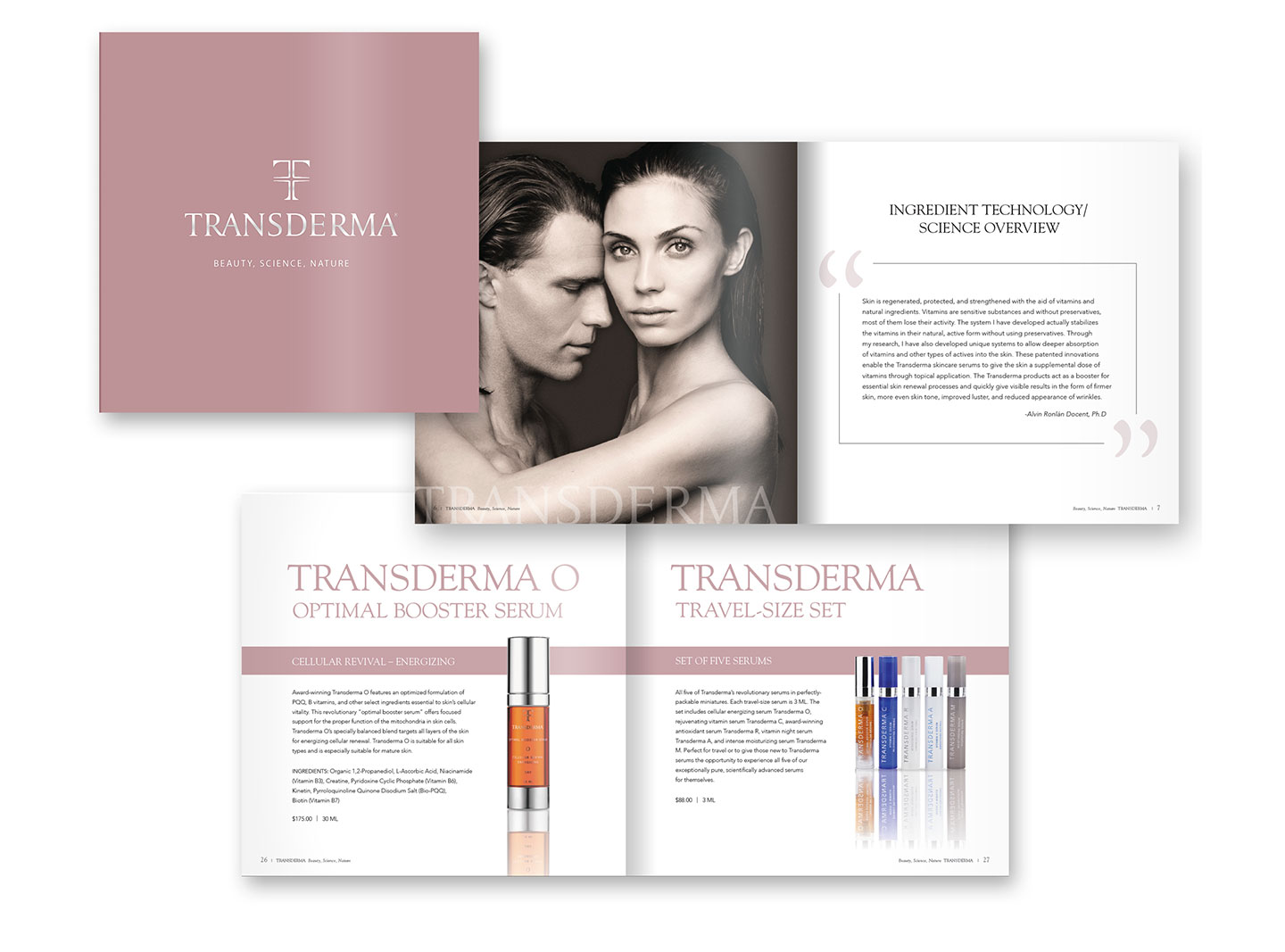 MORE THAN SKIN DEEP
As part of the new product launch, a pitch book was designed to show potential retailers the attributes of each Transderma product and the qualifiers which make Transderma a unique and premium product that stands out among the masses.
KEEPING IN TOUCH
GIRVIN also designed stationery and business cards for executive management at Transderma.
"How lovely to work with you! You were able to transmit our passion and vision for the company and so much more!"
M. Graziella Gallelli Ronlán | co-founder, Transderma/ProBios Laboratories