A SAFE LEARNING COMMUNITY
"Protecting schools and students." WSRMP [Washington Schools Risk Management Pool], is a community of member school districts that pool their liabilities in order to make safe learning environments an affordable, reliable reality. WSRMP came to us with a challenge of how to communicate what they do in a way that both exhibits their passion and spotlights the end beneficiaries, the students—in an area of service where the language tended to be dry and impenetrable.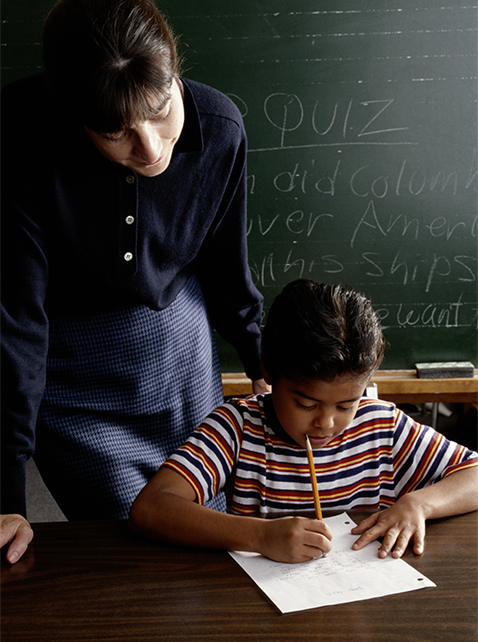 REACHING OUT
Creating a simple print brochure that quickly yet thoroughly explained the mission and values of WSRMP while making clear the benefits of joining the one hundred or so public school districts that had already banded together in the cause of safe schools.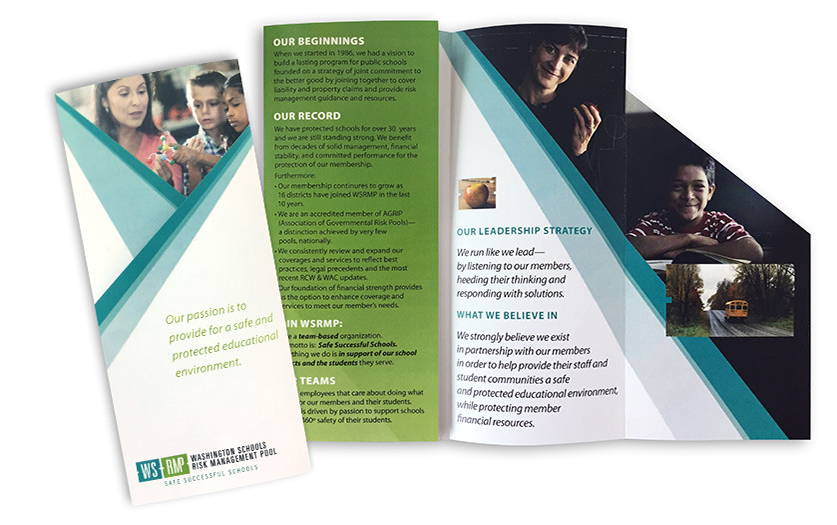 TO LIGHT A CANDLE
New relationships for WSRMP are largely kindled at trade shows. Because the halls where these shows are held tend to be big, dark places, standing out had been difficult. To that end, our trade show booth design used white with bright, reflective colors to catch and return the light.