About GIRVIN
GIRVIN is a strategically-integrated, holistic design firm based in Seattle, Washington with teams in active alliance in NYC, San Francisco and Tokyo, Japan. We weave business intelligence, strategic foundations with tactical deployment to create and design meaningful, memorable and magical brands — products, stories and experiences that people don't forget.
Our Process
We like to talk to people eye to eye. We come to you. We want to see and feel more—to learn and embrace the personality of our clients' brands. We craft stories from the emotion, characterization in the soulfulness of each brand. We believe in brand soul, leadership spirit, designing wonder and creating memorable spectacle. We touch people more, hand-craft, and listen-up, lean-in deep. We talk, study what's happening; and we engineer break-away and uncomfortably fun and challenging client workshops.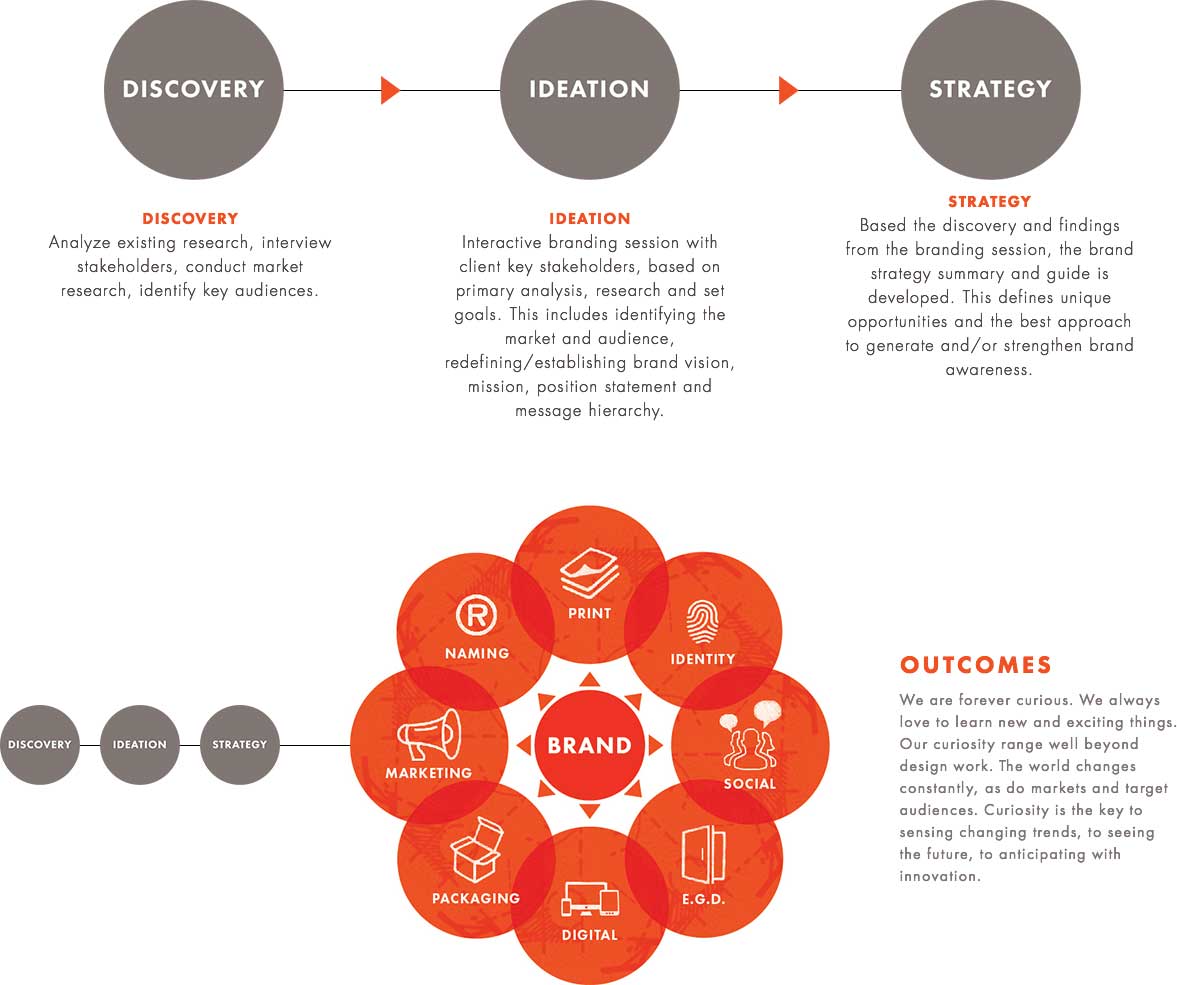 Work It Out
These kick-starter workshops, our BrandQuest® charrettes, are questioning sessions for brand archaeology: they excavate treasures, beautiful ideas and messages, align team and embolden team culture. Our workshops facilitate change, organization and growth for brands and their business.
Sync It Up
To the holism of brand experience design — what we call experientiality we integrate a coded system of genetic attributes that we provide as a carry-forward design and marketing communications tool, a kit of BrandCode® elements.
Patterning Brand Design
In the management of a layered, 360º holistic spherical brand management system, we use our tactical structuring of TransparentDesign® — integrating the elements of strategy and whole thinking to build sensate brand exposures.
What we can do
Brand Architecture
Brand Identity & Design
Brand Story & Messaging
Brand Strategy
Collateral
Illustration
Interior Design
Logos & Icons
Merchandising
Motion & Video
Naming
Packaging
POP Display
Retail Graphics
Signage
Social Content Strategy
Trade Show Exhibits
Vehicle Wrap
Wall Graphics
Wayfinding
Website Coding
Website Design