Butter


London

butter LONDON came to GIRVIN in need of an identity and branding evolution. They desired a sleeker, more sophisticated logo to portray their new and desired brand direction.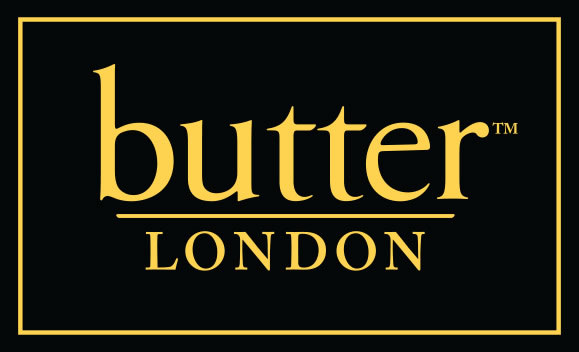 Type Analysis
Competing in international retail spaces such as Douglass, Dillards and Nordstrom they needed a logo to stand next to their well-aligned counterparts. This was not to be a revolution of the brandmark, but rather a re-vamp to better portray their company as a luxury brand. GIRVIN sharpened the serifs and detailed characters to create consistency. We condensed the type for a heightened level of sophistication that would play in the marketspace of luxury beauty products.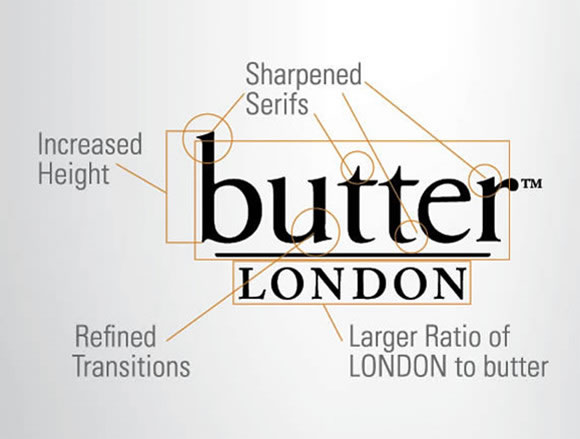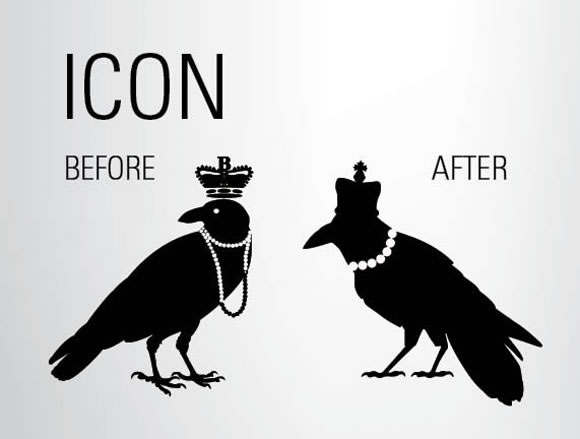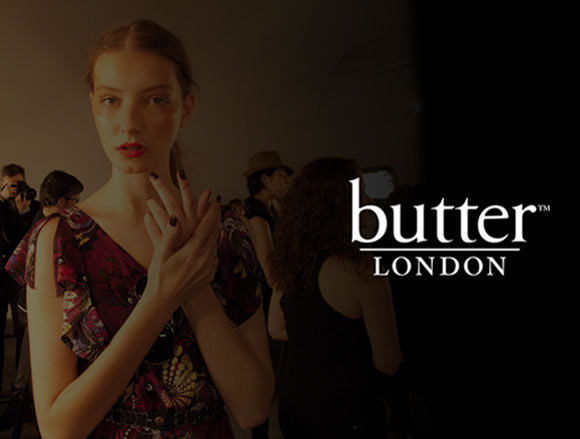 PACKAGE
Tim Girvin, working with the butter London team and Nonie Creme, created a new line of packaging design language, including a customized font drawn with a steel pen on Italian handmade paper, a font styling that Tim created for Tim Burton. GIRVIN's team also refined all of the Victorian design elements and layered them for the packaging and paper treatments as well as online and digital applications — culled from a London wallpaper.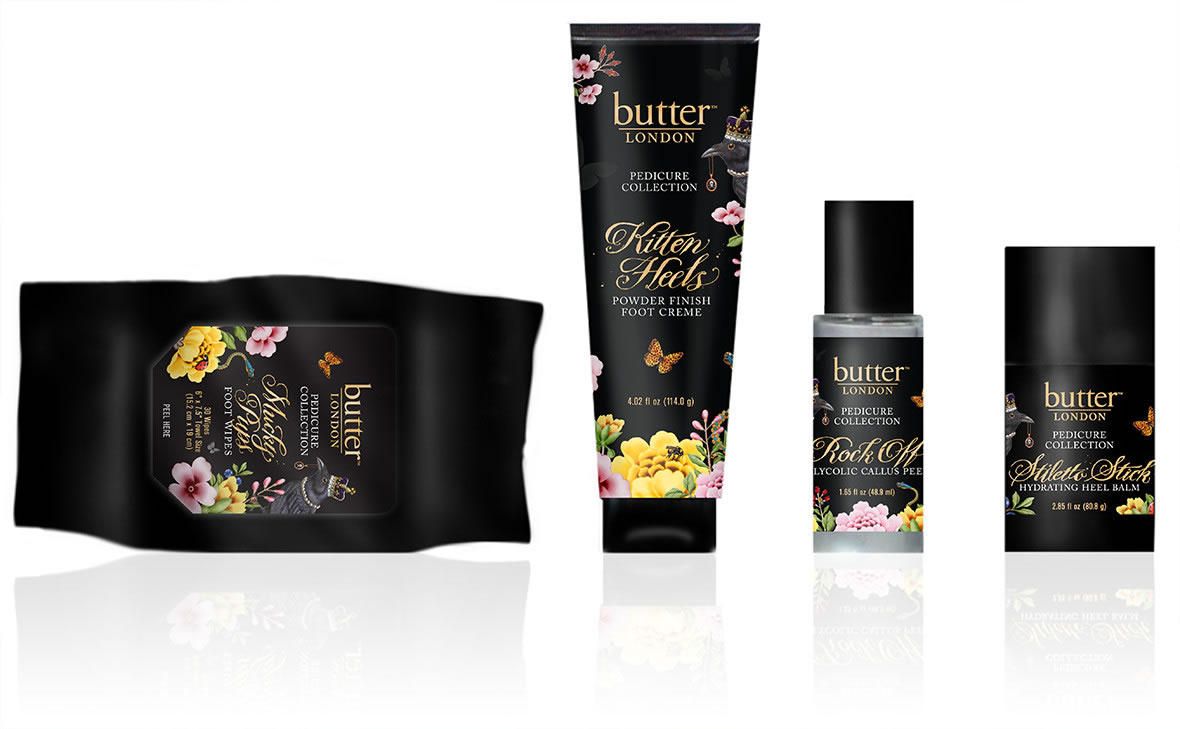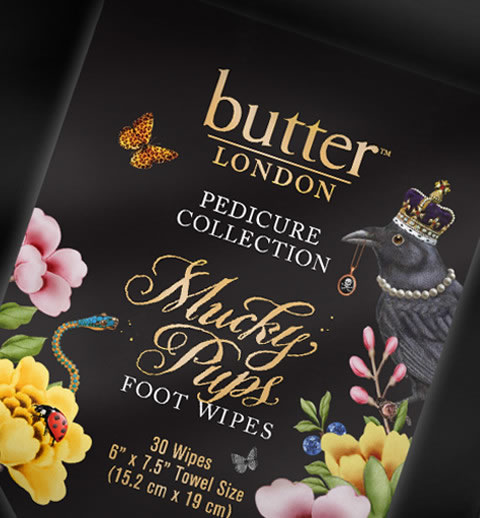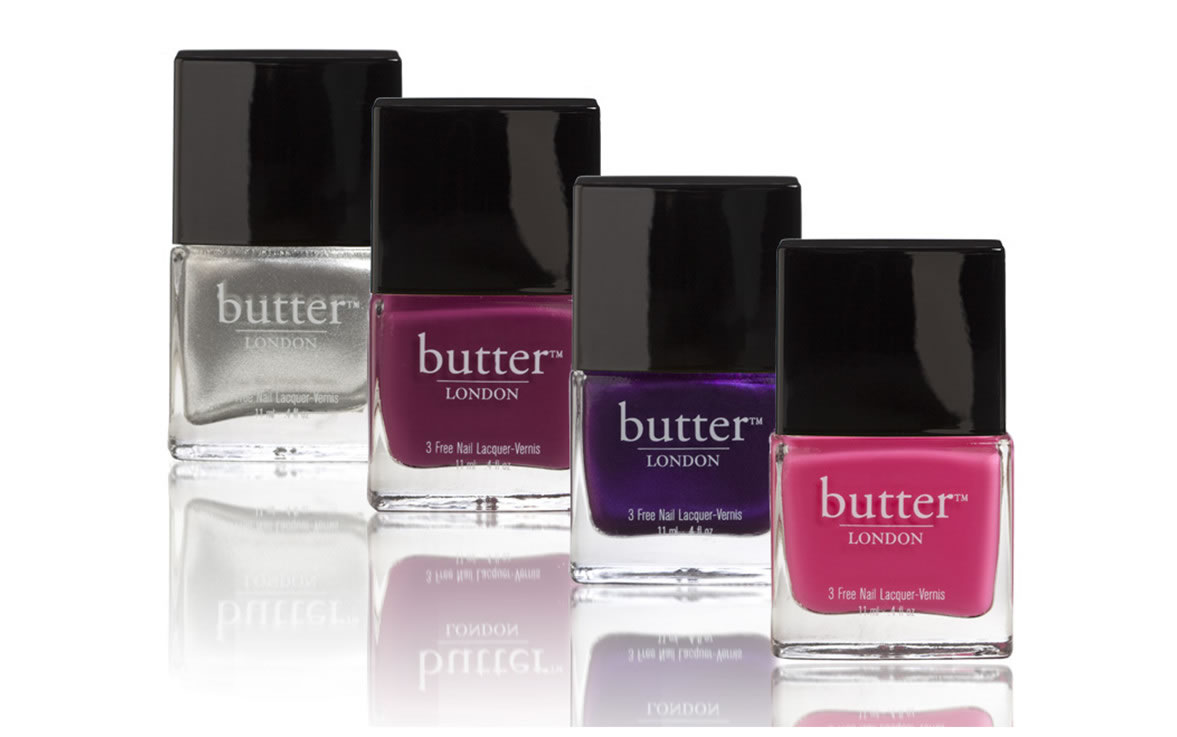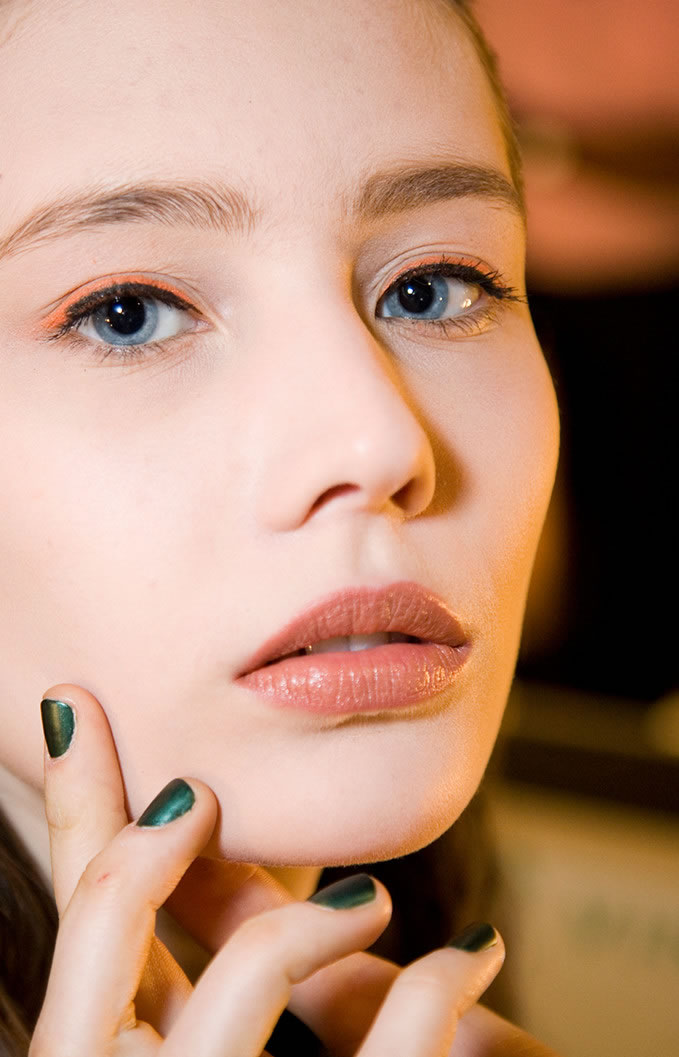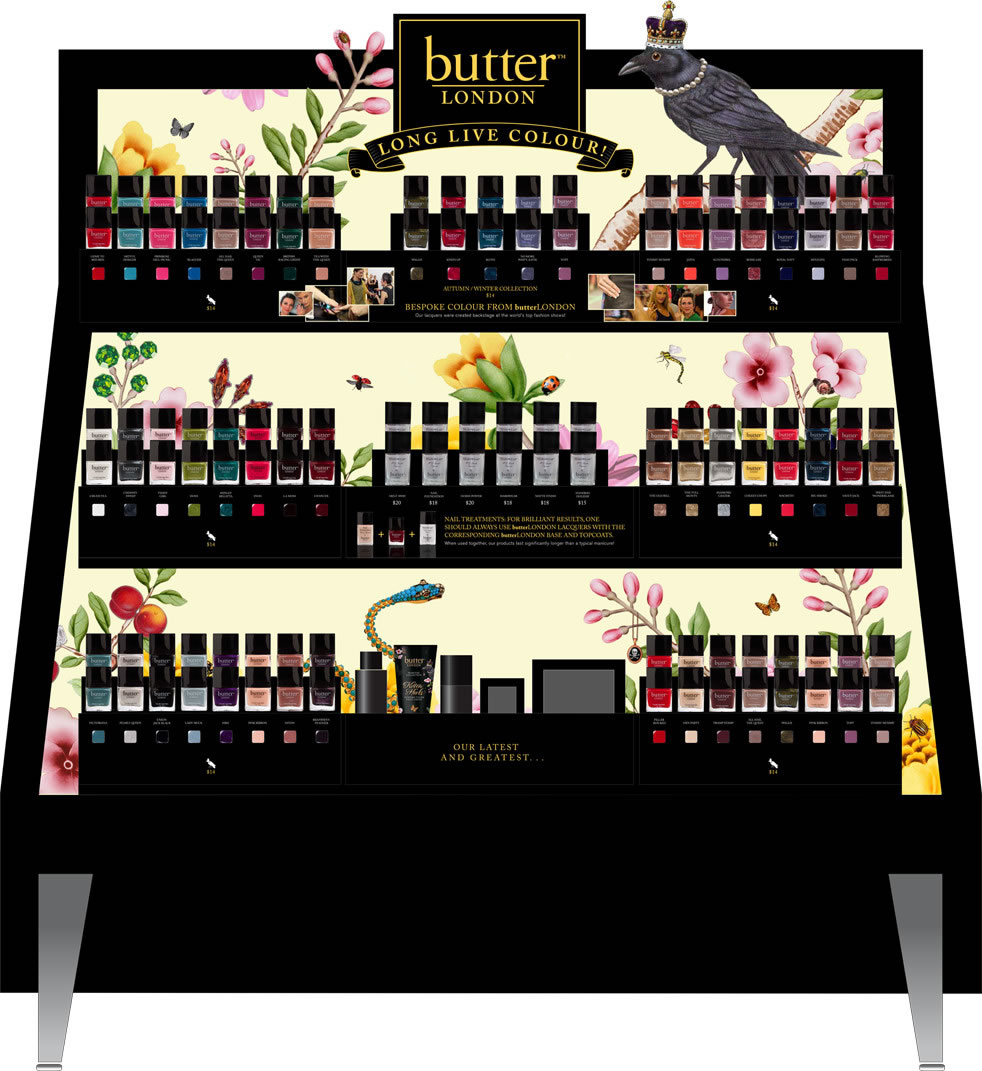 "Thank you! I am so happy to have you as part of the team – your deep understanding of the needs of our brand going forward is evident and much appreciated."
Sasha Muir | Founder