THE POWERS
OF MYCELIUM
Under the leadership of mycologist Paul Stamets, Fungi Perfecti has for years conducted research and discovery in the world of medicinal and health benefits offered by Mushrooms. Having perfected the practice of identifying helpful species, cloning and then cultivating them in a carefully controlled environment, the Fungi Perfecti team is now bringing a powerful array of mycologically based health supplements to market under the Host Defense banner.
DEFINING
PRESENCE
Because general-public knowledge of mushrooms as a nutritional and health supplement is still in its infancy, there was a need to not only identify the Host Defense products within a busy store environment, but also to link the packaging to available educational materials that further elucidate the vast power and potential contained within the mycelial universe.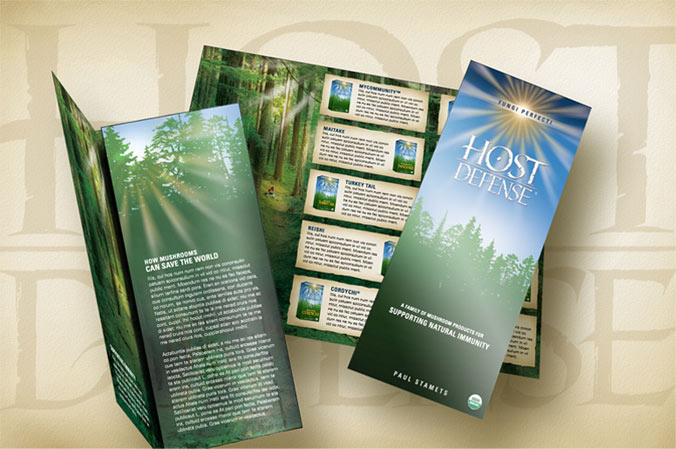 THE CRUSADE FOR WELLNESS
Girvin and Fungi Perfecti worked together to establish a distinctive, ownable look for the Host Defense line of packaging that secures a shelf presence as well as lends itself to related print and online expressions. While the word "mushroom" today may only call to mind the plain, white common salad morsels in the mind of a typical consumer, as an increasingly health-conscious public looks for natural and safe ways to protect their own well-being, Fungi Perfecti is positioned to educate and inform, if not evangelize the mycelial magic that exists in our primal forests.
HONORING
NATURE
Fungi Perfecti grows and maintains its cultures, starting with a small sample of tissue sustainably gathered in old growth forests. The ecosystem remains unharmed. By maintaining custody of the entire process from collection, to growing in strictly controlled laboratory conditions, to packaging, Fungi Perfect is able to ensure superior quality control. Girvin developed package design for the Host Defense® product line to express the personal attention, scientific rigor and ardent passion that give this brand life.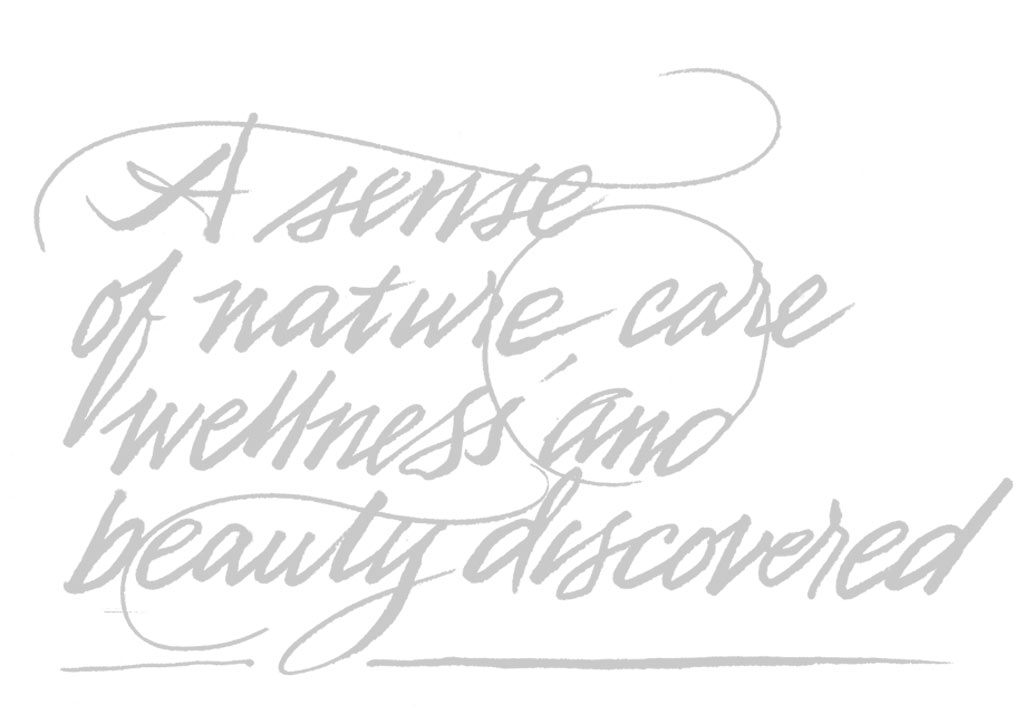 "This is a work of art, a tour-de-force, the best of cooperative creativity.
I am so proud. thank you."
Paul Stamets | Fungi Perfecti