Sarah de Joybert came to GIRVIN to create a yoga and meditation home practice. Her goal was to share her personal story of discovery, explorations and expertise while inviting others to join the HUM community of integrated peacefulness, joy, and mindful living. She had a vision of warm, inviting colors and textures; of simple and engaging content and offerings to aid others in their own, thoughtfully engaged practice. It was a three-year journey of growth from the ground up, and well worth the wait.
GIRVIN created a visual language of meditative medallion patterns and warm colors to inspire and welcome, aiming to evoke feelings of peace, joy, vitality, and hope; black and white photography, as well as sparingly used, brightly colorized images brought order, balance, and simplicity. We applied this visual language to the website, e-blast, and other digital offerings, as well as textiles, packaging, yoga and meditation accouterments—achieving a cohesive, balanced whole.

AND BEYOND:
---
Intentionality and empowerment
The patterning used throughout the HUM brand was inspired by the art and architecture found in Sarah's travels through Morocco and other countries around the world. We created custom mandalas, mantras, and medallions as meaningful and intentional evocations of sound, breath, nature, and self—as resonant pattern on pattern, message inside message. The mantra "So HUM" is a meditative statement of being that means "I am," which is written in Sanskrit within the above brand mark and is used in much of the patterning as well.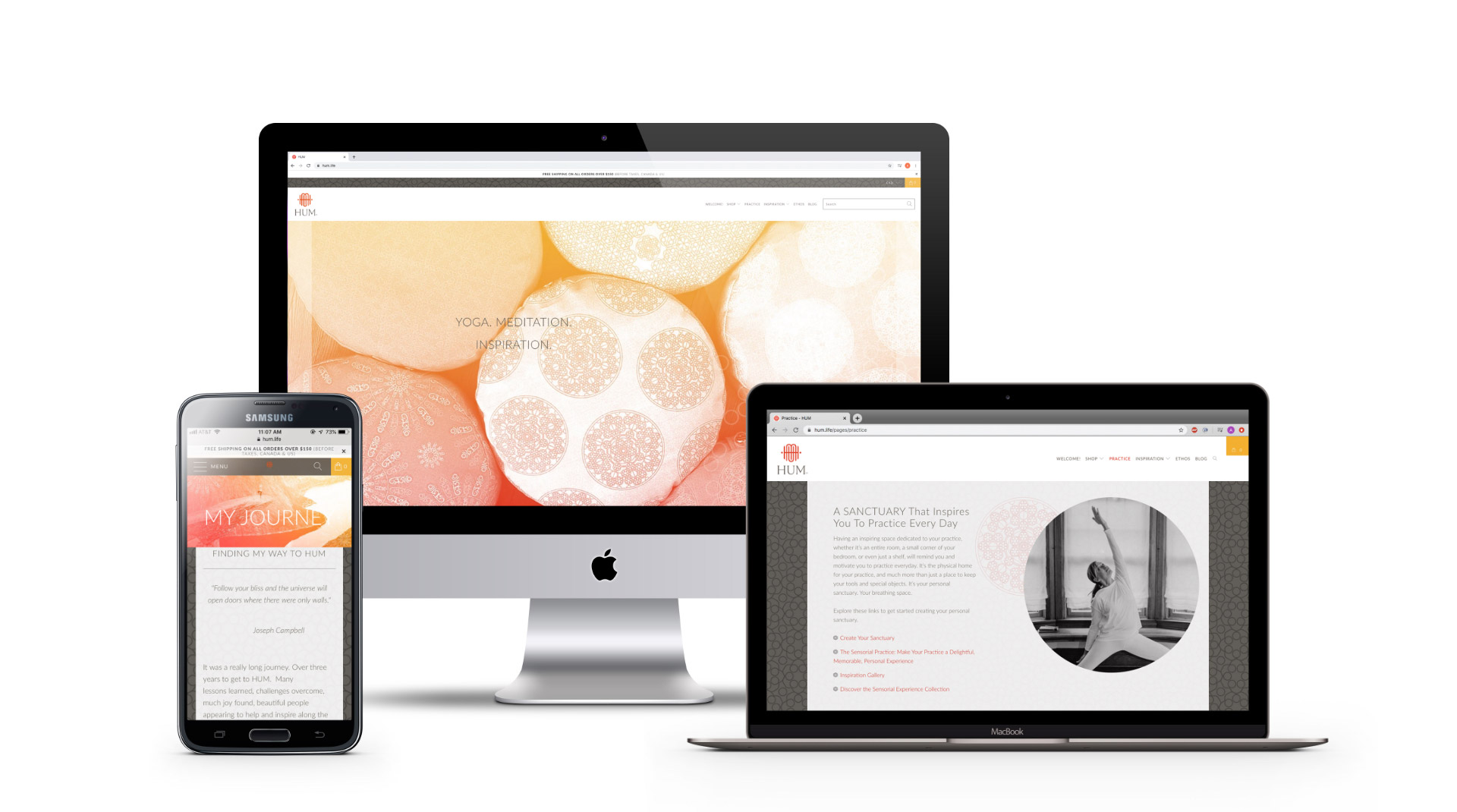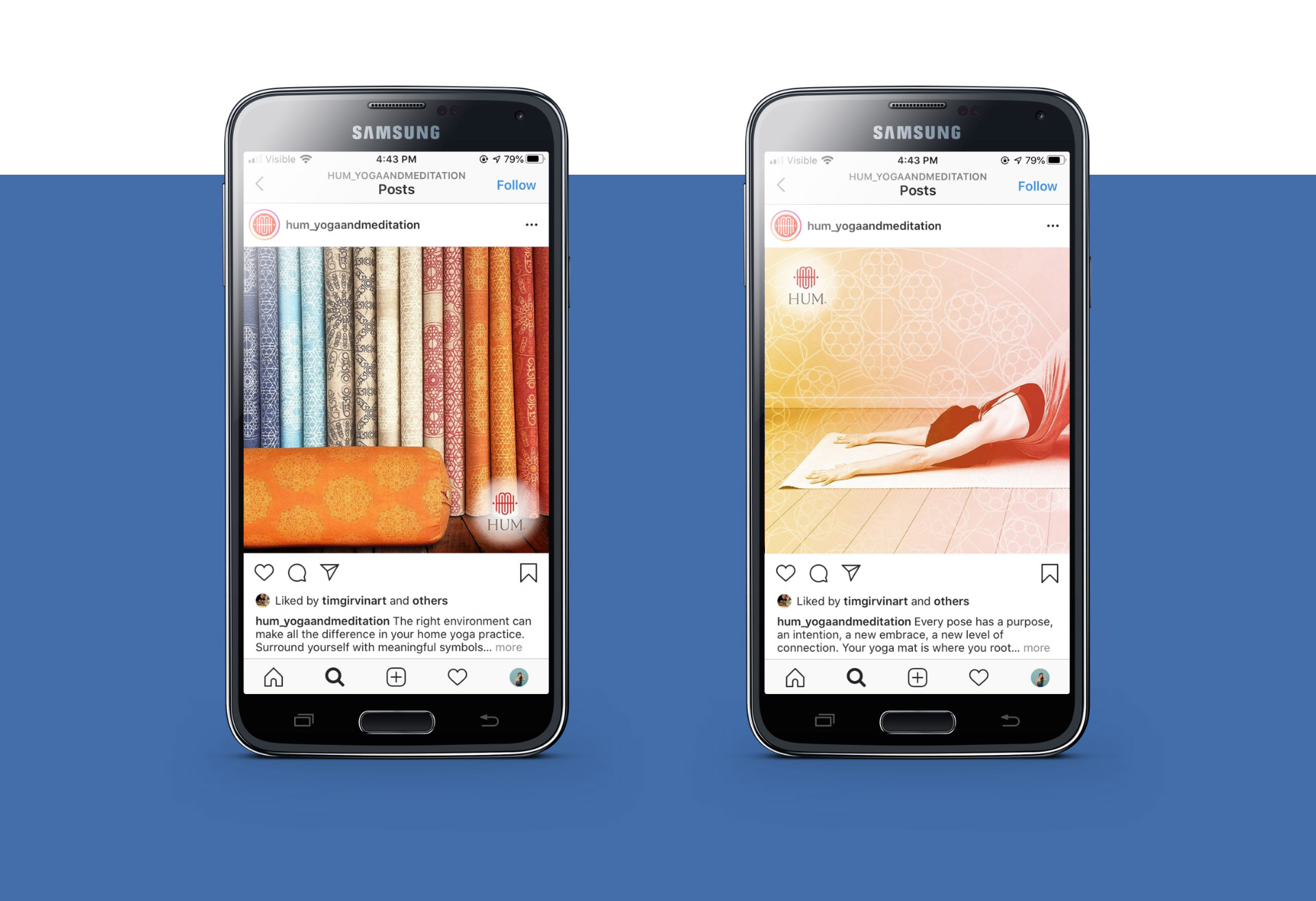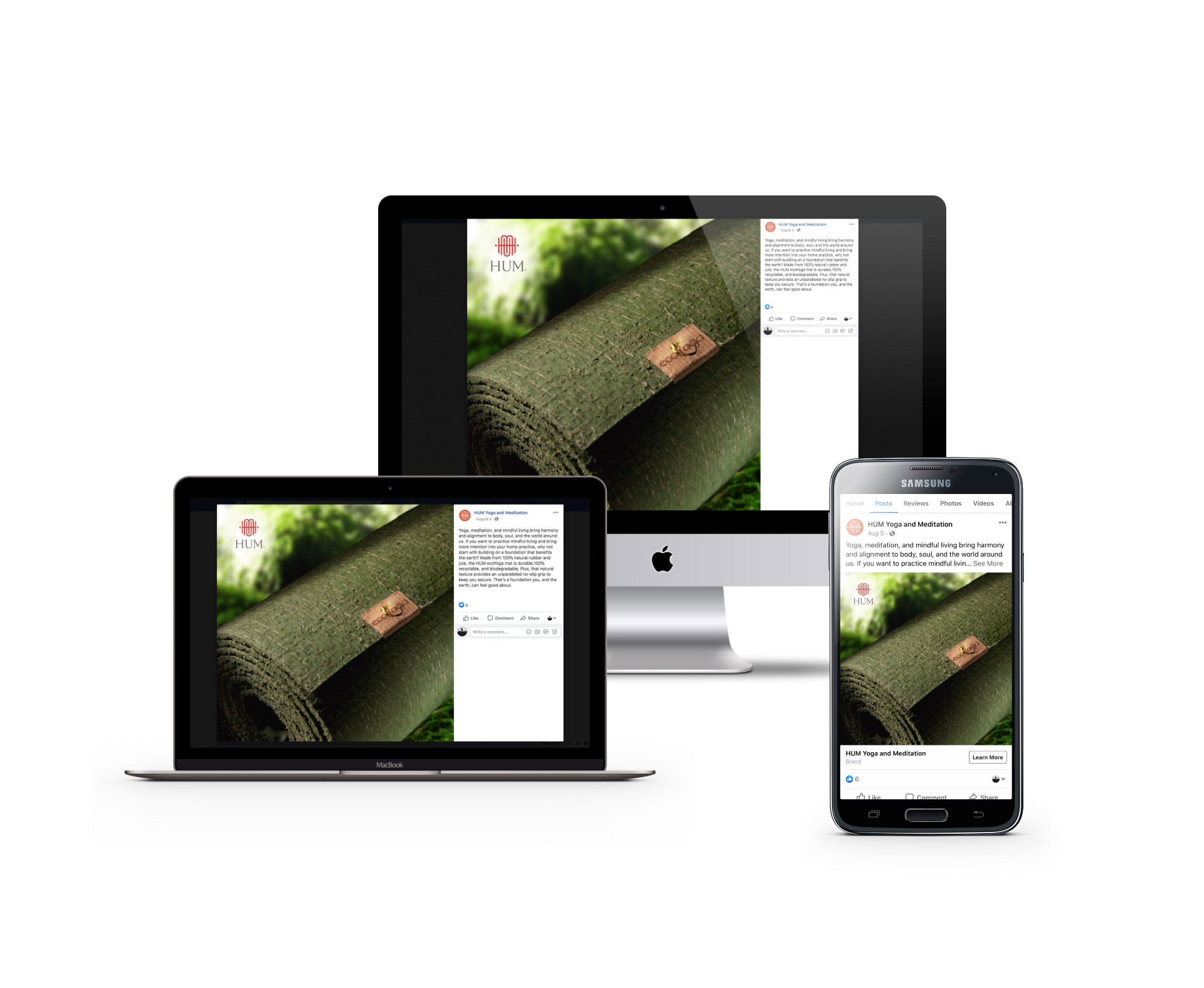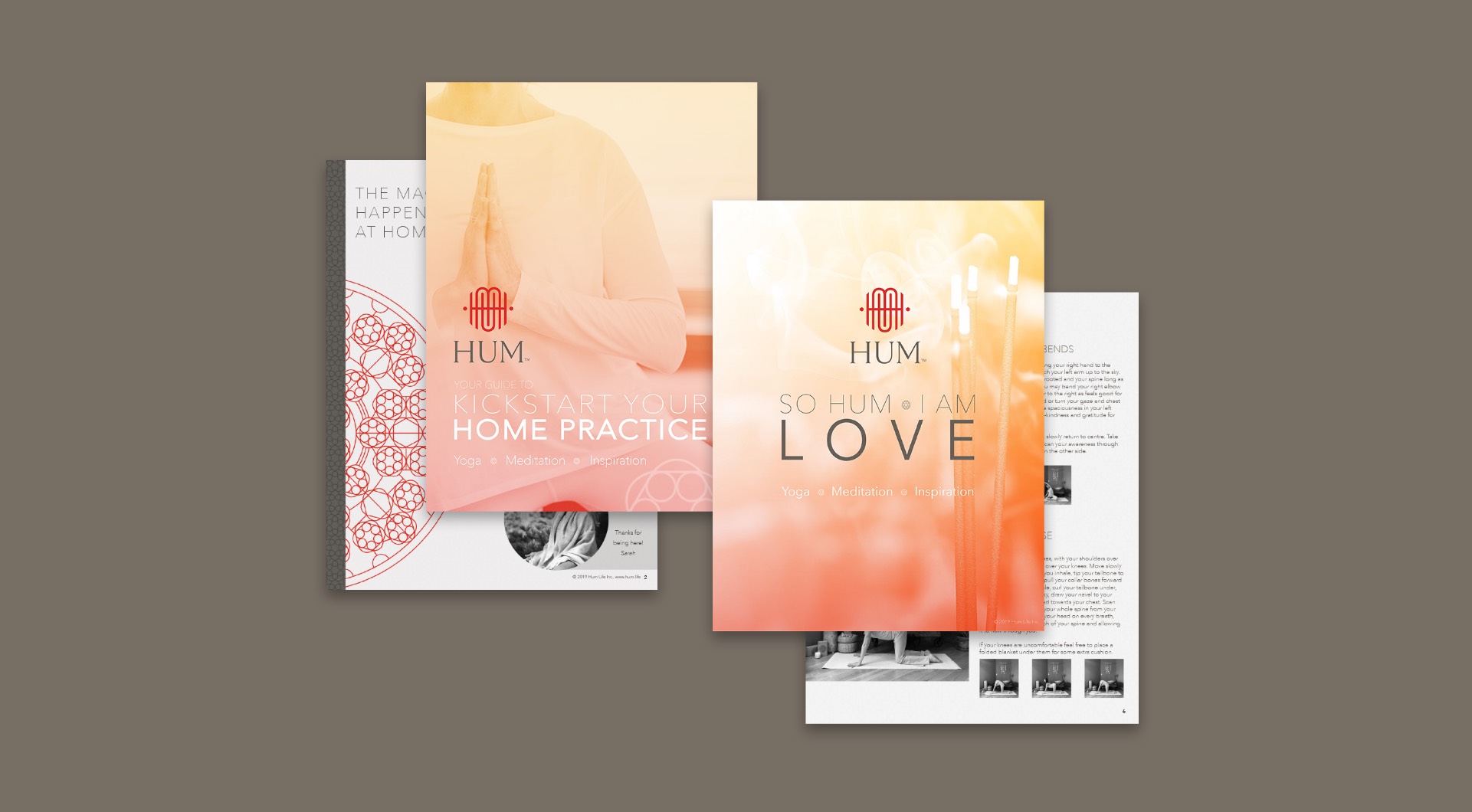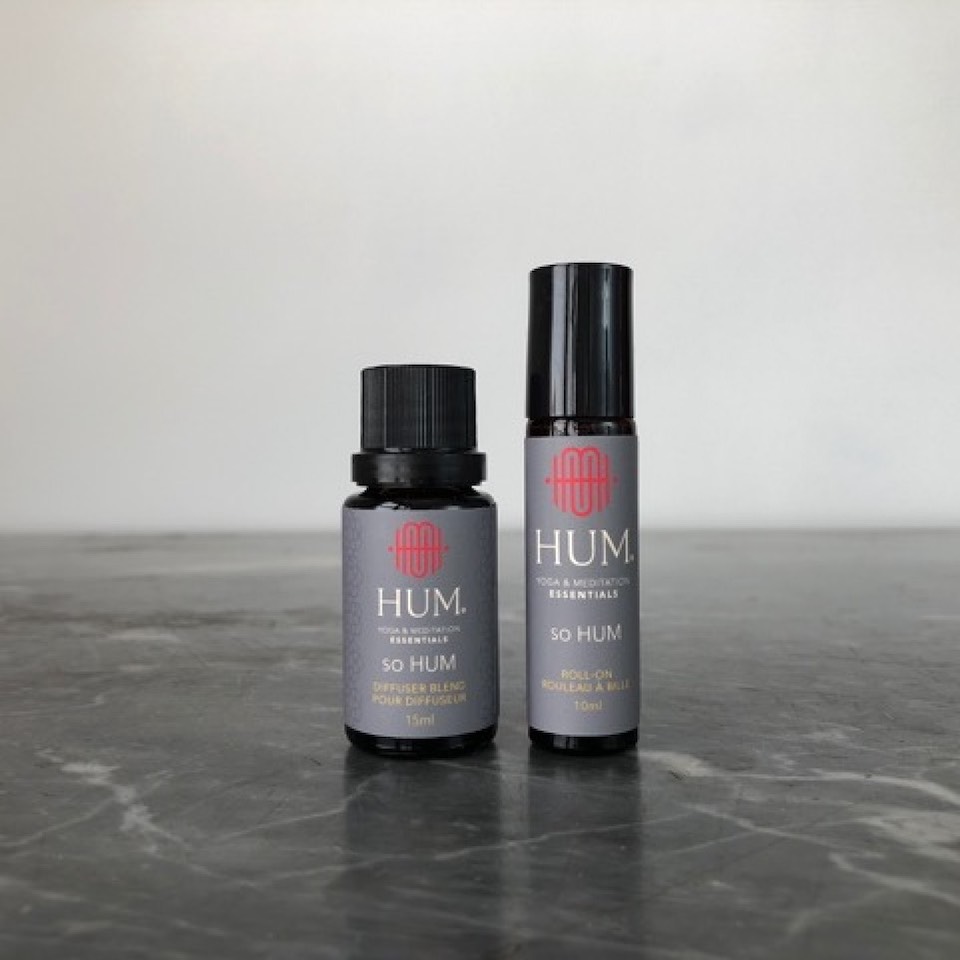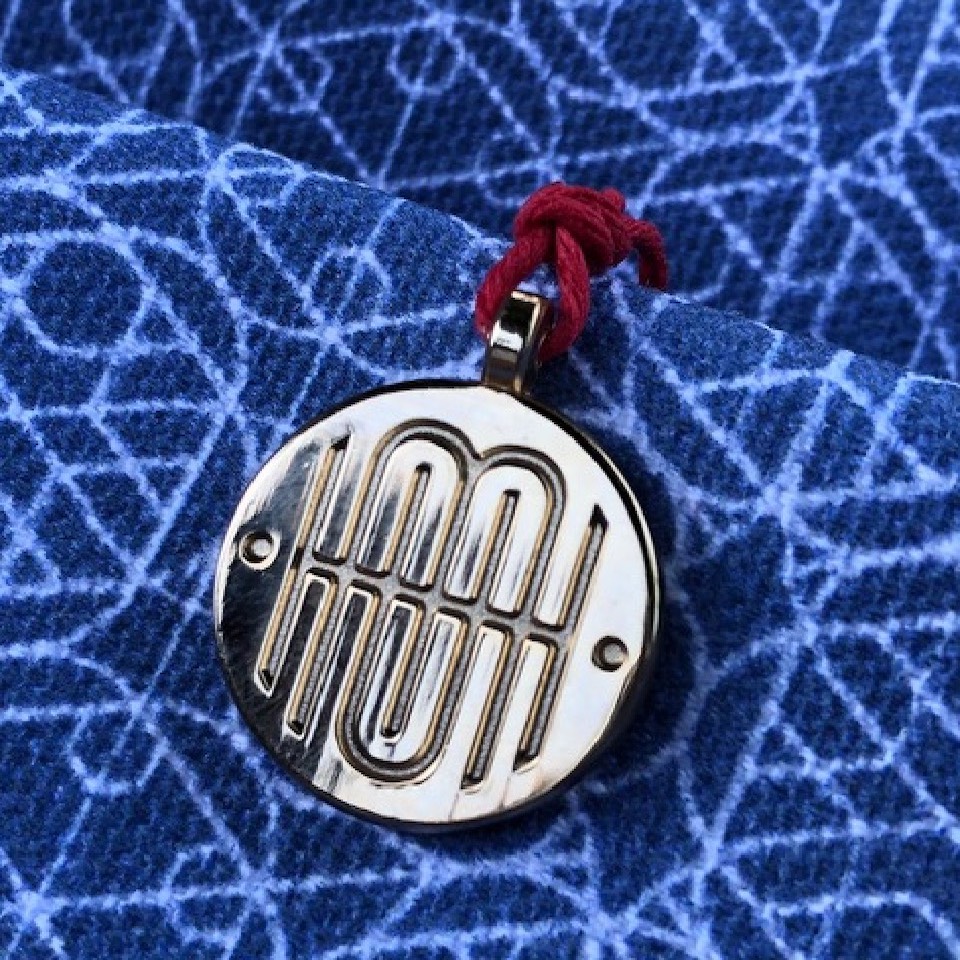 And Beyond
---
"
I am so happy with this work, and really appreciate the depth and texture that has been created here. It feels unique. It's meaningful. It's beautiful. It's an inspiring and evolutive process to work with GIRVIN!!!"
Sarah deJoybert | Founder