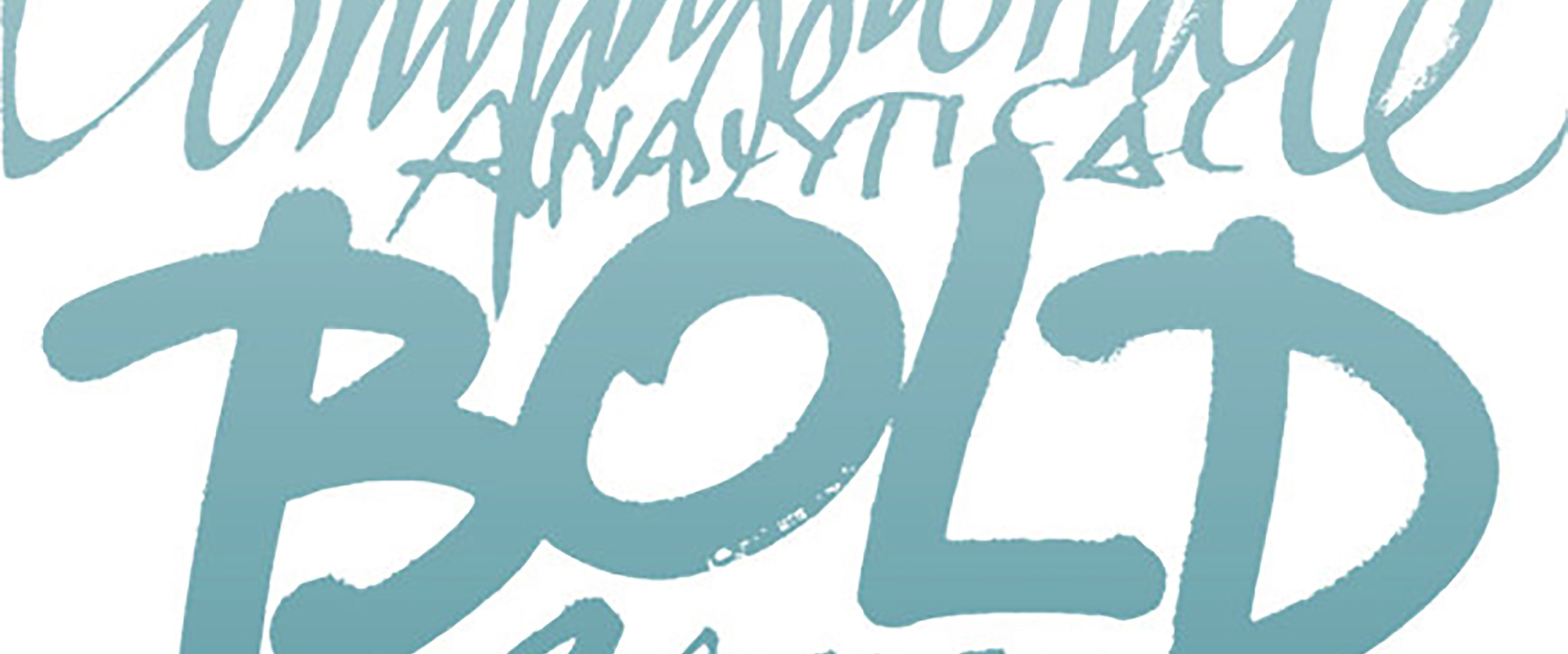 Systemic inequities fetter our youth
GIRVIN partnered with the founding leadership team of the Raikes Foundation, including Jeff and Tricia Raikes, to lay the groundwork for the Raikes Foundation philanthropic brand. GIRVIN's Seattle strategic design team conducted a brand exploratory workshop, the BrandQuest®, as a collaborative session to examine and define the soul of the Raikes Foundation, their team's vision, story, design strategy and attributes.
Removing barriers and fostering success
From this workshop, GIRVIN's team gathered a series of phrases that found expression on an opening processional wall, applied like graffiti, striking calligraphic power words from the lexicon of Raikes' core language. GIRVIN also designed the graphic identity, including custom typefaces and an "R" monogram for the Raikes Foundation brandmark, and all the other signing applications for the property.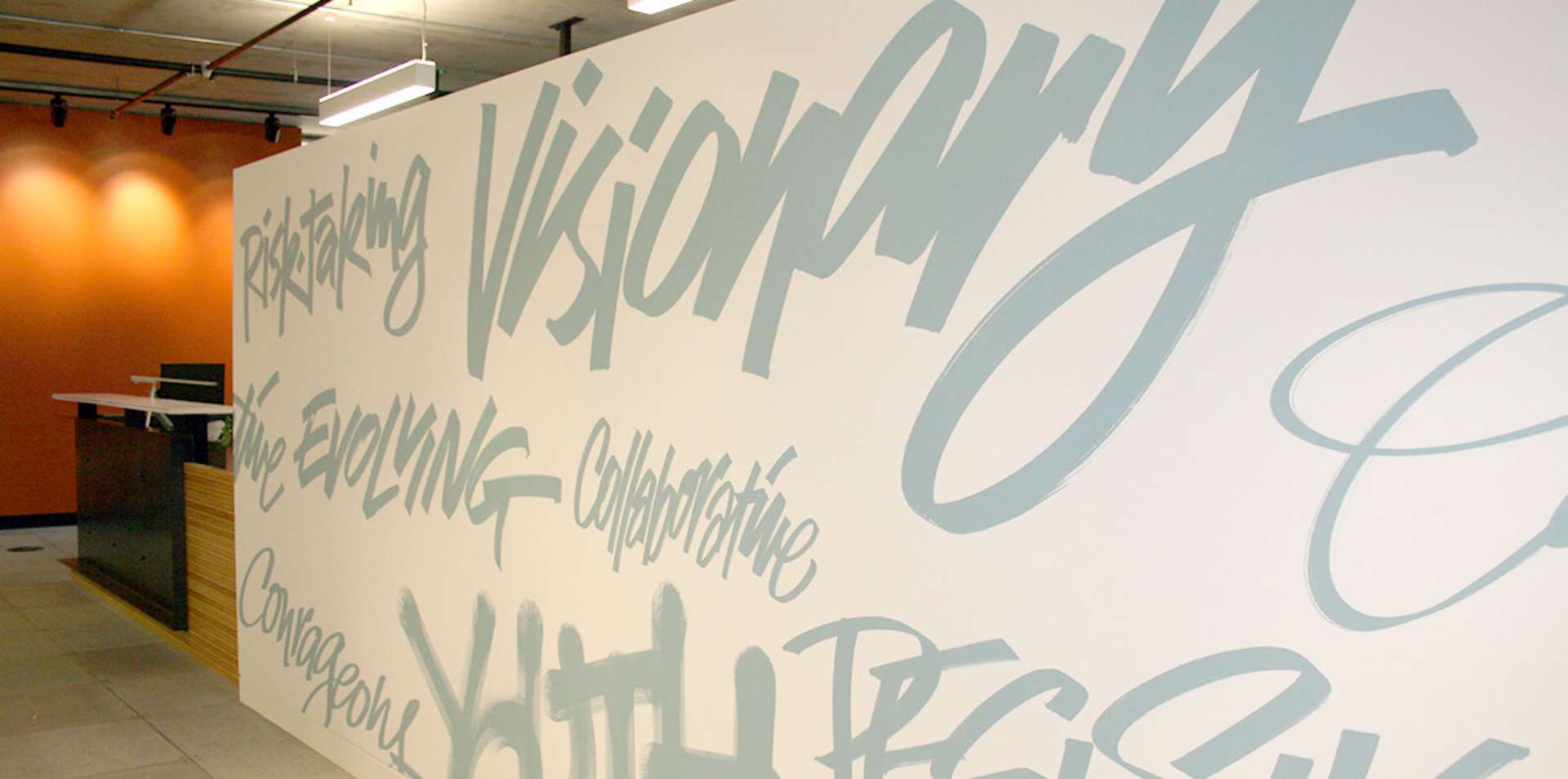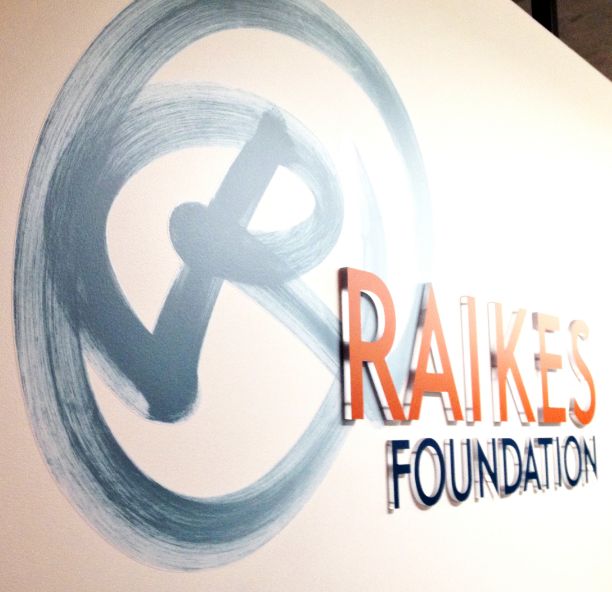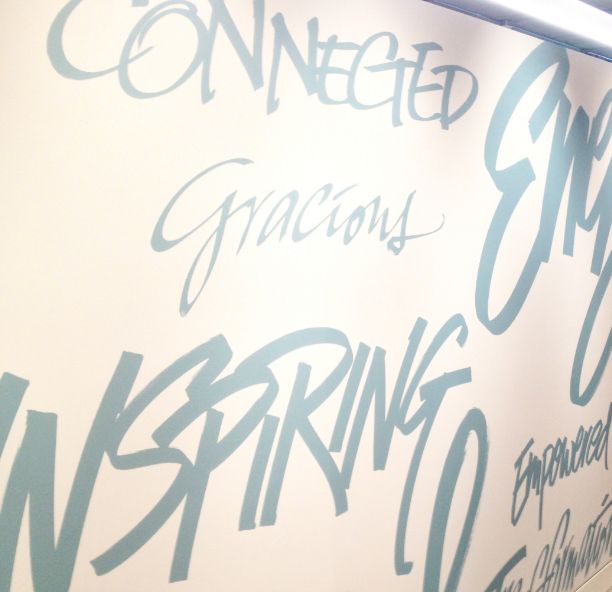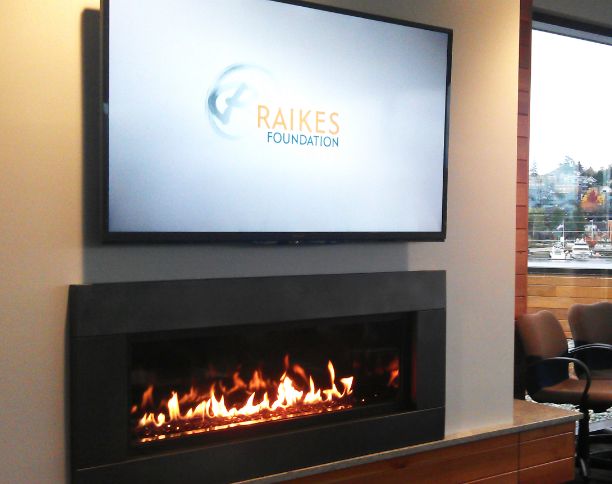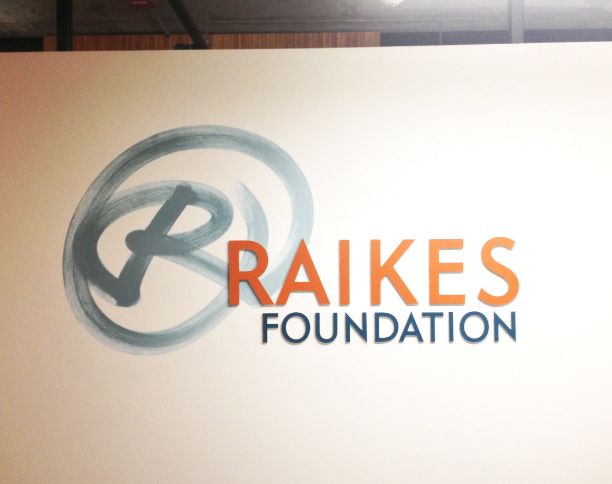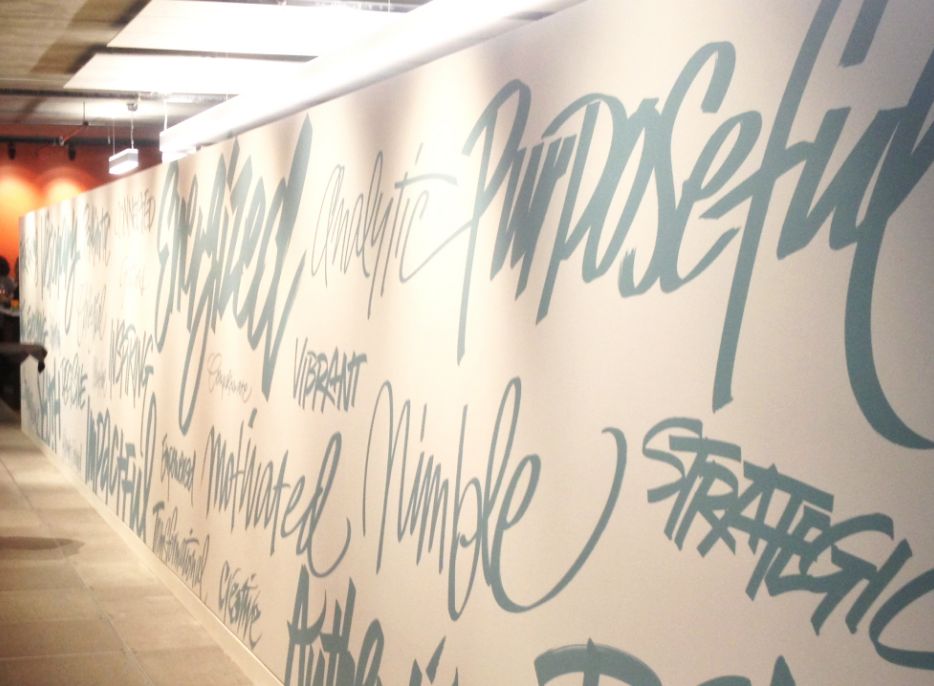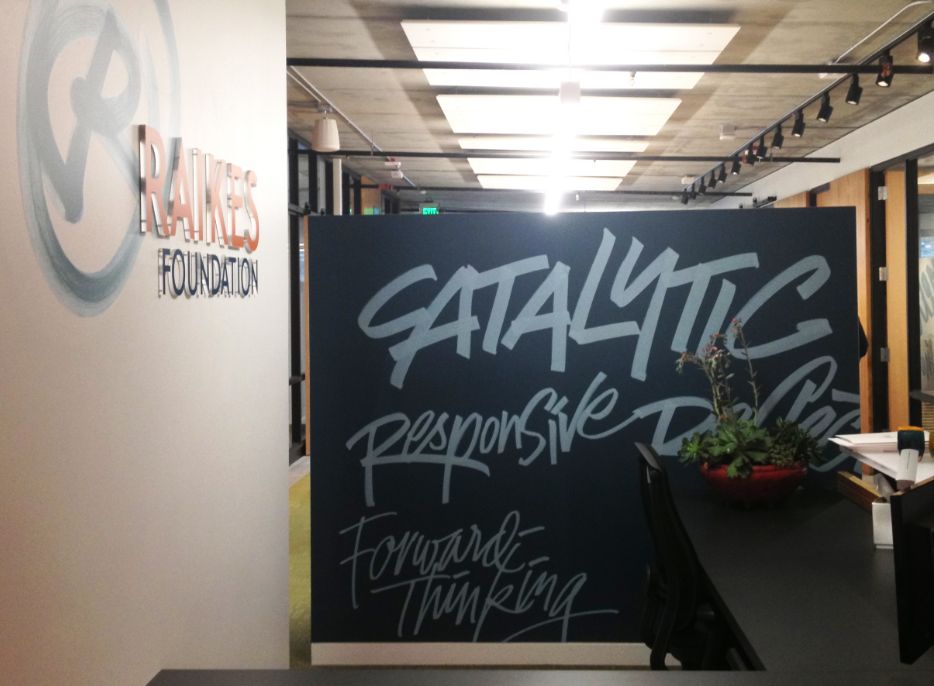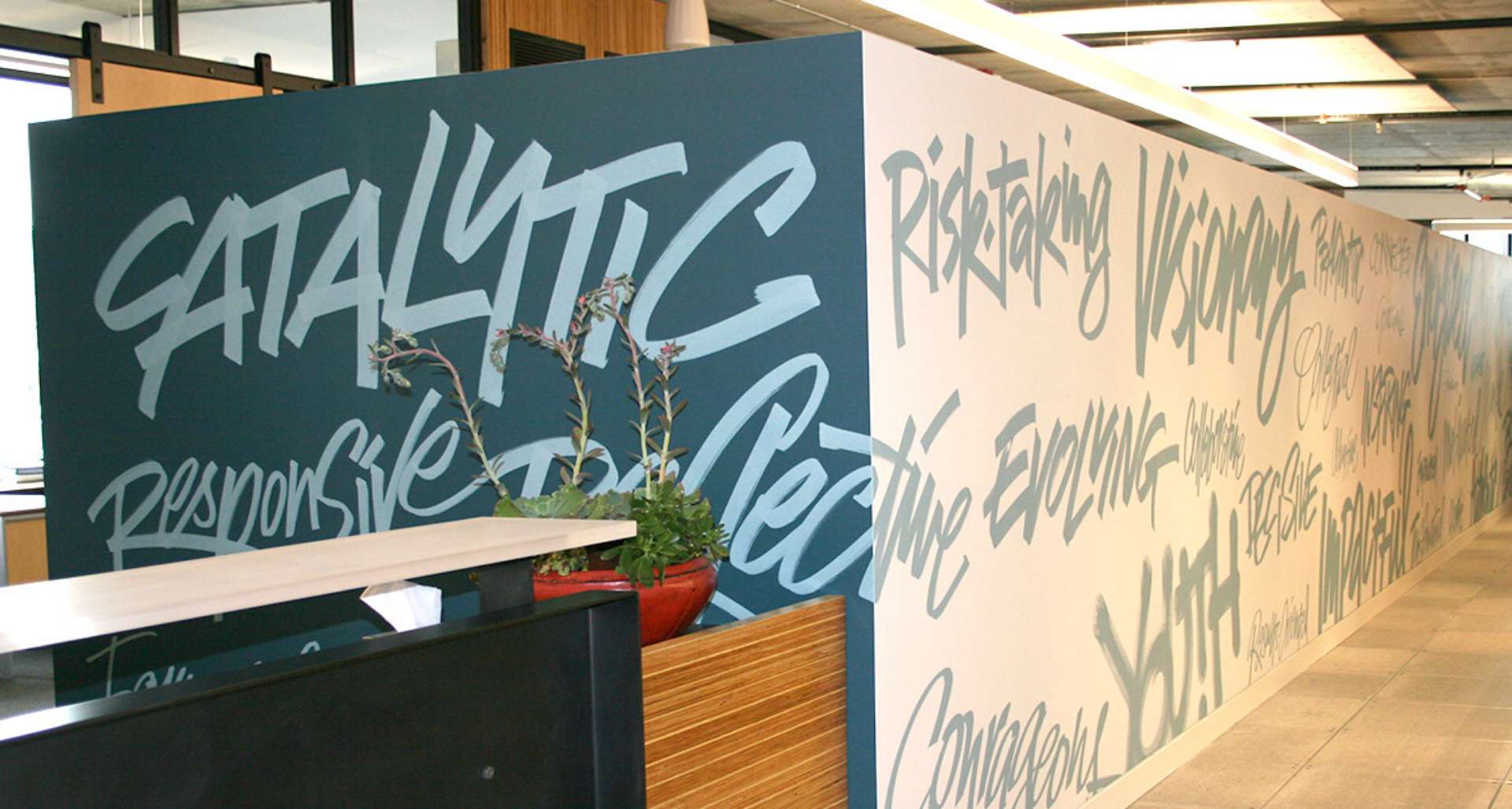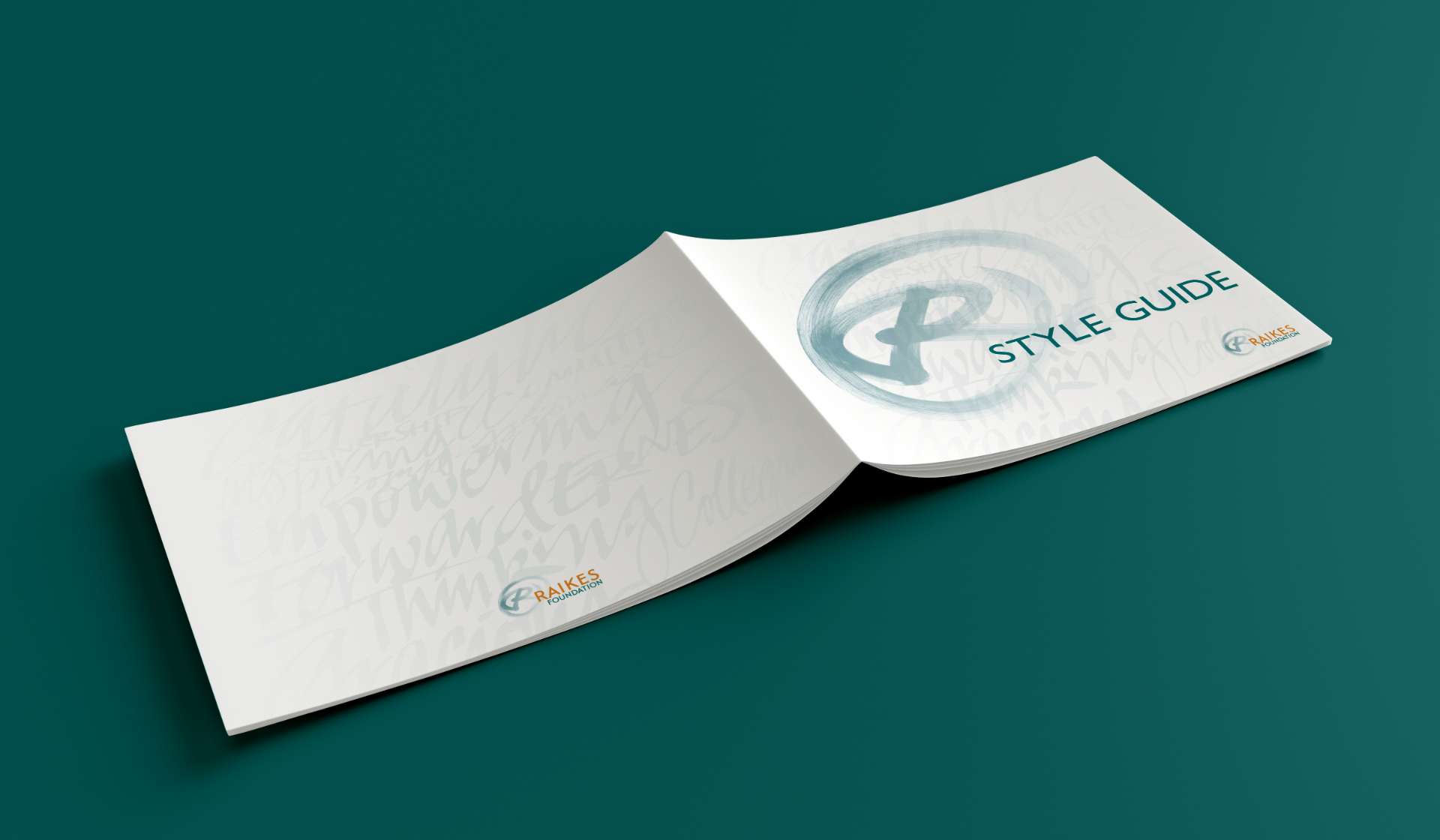 Client Perspective
---
"
Thanks for putting together such a compelling presentation – and strong range of options – for Jeff and Tricia. They were obviously energized and enthusiastic about the possibilities."
Dave Bowermaster | Brand Director | Raikes Foundation