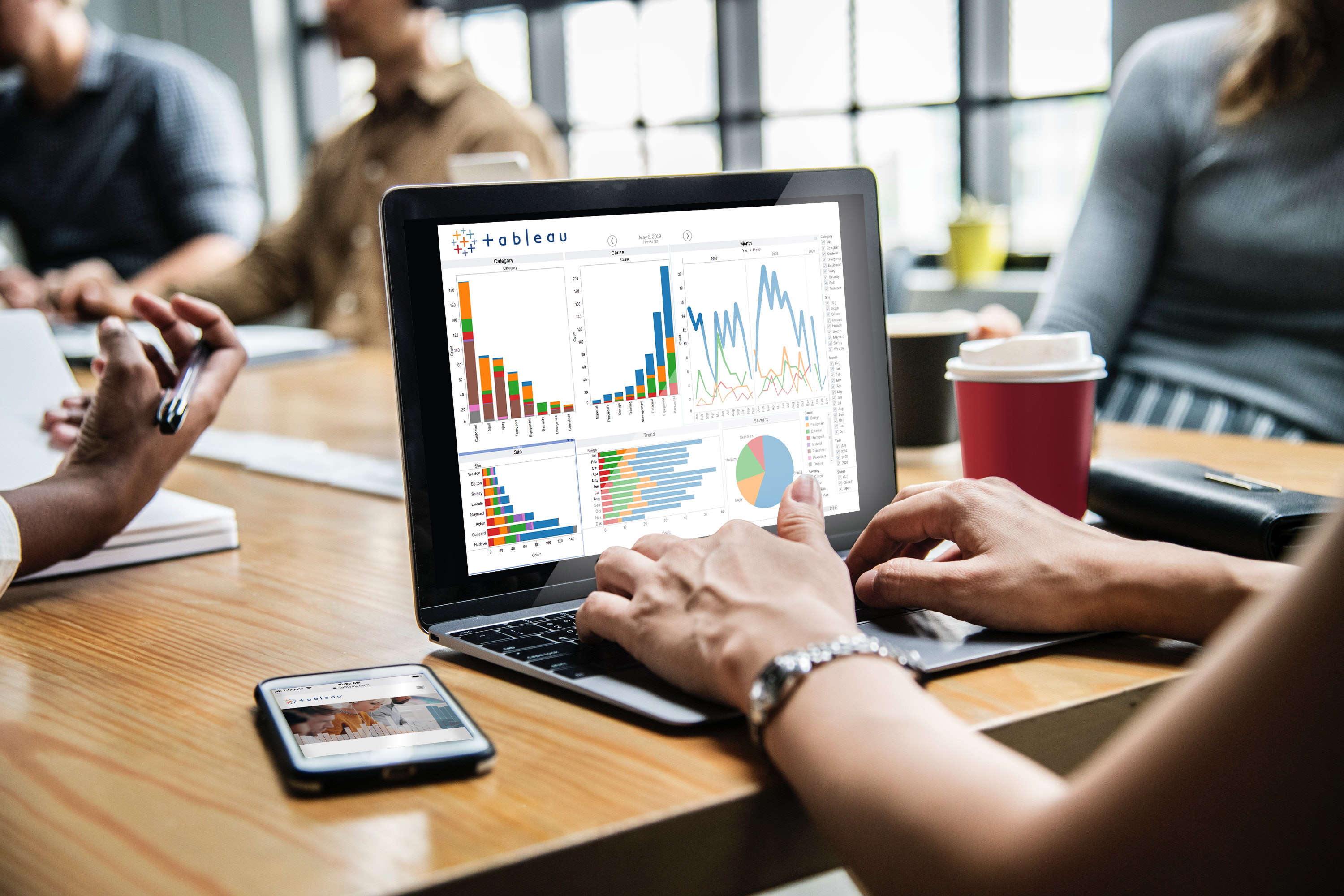 Bring life to seven words
Two elements were key in GIRVIN's understanding of Tableau's foundations: Founder Christian Chabot's vision of data as art, and Tableau's mission: "we help people see and understand data." Those seven words give life to data through storytelling. We combined and built on these foundational ideas to form a pattern of visual storytelling, seen both in the identity and throughout the brand—visualizing the spirit of Tableau of "unleashing the potential of data and sparking the process of discovery for everyone" and the powerful, yet simple notion of "fast, easy, beautiful."
Breathe warmth into cold hard data
GIRVIN embraced Tableau's dedication to making data tangible and accessible to everyone, helping establish a cohesive, more personable brand presence through the creation of a new logo, website and patterning, as well as nailing down brand values, leadership voice and presentation style. The arrangement of plus symbols in the identity and as patterning throughout the brand is a graphic representation of the relationship between science and art; colors (data) in harmony.
Strategy • Naming • Branding • Environmental Signage • Print Design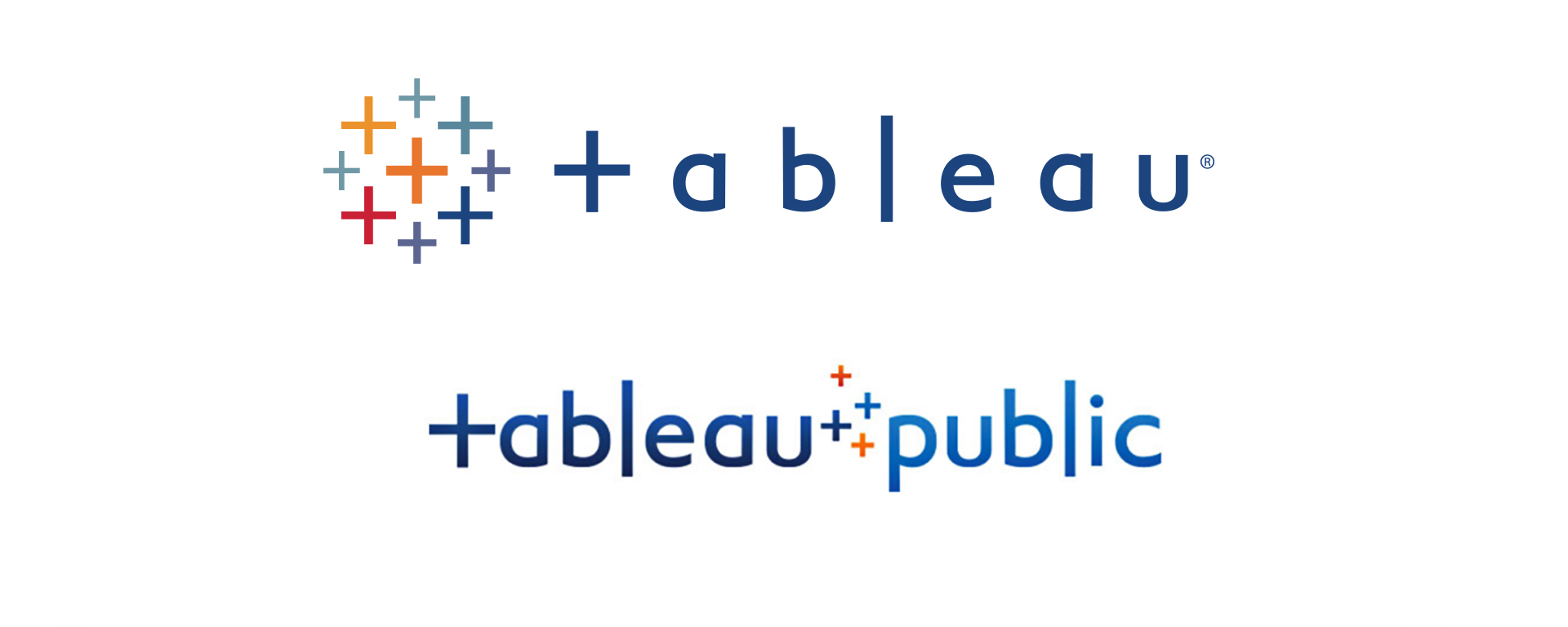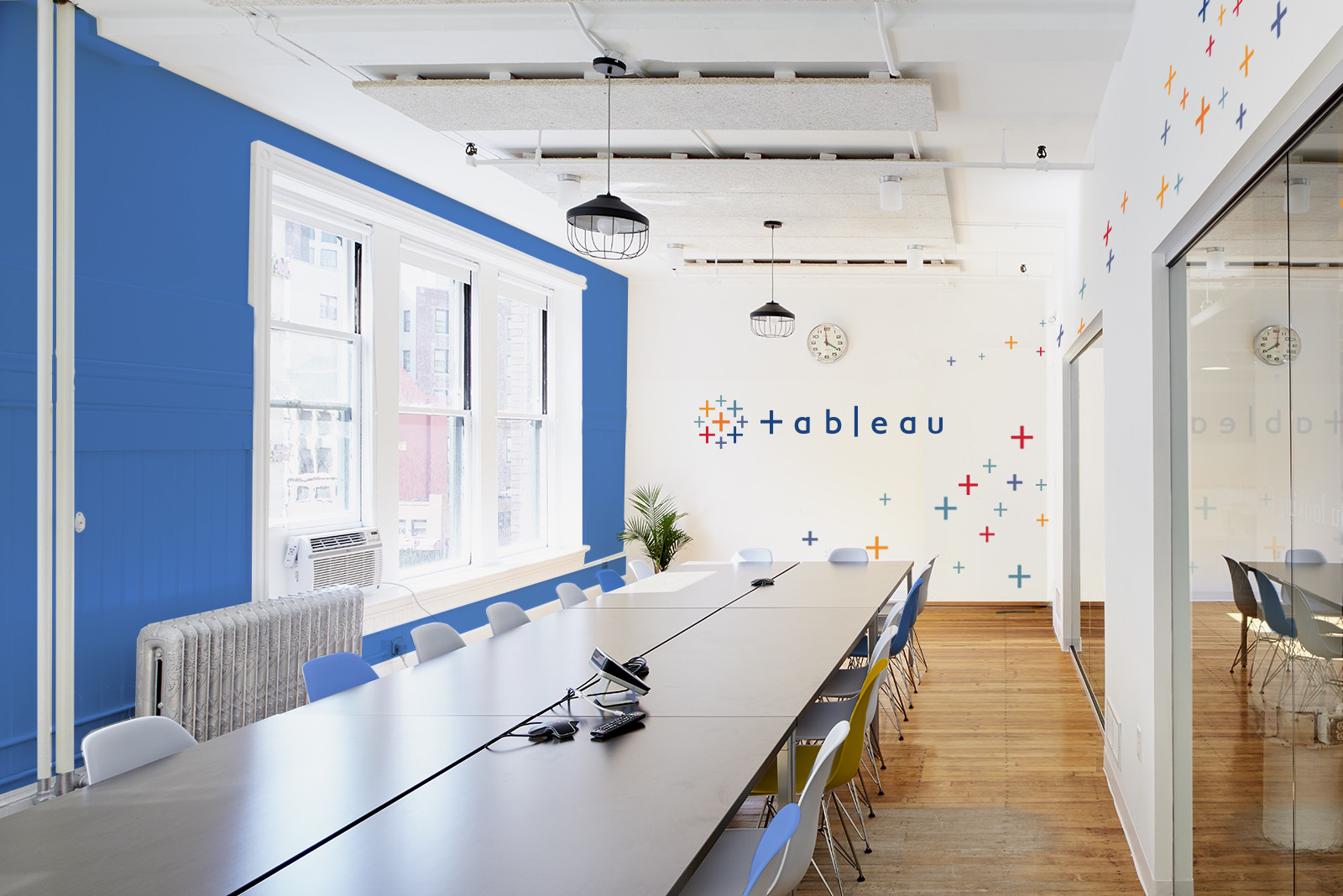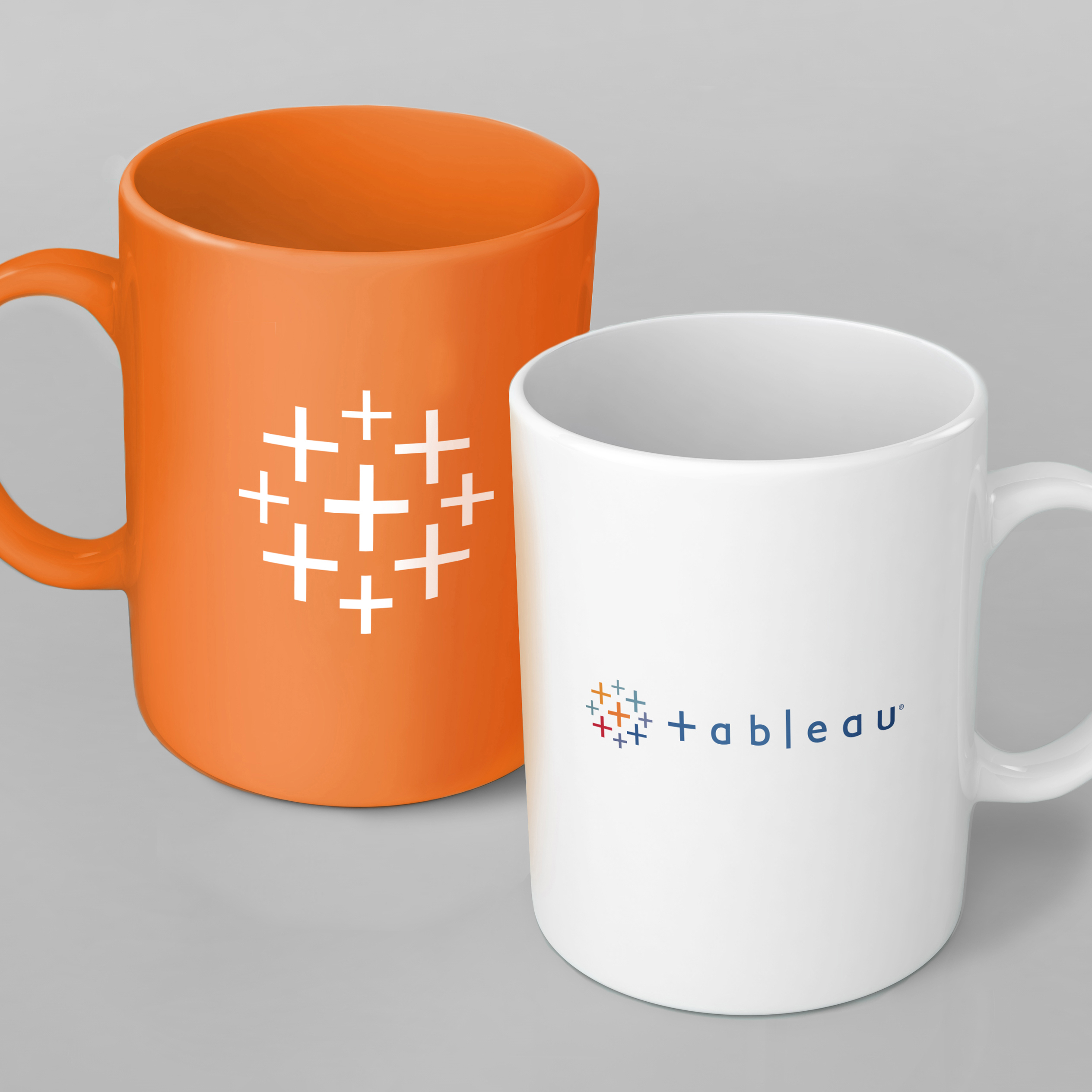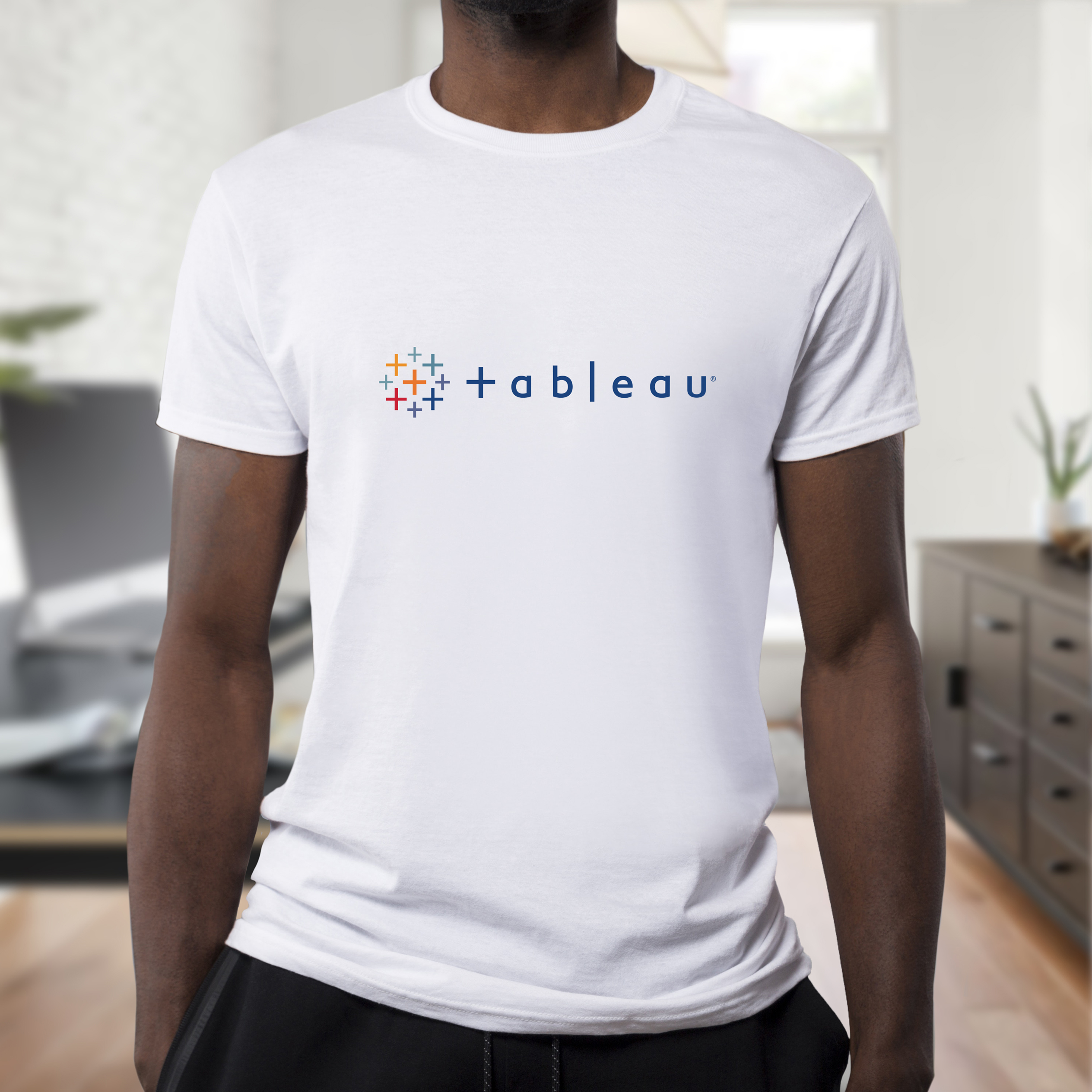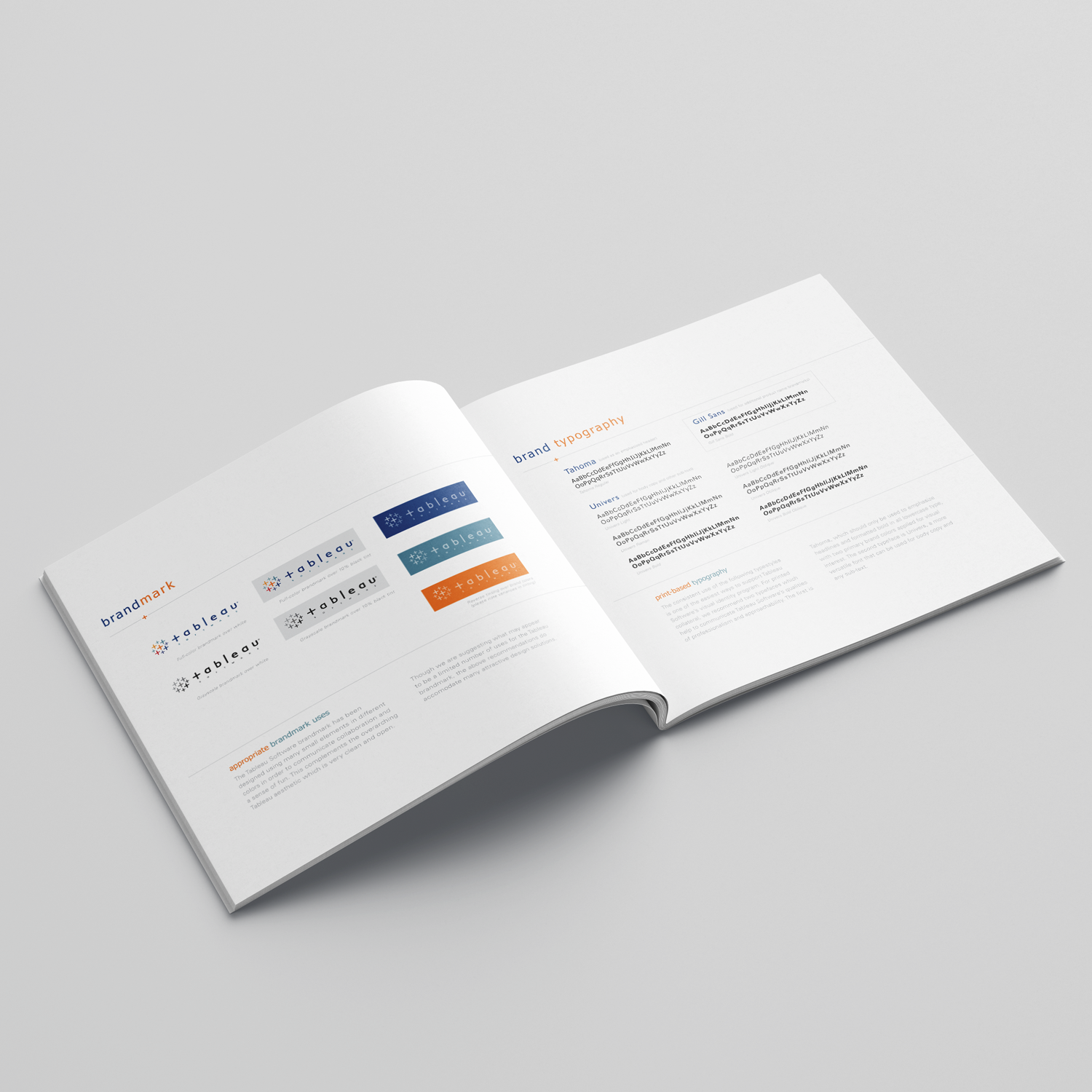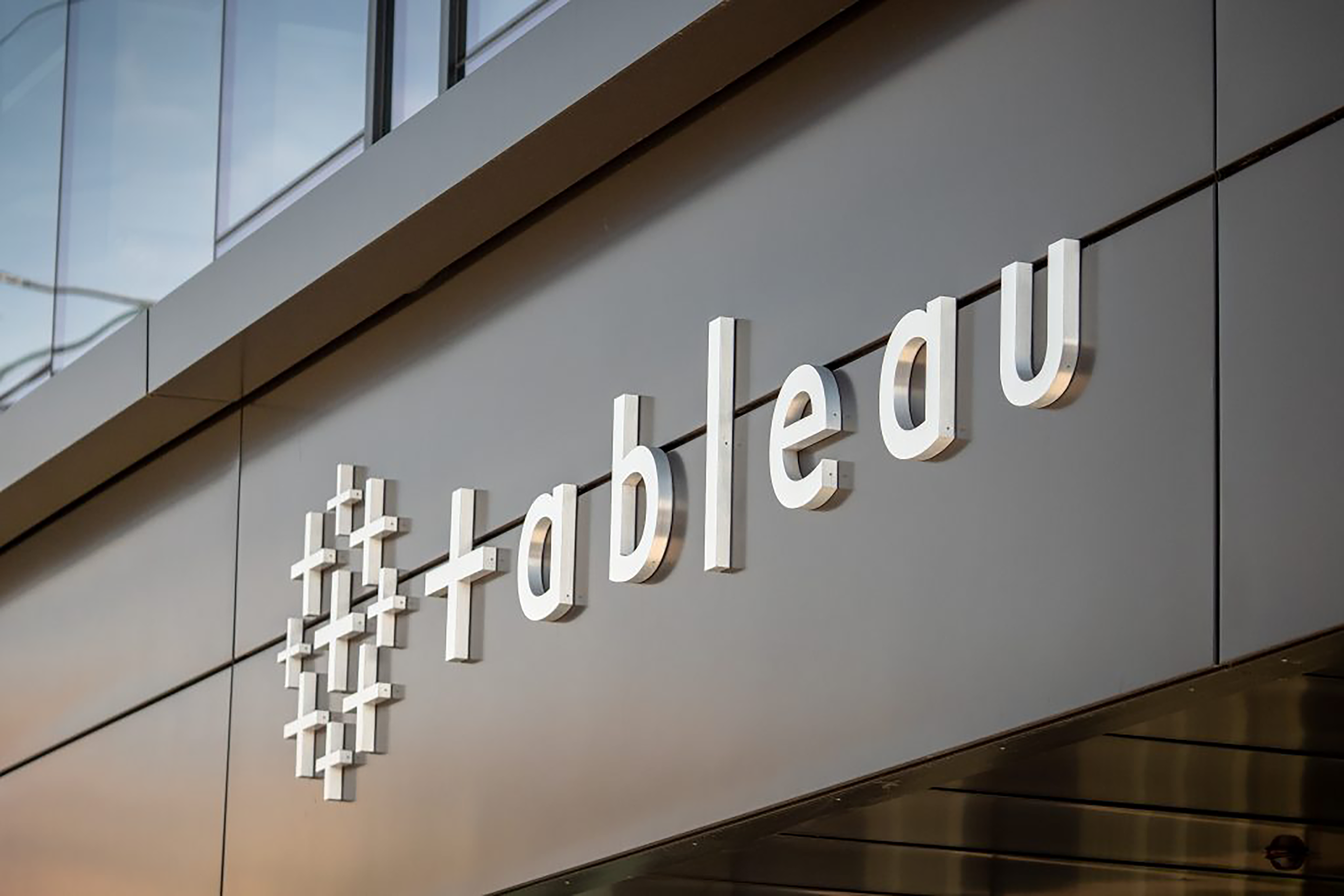 Later, GIRVIN helped to brand two more facets of Tableau: Tableau Public and Tapestry. Tableau Public brought the power of Tableau from corporations down to the individual, making it even more accessible. GIRVIN named and branded Tapestry—an annual forum on storytelling through data, which was inspired by Chabot's notion that the story of a personal experience (be it a moment or a lifetime) can be related using data. The development of tangible things like site design, presentations and identity has helped to further the foundational vision that Chabot embraces today.