WHEN YOU THINK ABOUT IT, A KEY POINT OF RESONANCE IN BRAND EXPERIENTIALITY* COMES DOWN TO THE HOLISM OF SENSATION.
How does it feel?
How unforgettable is the holism of your feelings—
or your guests feelings—about it?
For many of us, that would be what we see—but combining that, it intertwines with the senses of touch, of taste, hearing and the smell of elemental experience.
As brand designers, many of us rely on sight first—as a directed response to stimuli towards the mind and its interpretation of momentary experience. As experiencers of place, there are other senses that come into play—like balance, a state of presence in the compass points of stance and human placement in place.
In examining procession, human movement through place, patterning reveals itself as the beginning of storytelling—which, rightfully, one would begin at the street. Passing street presentation, then what happens?
Like this entry scrim designed by Milton Glaser as a narrative of Himalayan-inspired cloud forms at the Rubin, lower West side, Manhattan, NY.
When I walk a procession of environment and its story for me, I'm sensing it as a "place," as discrete from the vague planar character of space—a "nothingness." As brand designers, we're looking towards the nature of "somethingness," as in some-thing that, as a sensate encounter, is memorable.
You might think of a restaurant; see our blog observations on sensational-related design notes of wide-awareness experience narratology; which is obviously spherical as a touch-encounter—the circular wholeness captures all the senses. You see the food, taste it, hear the sounds of the experiencers and preparations—and there's the smell of spices, baked goods, cooked meals, condiments and confections.
For my circumspective walk around—and that's what I call it—"walking around," I'm embracing the space as a broadening web of stimuli.
I feel the gigantic "air" of this temple, drumming my fingers on the massive columns—a rhythmic patterning, there—the brand.
The sound is a substrate pulse to the prayers.
My feel are bare—I'm open to feelingness.

Walking there, another story narrates its patterning as a approach an ancient compound—bleached and split stones, arranged in rippling waves.

Underneath a building, I'm looking for stories—how was this place made, what did it do, what narratives lie beneath—there's a story at the street, the lobby, the entry procession—and what of an excavatory examination?

Even the earth, its minerals, have a patterning instance—they're telling tales of construction, old grinding tools, digging and gatherings of sediment—their scent speaks the pattern language of their journey here—at the undersurface of structure, to the now of this visit.

The mirror reflects back the scale and patterning of the fenestration—its own rhythmic patterning, which reflects an icier countenance—it's not friendly, or organically inspired, like the spire behind it.

Even in the roughest and most forgotten places, a patterning of place could find itself in the most delicate. For example, floriated attempt to express a human moment in
the touch of the natural world.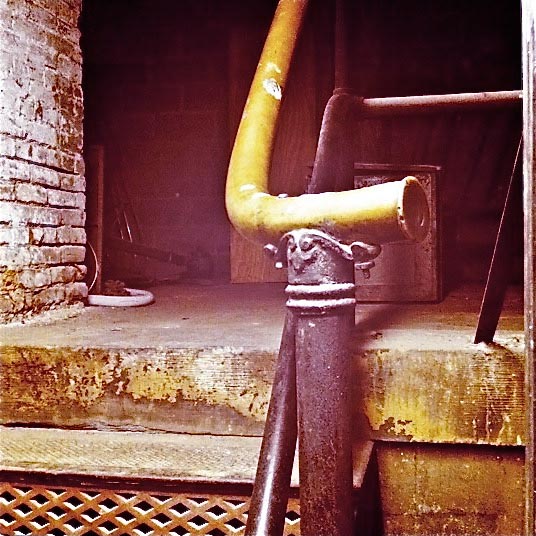 Minuscule or gigantic—there are sensate activations. That could be the stance of a single edifice, with the patterned resolutions of its placement—just enough sidewalk around to actually look at the scale of the brand experience. Even in the scent of the mist, there are moments of wonder, a storytelling of place-made brand that should be unforgettable.

As I walk Istanbul, I spy another narrative—the hammered grill work of a Ottoman compound, with the windblown gesture of one thing that counterbalances the human character of its manufacture.
Pattern, place, story, sensation.

See it, smell it, walk the balance—touching, hear it.
And maybe—a taste?
*Experientiality — design thinking founded on a multi-sensory strategy of experience development: integrated holism.
Tim Girvin
GIRVIN | Strategic Branding & Design
www.girvin.com
S I T V I S V O B I S C U M
MCMLXXVI
IBI FUNDATA
Follow Us:
Facebook LinkedIn Instagram Behance
R E A C H O U T
A N D F I N D
Y O U R O W N
P A T T E R N I N G
–––––––––––––––––––––––