THE ART OF GETTING LOST.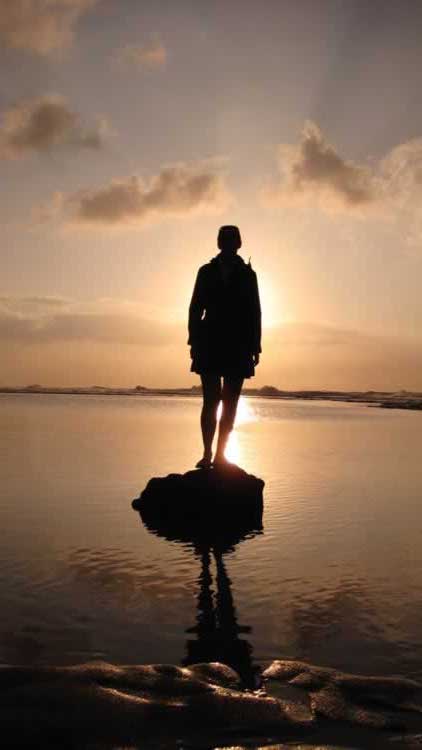 BRAND STRATEGY, GETTING LOST




AND THE JOURNEY TO BEING FOUND

.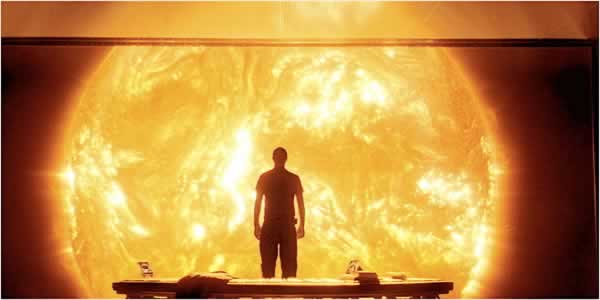 ALL THAT WANDER
SHALL BE FOUND
The Quest for Metaphor,
Personal Symbolism and the Iconography of Journey
IN THE WORK ON BRAND, THERE'S AN EMERGENCE:
ENTERPRISES THAT LOSE THEIR WAY.
THEY GET LOST.
In the path to definition, evolution and refinement, the restaging of a brand and its values is an immanent proposition. Change, in everything, happens all the time.
Nonstop.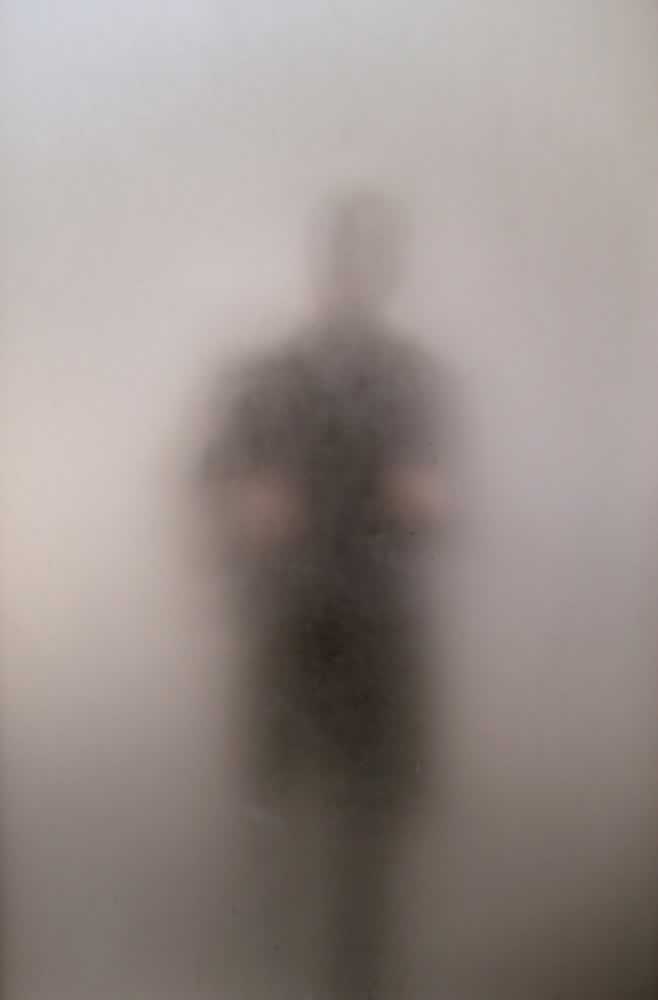 Every brand can have its wandering diversions: it's unclear, its focus is wavering. Being lost—so to speak—isn't all that bad, it's a distraction—a momentary devolution. An opportunity to rethink.
Sometimes you wander, to get where you are—and perhaps that's a straight-line, or it might be a meandering pathway.
Wandering, there are new things that might be discovered. For us, wandering, exploration, meandering pathways, open-ended examination can unearth new ideals, new lines of code: messaging, visuals, environments, hybrid media. Our best discoveries come from surprise encounters—an unexpected learning.
Getting to new—is that linear, a predictable outcome set? Or the journey to alternate brand realities something of a generalized ramble? Wander on.
When we build brand charrettes—there's a skeletal structure, but in each BrandQuest® it's a manner of tuning, reconfiguring, looking for surprise angles and different ways of getting towards insights, outcomes and grasp of positioning pillars, visioning values, mastering missions, brand garb, environments, visualizations.
The questing strategist invariably finds that —
besides the fundamentals of commerce —
there are deeper values to the work:
there is a journey to the
finding
and
founding of
a measure of commerce —
a worldview lit by passionate fire.
Brand founders and magicians love what they do.
They must.
But that journey is rarely a straight line.
Likely, it is a wandering.
Which, like the wind —
from which the word wanderer comes from —
is a journey of meander, exploration, a failure of finding and rightful discovery.
Wandering is work —
wandering is winding.
Meander isn't ease. It's more difficult—because you, as a journeyer, can get lost.
The way of the wander is like the maze,
disorienting and confusing,
but could also be marvelous,
and filled with spectacle; it could be wonderment;
and so too:
loss, failure,
stumbling
and end.
And:
the next beginning.
We all know
the story of Brand and Fire.
So I won't recount it.
But consider
if only
for a moment
that the etymology of brand
lies in ancient sounds and roots —
perhaps some 5,000 years back,
brand is the voicing of fire.
In our work,
we look into the psychic space of brand —
the deeper sphere of emotionality,
inspiration, the cavernous place of
meaning, memory and mindfulness.
Brands, leadership and their stories
that could lend to
metaphor, poetry,
magic and transformational archetypes—
but who wouldn't, too, study the allegories of being?
Herein is the being-ness of humanity:
what we do as people,
that might represent sequences of symbols and ideals that aren't merely the commentary of decades, but thousands of years.
Carl Jung authored that premise.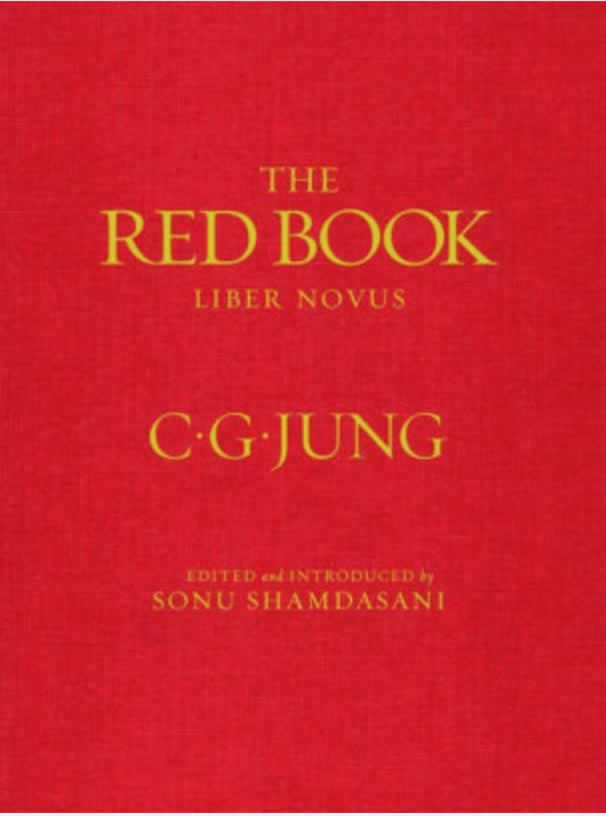 The Light. The Dark.
The Mother. The Father.
The Hero. The Trickster.
The Healer.
There are some that ply this strategic trade on
the tactical nomenclature of
looking at archetypes in brand.
We've been there—we consider it in
the context of brand and placemaking.
There are patterns,
they align and shimmer with
the potentials of mindful connectivity,
memory the re-collection of place.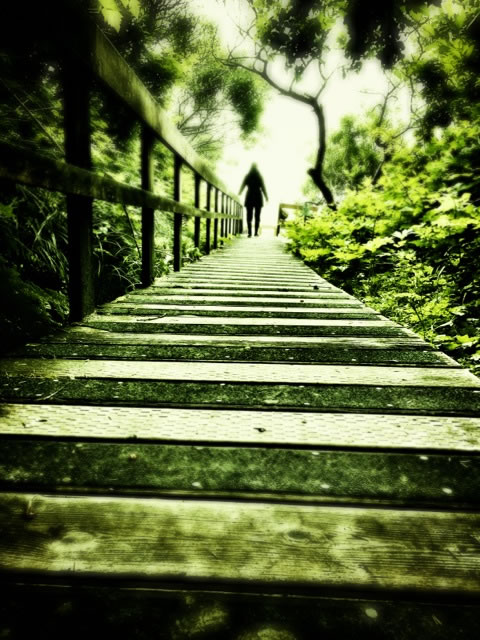 Sure—such a patterning might be
the core allegory of the pathway,
the entry sequence, the doorway, the portal,
the transom, the lintel, the pillar —
the floor, the ceiling.
The Hallway — the channel between places.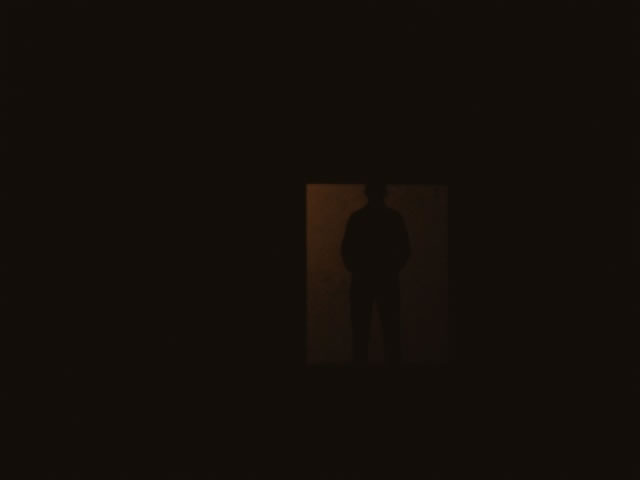 And to each of us, how we think about the work becomes a matter of what your personal pathways are—as people, and in our work on, and around brands—there are patternings that relate to
the heart of being and
the soul of the work.
What would that be for you?
In your work—around a brand—your creativity of experience—what metaphors come forth for you.
Contemplating the query:
is there a core symbol that drives the metaphor of you, your work, your personal poetry—the meaning, the allegory of your craft
There is a symbol,
and it would be, for you —
what?
A hearth, a horse,
the raven, the cat,
the doorway, the candle,
the sailor, the sail —
or the star that guides you?
As a developer of brand experiences—there is something to the drive, the code that moves you forward, the day to day. We all ask that of the brands that we work on—what is your purpose?
What would it be?
I'll start,
mine: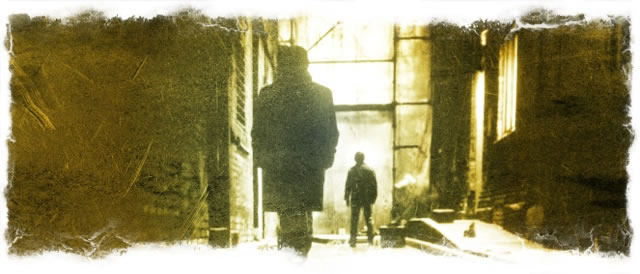 I think about a story—my allegory, dreams, symbolic plays and metaphors—another time.
I look down an alley, there is steam billowing in the light—and there are markings on the wall—I think it's a shadow, but it's a figure. It then emerges—and what I see then is…
me.
While I stand there, looking forward, I realize that this image, this visage, a shadowed figure is myself — a quester,
the journeyer.
That is the persona of a walker—an observer, a journeyer who is perpetually looking-out, searching for more—a learner, a listener, a staff, a hat from the sun.
In my own
being out there,
there is always that
person
who is further out there.
They might be on the farther range,
the distant pathway, the remote crag, the misted jungle way.
I keep an eye on the Wanderer — who is the one
that's not here, but there.
Far out there. Lost. Or found.
In the tradition of exploring personal iconography—as you might examine in your study of personal archetypes and symbolisms–draw them up and keep them round.
I draw them on wood, stone, glass and ice, air and water —
and I keep them around as a statement.
Be out.
Be watchful.
Pay attention.
Be on the road,
the path keeps you.
Go farther.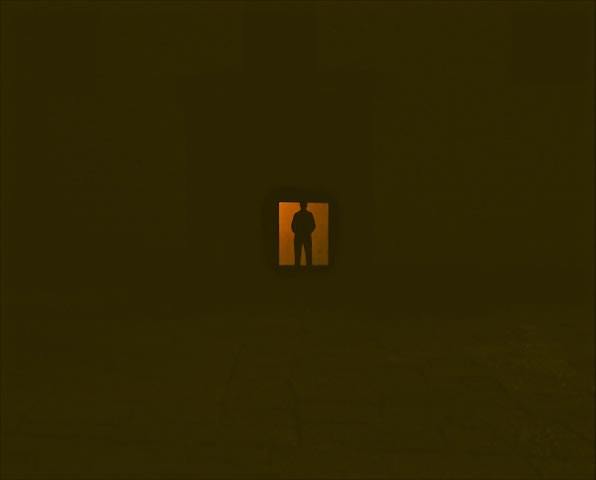 And I believe, that each of us is our own Wanderer—we travel our paths and seem to be lost in our way, but we're only on a path that, for now, we might not know.
And in that path, we know what we know, now.
Every path is a question, every way is an answer.
It all comes to your attention on the way found.
For to each,
we
make
our
way.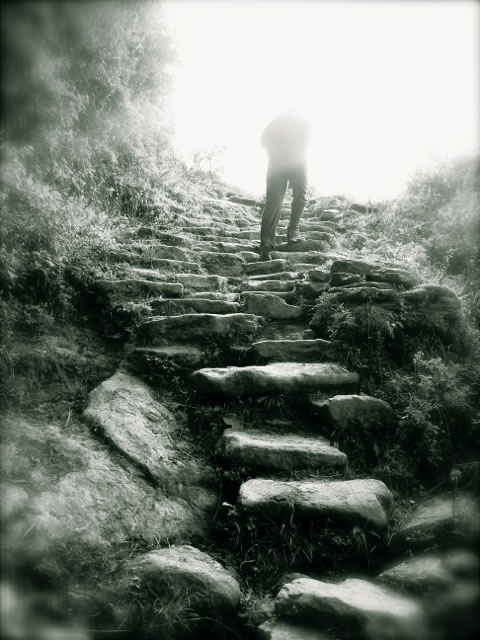 You draw your story, find your symbols, journal your storytelling—just like you would your brand under study—find what lies beneath.
For me, that rendering of personal symbolisms became a layering of drawings—as personal icons.
A journey into
W a n d e r e r s.
On:
White Quartz,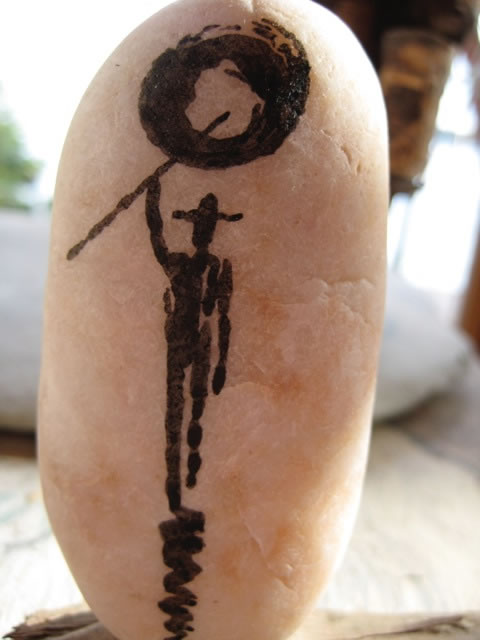 on sea-clay scribed, laid into a Madrona,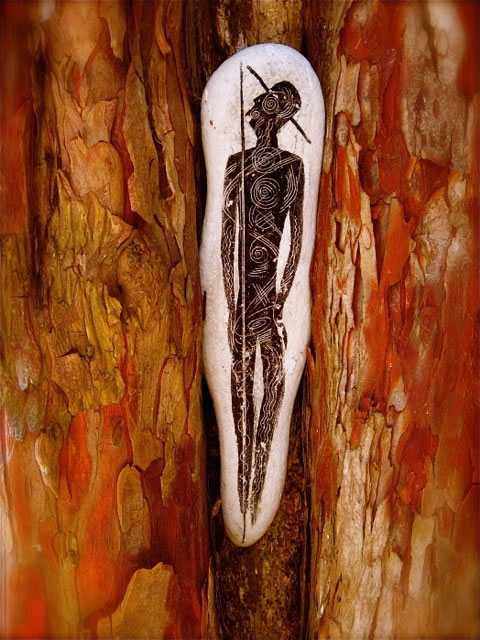 on marine clay,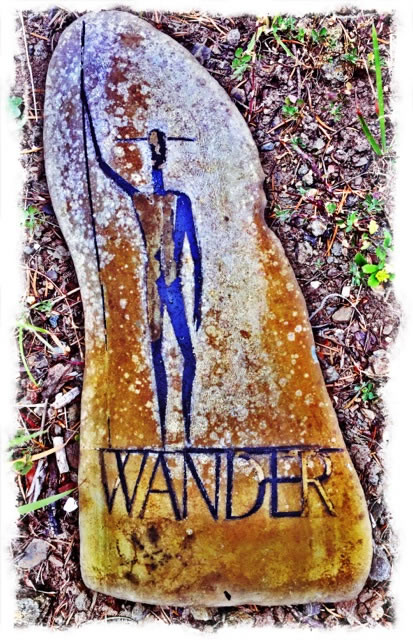 on old plywood— found as driftwood.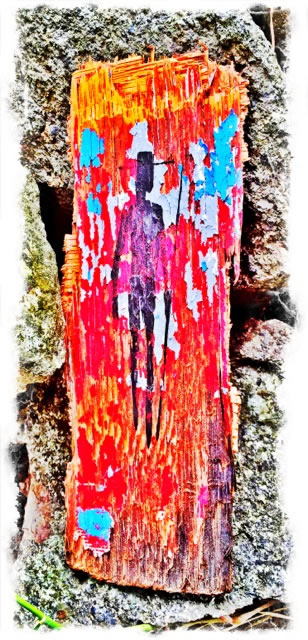 A wanderer on sea-smoothed brick.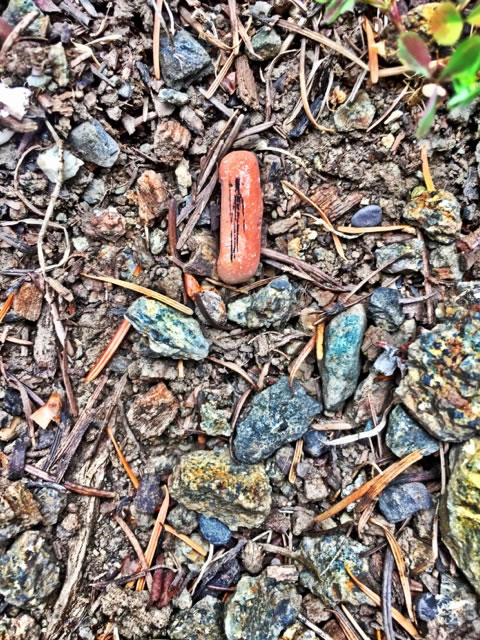 Drawn on a sliver of cedar.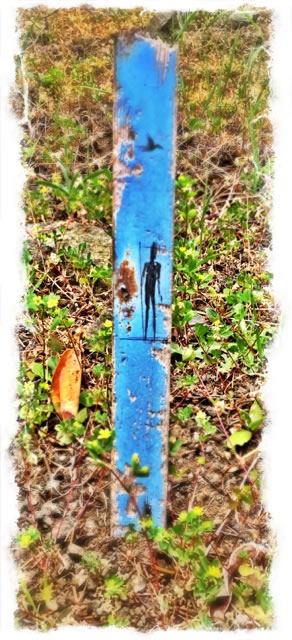 Wanderer drawn: split cedar shake.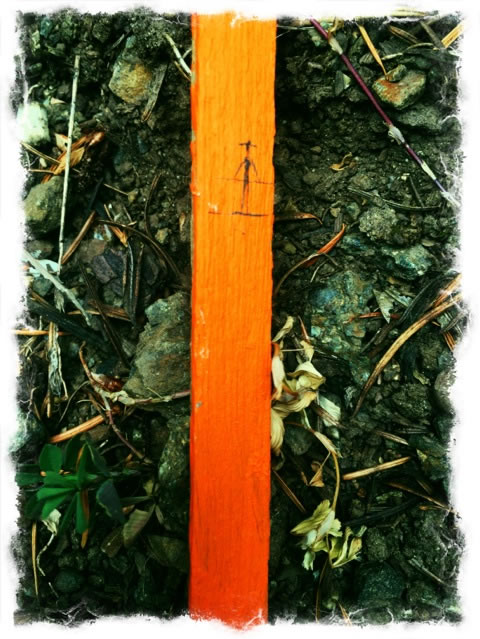 A wanderer stake on split madrona.

Ghost Clay Wanderer.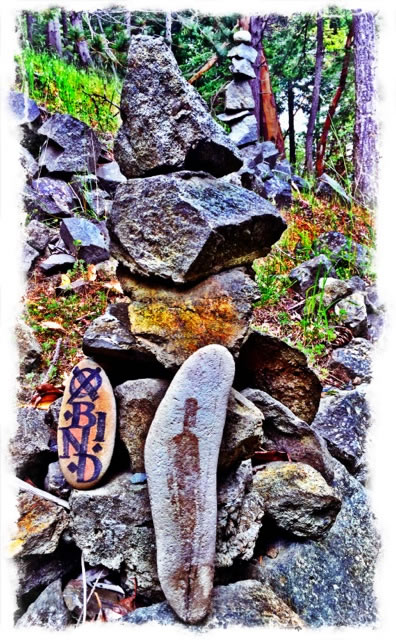 Clay stave wanderer.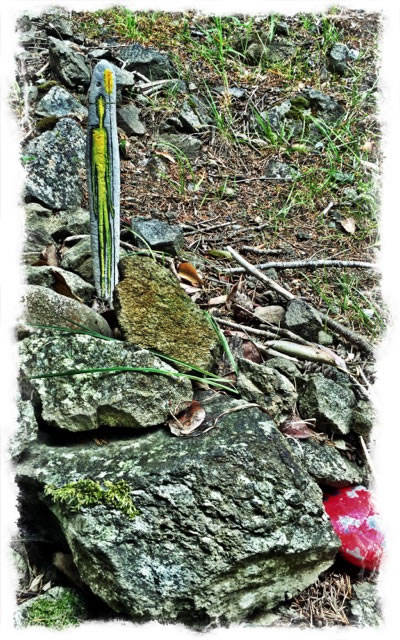 Ply-Driftwood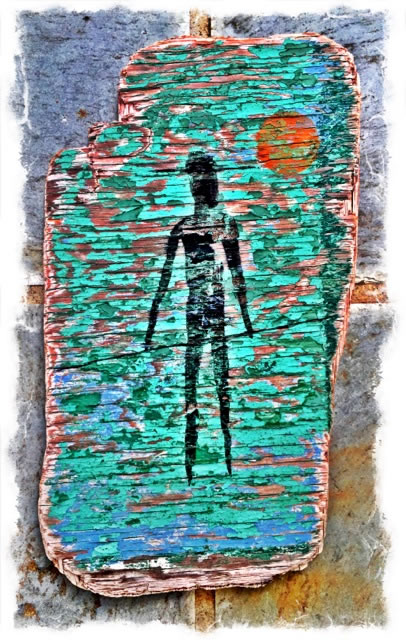 Endgrain Pine.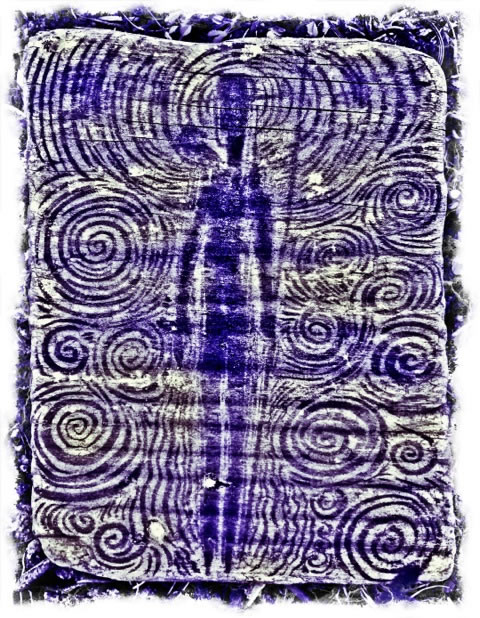 Found timber.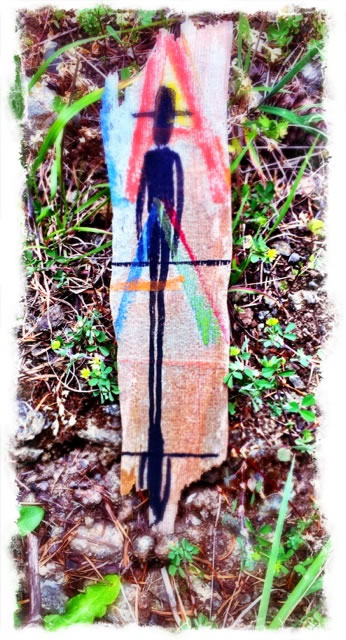 Drawn on scratched black rock,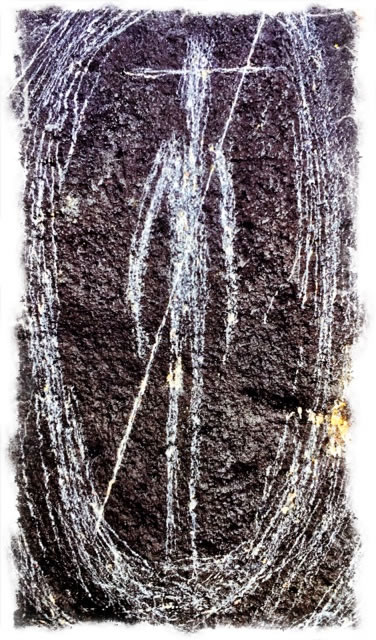 and sawn cedarwood.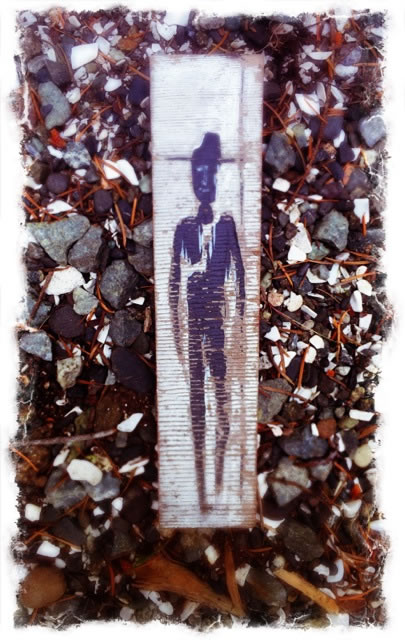 And, to contemplation and memory, I render them as reminders: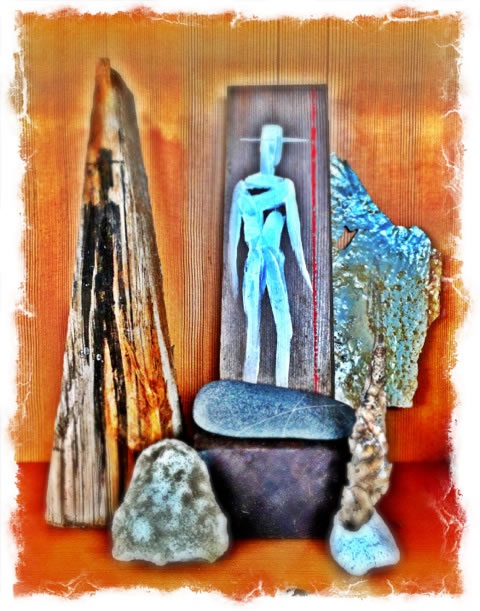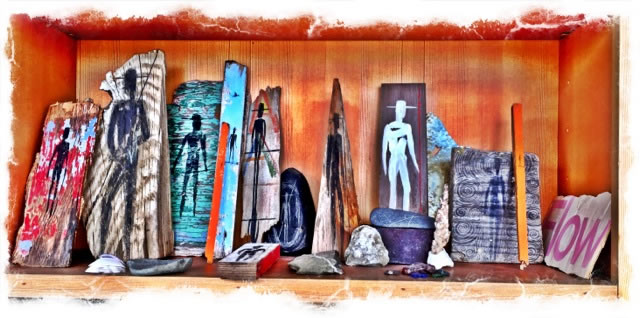 We think of reminders as just that: re-Minders.
They bring you back to paying attention.
And in these—your personal brand iconography, that's the point —
in the journey of your wandering, that's the core apex of action:
pay
attention.
If you're out there, how are you leaning in to listen?
What do you see?
Watching—what can you learn?
Direction?
Pattern?
Way-finding.
As well we all know—not all that wander are lost.
They could be just that—finding.
As brand strategists, your journey in thinking through the values of an enterprise, and the tactics of explication, it's up to you to examine what all of this practice mean in the context of your own creative evolutions. Go forth. Get out there.
TIM | OseanStudios
Crowdweaving innovation > ideation, charrettes + brand events
Girvin BrandQuest® | goo.gl/yAquKQ