Jumeirah, the Dubai-based global hospitality brand, created — with help of restaurant designer Tony Chi | NYC — a new visioning of dining experience at the Essex House. Our role was to define strategy and personality, gather pertinent commentary from Kerry Heffernan, the youthful star of Danny Meyer's Eleven Madison and to build messages and textual positioning platforms and finally — graphic visualizations and environmental design treatments for signing.
The work was extraordinarily accelerated. But in anything, the process always begins with the settlement of strategy. A working brandquest® session, in partnership with the leadership of the Jumeirah hospitality and food and beverage teams, lead to the outcomes of Heffernan | 154 South Gate positioning concepts, as well as a way to define and describe the restaurant dining experiences — explorations which, hitherto, hadn't been fully articulated. These elements were summarized in two books — one for Heffernan's opening review and two, to define and gather up Tony Chi's visualizations and impressions of his view of the proposition of experience.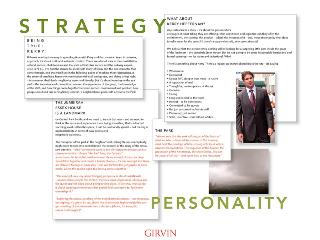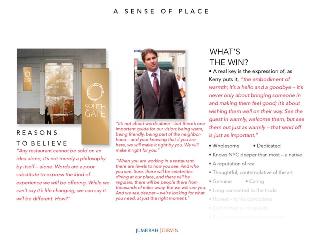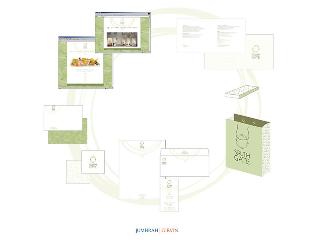 Girvin's work not only was about the visualization of these outcomes, but more so, the character of the story. What story is told in Heffernan's visioning of the experience? And if there is a story, what does it feel like, look like? And what context should be expressed? In the sorting of ideas, how is that organized? That is the space in which our teams work, gathering the content, formalizing and documenting strategic recommendations, and building outcomes in experience.
The restaurant surely achieves the twinkling, scintillant character that Tony was hoping to achieve in the styling of the experience.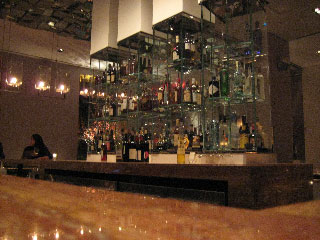 The man: Kerry Heffernan

The Teams in play:

The restaurant in preparation for an opening test: 80 guests, friends and family: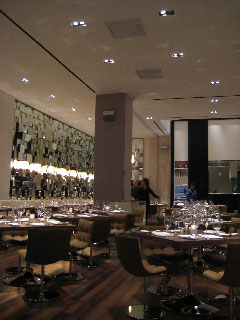 Opening collateral prototypes: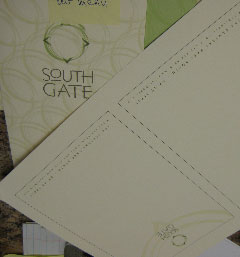 I've not eaten there, yet!
Here's to wishing every happiness and success in their advancements. NYC, the toughest dining market in the world!
tsg | nyc | central park south | The Jumeirah Essex House