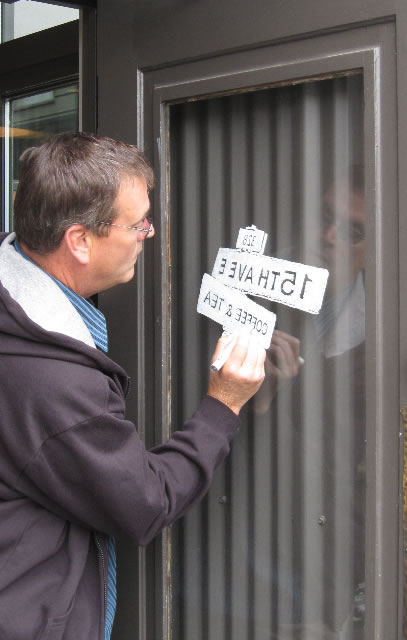 Exploring Retail Conceptions as an Experiment
These days, everything should be an experiment; things are moving too quickly for us not to adopt a laboratory approach to exploration, learning and strategic advancement.

All of us have been to Colette, Paris, examining the idea of creating an environment that is about selling endlessly refreshed products, in incessantly revised mercantile configurations — newly engineered place-making, events and environments — a laboratory. There's another spring, to experiment, that popped into my mind. Thinking about place in space — that one empty space becomes, evolves to, place — not as a strategy, but as an evolution of idea. What about Kiosk, have you been there, exploring the transformational retail concept changing — holistically, resolutely — every month? Stories, here. And their site, here.

What of the concept of using space, remade to place — especially now, given the dearth of renters and users of newly vacant shopfronts, offices and working environments?
Everywhere has been hit by the challenges; but there are emerging circumstances of laboratory-like innovations in exploring the utilization of space, made to place. Julia Werdigier references, "Pop! An Empty Shop Fills With Art". This all came down to a kind of laboratory — a gallery of re-used, empty space, remade into something new; refocusing a vacancy into a vibrancy. In London, Simon Tarrant, a 44-year-old painter approached the owners of a vacant building on a busy street in one of London's most affluent neighborhoods. In June he had turned it into an exhibition space, where two of his semi-abstract landscapes now hang prominently. That's expanded to others — an environment, four floors of high ceilings and big windows, the building — formerly a fashion boutique on Fulham Road in Chelsea — makes an ideal gallery for Mr. Tarrant's art, along with that of 14 of his friends and acquaintances. Best of all — it's free.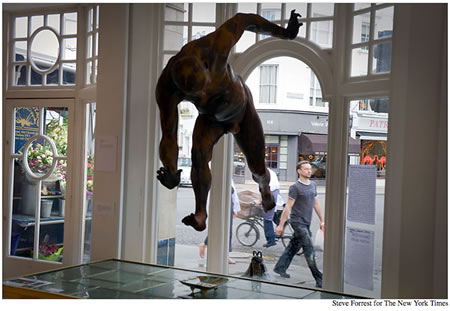 Perceiving the viability of the experience in experimenting with place-making, the British government, worried about the economic, psychological and criminal hazards of retail vacancies, announced a $5 million "revival fund" for local governments in hard-hit areas to transform empty shops into something useful, like showrooms for local artists, and another $800,000 to help artists and arts organizations turn vacant high street shops into artistic spaces. Locally, in the Seattle market, renowned painter, Billy King, a kind of legend of continuous sustaining performance in the Seattle market, moved into a former un-used retail space to bring a new energy to a space — and, for that matter, a neighborhood of diminishing, even malingering retail, just off the promenade of Pike Place Market.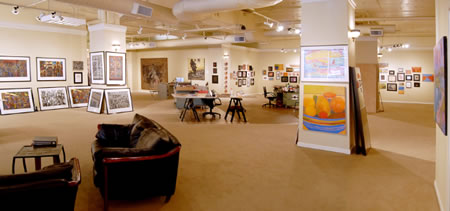 It is time for experiment. And I believe that this is what a new movement might be, to consider local relevance — to communicate with community, in local context, rather than the more global focus — be close, speak to what is within proximity, and less to the idea of the global reach; what's here, now? There are two sides to that equation — one, for the sake of local experiment and product development, even if it's an entire store; and then two, it relates to the idea that store concepts need to be far more flexible, more resilient in responding to change.
Not everyone — in the retail chatter — can be both a massed channel as well as a individual laboratory for exploring experiment, according to architect Dawn Clark, AIA LEED AP. She offers that it might be "risky for them to be exploring an experiment in public, so to speak, it's harder to do something low key, under the radar — anything that they will do will be scrutinized. Historically, their winning — the growth, the success, the product development — since 87 — since they really took off, it's really incredible. It's not a trajectory that is "maintainable", as it is — it's more about the idea of what their next creation they might be; they've created their brand position and the very nature of the concept. They started it — now, is it about fighting off the forces that want to knock you off the platform, or is it more about continually looking for the next vista out there." They made their brand — their marketplace — and they are on the edge of rethinking it. This — among other experiments — is the carefully considered orchestration of Liz Muller, leading the edge of new ideas are driving the next grouping of ideas for retail development.
What she, along with her team — Arthur Rubinfeld and Tim Pfeiffer have created is an experiment that examines what the basic code of the neighborhood — this one being a curious amalgam of small retail, combined with big retail, office buildings and a major healthcare corporate installation on the top of what's called "Capitol Hill", in Seattle. Seattle is really a series of hills. And even downtown Seattle is blanketed over hillocks of various scales. But Capitol Hill is broken into a grouping of sub-neighborhoods. I've written about the earlier Starbucks, and their explorations, from the notion of the return to the heart of the brand, their brand innovation, place-making at University Village or, for that matter, the new store one at 1st & Pike, and the foundational recommendations of our strategic thinking.
The point to my take is really about the idea of experiment — and locality. And that retail is wholly about relationships and community — and for it to thrive, with a soulful alignment and resonance to community — it's got to have a sense of local-ness, of connectedness that will speak to that relational link.
There are remarks about Starbucks stealing the concept from neighbors. Looking, and having been there, I can't say that I'm seeing it. I can think of places that I've been around the world that might use distressed tin roofing for wall treatments, repurposed woods, rebuilt furniture, tinted concrete floors, handwritten signing, wallpapered books. As to the idea that Starbucks teams were there, with note pads, transcribing "observations" – well, don't know. Being an itinerant shooter of retail and restaurants around the world, the oyster is the imagination.
For Starbucks to survive, there has to be an emergence in new strategies — and the conceptual roll-out of such a complexly localized modeling will be a challenge. For example, this location might be ideologically relevant to the hipster neighborhood of Capitol Hill. U.Village, another more conceptually conventional retail — understood. 1st & Pike — comprehensible. But then I wonder about my mid town Starbucks, on 57th, near the Q station; what context there? Or near my office — 25th & 6th — what brand calling there? The idea of localization and sustainable materiality will be interesting to study. The dream is there. I applaud the effort — to Liz's design; her team.
Imagery: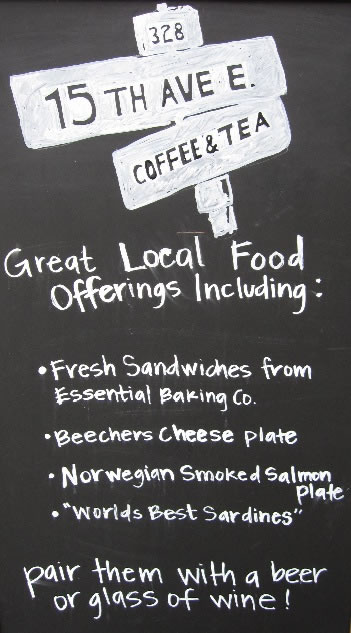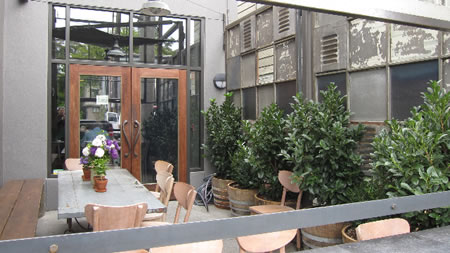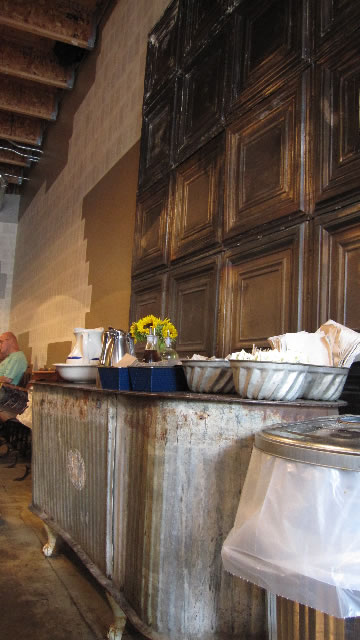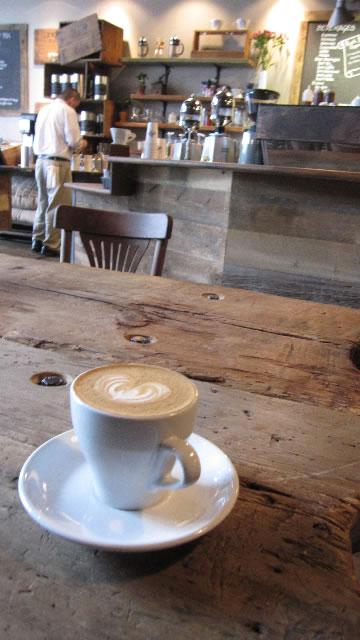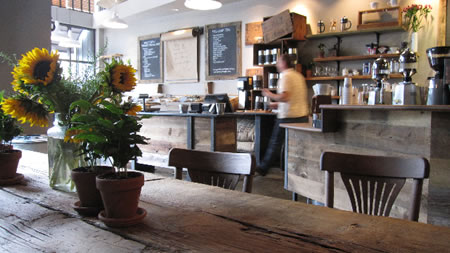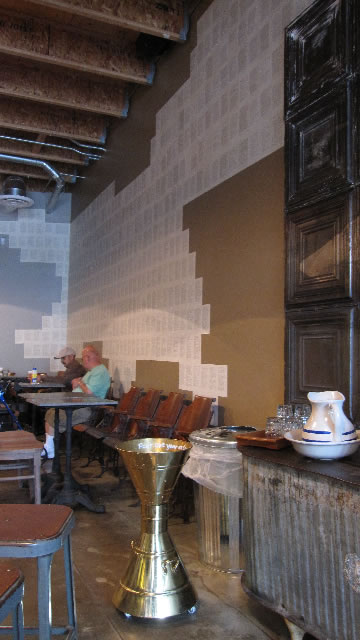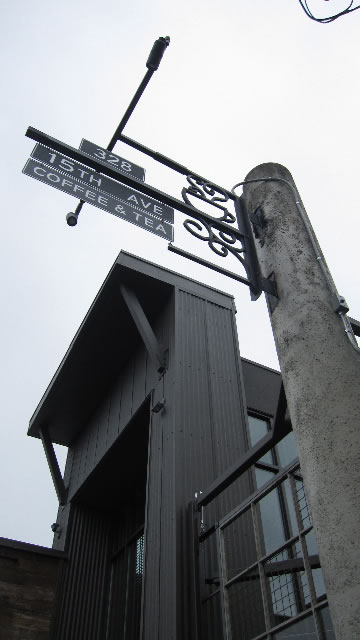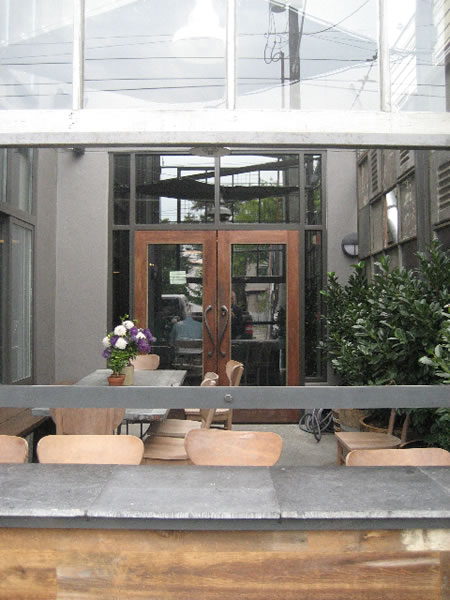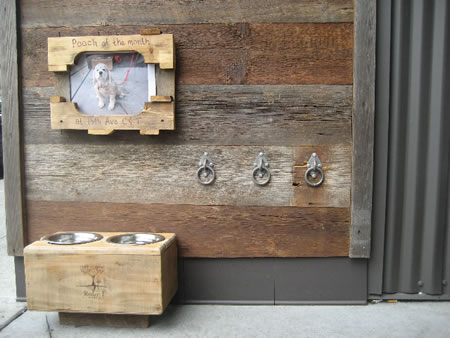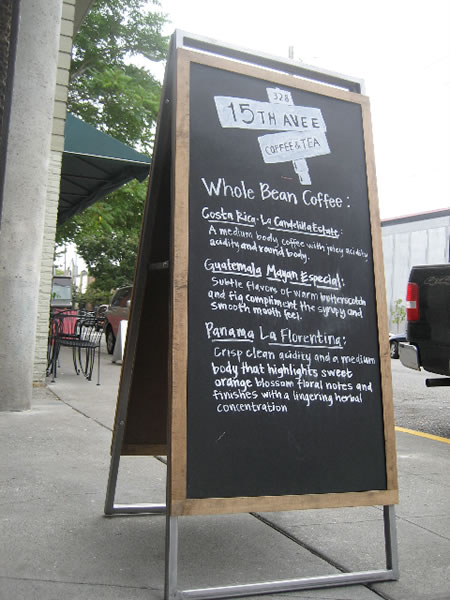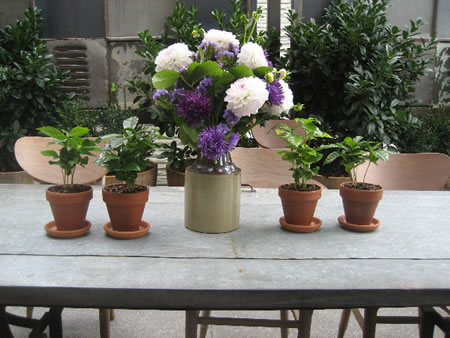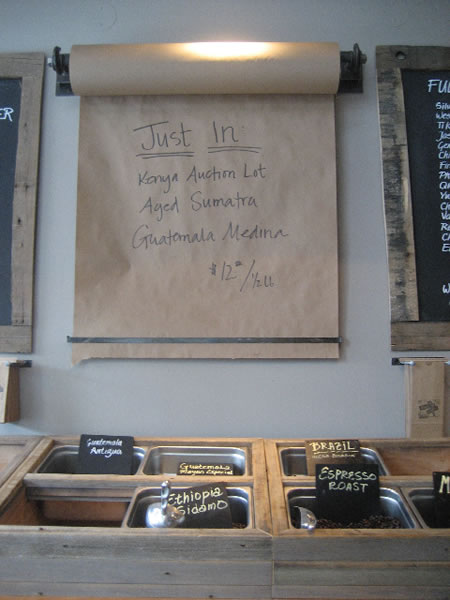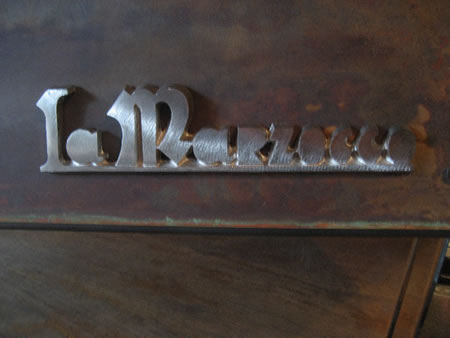 Photography: Tim Girvin | Dawn Clark

TSG
Exploring brandstorming:
BrandQuest®

T h e c o n c e p t o f f i r e b r a n d s:
Brand as fire
profiles:
TED profile: http://www.ted.com/index.php/profiles/view/id/825
Business Profiles: http://bit.ly/MtCTK
Google: http://www.google.com/profiles/timgirvin
LinkedIn: http://www.linkedin.com/in/timgirvin
Flickr: http://www.flickr.com/photos/tgirvin/
Facebook: http://www.facebook.com/people/Tim-Girvin/644114347
Twitter: http://twitter.com/tgirvin