Meeting
M I L L A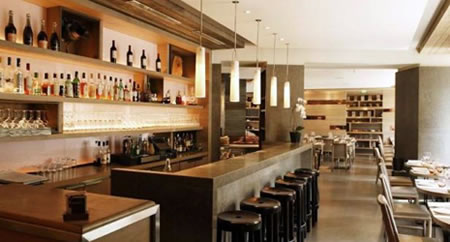 Market Restaurant | Paris
THE STREAM FLOWS — BUT WHICH WAY, THE CURRENT?
I was thinking about the idea of current flow — watching leaves in a river, idling — breeze and river flow moving the leaves along. And in that state, what is their turning — know they, where they go?
That inward cast then suggests the query —
where go, I?
Is there a buffeting of winds and turns, curls and eddies — or is there a raging flow, that simply drives me to one end?
I watch the paths of others, and look at that patterning, the red thread of experience.
When I was working in Paris, I went to a restaurant off Champs-Elysées, to a restaurant that was owned, or created by Europa Corp co-founder Luc Besson. I went to him, introduced myself; and was struck by the woman sitting next to him, who — since her association with Besson, on anything from medieval renderings of the mad passion of Jeanne D' Arc to her alien form of truth seeker in his wildly styled "The Fifth Element" — has been sprung as a warrior princess.
I wrote about this story, and meeting Milla and Luc, earlier.
Stylistically, the power of Milla's presence has been of a she-warrior — but in presence, she's quite delicate, especially compared to the then girth of Besson.
Besson thinks of himself as having a curious child-mind of a director – the sequence of his films suggest it — a journeying explorer.
But EuropaCorp, which became a publicly traded enterprise, found that the most potent drive was action, violence, horror.
Milla was positioned — dramatically — in Luc's directorial visioning, she synced into the Resident Evil proposition, a monstrous, wholly destructive oriented gaming portfolio, originated in Japan by Capcom.
From there, it's continued on the battering, blasting and dead / undead legacy of cinematic storytelling — with Milla consistently at the helm,
the human battle-ax.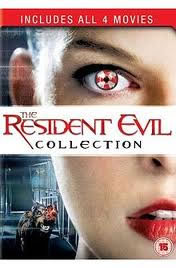 Poor Milla.
Meeting her,
the delicate impression,
elegance and fragility of her vibe,
and her contrasting cinematic presence —
coupled with the contrary psyche of a marauding warriors — out for blood, alive or undead.
What stream is she drifting in — one of her own choosing?
And where, finally, will this flow draw her?
T | GIRVIN PIKE PLACE
G I R V I N | DESIGNING MOVIES
THEATRICAL BRANDING + ENTERTAINMENT
IMAGINATION: AND THE TOOLS TO MAKE IT HAPPEN
http://bit.ly/seAMZf