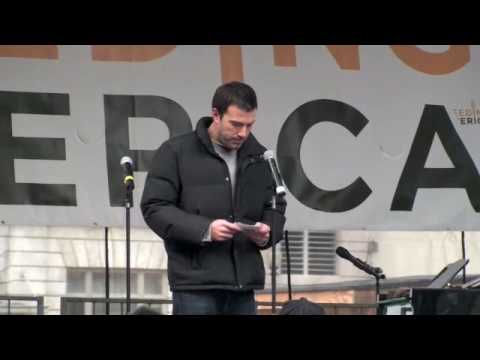 Ben Affleck | Fight Hunger Feed America
Feeding America as the warmest bridge to marketing resonance
Working on the mission of supporting cause marketing for humanitarian brands presumes commitment — it starts with the extraordinary commitment of the founders, the leadership in the center of the idea, who are likely giving almost entirely of their own time and consideration in building their branded story and community offering, but as well, it reaches into the temporal giving of dozens of others — volunteers, the commit to their involvement towards the enlightened visioning of the cause. Finally, reaching out — the story fans a fire that spreads to the community in giving, as well as the more distant, perhaps, recipients.
Girvin's been giving of — contributing advisement — this counsel for some time. In fact, we're always giving of our time and ideals in sharing positioning and design counsel in brand development for not-for-profit, humanitarian-based organizations, stories and causes. New relationships emerge with frequency – and to each, it's a matter of understanding the leadership, exploring the nature of the heart of the proposition — what is the proposal, the offering, the return. What is given, what is given back? This is the opening — seeing your impact: starting the story, building on the relationship, empowering the contributor. Spread the word.
That might be on the front of scientific alignment, in exploring new ways in which scientific development can support human healing change and understanding, like our work for Duke Institute for Genome Sciences & Policy. Or Northwest humanitarian branding initiatives in our strategic identity, naming and message development for Seattle BioMed or the Institute for Systems Biology. These are all scientific research entities directly linked to the power of the human connection — and the human condition — in newly "healing" and "re-building" brands, stories, evocations to community worldwide. Giving is good.
Sometimes, interestingly enough, the idea of giving — and giving back — can have side bar benefits — love, in brand messaging — is shareable. A brand like World Vision, which Girvin has built strategy for, can have its website links up on other events and positioning that create alignments — from one bridge to another; Unicef, another client in a powerful alignment in China, can cross-web storytelling, messaging and briefs that link brand, story, positioning and fund-raising –jumping from one relational coupling — to another. A Unicef bridge links one, to another, to another — contributions are linked between brand and not-for-profits. Care | P&G; Unicef | Bloomingdale's. Or, in another case, McDonald's, Kraft, Walmart, PepsiCo, General Mills and United Airlines all aligned with Feeding America.
There's a story here — thinking about giving, and giving back — aligning giving and business development. Like Feeding America and Macy's – two award winners, the Golden Halo, 2010.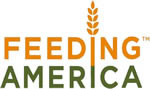 That idea of alignment — bridging giving and strategic positioning of linked messaging and presumptions of the "cause" can be a potent captivator — across the aisles of consumer awareness. The link is engagement (and brand love + human love) — building a sense of engaged attention isn't something that happens overnight — the tactics of integration (and innovation) have to be consistent and ever changing. Edelman's Carol Cone said that any group will have to keep building unique, integrated campaigns with marketers that also get consumers involved, "so there's deep engagement on all sides. That's what Susan G. Komen did," she noted. "So it's creating community both internally with your colleagues and externally with your stakeholders, and they're working on it."
That's holistic community — on the inside and the outside — teams + community are linked together; they're holding hands in an ideal.
Sometimes the issue to examine attention — who's paying attention to a cause positioning will really be about the resonance of the cause itself — and what is the story that links to the audience. Name strategy and positioning can help. Name can increase relevance. Naming shifts, when appropriately studied to the community, can tune and turn the community to a renewed sense of connection.
A good added segue on this story would be Feeding America — and their shift from Second Harvest (2009) to this new naming solution, founded on high level strategic shifts engineered by two women. According to an excellent briefing by AdAge, "Second Harvest wasn't the go-to charity in 2006, when the organization hired Delta Airlines veteran Vicki Escarra as CEO. Ms. Escarra was only vaguely familiar with the program when she came to interview. When she realized the scope of its work, she decided that it was time to start from scratch: rethink priorities, objectives, distribution and maybe even the name. She brought in Wendy MacGregor, a Chicago-agency veteran who had worked at both Leo Burnett and Starcom and was also a VP-marketing at Hyatt." Starting from scratch — that alone is a gutsy positioning for an opener — and stark invention when it comes to believe in "marketing" inside of the challenges of simply feeding people? In the long run, reaching more people will support feeding more people.
Growth was progressive, Second Harvest had risen to national prominence through a sequence of grassroots efforts. As the group moved into a new era, Ms. MacGregor said, the question was, "If we invest in marketing, what's the opportunity to advance the mission?"
Real stories, told.
According to Emily Bryson York, the leadership team, MacGregor and Escarra, soon "began marketing, consumer-engagement and segmentation studies and the process of educating the organization's board about the possibilities associated with name and logo changes. The group called in some big guns: Boston Consulting Group for its brand positioning, Prophet for its segmentation study and Interbrand for the brand identity."
The concept of newly naming, repositioning couldn't be at a better time for many organizations — indeed, it's been our experience that more groups are examining their positioning now — it's a tough time for many, and the idea of resonance is more clearly in need — for survival now — than perhaps ever before.
Feeding America's reinvention has energized transformation at the perfect time: when purpose-driven marketers are looking for partners amidst the crushing blows of the deepest recession in a generation that has pushed more Americans past the poverty line.
In some earlier explorations, I'd noted the concept of the red thread, a phrase that popped into my vocabulary as a premise of branding integration. It might be a linear alignment that relates to the notion of connected ideas and ideals — and in this manner, the concept of bridging commitments, across one channel of brand warmth and messaging, then to another can be a way to freshly engage multiple audiences.
Give love.
Because that's what it's all about: love, it is.
tsg
….
It's all about love | creating community in brand development: https://www.girvin.com/blog/?p=3717
the reels: http://www.youtube.com/user/GIRVIN888
girvin blogs:
http://blog.girvin.com/
https://tim.girvin.com/index.php
girvin profiles and communities:
TED: http://www.ted.com/index.php/profiles/view/id/825
Behance: http://www.behance.net/GIRVIN-Branding
Flickr: http://www.flickr.com/photos/tgirvin/
Google: http://www.google.com/profiles/timgirvin
LinkedIn: http://www.linkedin.com/in/timgirvin
Facebook: http://www.facebook.com/people/Tim-Girvin/644114347
Facebook Page: http://www.facebook.com/pages/Seattle-WA/GIRVIN/91069489624
Twitter: http://twitter.com/tgirvin