Isn't art work?
There's an interesting proposition that art, aligned with leisure, is something relaxing and "easy."
I might offer that the making of art, the impassioned creativity, is never something easy. But instead, with the exception of those in the throes of perpetual flow thinking and making art is hard work. And most of those that are engaged in the meaningful engagement of art-making, are caught up in the labors of producing art — in whatever tier of measurement and meaning you might level out your impressions of experience — see it as a soulfully deep practice that is frighteningly stressful and challenging. For as you make, more comes forth, and you need to get from that place, to a new place of understanding.
Understanding is commitment — it's really —
to its origin as a word, and a work —
"inner standing."
To "understand" you have to stand in it.
To know it, you'll be it.
What does that mean in the context of design?
Design is intensely personal, as a journey —
the deepening craft of design
is a commitment to thought, study, strategy, inspiration, leadership and
the signature of being.
While there is a notion that designing is an inherently thinking strategy, I'd counter-offer designing is an entirely emotional exploration. And emotion — the movement of how we proceed through our lives —governs how we listen, study, embrace and create solutions that create a kind of fluency from ideation to deployment.
Design and inspiration — the sign and the breath of spiritus,
carry us away to new ideas and directions.

That
is
journey.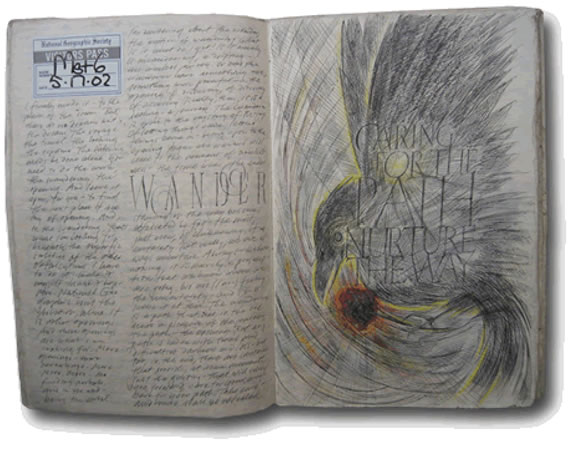 TIM | GIRVIN SOUTHWEST QUEEN ANNE STUDIOS
…..
G I R V I N | N E W WOWNESS
INNOVATION WORKSHOPS
CREATING STRATEGIES, PRODUCTS,
IDEAS FOR CHANGE.
http://bit.ly/vfzyEU