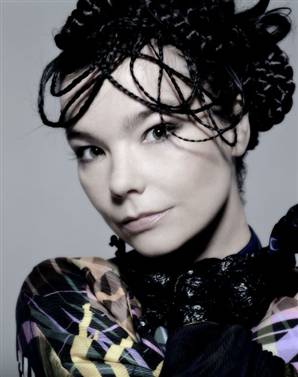 Björk, the venture capital of the imagination.
"I will not be able to live with my own conscience when my grandchildren drive around Iceland and it's just full of factories and smelters."
-Björk
My first connection with Björk was through the Wachowski brothers, working with them on The Matrix. In making our way through that work on the early stage identity development, they referenced her and I explored more. Björk is a very special person. In a way, given some of the explorations on the Human Brand, she fits right in. That concept is about fire, brand fire: consistent, impassioned delivery of a premise in enterprise that is reflectively equated. Brands are made by humans, for humans. Björk is there, humanly natured, inflamed, passionately ignited about her work.
"What probably confuses people is they know a lot about me, but it quite pleases me that there's more they don't know."
-Björk
Backgrounder
Björk — the Icelandic signer famous for her eclectically improvised, collected and contemplative music explorations, provocative music videos and wild (and extraordinary) sense of fashion (the Björk swan dress — above — at the 2001 Oscars) — is adding "venture capitalist" to her résumé as the namesake for a new, women-based fund in Iceland.
"It's incredible how nature sets females up to take care of people, and yet it is tricky for them to take care of themselves."
-Björk
Audur Capital, a venture capital firm in Reykjavik, Iceland, has started its second fund, named Björk, with 100 million Icelandic kronur (about $816,300) from Björk and the firm. They are in the midst of raising more money, with the goal of closing the fund in March. The Björk fund will invest in early-stage businesses concentrating on green technology, focused on helping to vitalize a recovery of Iceland's economy, which was devastated by a financial crisis this fall. "Björk invests in companies that create value through the uniqueness of Iceland's nature and culture," according to Audur's Web site description. "The fund will invest in sustainable businesses that create value through leveraging Iceland's unique resources, spectacular nature, vibrant culture and green energy," the site said.
Björk has long sung about politics, feminism and environmentalism; and her iconoclastic idealism has stirred controversy by dedicating the song "Declare Independence" to the people of Greenland and the Faroe Islands, Kosovo and Tibet. Increasingly, she has used her music — and her investing capital — to address climate change and Iceland's economic crisis. Her new song, "Nattura," on iTunes on the end of October, is a call to action to the government, businesses and citizens of Iceland to use the country's natural resources responsibly — using the song's proceeds to support green businesses in Iceland.
"Nature is our chapel."
-Björk
Audur closed its first fund, Audur I, in March 2008. Unlike the Björk fund, the $42 million fund invests on the presumption of operational three- to five-year-old companies that are profitable, in need of additional capital to grow. Audur focuses on companies run by women or whose main customers are women.
Founded by Halla Tómasdóttir, former managing director of the Iceland Chamber of Commerce, and Kristin Petursdottir, former deputy chief executive of the London investment bank Kaupthing Singer & Friedlander. They wanted to start a business with more than just economic profit as a goal, and say that they offer their portfolio companies not just financial and knowledge capital, but also "emotional capital."
The newest investor in the firm, Björk, "has become a spokeswoman for innovation, creative thinking and increased diversity in the Icelandic economy," they said on their site. Here are some added references, from Audur:
BJÖRK is a venture fund looking for investment opportunities in small and early stage businesses — intended for investors seeking investment opportunities in new venture creation and the business development of small companies with the objective of catalyzing the recovery of the Icelandic economy. BJÖRK is established jointly by Audur Capital and the world renowned musician Björk, who has become a spokeswoman for innovation, creative thinking and increased diversity in the Icelandic economy. BJÖRK-venture fund will be run by Audur Capital who has put down the initial investment of 100 million ISK. BJÖRK is currently seeking investors to participate in the fund. We plan to close investments by March 2009. Interested investors can contact Halla Tomasdottir, executive chairman of Audur Capital through halla@audur.is. Investment opportunities that suit BJÖRK's investment strategy will not be considered until the fund has been closed. If you have an interesting investment opportunity for BJÖRK you can send us a short description of the company which will be taken into consideration once the fund's financing is complete.
Notes on BJÖRK's investment strategy
BJÖRK invests in companies that create value through the uniqueness of Iceland's nature and culture. Companies must be sustainable, both in terms of financial returns as well as being socially and environmentally responsible. BJÖRK is particularly interested in companies that exploit our well educated human capital and vibrant culture, new knowledge, new technology or a new approach to business.
An approach to investment criteria
The fund seeks investments in business opportunities that meet at least three of the following requirements:
* Clear differentiation of business opportunity.
* Access to a growing market.
* Scalability.
* Proof of product or proof of sale.
* New technology or new approach.
* Ability to gain a competitive advantage through unique positioning.
An approach to human character investment
We believe in investing in people who have:
* A clear vision.
* A well developed business model.
* Experience in the relevant sector.
* Passion and drive to make things work.
* Good communication skills.
* A long term perspective, a win-win approach and are risk aware.
with a story behind it…"
-Björk
What I'm compelled by, in this exploration, and what Audur exemplifies, is a unity of connection between the human story, the management of the brand — and the human origination of that principle, that spiritual value, that is explicated in the expression of the firm — true brands.
And that's not only to the experience of the person(s) on the inside, but to the outside, as well. That speaks to Halla Tómasdóttir — the legacy of her foundation, as well as the implications of her strategy in bringing in the spiritual presence of Björk.
• Cult & Culture: intimate the very hardwiring of the human brand genetics.
• Story: creating the sensations of captivation of community.
• Premise: establishing the foundation of the brand — what drives it.
• Promise: expresses the definition of the emotional gift.
• Reflection: is the inbound / outbound connection that links between the person and the brand — coming one back, going back another.
As she says, "there is no map to human behavior".
It's simple — to her measure, her actions concretized in contribution:
"All is full of love."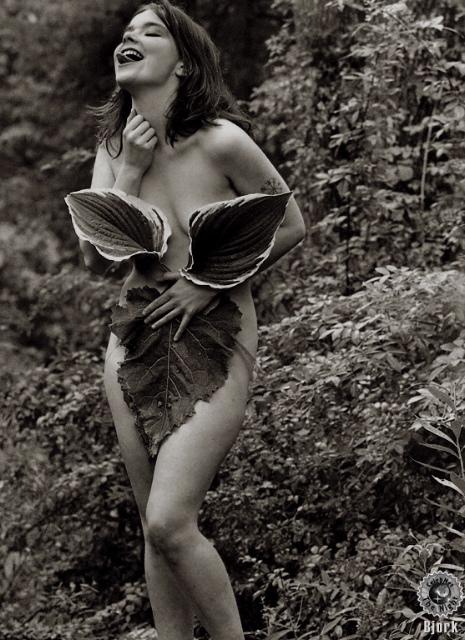 "I sometimes fall into the trap of doing what I think I should be doing rather than what I want to be doing."
-Björk
tsg | pike place market