BRAND EMOTIONALISM V | SOUL BRANDS: The Quest For Heart And Holistic Experience
In the deepest heart of brands: what lies within? Part V
Brand and soul, some offer a key question: "what the..?"
Finding the soul of the brand is something that many might immediately chafe against, or laugh out loud—the sheer presumption: brand=soul.
"Ridiculous!"
But we're finding that this is increasingly the place in which GIRVIN works, as well as the special exploration that we consider, in working with leadership around the world. It's a reach into the interior of the holistically heart-full brand experience—what's within and what is expressed without.
And a question that leadership might query:
"Really, after visioning and the promise of our mission, our propositions of value, character and attitude, intention and community — message and visualizations — what really is
the soul of our brand?"


Passionate brands have soul power because of the people that made them come alive.
That comes down to the core—who created the brand, and why did they?
What was the dream? What was the gift worth giving?
Wherein, the fascination—that committed a lifetime to the work of building?
The fundamental positioning relates to another accepted alliance — and if you're there, then the alignment is easier to grasp. Brands = humans = humans = brands. Speaking of battered phrasing, the bashing (and abasement) of
this is a principle that Girvin has been exploring for decades: in leadership, what is the fundamental driver of the brand?
Where's the fire? And who started it? And if there's a story to be told in the fire,
around the gathering to the warming light of fire,
it tells:
what?
Brand storytelling isn't just history, it's more to the holism of how a person experiences a brand as a sequencing of contact points, the journey from a website, to print catalog, to place, made in and for brand.
What shines?
A person has a dream, a visioning—it's a catalytic moment—
and it can spark a lifetime of effort, building out the legacy of the brand.
When asked about the idea of aligning a person to brand—person being linked to the notion of soul — what is the immediate character called to mind? Steve Jobs & Co., for one. And our exploration of that connection, Mr. Jobs and Apple, is lengthy—we have history, working together: the spirit of the founding leadership and the connection to the heart and soul of Apple brand is complex, profound and long studied.
There are two sides to the equation—one: if a brand is connected to a human, then what happens if there is change? And two: does a brand really sustain itself in visioning over time, if there's a person connected to it, couldn't a brand really be about a dream alone, with no human attached?
We'd answer that in two ways, as well. For the first, any brand needs to be built on a vision of need and want, the need asked and the emotionality of the want—it's founded on the presence of an offering that is created in the sense of desire being fulfilled, and two, that need is reflective: it is driven by a passion to create something that can be shared—the promise, the mission—both in the founding leadership creation of that offering as well as the aligned sharing of that experience — from leader to shared relationship. It will be about what is given and what is given back—reflectively.
A story is told, it is related, and
it is held, shared and one story—becomes another.
To the idea of a brand being about a dream alone—surely this is a proposition, but really where does the dream begin? Working with organizations, there has to be a starting point — and that might be found in something that is 100s of years old, or some fresh innovation that has only emerged in the past week. Change is surely immanent, it's a consistent variable — to the swaying masses of trend in transition — everything is shifting, incessantly. And so too must the evolution of the story — the soul remains the same — but the sheathing with which it is folded evolves over time. So too, the nature of the brand story — surely, the drive for crazy passion is characteristic of the legacy of Steve Jobs in the product development and brand strategies of Apple; they're intertwined, but in the telling of the positioning of Apple—from 1984 to then—has transitioned to evolve with the nature of the worldly marketplace.
Resonance, in play—the vibe, and new songs enchant the brand participant.
The evincement of soul lies in that sense of "resounding"—the resonance that lies in the intuition sensing of one's rightness or relationship to another. "I get it." I can feel it—"my reaction is that I can relate, connect, feel good about my ability to embrace, heart-fully, the context of the sharing. That embracement leads to other forms of sharing—socially networked or otherwise—that suggest the alignment of warmth in connection that feeds soul on soul.
In being in a brand development meeting recently, a woman participant said, "I like Apple, but I don't have one—and I don't think that I ever will, but I just like it—it feels right, it's like it somehow makes me feel young again." What we might intone is that this alignment to the principality of the emotional character of that brand space, and her personal environment, is the vibe of something that is akin to soul-fullness. It's not about the idea alone, it's something more. Vibe is deeper. And to our thinking, in a way, this is the way that soul relatedness works,
it's not just the surface, or the service,
it's deeper.
How can brands have soul?
By offering more than the mere superficiality of short term commoditization of sold content. One might presume that brands that have soul would be warmer, deeper intentioned, hopeful, optimistic, committed to humanity, geared to a higher purpose—it isn't alone about meeting the stock price valuations of other forms of measure, it's doing more for people.
The notion of soul branding might be found in these groupings of—for example, beauty and personal care—references:
Nature alignments: Aveda, Origins, Natura Brazil
Humane alignments: The Body Shop (Beauty without cruelty)
Equality of access: Avon (The company for women)
Integrity of intention: Kiehl's (Authentic legacy)
Self Esteem: Dove (Real Beauty)
Why might these be defined as relevant, to the notion of soul intentionality? Because they are telling more of a humanistic story that aligned with the principles of a higher truth: it's not just about the product, it's the soul that lies within that has created that positioning—built by a visionary—or a team of visionaries.
The dreamer is the whole dream.

Natura, for example, is a beauty care, tiered selling organization in Brazil, with an entire vocabulary of campaign themes that relate to their creation of products and the positioning of them in the marketplace as accessible to the seller, as well as to the audience of their embrace. Natura focuses on an image of eco-friendliness, sustainability and carbon neutrality, using natural products exclusively and extensive social support.

Dove's self esteem strategy is not only about the concept of developing enriched mutually beneficent relationships with community, but about building a new concept of beauty that's not based on more superficial and unrealistic aspirations.

Key points to concepts of integrated soul full brands:
• Authenticity of story—true stories are openly shared and explored; one story becomes another—and brand stories are synced to the psyche of the consumer.
• Clear definition of ideals—if the story of the brand is about a higher purpose of offering and using that as a foundation for brand development, it's a more embraceable place for both the company to have principles that are "held dear," as well as the customer relationships to embrace.
• A certain sense of place—soul full brands are intentionally warmer and more accessible; they create a place that allows a person to come closer to proximity in relationship to the brand — if that happens, then the ability to build community is higher. Sponsorship, alliances and cause-related humanitarian marketing allows for a greater sense of outside in, inside out connection — they know the brand because of the relationship, but they can link to the brand on other tiers of community as well.
• Transparency—the bridge between those in the center, and the surveilling realm of the employee and customer should be perceived as happily transparent and open; without that, it's just another fortress and hardly a proposition of soul worthiness.
The crystal connection between the human and the brand is something that should be understood at any level of connection — it works from the center of the ring to the rippling outwards; you're either resonant or silent in the heart of your brand relationships.
Other soul brands? Market resonance, history and authenticity in the present and the past, a continuing evolution, yet holding to principles and a fundamental humanistic character of warmth.

Aman Resorts | integrations of place and experience.
Trader Joe's | tiny "super" markets with hand-wrought messages, presence and personalized product development.

Method | clean, clear, modern, quiet products—and friendly—sustainable strategized stuff for every home, every body.

Le Pain Quotidien | simple, accessible, authentically french, yet imbued with a rural informality.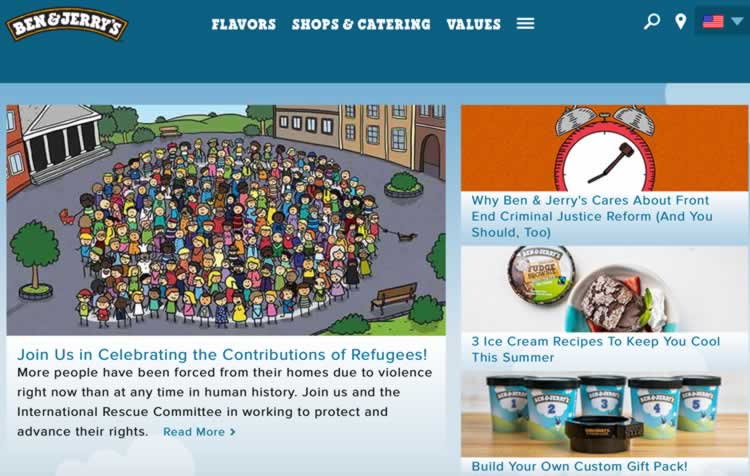 Ben & Jerry's | honest, spectacularly indulgent and true to the founding vision—politically activated and committed, even after their acquisition by another behemoth.

Guinness | international, simple, recognized with a genuine color and taste that's lasted for hundreds of years.

Clif Bar | natural and strikingly simple, brand story with authenticity — and a product line dedicated to women (and created by one.)

Harley Davidson | where's the soul—from 1903 till now: a branded sound: recovery, truth, striking heritage and a familial legacy that continues as an ever-present ignition—from the factory floor to the road-roving enthusiast.
Life is short.
Soul brands don't have to be expensive,
they simply must
have heart.
Tim Girvin | Old Queen Anne Hill
….
Other explorations:
Zen Mind and branding