Sometimes there's a sense that we look at a brand one way, and there's a potential for it to be tipped another way; and that can be a good thing. We need to be ready for that, mind full of tipping spaces that will transcend or evolve expression to a market. But I suppose that tipping can be a bad thing too, if the tipping is something that isn't about a positive new take on what a brand does, or offers.
—-
Did you happen to see this reference for Capezio?
The New Yorker | 3.26.2007 | pg. 44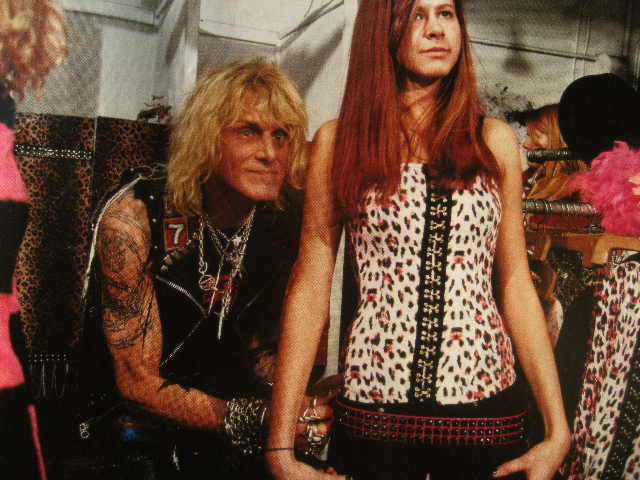 Our Local Correspondents | Alec Wilkinson
Anything Pink Rocks
A job in punk heaven
"Not long ago, a woman from Brooklyn named Shavonne wanted a catsuit to wear to a costume party. She went to Trash and Vaudville, a clothing store in the East Village and spoke to Jimmy Webb, a salesman. "I don't have catsuits," Webb told her. 'No one's the same across the shoulders and chest,' he said, tracing the wings of her collarbone with his finger. 'Catsuits have to fit perfectly, and they're expensive.' Webb is also the store's buyer…
Shavonne was disappointed. "Here's what you do," Webb told her. 'You go to Capezio, on Broadway, and buy a Unitard'…"
There's more, but you get the point.
Here's an interesting cross "leverage" in the notion of what Capezio stands for. And of course, there's something there to the concept of how we should be thinking about Capezio; it's more to the spirit of dance, creativity and serving that to whatever level might be required — or offered — and understanding that.
In a way, I believe that finding a new brand insight, offered through a vehicle of this scale, is worth taking notice. For me, it says:
Capezio is a cool place for cool things.
It's visible as a retail experience in a power lane – Broadway (and yes, we know dancers know that, but what about everyone else?)
Capezio is about the art of changing your Self — you can be something else, something that you want to be and dream about (and you don't have to be a dancer alone).
Just a reference. Gotta listen to what you hear. Here…
In the (NY)city now, see you when I do.