Brand, story, patterning in placemaking
design strategies in hospitality and destinations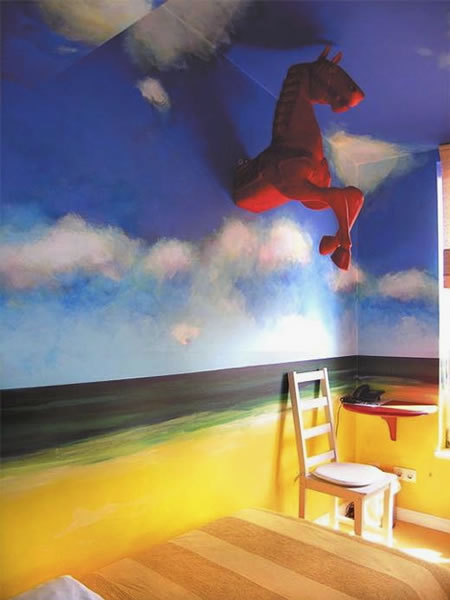 IF THERE'S A STORY TO BE TOLD,
COULD THAT STORY BE A PAINTING?
THE GRAPHICAL PAINTING OF EMOTION, PATTERNING IN PLACE —
designing the destiny of destinations.
What is destination other than the solidification of destiny, of dream — the clarification of journey and the fate of path-making. We've been writing about the idea of a patterning in place-making for years; that is a strategy — and a tactical maneuver to the character of bringing of sensation — touching connectivity and perception, or "art" into a place. That could be a core graphical principle, or symbology that could be meaningfully evinced in visitors touch to aspects and attributes of the experience sequence, the brand journey, procession of process or pathway to storytelling.
An application to storytelling, hospitality and
patterning touch is here:
ART HOTEL
What:
Arte Luise Kunsthotel
Where:
Luisenstraße 19, 10117 Berlin, Germany
Cost:
A single room with a shower down the hall is just $55.
Highlights:
Markus Linnenbrink drip painting lobby (and room) gives you a 360-experience that's way better than just gazing at a single painting.
Design draw:
Every room is created by a different artist, with unique themes.
Book it:
Arte Luise Kunsthotel reservations or email reservations@wanderlusthotel.com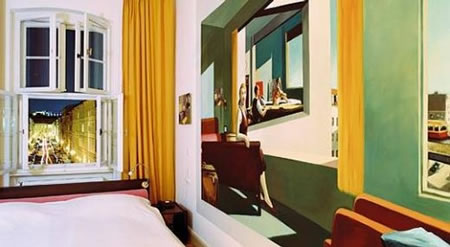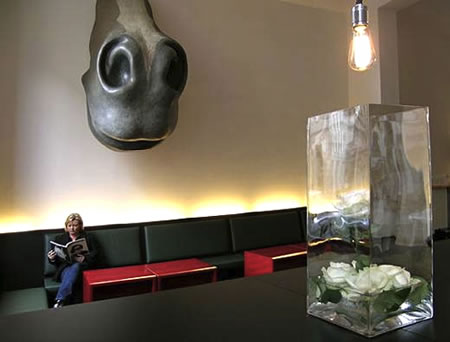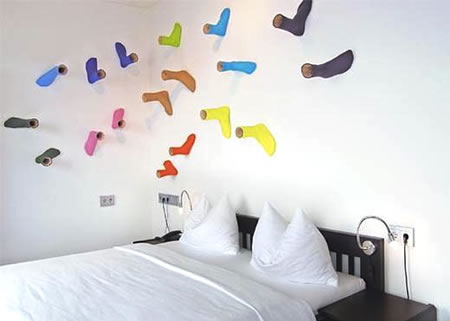 Explore another hotel —
artist "directed" — Julian Schnabel,
our blog notations —
The Gramercy Park


TIM
…..
THE GRACE OF HOSPITALITY,
AND THE
STRATEGY OF IMAGINATION +
EXPERIENCE = PLACE
DESIGNING ENVIRONMENTS:
PLACES | RETAIL | RESTAURANTS
http://bit.ly/i7b7EN