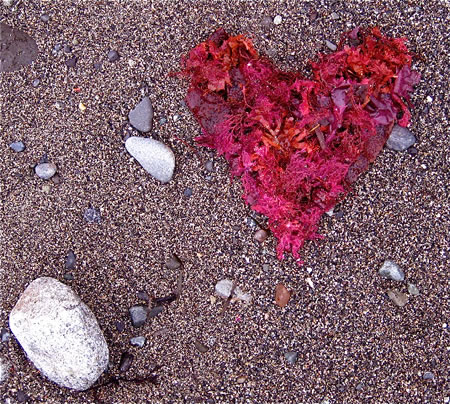 Go back to the brand | The 60s and finding brand patterning, resonance, reminiscence.
Recently, I've been going back. I've gone back to wearing clothing that ranges back decades for me, yet is still inherently simple and classic: open 100% cotton shirts; these are long-sleeved, densely woven Egyptian "extra long staple" fabric. And the reason for that is twofold. One, the feeling, two, the sense of looseness that's reminiscent of another time. A time that has a certain rightness for me — it's out of trend, yet it's right in trend. The 60s. Back then — I wore cool old tweed coats, selected and purchased from Goodwill, baggy corduroy pants, sagging bleached jeans, heavy oxford shirts, rugby cottons, Sperry Top-Siders, old weather-beaten penny loafers (with pennies). That was my look — loose, open collared, sensuous — to my interpretation. Slightly disheveled — a little "undressed". Now, the idea of a jacket, jeans, an open loose cotton Egyptian oxford cloth, button down, old loafers feels pretty perfect. And it's coming back — not just for me, but for many. There are others that study and believe in this kind of resurgent tidal revelation, finding something old, anew. The 60s, that's old — that's nearly 50 years back.
But, as to much of my writing and exploration, it's about a notion of discovery: a returning, recurring patterning. Finding that repeating, even psychic murmuring, that is about the work that we do — that lies at the threshold of humanity. Waves resurge, tides return. There are threads, of course, in each of us, that ring true to notes that call backwards in time to the tune of resonation. Resonant — the re-sounding of connectivity. And in way, everything that I do, and everything that Girvin does, is about finding those resonant, recalling notes — finding the legend and bringing it to life again.
What I'm noticing, during these challenging times, is that there's a lot of returning — as well as a cross-cultural fascination with "American 60s". People from my demography — and age — as well as others (people decades younger than I), are returning in "recollective", to other times. Brand recollective, I might call it — to the conception of human brands and to the valuation of those elements that are associated with it. And the 60s are part of that. Standing in Starbucks, the other morning, then heading back to the office, the Beatles are everywhere — topping the charts again — playing, packaged (just like in the old days); games, music, LPs, everything; surely there are plenty of other components that reference that return, but they're all signaling the patterning of return, a psychic returning to something that was a "holding" in the past. What's the holding now, in times of increasing uncertainty? Another time, a past, a refuge.
To reminisce ties to the word of mind fullness — the ancient seed sound for "mens" or mind. It's a regathering of mind — and memory; and that's where brand in storied construct lives; it's all about relationship and gathered mentality in connection. It really can't be invented, it's got to be progressive. And in a way, that's what that return is all about, going back. Back to the heart.
That's all coming back, and I've been writing about it, and Girvin's been exploring it. What's the story that's 10 minutes old, one day, a week, months in development, a year, 10 years, 100 years, 500 years. We've worked with the authentic brand return, the recollection, for them all.
There are renewed touches, coming to mind, that relate. For one — the 60s re-mind-ing. What about the recirculation of 60s design hipness with the Japanese, bringing it back in their own interpretation? America, the 60s, classic clean-cut hip. Here..story, brand adaption, here. Speaking of authentic returns, in storytelling, there's Ralph, the master of brand storytelling and fashion holism in branding — we've explored that. The steady brands — yes, 40 years ago, and yes 80 years ago — we've explored them too: Pendleton, RedWing, Filson, Woolrich, Carhartt — American authentic brands: an overview here.
There are brands in play, now, that reach precisely to this sense of place in re-collection. This is about Engineered Garments, made in NYC. There's a story there — that links to the Japanese founder of the brand, Daiki Suzuki. And it's all about love — brand love, cultural, if not cultish — and it is about a return.
That Japanese love of American classics — and the acquisition of it — can be found here as well. J.Press – classical American, Oxford style — but it's Japanese.
100 year old New Haven, "Yaley", Princeton brand.
And the Japanese is here: Onward Kashiyama.
Brooks Brothers, still American, the heart of prep – but it's less about the appellation and more about the point. What's the story, who loves it, who's buying it? Curiously, the last number of blogs that I've written, before this one — all about this sense of return. Camaro and classic industrial design with a 60s soul, the most recent.
And, the continuation of this exploration came with two mnemonics — one, Merc. This sparked for me, as a story, a blog, with this: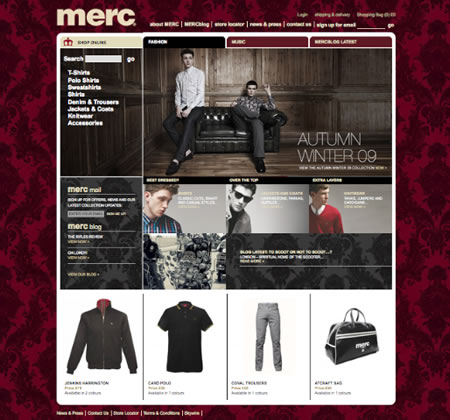 Cool stuff to the returns to Merc. But two, the nature of returns, legend and detail, there's Nigel Cabourn.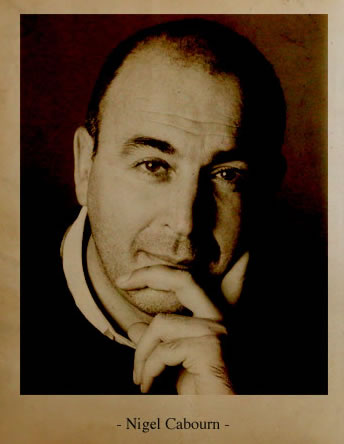 (All imagery from www.cabourn.com)
His premise is less about the concept of a returning recollection, but rather to discerning the value of the past, and "re-living" it. His promise is about love — the place, the environment, the spherical world of one realm of brand — a focused approach only on outergear, but the proposition is returning to, cherishing the past and digging in to pull what is most beneficial, most proven, in the "technology" of wools, materials, weaves and legacy. He began his imaginings, his fascination — in the 60s. 1967 to be precise.
Armand Limnander notes that the supremely, if narrowly, focused design ethos of Cabourn is driven by research and continuing strategy — but rooted in the winning principles of protection — the heritage of the Explorer's Club, founded in an "archive of about 4,000 vintage men's pieces, including salvaged British military uniforms and a trove of explorer gear that he unearthed after plenty of his own exploring.
''Outerwear is definitely a love for me,'' says Cabourn, who has also consulted for Barbour, Ellesse and Berghaus, among others, in addition to designing his own line. ''It's what drives my work.''
To the range of research, and reaching back — Cabourn took a pilgrimage to Christchurch, New Zealand, to see the original Fairydown jacket that Sir Edmund Hillary wore on his ascent of Mount Everest, and to photograph it. (He, for example, owns a lot of the clothes that Hillary's expedition-mates wore, but that specific piece has always eluded him — maybe because only five were made.)
In 2003, to celebrate the 50th anniversary of the Everest climb, Cabourn based his entire collection on what the climbers wore, and made a limited-edition reproduction of Hillary's famous orange parka; it was so successful that he has updated it twice.
For this fall, the Cabourn 2009 Collection, "inspiration came courtesy of George Mallory and Sandy Irvine, who tackled Everest in 1924 wearing a ragtag assortment of customized military togs, heavy knits and Scottish mountaineering wools. ''Mallory and Irvine are supposedly the first people who got to Everest, in 1924,'' Cabourn explains with childlike enthusiasm" — as Limnander intones.
That idea of enthusiasm, that idea of love, that commitment, that brand passion — it's the point about the work of making the enterprise of that story and commerce machinate; and it's the lever by which the relationships happen. People reach back to the past because there's something there; it might be hard to put a precisely tuned "finger" on it; but the gesture is really about love.
Brand love.
Do you?
TSG
Exploring brandstorming:
brandquesting
New York City + Seattle | Tokyo
reels: http://www.youtube.com/user/GIRVIN888
blogs:
http://blog.girvin.com/
https://tim.girvin.com/index.php

Twitter: http://twitter.com/tgirvin