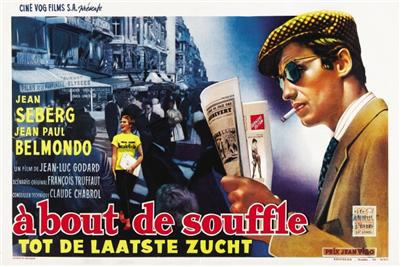 Cinematic alignment, storytelling and brand recreation
"Breathless" regains its inhalation. Fifty years after the film's release in France, Rialto Pictures has acquired the U.S. rights to a new 35 mm print of Jean-Luc Godard's New Wave groundbreaker, which showed at this year's Berlin International Film Festival.
As Criterion defines it, in the relaunch of its DVD collection, "There was before Breathless, and there was after Breathless. With its lack of polish, surplus of attitude, crackling personalities of rising stars Jean-Paul Belmondo and Jean Seberg, and anything-goes crime narrative, Jean-Luc Godard's debut fashioned a simultaneous homage to and critique of the American film genres that influenced and rocked him as a film writer for Cahiers du cinéma. Jazzy, free-form, and sexy, Breathless (À bout de souffle) helped launch the French New Wave and ensured cinema would never be the same."
At the same time, there's been another release, to celebrate the brand in the story of Godard's invention, the curious sisterly design duo, Kate and Laura Mulleavy of Rodarte created two limited edition t-shirts, one of which is inspired by the New York Herald Tribune shirt worn by actress Jean Seberg in the film, a '60s style icon who epitomized gamine chic. The other shirt will be an original Rodarte design inspired by the film.
"We have been influenced by Godard's rejection of the status quo and have approached our work with the same desire to create outside preexisting boundaries," said Kate Mulleavy in a release. Interesting remarks, and surely in keeping with just about everything else that the Mulleavy sisters offer; it's that sentiment that's the most magnetic about their personality. So far this year, there have been a string of explorations — and all of them come from the persistent innocence, if you can call it that — ringing art, poetry, fashion and what one might call a complete disregard for anything related to the tradition of founding a fashion brand. There's none: nothing about them that defines a start up fashion brand. In fact, to their positioning, they don't even know what's "right, or what's not right — are we supposed to, is there something strange about that?" Just check out these stories: Gagosian|2010. And, to Horyn's analyses: "the kind of craft they do best: washed, faded and burnt fabrics (including cheesecloth) that were draped and seemingly molded to the body. The plaid swags over the shoulders and the matted hair, along with the gloom, made me think of "Braveheart." Still, the sisters refined their point of view, with some standout leather pieces that suggested a tangle of vines or primitive armor. Collection, spring, 2010.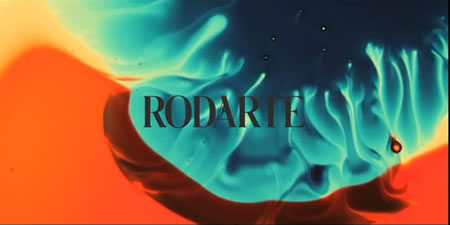 To the shirts, and where to buy them? Both shirts will be at Barneys stores this spring in the U.S., at Colette in Paris and Dover Street Market in London with "Breathless"-inspired window displays in the stores as well. Godard's "Breathless," along with other French New Wave films, is credited with inventing a new kind of cinematic language with long takes, improvised dialogue and jazzy scores, as well as existential themes – while the cool style of its stars, like Seberg and Anna Karina, made them instant fashion icons.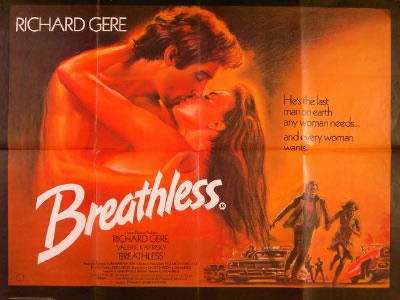 I find this connection interesting — an alignment, really — one, for me, I worked on the remake with Richard Gere, in the 80s. And during that time, I kept thinking, "this just pales by comparison to the passion of the original" — being there, working on that, I was just in the beginnings of understanding the cinema verité, the new wave that in the beginning would offer this positioning, later, in my connection with Luc Besson, whose foundation starts there.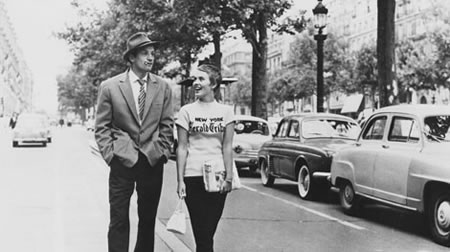 The concept of the bridge between the creative place of the film maker, the return of an earlier stylistic visioning, and a combination in the spirit of the new, the old, the experienced, the innocent — somehow, it all comes together: Rodarte and Rialto.
I'm looking forward to meeting the Rodarte sisters. There's something there.
tsg
….
Brands | love | motion pictures:
the reels: http://www.youtube.com/user/GIRVIN888
girvin blogs:
http://blog.girvin.com/
http://tim.girvin.com/Entries/index.php
girvin profiles and communities:
TED: http://www.ted.com/index.php/profiles/view/id/825
Behance: http://www.behance.net/GIRVIN-Branding
Flickr: http://www.flickr.com/photos/tgirvin/
Google: http://www.google.com/profiles/timgirvin
LinkedIn: http://www.linkedin.com/in/timgirvin
Facebook: http://www.facebook.com/people/Tim-Girvin/644114347
Facebook Page: http://www.facebook.com/pages/Seattle-WA/GIRVIN/91069489624
Twitter: http://twitter.com/tgirvin