Building a wave,
rippling out innovation
and incubation strategies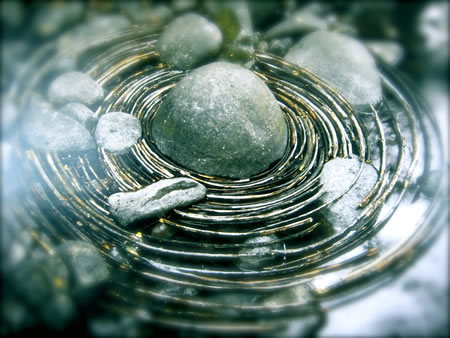 In the past, [1943 / Burbank] there was a team that built a remote, offsite-working, brainstorming and product innovation model called the skunkworks. Supposedly, the origination of the skunkworks concept is Lockheed [Corporation] and Martin Marietta. If anyone, on the design front, has the capacity to build a new innovation lab model [remote or otherwise,] that's genuine, it would be IDEO.
We've had some connections with the IDEO team through links to and conversations with the CEO of Steelcase, James Hackett, a partner brand; and direct links to IDEO and their presence at TED, as presenters, our conversations with IDEO | NYC + London creative director, Paul Bennett; earlier, London — Bill Moggridge; and links at TED to Tim Brown and David Kelley. IDEO's spectacularly collaborative and inspired culture builds amazing people and ideas.
Their apex stone is truth — what they preach, they practice, what they write and theorize, they implement — what they say, they believe — and will apply to the core of their business and client needs.
The key challenge is sustenance – and truth; it's one thing to suggest that "an innovation lab is being created, run…and it's another to presume that the staying power, in genuine contributions and results in implementations — and longevity of the ongoing creative attention — will be sustained.
IDEO, with Steelcase's added stance near the brand has bolstered the realistic actualizing power of that concept — incubation and innovation flow forward and out into the market.
Worth watching, this story.
IDEO Launches A Start-Up Incubator (But Don't Call It An Incubator)



Apple. Samsung. Procter & Gamble. OXO. Walgreens. Ford. Toyota. 3M. Design firm IDEO has done work for them all in their 21-year history, a go-to service for the richest companies in the world–and…
fastcodesign.com · Tweet this story


The Lockheed Martin Skunkworks logo: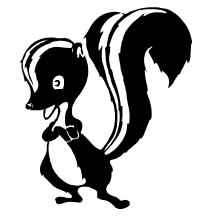 tim | old queen anne studios
–––
WHY BRANDS ARE LOVED:
Girvin strategies of memory +
enchantment = audience engagement
http://bit.ly/h9kJdW