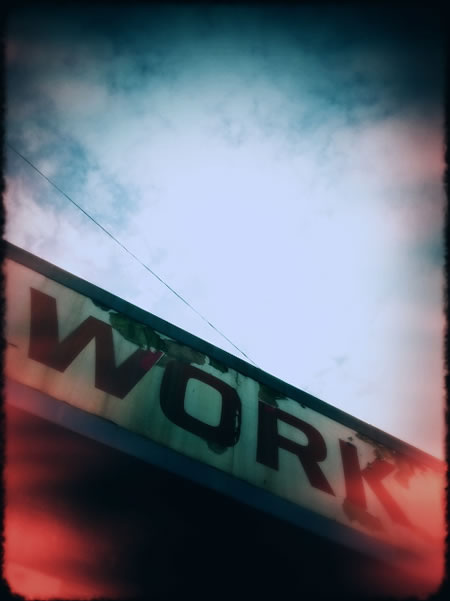 The designed space of innovation, design labs, incubation works and architectural evolution.
Over time, working around the world and linking into innovation environments, the idea of designing a working laboratory for innovation is something that ranges from raw warehouse space to funky office clustering. The laboratory for leading edge invention and creative innovations leaps from garages, basements and hidden skunkworks to upscale high tech suites, venture capitalized working labs and the workshops of IDEO and other design, experience and industrial product shops. Others might be internal more to corporations like P&G's Clay Street or Future, Steelcase and Herman Miller, J&J and Kimberly- Clark — where innovative development is a life expectancy investment. Been there, exploring.
There's a fortunate alignment in working in the environment of innovation in brand development, new company concepts and advancing the practice paradigm for anything from healthcare, high technology, UX and experience, entertainment and gaming, paper and beauty — oftentimes the consulting effort will take you there.
I think about them as places to work. And to lead the edge of the new idea, the new product, the emerging technology. Sometimes, the notion of an innovation "center" is merely a distraction — it's a ploy or positioning of coolness, but not necessarily a real, actualized practice with a method and a string of successes under the belt.
I question the persona of place-making and experience design in the creation of innovation spaces. Here's one that I visited recently — likely originated in the powerful minds of Dave and Dean Allen, the core leadership of McKinstry. McKinstry is a very large organization — given what they do. They've got a mission (along with all their leadership team) that comes from the driving strategy in the management of an amalgam organization that deals with the challenges of places where humans are — to their vision, it's about "creating superior facilities." And the promise of that visioning is the mission of "taking responsibility to design, build and operate facility systems." More on that front, to the detailing of their organization here.
Overview, quickly: they were created in "1960, McKinstry is a full-service design, build, operate and maintain (DBOM) firm with over 1,600 employees and approximately $400 million in annual revenue. McKinstry's professional staff and trades people deliver consulting, construction, energy, and facility services. As an early adopter of the DBOM process, the company advocates collaborative and sustainable solutions that are designed to ensure occupant comfort, improve systems efficiency, reduce facility operational costs, and ultimately optimize client profitability for the life of their building."
But an element that makes them unique, aside from their growth as a smaller electrical HVAC and facilities group into one of the largest in the country, is their tracking standard on commitment to innovation. As they put it, "Providing innovative solutions that maintain competitive advantage in a continually changing and complex industry."
I went to their innovation center to explore helping a McKinstry incubator company that is exploring paths to get to the next step in bringing out their story in a manner that's collective, organized, comprehensible and business to business effective. But I was surprised not only in the character of the analysis of how McKinstry choses its incubator brand / technology projects, but how it focuses on a category that's relevant to their industry: "The McKinstry Innovation Center is today's opportunity to enable advancement of companies developing new, clean technologies that will provide the built environment with the energy solutions of tomorrow." Obama's been there.
Their call to action focuses the character of their mission:
"An Innovative Concept for Today's Innovative Entrepreneurs…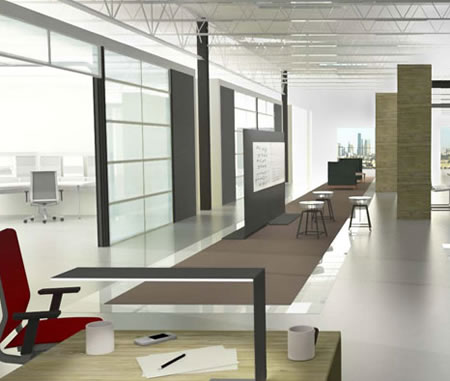 Digital Image by NBBJ Architecture (Designers of the Innovation Center)
The Innovation Center is the culmination of McKinstry's long-held vision to become a more active player in developing entrepreneurial talent within the green energy sector. Located on McKinstry's corporate campus, the Innovation Center serves as an accelerator for the commercialization of clean tech and renewable energy technologies, bringing like-minded entrepreneurs together under one roof to create new products and technologies that eliminate waste in the built environment.
The Innovation Center serves a variety of tenants, from established companies to startups. These client-companies receive mentoring and consultation services, CEO coaching and on-going business leadership support. In addition to flexible office space and other Innovation Center amenities, client-companies have access to the McKinstry shop for prototype development, demonstration space and mock-up demonstration platforms for testing."
What I found heartening was a call to truth in action. Plenty of talk out there about innovation, as a closely held (and hidden, secret) tenet, but this example of underwriting the success of the evolution of the industry, for a company of this size is an amazing commitment to imagination and the promise of the future.
Having known both Dean and Dave Allen for years, I was struck by the investment, the authenticity of their commitment and the truth to making it happen.
To give an impression of the place, I shot some quick imagery of the center. Might be seen as a little chilling, in terms of the precision of the place design, but it's a testimony to discipline, detail and efficiency. Personally, the contrasting cold-rolled steel and recycled lumber were the most compelling recollections of the experience design for me.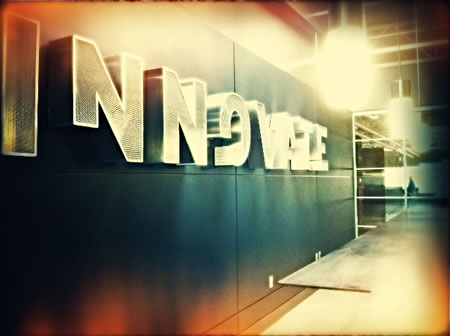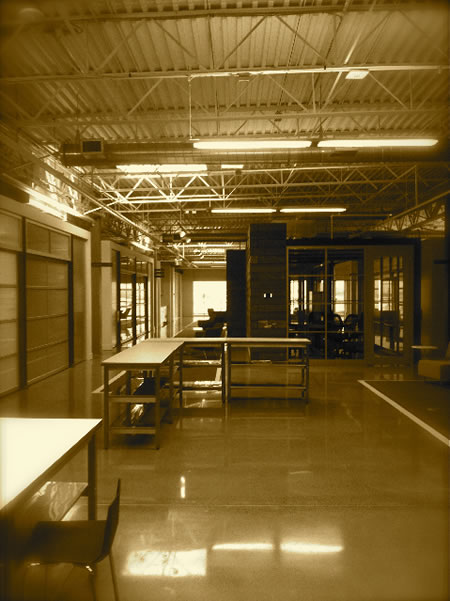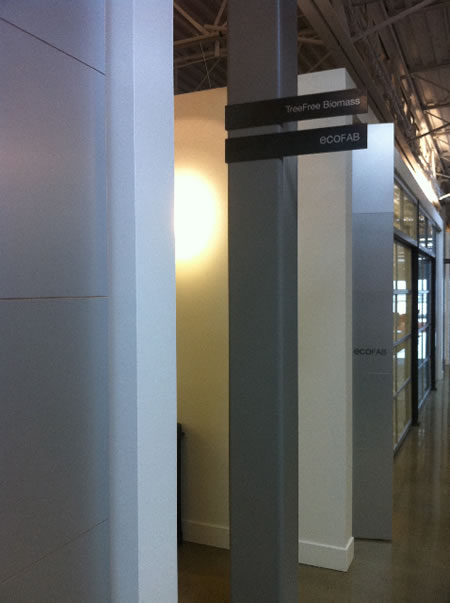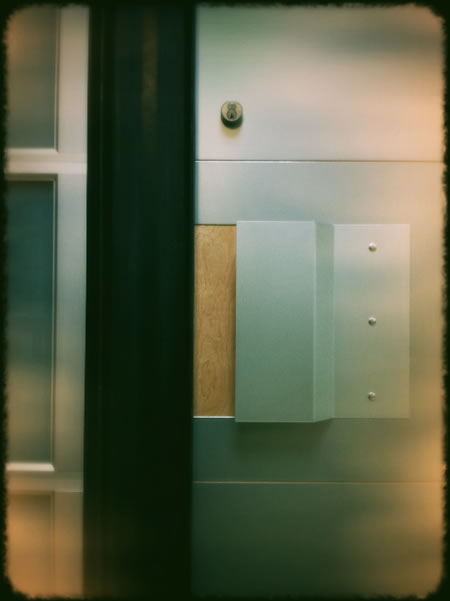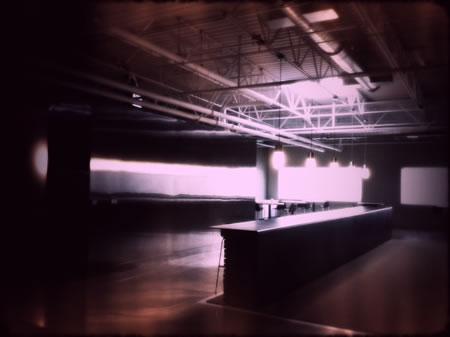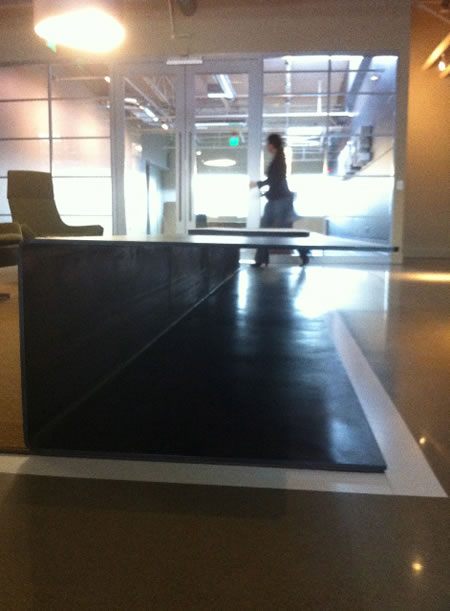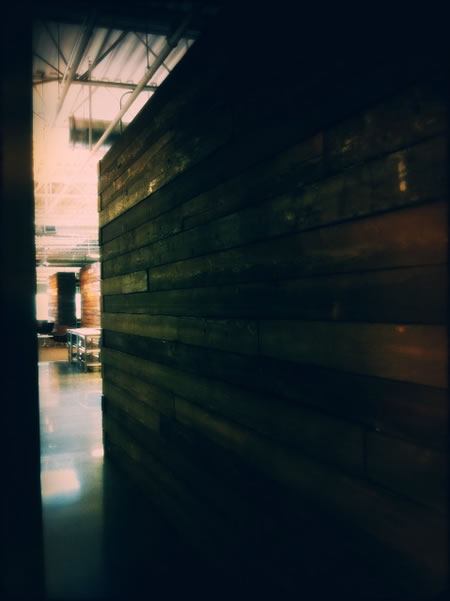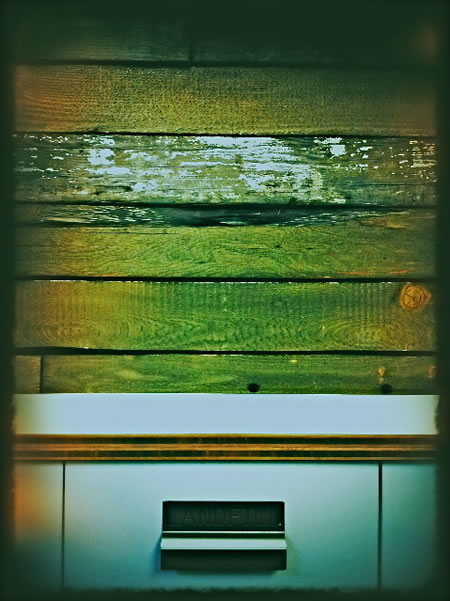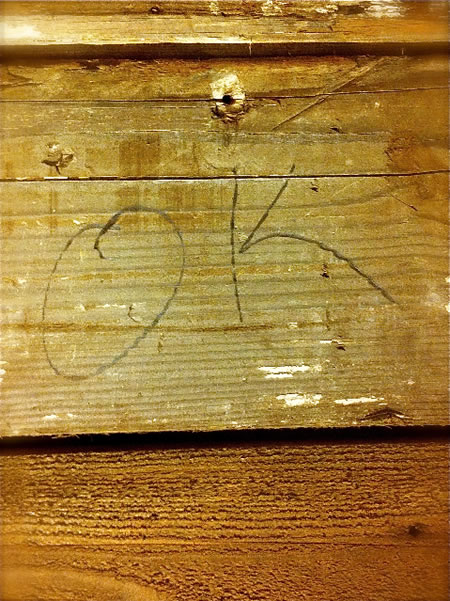 Get started? Here.
Tim | South Seattle Industrial District
–––––
BUILDING BRANDS THAT ARE ABOUT HUMANS
https://www.girvin.com/subsites/humanbrands/
the reels:http://www.youtube.com/user/GIRVIN888
girvin blogs:
http://blog.girvin.com/
https://tim.girvin.com/index.php
girvin profiles and communities:
TED: http://www.ted.com/index.php/profiles/view/id/825
Behance: http://www.behance.net/GIRVIN-Branding
Flickr: http://www.flickr.com/photos/tgirvin/
Google: http://www.google.com/profiles/timgirvin
LinkedIn: http://www.linkedin.com/in/timgirvin
Facebook: http://www.facebook.com/people/Tim-Girvin/644114347
Facebook Page: http://www.facebook.com/pages/Seattle-WA/GIRVIN/91069489624
Twitter: http://twitter.com/tgirvin