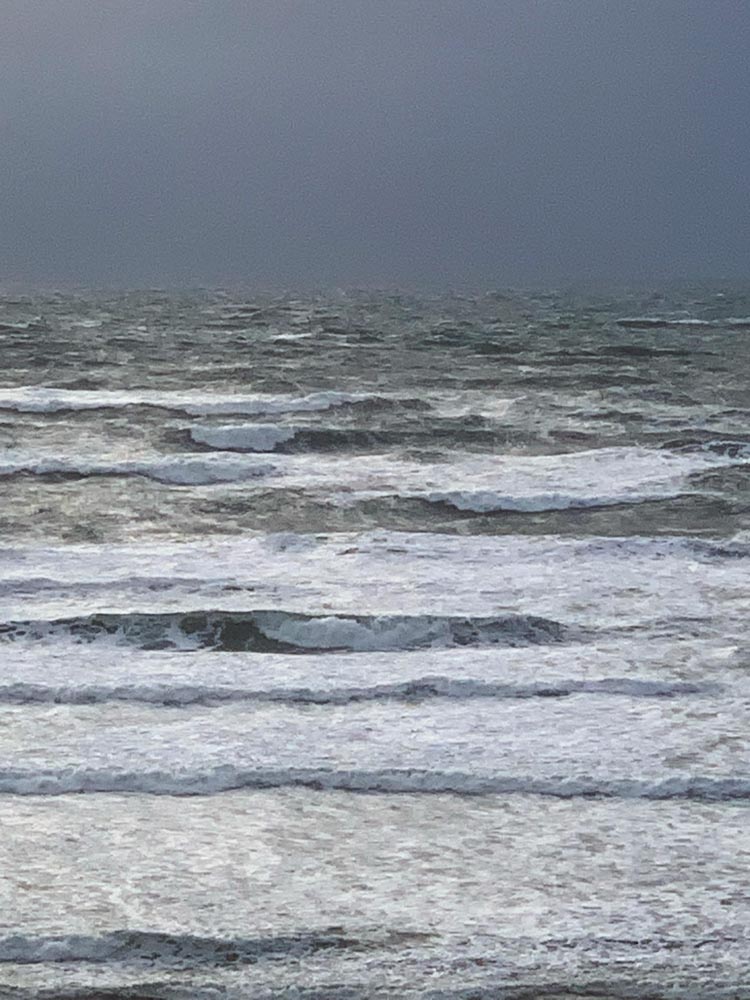 Every day, as much as I can,
I like to get out
there.
It's a mix between
terror and joy,
fear and exhilaration,
exultation and trepidation.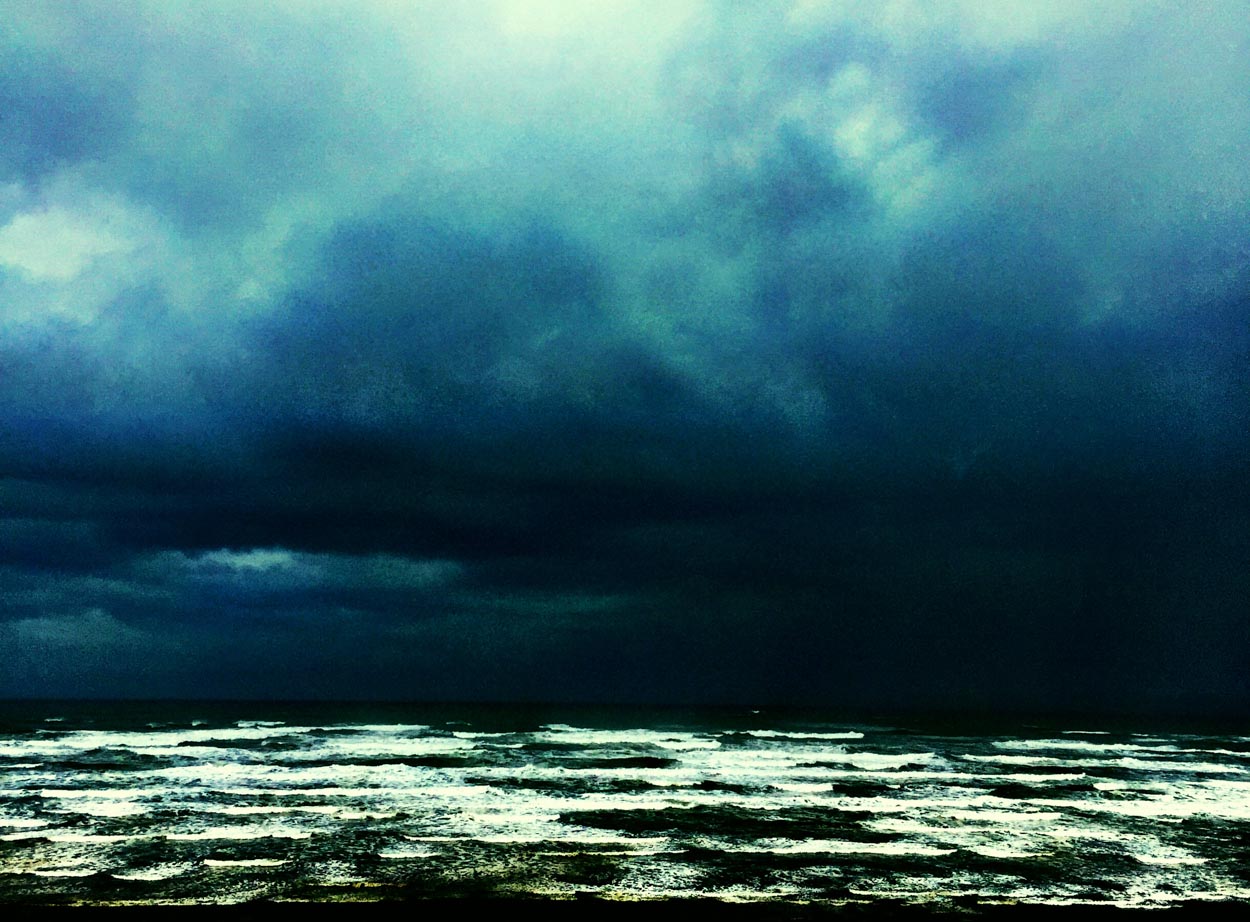 Don't you just love that moment when the fearsome rears up at you and then, rising up on the crest of that momentous inquietude, you pass through and you go forward—through and farther, the journey forward?
Sure you do.
In my life, and yours—right—there are likely moments of staggering fearfulness —towering terror— but somehow you came through, better: the other side.
It's a nature-based and ancient sensation—fear, coupled with joy and awe.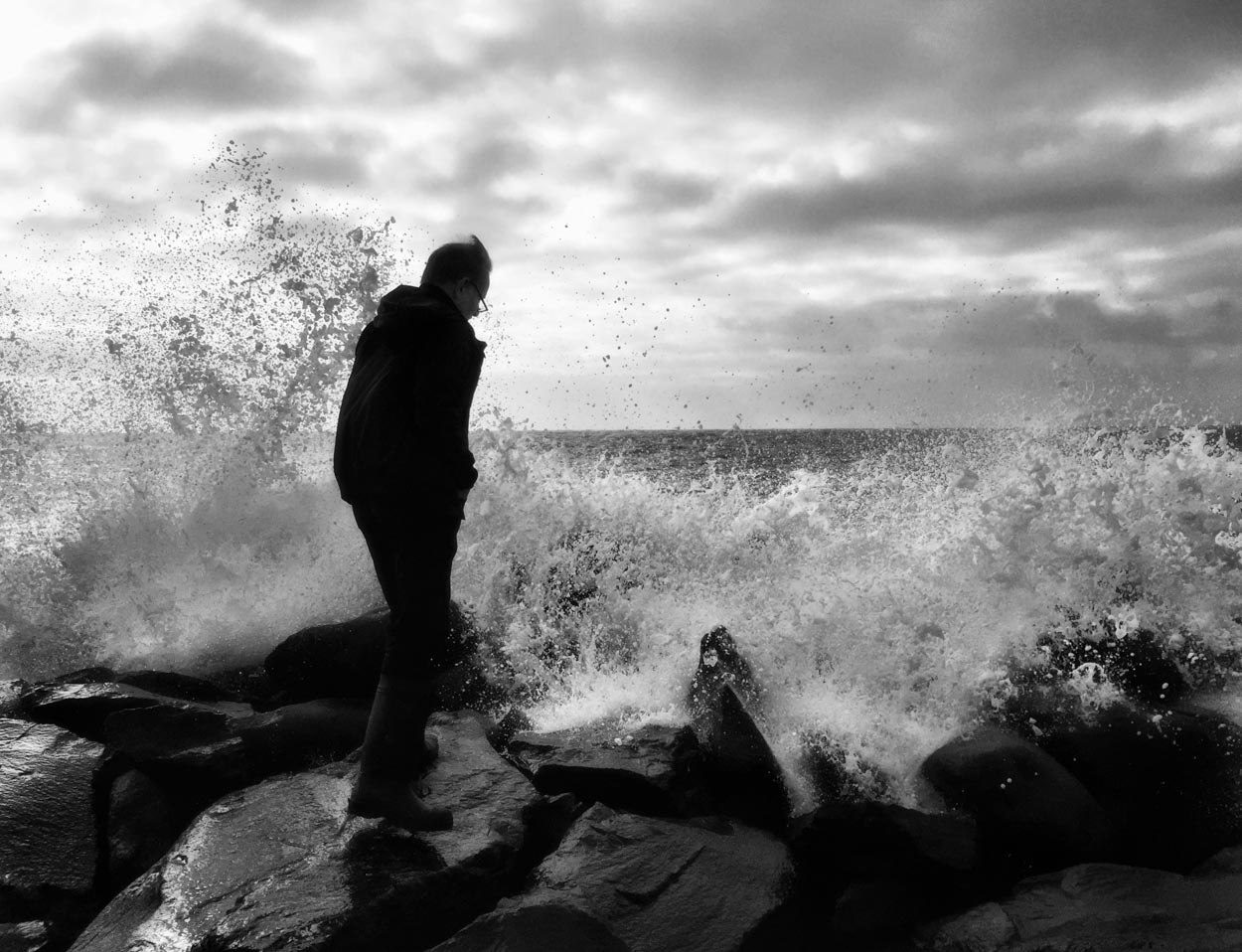 In my allegorical way of thinking about our work—the planning, strategic and tactical efforts we examine as brand people. It comes down to the risk of new ideas, the leap to the next and the new—which is about courage, which is about heart. Take the resolute leap. Jump to the new.
In almost every assignment—there's a two-sided blade of risk and adventure—each party doesn't really know what they're getting in to.
In workshopping approaches—BrandQuest®, our core steering mechanism—is to feel, to sense, to learn more about those we're working with: it's a risk, getting there, but it's a must. Sharing is de rigueur. And, client-side: "who are these people that presume to have an expertise in understanding our brand?"
There are insights that can be gathered in these risk-taking leaps. And one of them might be an answer which is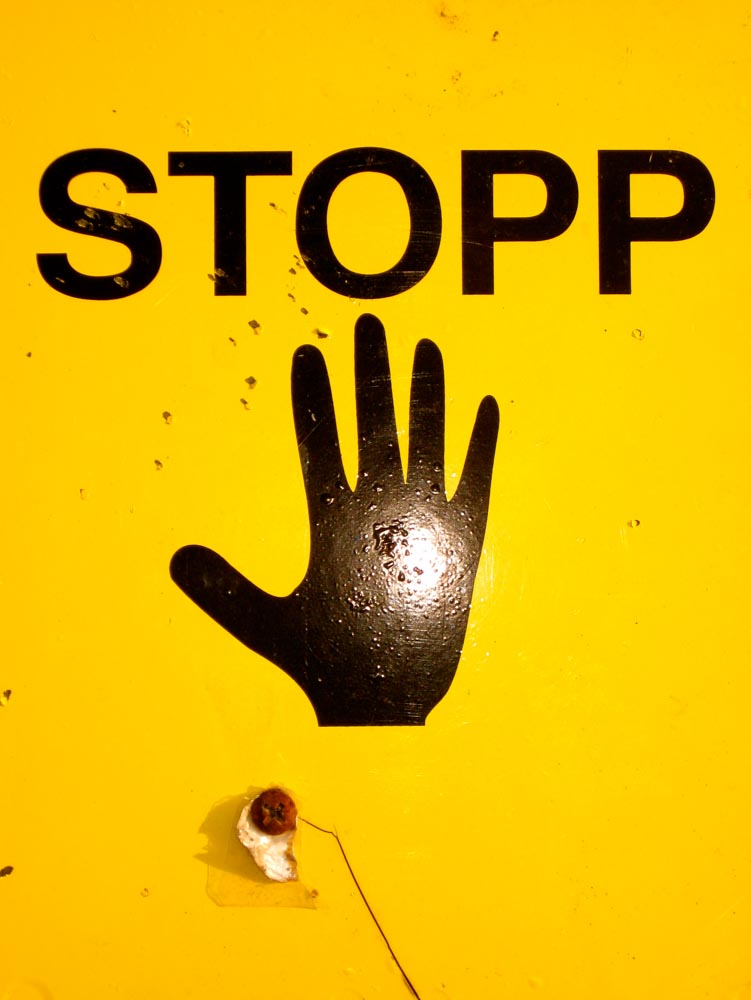 no.
Mostly, we know that any client that offers a "no go" response, in the beginning of any working relationship, is likely incompatible—because the adventure of pivoting, refreshment and transitioning is
always about striding outside the known,
into territory that might not "be safe."
Safe is boring.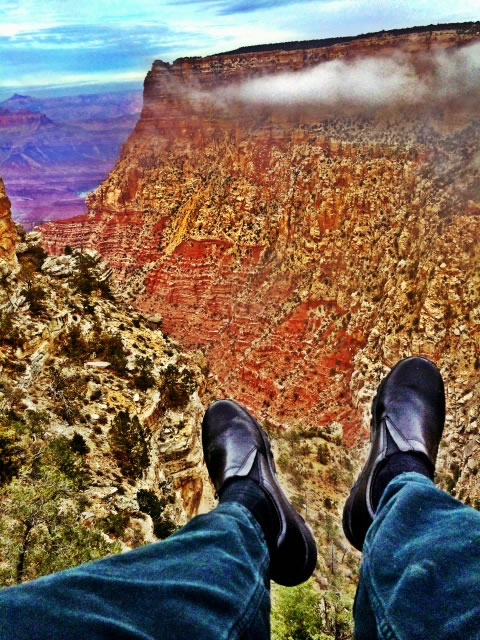 The Grand Canyon
There is a path of the straight and narrow.
And there is a path of an unexpected roadway.
You can take either, depending on your expectation of outcome.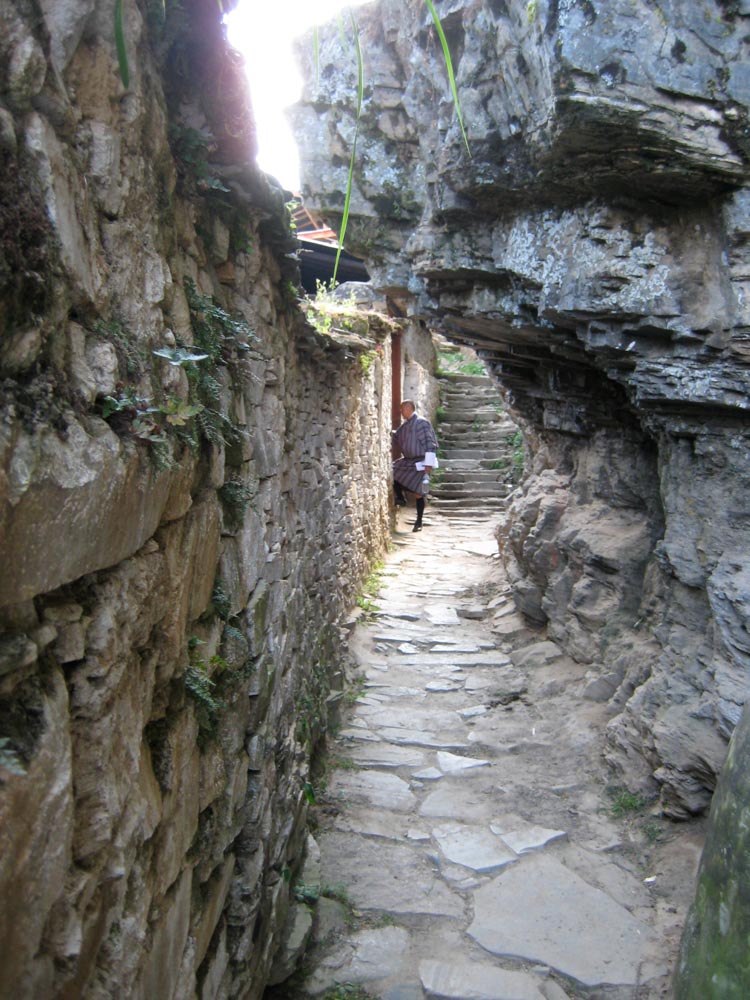 Thimphu, Bhutan
There is an easy way, and there is another, that breaks the normal causeway to something more adventuresome.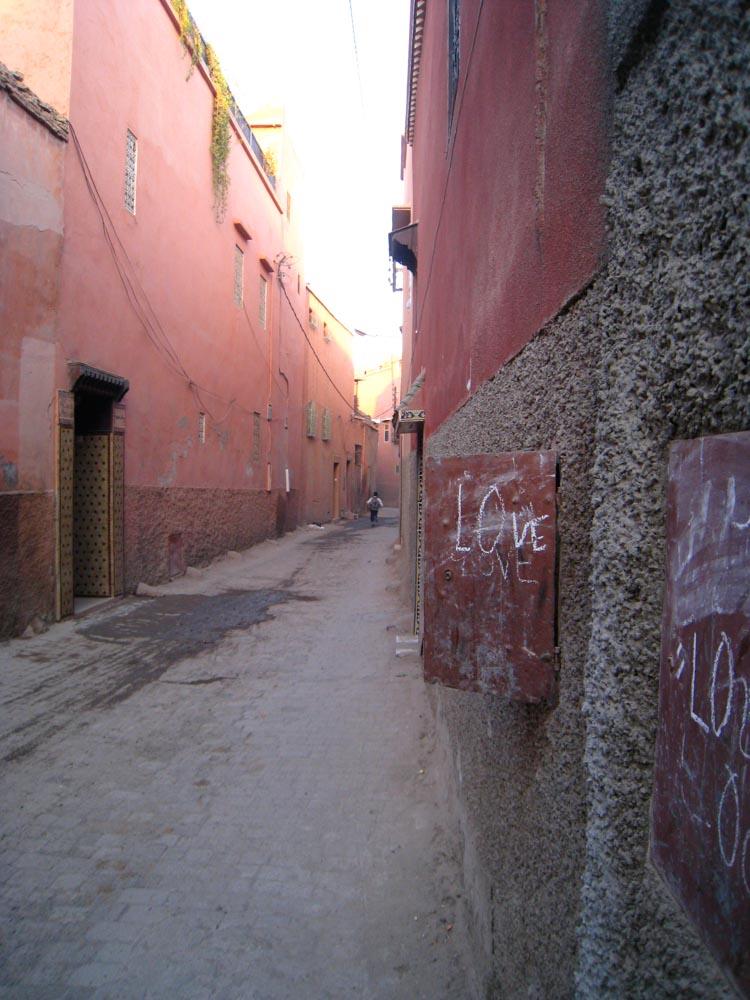 But you have to move to make it happen—standing still means just that.
And while one path—the easier route—might be more accessibly protective and comprehensible—the other leads to insights and changeful recognition, the desire to move strategy and tactical outcomes to a new tier of
expectation and certainty.
Risk, to an etymological review, means to "run into danger," which—in a manner, implying that the wanderer is running headlong into danger. More so, it's about journeying to a path which could lead to unexpected outcomes and change—which could be revealed in new insights, catalyzed learnings, electrifying exposures. These are decisions that inherently lie in the risk of the differing and unexpected pathway.
The leap out into the void of uncertainty—like the flash of intuition—the one who jumps to risk can either land on their two feet, or falter.
And that falling could be
yet another learning.
We've commented on "fail harder"—more on that here.
The risk is, as in anything, a matter of willingness to ride out the wilder torrent, to come to the steeper cliff, to stride and swim into the more explosive storm. Because it is in there that the rival learning can happen
that can be forever changeful.
The closer you are to the edge, the further you can see, and what new horizons might be revealed.

South Rim Rampart, Grand Canyon
Step to the brink, and consider what risks could be in the dimensionality of transition—to get through anything challenging will take the risk of the leap past and through the normal channel.
The unexpected lends itself to spectacle, surprise, unique positioning and presentation, context and construct. To expect presumes anticipation and waiting—a deference to the known.
Now, onwards to the new, the unknown, the leap to risk and adventure—the adventure of risk awaits.
As brand designers, strategists—everything's changing—it's the only permanent thing: change;
and to that any brand must journey onwards. The new. the unexpected.
You and your brandwork won't get there from here.
Write your good byes and go.
As designers of environmental graphics and signing, the idea of winding a way,
and helping people find their path, is a stepping stone of process in design thinking.
We tell them a way, we tell a story,
but we rarely tell
the traveler no.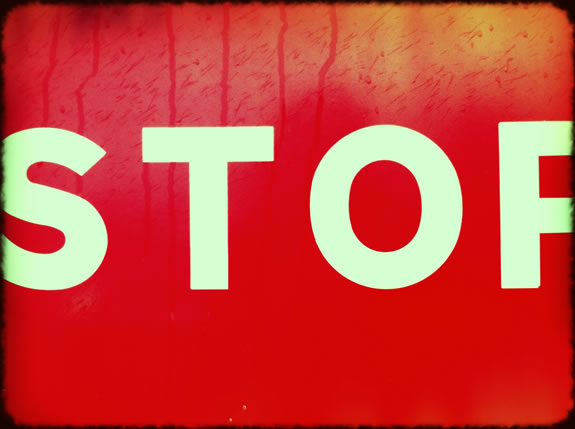 As a journeyer, as a contrarian type of wanderer, I like to go to "no" places.
PERIL? [from the Latin, periculum — "an attempt, trial, experiment; risk, danger."
but as well, from the Latin—experiri—"to try." And the Greek peria, "trial, attempt, experience."
Also linked to "fear" and the Gothic ferja, "watcher."
Risk what you might.
Go where you will.
M A K E
Y O U R
W A Y
Easy is boring.
Risk is more interesting.
TIM | GIRVIN STUDIOS | Seattle Waterfront
Do something for someone:
for people, human branding+compassion enterprises