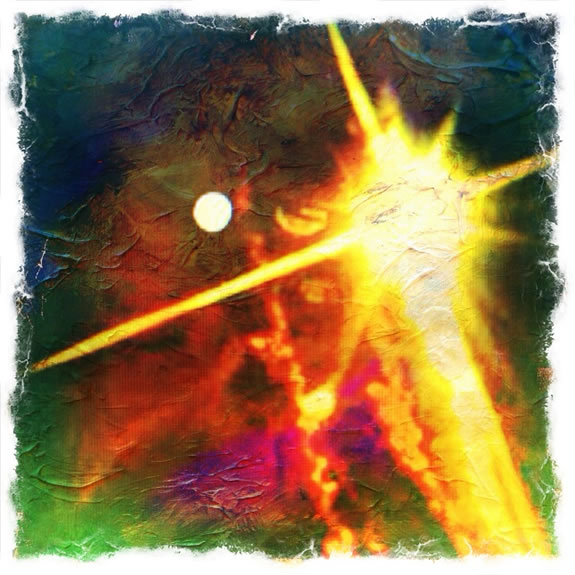 Cinematic innovations Launched at Seattle's Cinerama
Reaching back, we worked for Doug Trumbull on Brainstorm.
Like any theatrical advertising effort, you've got to know the story,
and the tenets of its production design and technical strategy, to create any solutions.
And to know more about anything, you need to go there.
Be there.
Like a good story,
well-told,
best heard in place made.
I traveled to LA to meet Trumbull and the team to learn more about his strategy and expectations for the marketing of his film — as well as his visioning of the technology that would be used to make it.
We've written about it.
And Brainstorm, the film?
Story, here.
I note Alex Billington's PRNewswire release: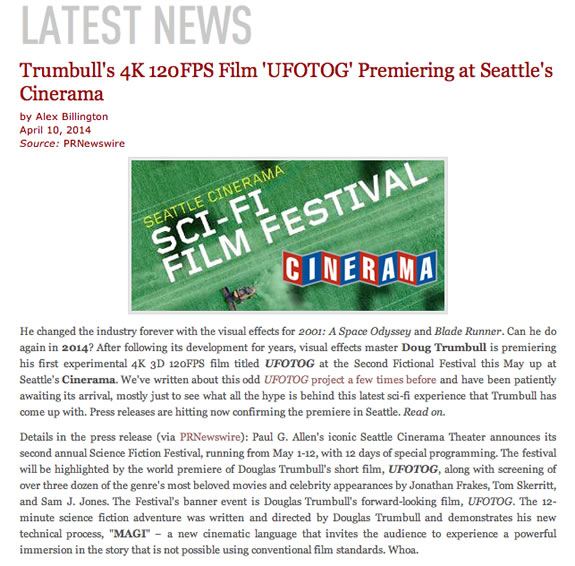 In our experience, heightening the power of the story will likely always be about deepening the layering of emotional content — more sensation and movement; in all storytelling and the emotional character of narrative experience design and expression — the motion of emotion will become the key cinching mechanism for people holding stories more personally, and sharing them [their story on the story] with others.
But the story for Trumbull is about journey, visioning, imagination and process.
As his life unfolds, he keeps looking out there. For more.
And in that experience of motion, emotion and the storytelling of touching mind, body and the psychic electricity of holistic experience,
it comes back
to the future.
Of how we feel,
better,
whole.
Even if that might be, perhaps like everything,
an illusion.
Everything in a movie is an illusion, beginning with the simple idea of photographing and projecting photographs in rapid succession to create the illusion of motion.
I am back hard at work toward my personal goal of directing again, and trying to explore the future potential of a new kind of intelligent science fiction movie that is epic in scale, and that transports audiences INTO the movie, and into a cinema experience that goes beyond the technical limitations of today, paving the way for a renewed audience enthusiasm to "go out to the movies" as an experience they can't get any other way.
Douglas Trumbull
January, 2012
TIM | GIRVIN | SAN FRANCISCO
…..
G I R V I N | DESIGNING MOVIES
THEATRICAL BRANDING + ENTERTAINMENT
IMAGINATION: AND THE TOOLS TO MAKE IT HAPPEN
http://bit.ly/1afeVIQ