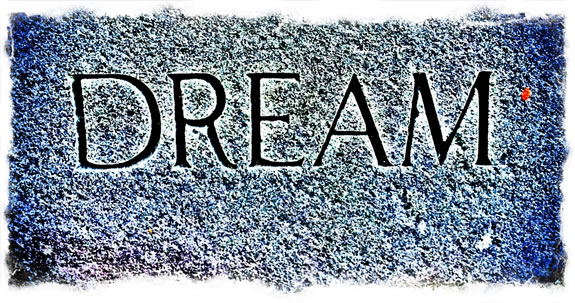 Brands, Dreams, Visions and Imagining
It takes a special kind of person to run a brand.
There will be fire found.
In the near four decades of working experience, one comes to know what will work, and what will not, in the management of brand.
One can have all the mechanisms
of marketing: the layering of story,
design, tiers of content and message, the electronic and print, boosting tools, strategies and tactics, but in the beginning and in the end, it all comes down to who leads the dream — why would they gather round, why bind in, why support that rolling forward?
There needs to be a dream, that founding and compelling visioning, a point of amazement, the circle of fascination —
that comes to enchantment — a kind of magic in commitment, that leads to embracement, that moment of psychical connection, to engagement —
the link of a person
to
an enterprise
of
brand.
That journey is inside the team, and that is to the circle of community, that would hopefully be compelled to relate, to carry that story to heart and to mind and commitment.
Key is leadership.
Who leads —
who takes the risk to be in front?
From what mettle
their stock in trade?
And the leader must dream.
Because from the dream comes the vision,
which then sets the journey of promise —
the mission of the work of building the brand.
When you think about your brand, your dream,
do you —
believe, love, what you shall build?
Are you willing to keep the fire burning bright?
The commitment, in my study of leadership partners,
my work with these people and their teams,
is
about that fire that is at
the very heart
of
brand.
Passion.
Pain.
Pleasure.
Purpose.
Dream on, bold one —
your stride forward is
the first step in your journey.
In every adventure, there is risk,
you go.
You go.
If you lead, that means
it's all on you —
to take the most risk,
in being the furthest out.
To lead, you're
on the front line.
And, in the beginning,
you will
be alone.
The dreamer is the whole dream.
And that dream starts with the one, alone,
at the outset of that imagining.

Timothy Shaw Girvin | Palo Alto | GIRVIN
…..
GIRVIN | MEDITATIONS ON
APPLE INNOVATION: THE LEGACY OF STEVE JOBS
& APPLE BRANDING [+GIRVIN]
DESIGNING IMAGINATION : AND THE TOOLS TO MAKE IT HAPPEN
http://bit.ly/gFldge