EXPERIENCE NOMAD: EVENT HORIZON | I WAS THINKING ABOUT ANTONY GORMLEY'S INSTALLATIONS. AND THE FIGURE IN SURVEILLANCE. I was thinking about the watcher, the sentinel. And the sentient.
In NYC, we live — Girvin's offices, are — in the neighborhood of Madison Park. Broadway, 23rd-26th. Around the arc of this park, on building ramparts looking down to the park, there are the watchers, looking down.
This is an installment of Gormley's watcher figures.
Over time, I've drawn these — my own watchers, the Wanderer. These, in a way, symbolize my own sense of being out there, wandering and watching. I've drawn the Wanderer, hundreds of times, in this meditation on watch fullness.
I tried to get up on the building that the Girvin offices are in, to explore the installations, to study them. But the roof entry was locked and I was told that I needed to get permission. I'm too impatient for that. Next trip, I'll be up there.
An installation:
The STORY
OUR BUILDING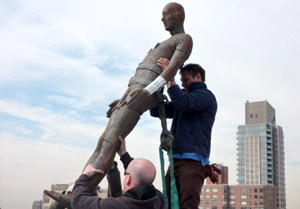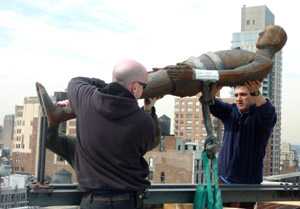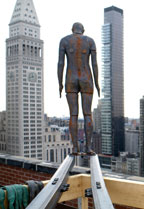 Imagery, from across the way…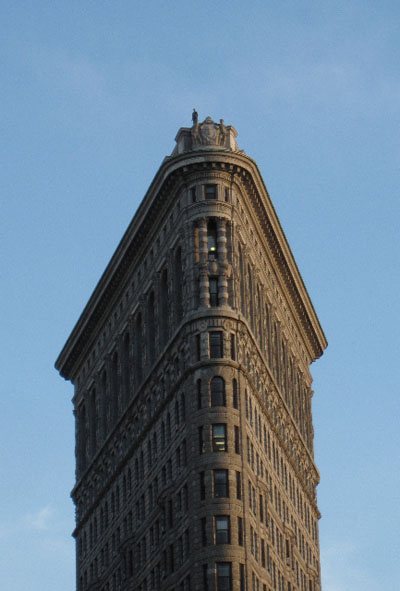 Sometimes, to the notion of the Watcher, the Wanderer, I find the idea of exploring — simply standing, watching silently — is only the moment of quiet contemplation. In the quietude of watching, that reverie — which is a dream — one holds still, in the swirl of momentum, and shall see anew what it is all about.
Sentience, the sensing of the sphere that surrounds you.
What do you watch?
tsg | nyc
–––––
the reels: http://www.youtube.com/user/GIRVIN888
girvin blogs:
http://blog.girvin.com/
https://tim.girvin.com/index.php
girvin profiles and communities:
TED: http://www.ted.com/index.php/profiles/view/id/825
Behance: http://www.behance.net/GIRVIN-Branding
Flickr: http://www.flickr.com/photos/tgirvin/
Google: http://www.google.com/profiles/timgirvin
LinkedIn: http://www.linkedin.com/in/timgirvin
Facebook: http://www.facebook.com/people/Tim-Girvin/644114347
Facebook Page: http://www.facebook.com/pages/Seattle-WA/GIRVIN/91069489624
Twitter: http://twitter.com/tgirvin