EXPLORING THE PRESENCE: THE SENTIENT MIND OF SERGE LUTENS | SCENTEUR, ARTIST, DESIGNER, PERFUMER. Attention, craft, fascination and the making of an extraordinary career.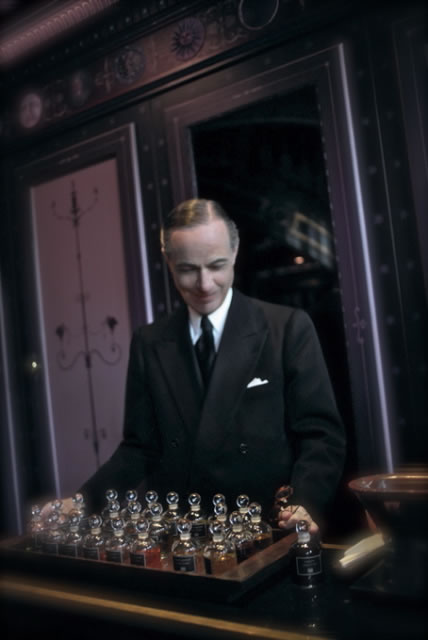 Photo © Salons du Palais Royal Shiseido
The concept of presence is about attention, capturing the spirit of the present moment, considering everything as an act of presentment and presentation. Being in, creating for, the present — the experience of now.
"The real great perfumers are not perfumers," Lutens says. "They are the bees, the winds, the rivers and other things that carry and mix scents in space."
As promised, I'd ventured offering more on Serge Lutens. The compelling aspect of my interest in Serge is about holism — a philosophy of beauty, in design, that extends like a living and breathing sphere, surrounding, literally, everything that he touches.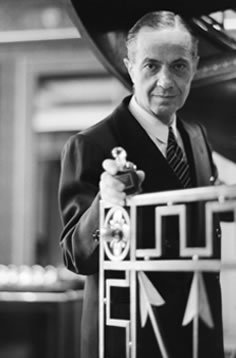 Working in Tokyo, during the 90s was the first time that I'd encountered the name of this designer. And designer would be the word to describe him. Still, facts are shadowy — there's a real mystery that wraps around the personal, private life of Lutens — but there are glimmers revealed. It's interesting for me, as an explorer of the concept of the human brand, that Lutens has such presence but is as well a figure that is relatively remote to public view. His products are not widely promoted, or assertively marketed, but they are still acclaimed. And to the concept of human branding, the storytelling wrapped around individuals — and the work that they offer to the market — Lutens is an industry unto himself. According to a review from OsMoz, an encyclopedic resource on fragrance, "Serge Lutens is one-of-a-kind in the world of contemporary perfume. A multi-facetted artist, he excels at every aspect of beauty, whether it's fine fragrance, cosmetics, hair-styling, jewelry, objets d'art, home decorating, photography or film… and let's not forget his veneration for writing! He has an intuitive feel for what's beautiful and right.
Practically a prodigy, in 1962, when he was barely 20, he wowed the magazine Vogue with his photos, which unveiled both a rare elegance in his models and a boldness in his images. From then on, his talent made him famous the world over. For the House of Dior invited him to become the artistic director for a line of make-up that had yet to be invented. The collaboration stretched into a nearly 12-year chapter of his life, and led him to explore every corner of the world of color, texture and material, like a painter working with an infinite palette of gouaches and pastels.
"While he was born in the north of France, it was Morocco in 1968 and Japan in 1970 that created an emotional shock and revealed his true destiny. Morocco and the sensuality of the Orient nourish his vision of original perfume, one inspired by the ancient world and its odiferous waxes and balms. He has been living in Marrakech since 1974, and all of his fragrant compositions are inspired by the wealth of materials and scents that surround him there. Ambre Sultan, Chergui, Cuir Mauresque, Musc Koublaï Khän, Tubereuse Criminelle, Rahät Loukoum – his house's classics – have been joined by the more recent Chêne, Daim Blond, Borneo 1834 and Cèdre."
Japan incarnates Serge Lutens's other polestar, thanks to the determining encounter with the founder of the cosmetics company Shiseido, a rich, cultured patron of the arts who called upon Lutens's skills in 1979. The renowned artist focused international attention on the Far Eastern house."
Presence and past, a backgrounder, abridged:
At fourteen, Serge Lutens began his exploration as an apprentice in a hair salon in Lille — a critical, defining notation in his life — beginning his love of beauty in "three dimensions", according to an interview with Norah Nona in Wound Magazine (1.2008) Lutens began, during these early years, to experiment with makeup and photography, using his friends to pose as models. This might be the opening exemplification of his stylistic l'essence.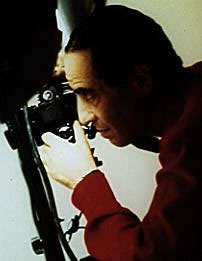 In the year 1962 Lutens moved to Paris, where Vogue magazine commissioned him to create makeup, hair and jewellery. Throughout the 1960s he collaborated with luminary photographers such as Richard Avedon, Bob Richardsonand Irving Penn. But the distinction in these alliances was as well in the creation of his own photographic treatments.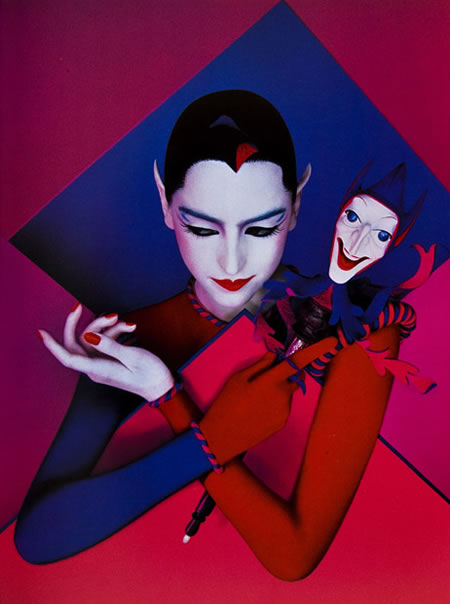 Christian Dior commissioned Lutens to create a makeup line. These foundations led to more product developments.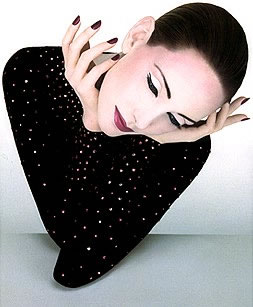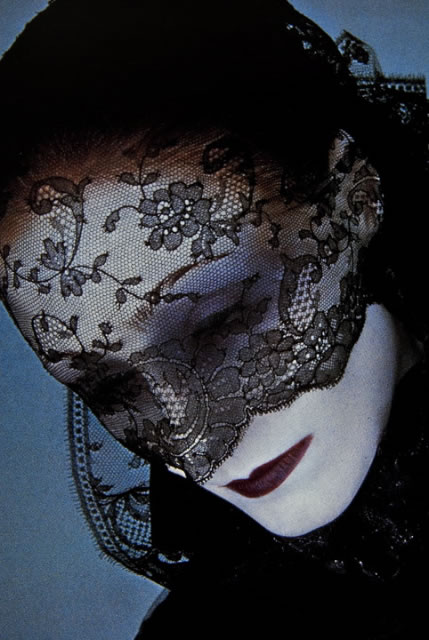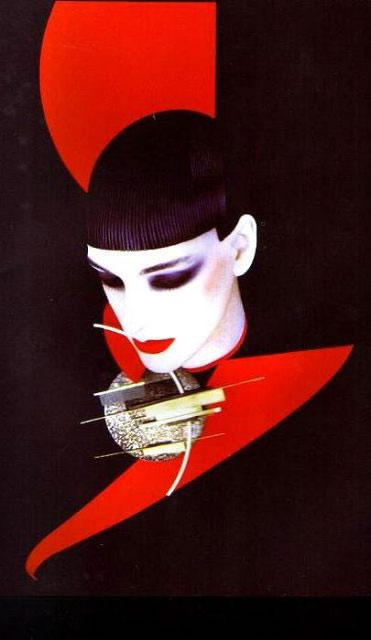 Lutens' 1973 series of photographs was driven by a compelling illustrative development in the inspiration of Picasso, Monet, Seurat and Modigliani and presented in NYC at the Guggeheim. Extending that sense of presence and holistic creativity, in the mid-1970s he directed two short art films, "Les Stars" (1974) and "Suaire" (1976) both of which were shown at Cannes Film Festival.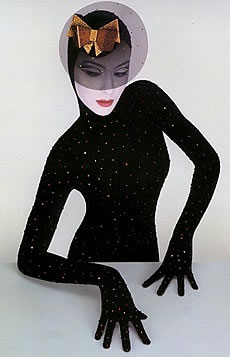 It was during the 80s that Shiseido hired Lutens to develop their product image. This was a comprehensive proposition. I might surmise that the highly stylized representations of Shiseido's early campaigns — and the very beginnings of the brand's foundations — as well as their striking approach to visualization supported this relationship strategy. Lutens' embraced it wholeheartedly, given the comprehensive implications of his design, delicacy and sensitivity in the management of his output. Throughout the 1980s he shot various advertising campaigns and films and designed makeup and packaging. These works won him two 'Lions d'Or' at the International Advertising Film Festival. Shiseido, in 1982, commissioned Lutens to create a fragrance called "Nombre Noir." It was the combination of these elements that brought the very image of Shiseido to my attention. And it was during this time, at the close of the 80s, that Shiseido created a more formalized expression of their brand in Paris: Lutens conceived and designed the "Les Salons du Palais Royal", a house of perfume.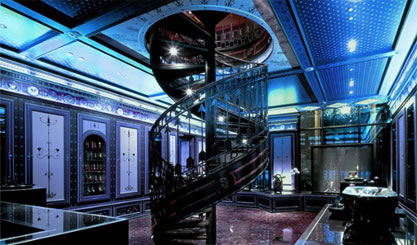 A decade back, 2000, Lutens launched his own brand "Parfums-Beaute Serge Lutens." And this was a time of fulfillment for his insightful — incense-noted — fragrance developments, a kind of flowering of his creative career, for four consecutive years, 2001 to 2004, Lutens was awarded the "Fifi Award" for best Original Concept.
Cosmetic casement design language: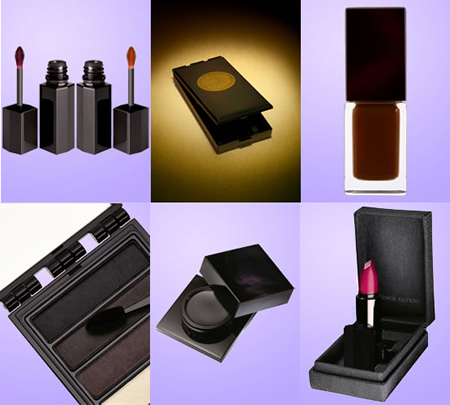 His principle bottle forms: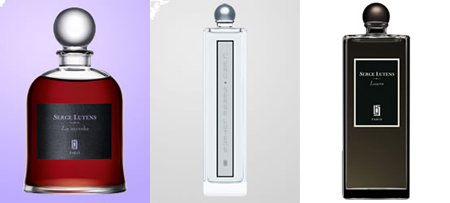 Aside from the brilliance of the conceptual character of his brands, his packaging is similarly inspired, in the raw discipline of rarefied design. These (all) show a characteristic refinement of principle. Beautiful. Compact. Quietly beautiful, like much of his visual vocabulary.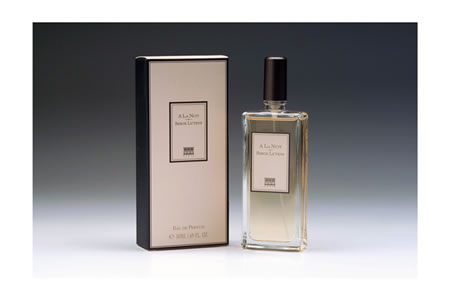 That legacy of project awards continued, and in 2004 he was selected to participate in "Lille 2004 – European Capital City", here he designed and built the "Olfactory Maze." This exhibition was composed of concrete and light, the visitors exploring the scents of his childhood — leaves, earth, rain…In 2006 the "Sommet du Luxe" awarded Lutens the "Talent d'Or", and in 2007 the French Government gave him the title of "Commandeur" in the Order of Arts and Letters.
The nature of his efforts – the passionate presence of his non-stop creative energy — has been channeled into another side effort, one which would surely be all consuming for anyone else. Serge Lutens currently lives in Marrakech, Morocco. Just out, this photographic overview is from W, a tour of Lutens' property there, just off the Medina, in the old section of Marrakech. Again — symmetry, discipline, precision — which finds a new level of character intermixed with the mystical geometries of Islamic architecture and patterning. This exquisite grouping of images, gathered in an article by Christopher Bagley, photographed by Patrice Nagel. All images, below, ©2010 W Magazine: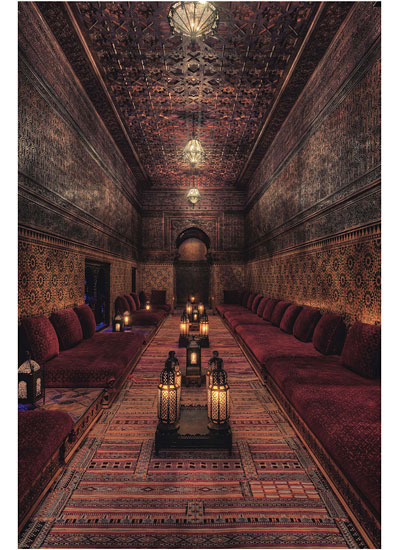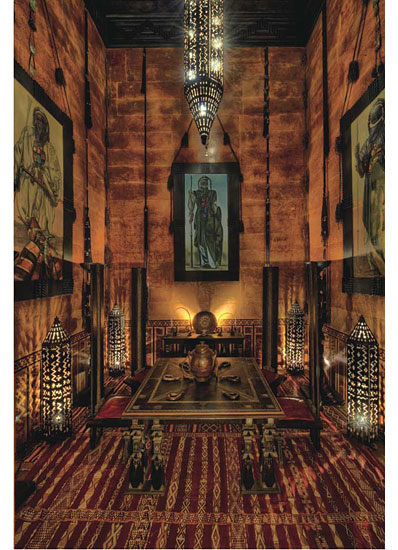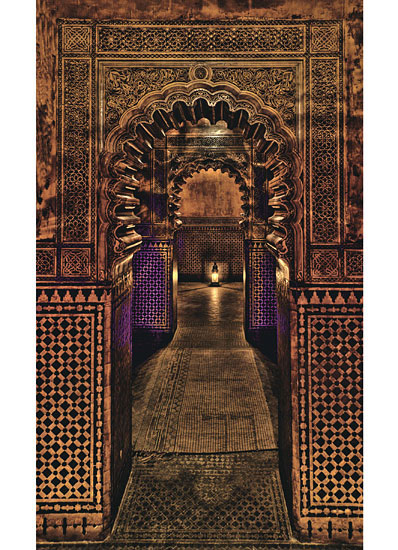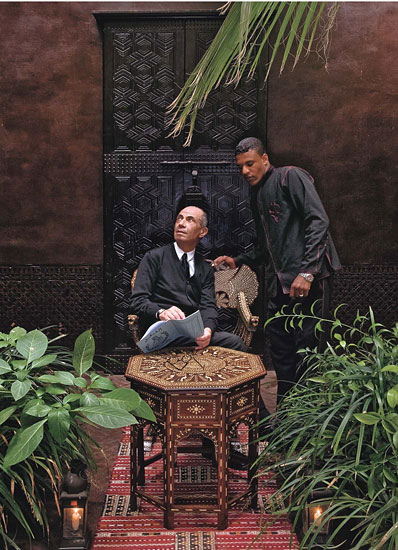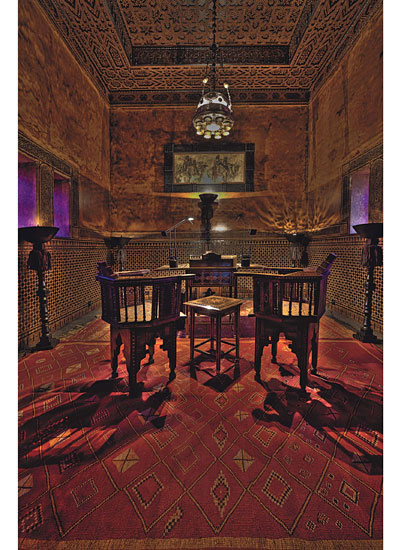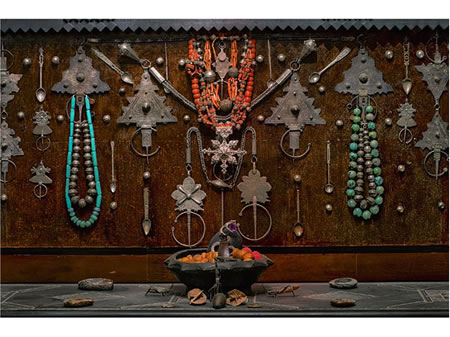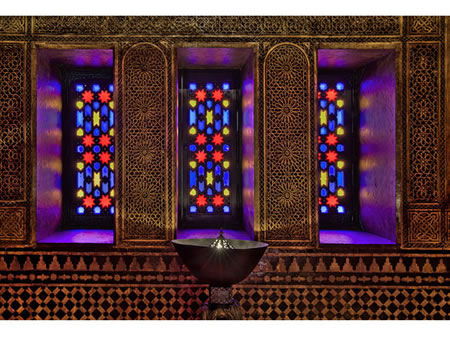 I'll confess to a certain naivete, in the study of Monsieur Lutens' work. Over time, I've admired the various offerings, stories and collections that have revealed themselves. Still, on further study, reaching in further, the legacy is far richer than anything I would have imagined at the outset. Surely, I have not — even in this reverential tone — barely scratched the surface.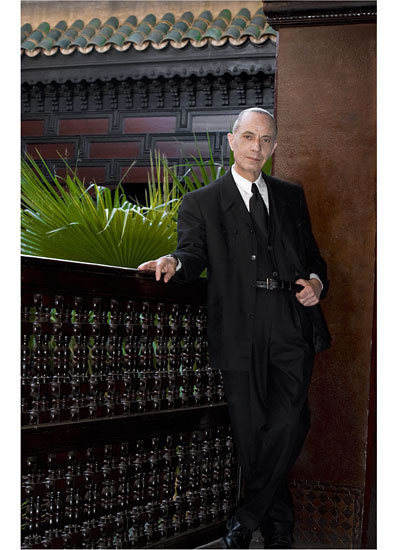 There is an abundance to explore, considering these interviews and quotations: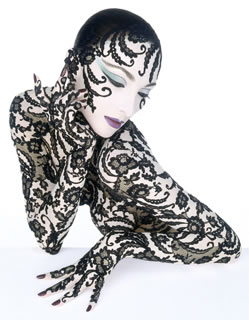 Life and perfume
"It's of the moment. It's about life lived, about culture and, during the composition phase, about letting go. The raw ingredients are alive, they move around and create surprises. You have to be ready to guide the fragrance in an unconscious way."
Creative emotionality
"It's of the moment. It's about life lived, about culture and, during the composition phase, about letting go. The raw ingredients are alive, they move around and create surprises. You have to be ready to guide the fragrance in an unconscious way."
The path of the scent
"The fragrance chooses its own expression. Artistic sensitivity acts as a servant. A painter doesn't know the finality of his canvas until it's done. Just as in painting or writing, it's the fragrance that reveals its true desire."
Design and discovery
"The word "discover " is better adapted to the emotional side of assembling essences. A sense of wonderment is at the end of the fragrance!"
The ingredients
"I particularly appreciate the ones that I have discovered myself and that improve over time; woods, flowers and extraction methods can produce miracles. Working with words and essences is all part of the same phenomenon. Words are marvelous… forming a phrase is a perilous exercise!"
The adjectives of Lutens: powerful, mysterious, bold, spell-binding, hypnotic, voluptuous, opulent, carnal
"Perfume is a transposition of the self in the moment. It's the honest expression of a form in the moment through a fragrance. The moment I achieved it, when I can say, "That's it!" As for myself, I'm too invested in defining the scent to be able to define myself at that exact moment."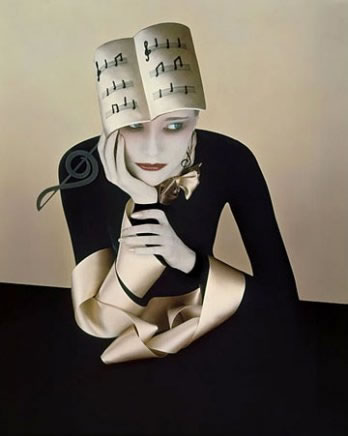 To the notion of presence, Monsieur Lutens acts and works in the moment — defining, in the craft of a years work in building the entanglement of a scent — the waft of fragrance, the spellbinding of it, happens in an instant, the memory holds forever that increment of smoked savoring, pro fumo.
Tim | Dreaming of: Paris and Marrakech
–––––
H U M A N B R A N D | S t r a t e g i e s
https://www.girvin.com/subsites/humanbrands/
the reels: http://www.youtube.com/user/GIRVIN888
girvin blogs:
http://blog.girvin.com/
https://tim.girvin.com/index.php
girvin profiles and communities:
TED: http://www.ted.com/index.php/profiles/view/id/825
Behance: http://www.behance.net/GIRVIN-Branding
Flickr: http://www.flickr.com/photos/tgirvin/
Google: http://www.google.com/profiles/timgirvin
LinkedIn: http://www.linkedin.com/in/timgirvin
Facebook: http://www.facebook.com/people/Tim-Girvin/644114347
Facebook Page: http://www.facebook.com/pages/Seattle-WA/GIRVIN/91069489624
Twitter: http://twitter.com/tgirvin