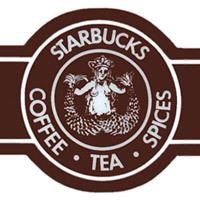 Store one: Pike Place Market: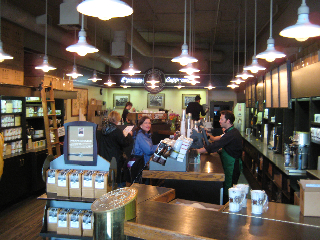 It's clear that Howard Schultz is loved, given the rousing support he received at the shareholder's conference, this past week in Seattle. Even k.d. lang was there, savoring the melange of several thousand people, singing out. But what's happened? Things have fallen apart. And there are, of course, others that are similarly afflicted by the emerging challenges in the market. Speak true, do I. I know. There have been storms brewing in Starbucks' cup.
I was thinking about the challenges of the Starbucks' story by being there with another person, Timothy Lauren — and talking about, exploring the character of the Starbucks' brand. Timothy comes from the space of experience sentience, as a former executive in the brandspace of fragrance, at Symrise. Tim knows that character of considering brand is a holistic framing of customer relationships. So, in a tour of Girvin, I took him to Starbuck's | Store one. That's where I met Howard Schultz, first, decades ago, as he pitched a team of founding fathers on the opening of the concept of Starbucks. A simple shopfront. An honest man's dream — a visioning of a new coffee, cherished in the European tradition.
Back then, the design was rather "antiquated" — 18th century in character, the brand mark shown looking like something from several centuries back, perhaps a watermark or expression of the printer's seal. Mystical, perhaps.
And that mystical character was compelling — breasted, a marine spirit with twin tails and crowned with flowing hair (noted above). That rendering was created in the marvelous imagination of Terry Heckler, combining another brand development: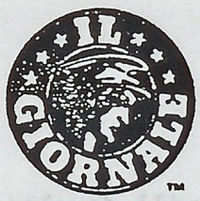 Refined: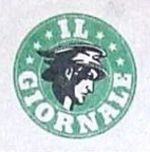 (Il Giornarle was the espresso café Howard Schultz opened up in 1986 after failing to convince the original owners of Starbucks to focus on serving espresso beverages. By 1987, the two remaining original owners of Starbucks decided to sell the business and Howard jumped at the chance to buy Starbucks and remake it into the espresso bar concept he had just begun at Il Giornale.) John Moore — thanks for the references!
From there, Terry's team, lead by my friend and legendary designer, Doug Fast (classic signwriter and historical graphics aficionado) went here:

To here: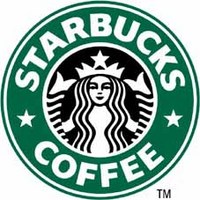 But in a way, what I found – and this in aside from John Moore's (super smart) exploratory web principles in community development:
http://brandautopsy.typepad.com/brandautopsy/2008/03/my-starbucks-id.html
that we need to think, as well, how to explore the sentient, sense space of the retail. I'd commented on this in the past — about the story and brand space and the human character of these interactions. I don't, personally, need things rough and nicked, handy patina in experience, in the character of brand presence — but what I'm wondering about is how to get back to story | store one. How to get back to that space in the market — Pike Place Market, a couple of blocks from my offices in Seattle. Look here:
What's that? What's here? Thinking about the concept of returning to the true story. Going back to the beginning is the best way of finding the heart of the telling — in brands, it's the same way.
Mystical foundation: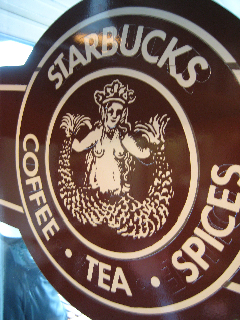 A sense of place, made in the Market: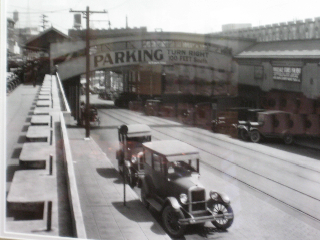 Place, in space:

Recollection, in containment:

People are here:

Shown, the utility:

Floor, used — the wabi sabi of brand sense:

It's a working space, stored — room: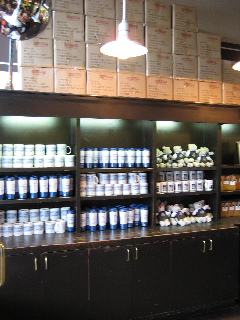 Pause in picture:

Blend to place:

Light, simply in utility:

Time layered in action: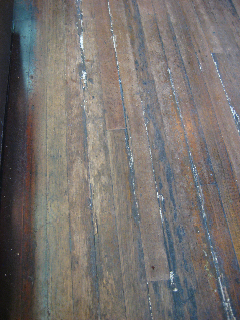 Go up there: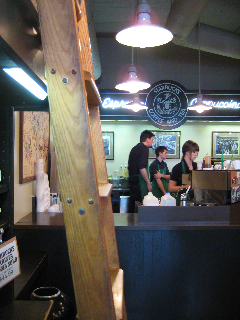 Look up there:

Sign of honesty:

Shoot the brand messenger: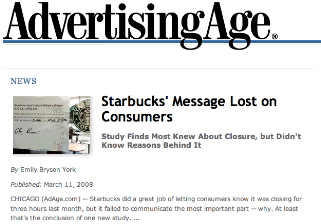 I find myself. I find my self in going back, historically, for many brands — it's finding that true story that relates, links into my heart. And in much of the work that we do, it's about that — finding the elements, the fire that first ignited the connection.
Other commentary:
March 22, 2007
Starbucks' Credibility Problem
After a little up-tick yesterday when Starbucks (SBUX) said it would add 10,000 stores over the next four years, and double revenue in five, the stock is moving back down again. At $32, it is down 10% in the last 90 days.
The problems seems to be that very few investors think that the next year will be great for Starbucks, let alone the next five years. Of the 21 analysts who cover the stock, five have it as a hold, according to Thomson First Call. Morningstar's "fair value" estimate for the stock is only $35, which is below where it traded in January.
Stabucks did increase it sales by 91% from 2003 to 2006, moving from $2.39 billion to $4.61 billion. But, now its aims to double off a much larger base.
Then, there is the problems of McDonald's (MCD) which is clearly targeting Starbucks with a better morning menu, premium coffees and 24-hour stores. Even Dunkin Donuts offers up-scale coffee.
The next four years are four hard years, at least compared to the last four. Come to think of it, that comment is obvious.
Douglas A. McIntyre can be reached at douglasamcintyre@247wallst.com.
….
John Moore's exploration:
http://brandautopsy.typepad.com/brandautopsy/2007/03/solving_starbuc_5.html