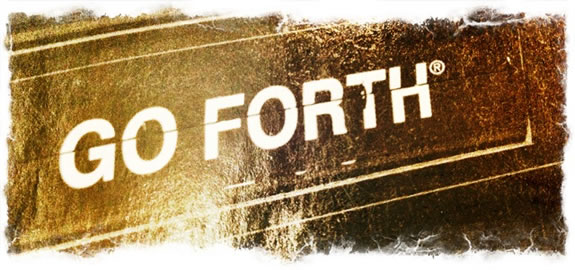 Designing strategies for Movement,
People Journeying Into, and
Coming From, a Place
I was walking a corridor,
and it was like a dream —
blood red,
bathed in blood,
a journeying into brilliant light.
Except that it wasn't a dream,
but rather a walk in an old section of an inner courtyard, Peru.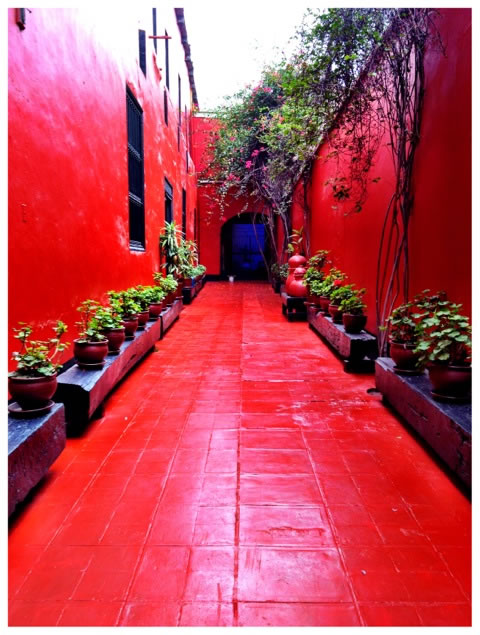 But it got me thinking — the notion of procession.
What brings me here, what walks me down this way?
Color. A sign, light, the message, walls and containment?
Channel — the people, the way, the corridor.
In a manner, everything fits together —
there is:
a sign,
light,
patterning in the floor that suggests movement —
the symbols of progression —
a sequence of arcades, rhythmic movement;
a progression of lights,
signing and messaged notations,
art that needs to be seen,
scene, in a long pan of stride —
it's like: "this is the way."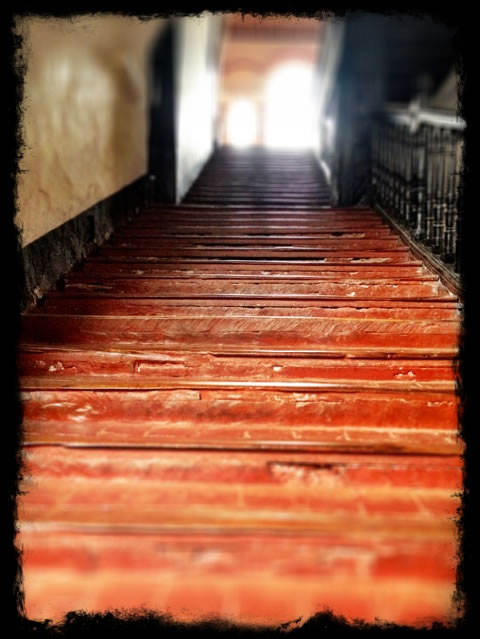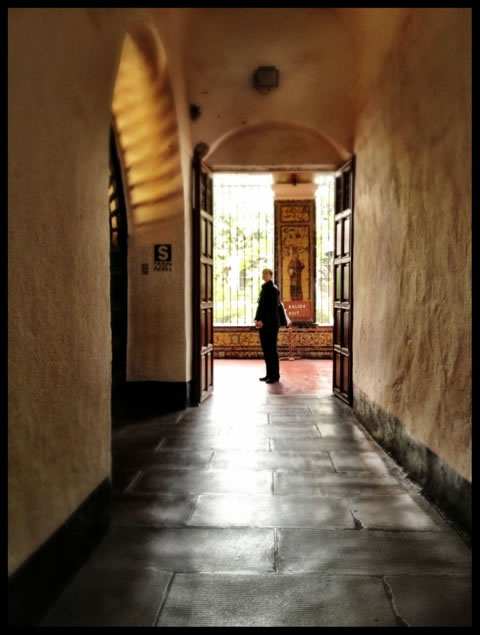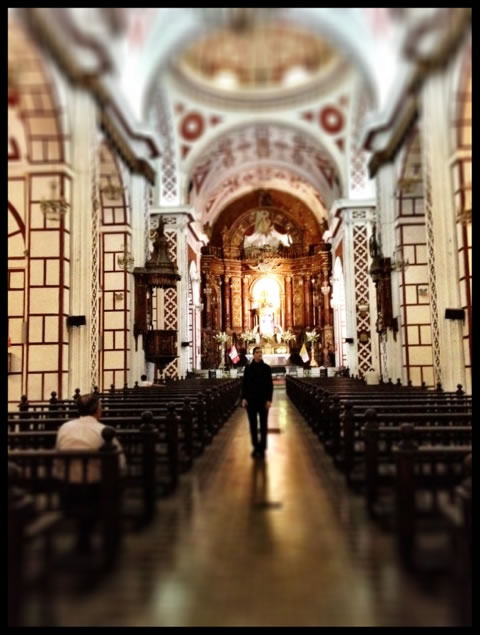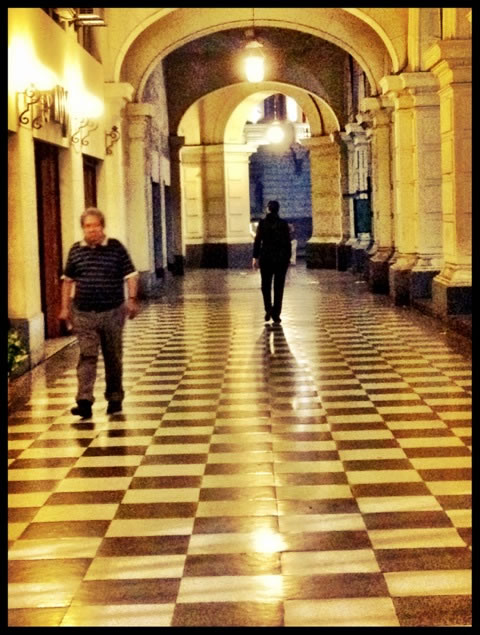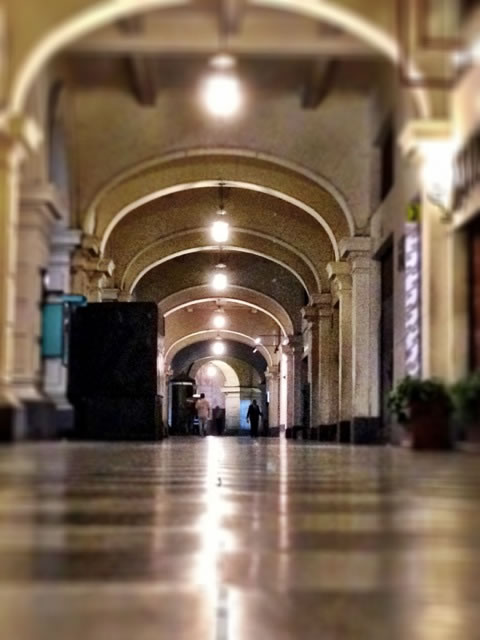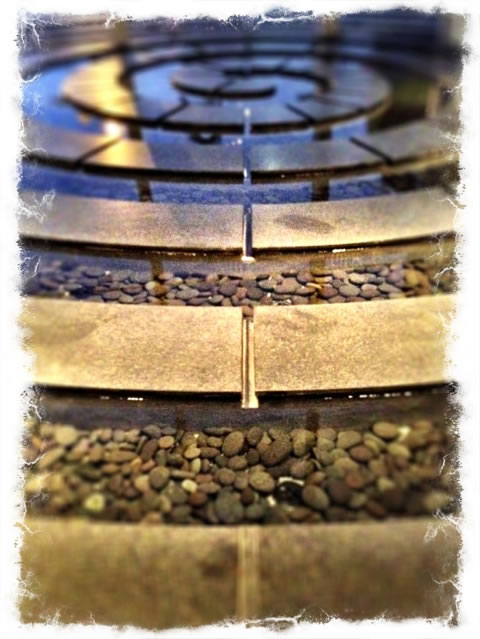 In thinking about your design of experiences,
the journey of ways for people to get somewhere,
light will be a substantive play — and finally, what's down there,
at the end?
Being one that is perpetually driven to, attracted to, the Forbidden, I go that way
down where I'm not supposed to go, or, on a more aligned expectation, supposed to go.
I like to think —
what will take me down that hall?
Curiosity, alone, is not the common denominator.
In thinking about a shopfront — from the outside,
as Les Wexner has intoned —
a good shopkeeper cares about his windows,
those that see into and out of, the place of sale —
what brings your customers in,
and what stories they take with them.
Care is everything, to the magnetism of a sequence — I see something, I make my way,
I go
ahead,
I go
forth.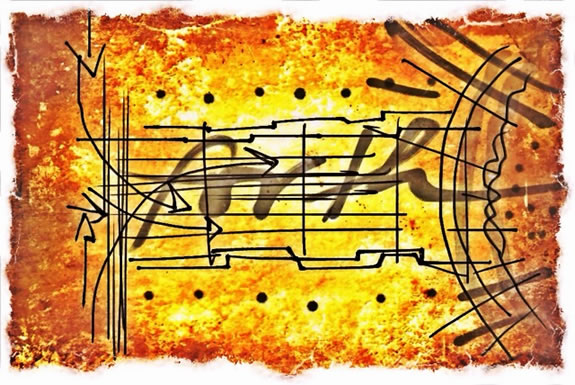 DESIGNING FUTURE FORTH
Going forward, the channel, the corridor — to the center of the idea,
mapping that ground,
that place where the story is further told.
Go forth, design that journey, go deeper.
Go in.
Tim | GIRVIN DECATUR ISLAND STUDIOS
…..
G I R V I N | RETELLING RETAIL
DESIGNING THE STRATEGY OF SELLING :
BRAND STORYTELLING ENVIRONMENTS, EXPERIENCES = PLACES
http://bit.ly/rRfwAA