The rippling of Genius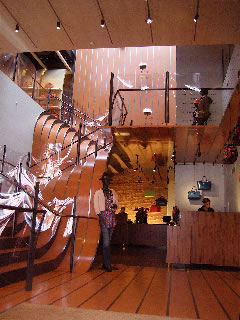 A friend writes from London — a visit to the Victoria & Albert show on the design ingenuity of Thomas Heatherwick. It's not the first time that we've observed his shining light.
Earlier, working in NYC, we'd noted his work on the curious majesty of his rendering of the Longchamp brand
[a Girvin photograph, shown above] —
a slithering, liquid display of woods and metals,
pooling and peeling out of the place like
a melted design of leathers,
draped and unfolding product story on product story.
She offers this imagery:
Heatherwick's Seed Cathedral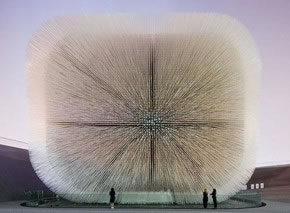 A model of the Olympic Cauldron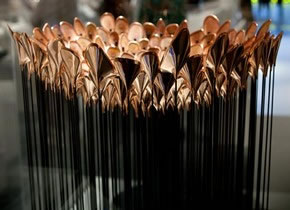 And the realization: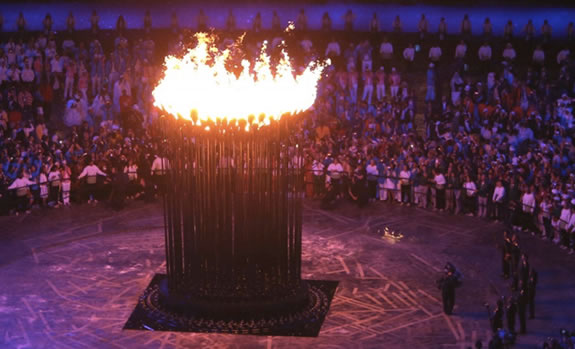 And this link, for you and I to explore: videos, storytelling, imagery and interviews,
delving into the startling imaginative flights of this polymath,
a kind of DaVinci of the present era.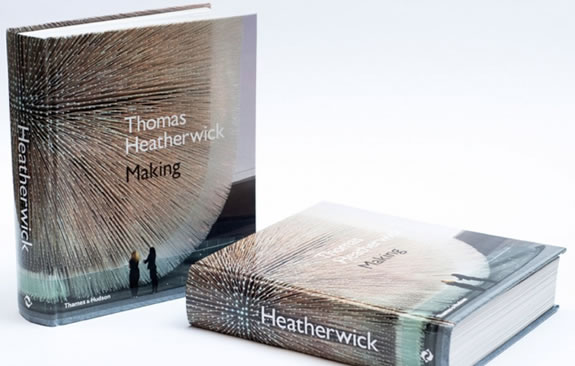 TSG | Queen Anne Studios
…..
G I R V I N | BRANDS BASED ON GENIUS
BUILDING STRATEGY AROUND PEOPLE