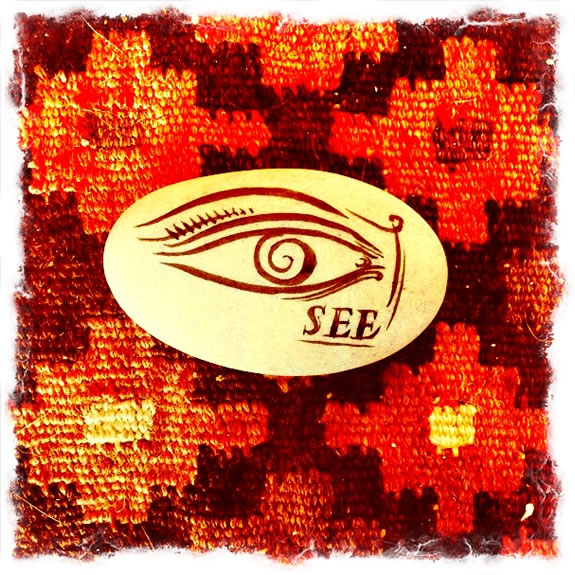 Look Deep. The Art of Seeing In.
I was looking at some stones that I'd drawn on, and I realized that "seeing" was a frequent reference — I draw on a stone and leave it out as a re-minder.
Looking out for these — or any marked stone — white-granite-veined X or O stones, they have their language, geological storytelling that might bode a deeper meaning.
For as sure as you know, an X-crossed stone is a magic stone, the crossroads with an X is the symbol of the point where things come together — potentially from one plane, to another — the cross roads are where things happen.
A special and rare place.
Convergence.
Confluence.
Collision.
Nexus.
Fluxus.
Magic.
A tipping point.
I used to give gifts to children — "here's a magic stone, you can collect them, and give them to others, or put them some place special."
Then I began to make my own stones, with messages, words, ideas — and I'd leave them out for others to see and find. And some did.
When you see something, that's says: "see," your inclination might be, "what?"
See what?
Better still, to that journey,
"what have you seen,
where have you been,
and what are you looking for?"
And to that — looking in, looking deeper, if you're looking, you shall seek —
but what shall you find?
What you seek, you shall find.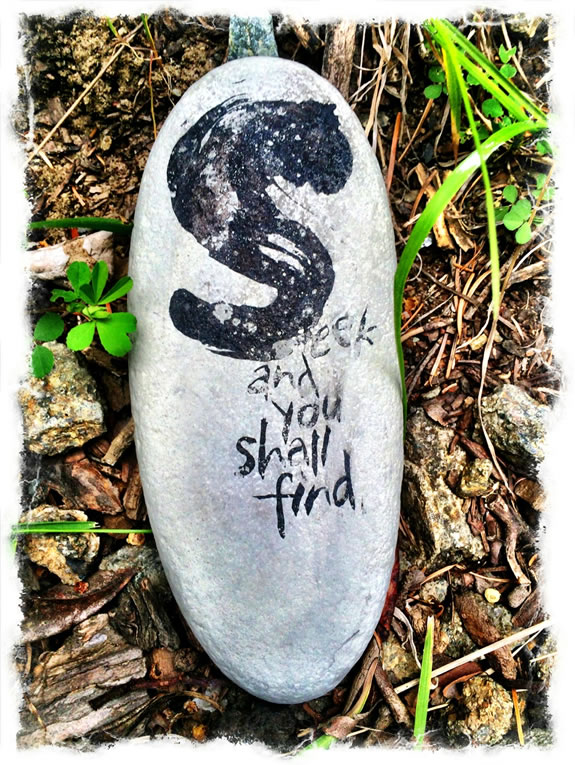 When I look, I'm looking for answers —
"your story is; your work is; your difference is; you are..?"
And, in a manner, that idea of the journey of any quest, and the challenge of the question, comes back to a fundamental soulful portage —
"you're? You are?"
"Where to?"
You're crossing from one stream to another, each flowing onwards, perhaps in differing directions.
And in that quest to brand —
the meaning of its presence:
"what's this brand — this enterprise, this team engagement — for;
what's it stand for;
what's it working towards; what is it contributing to — who will care about it?"
You can ask —
but you must see —
to create a difference.
Beseech, seek, and presage —
the quest for wisdom,
to keenly perceive —
align.
TIM | GIRVIN | DECATUR ISLAND STUDIOS
…..
G I R V I N | N E W WOWNESS
INNOVATION WORKSHOPS
APPRECIATIVE LISTENING AND THE STATE OF FEELINGNESS:
CREATING STRATEGIES, PRODUCTS,
IDEAS FOR CHANGE.
http://bit.ly/vfzyEU