What is home?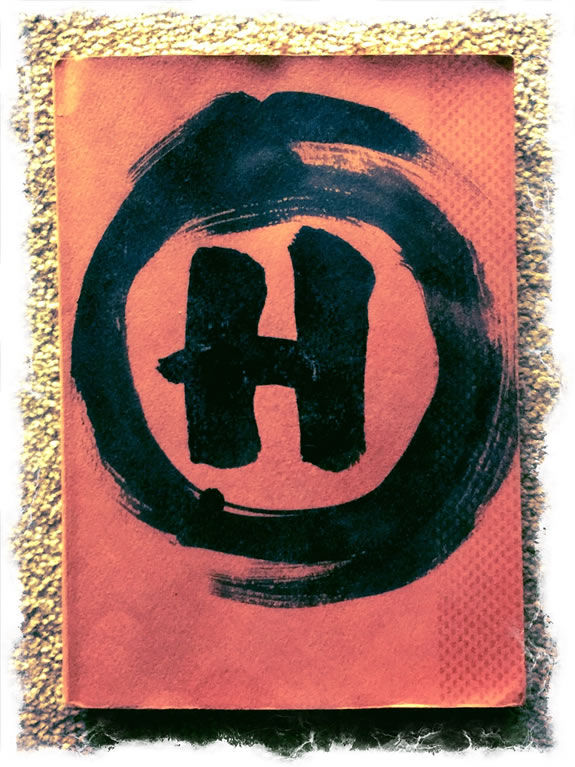 The Pathway To Where You Were
and Where You Might Need To Be
I was talking to some athletes —
baseball players, about their concept of home.
Home Runs, Home plate.
What is that,
getting home?
The metaphor of home, home runs, getting home, hitting a homer — as well we all know, in a manner,
the whole game
is about getting back home.
Ever allegorical, I wonder about that journey home — since, as of this writing, I'm doing exactly that. Going home. I have mixed feelings about home. I recall when I was in high school, my big dream was to get a long way from home — but, inherently, it wasn't about leaving my family, but more about distance — geographically being far. As I was far away, I found that I dreamed about being at home — being in my room, listening to the sound of the house — the sounds of home.
I had an interesting expansion on this blog, in a request from my Mother to talk about a grouping of paintings that, to her take, were more elementally painted — they are less about the detailing of the over-layment of articulating strokes and
more about the core alchemy of
the impulsive abstraction of heartfully intuitive movements,
washes and the archaeology of the painterly sediments.
They are more active; they happen.
What I found in my journey home was a deepening intertwinement between my work, my history, my experience of design. And my Mother.
The signature of making is genetic, you go back, you go deeper, in all alchemy of materialization, to find the source of your making — you are what you make, and you are going home.
So what I found is that there are patternings, layerings and exposure that take you to home, your home plate, the strike zone, the kick-off point — whose starting batter up will take you around the world: which is your life.
So in studying my Mother's studio, I go back to one of my starting places — a garden patch for seedlings, germination and their blossoming.
So I walk back and look into
my genetic coding,
my personal BrandCode®.
There is a history for me in the idea of layering — things that are seen, under layering of another — that would be:
palimpsest.
That which was written before,
a shadow, erased and re-written.
So, in looking at the evolution of my Mother's paintings, which are exemplars of oil-washed layerings. I went up there, into her studio, and meditated on the work —
the character of our history, journeys and relationships.
I talked to her about the elemental — the work — building a painting as a journey — work, on work, stroke on stroke, color on tint, minerals and agents transmuting for a new alchemy of revelation.
We looked,
we talked,
we got
closer,
into
the workings of
making
meaning,
in
HEART.
The studio.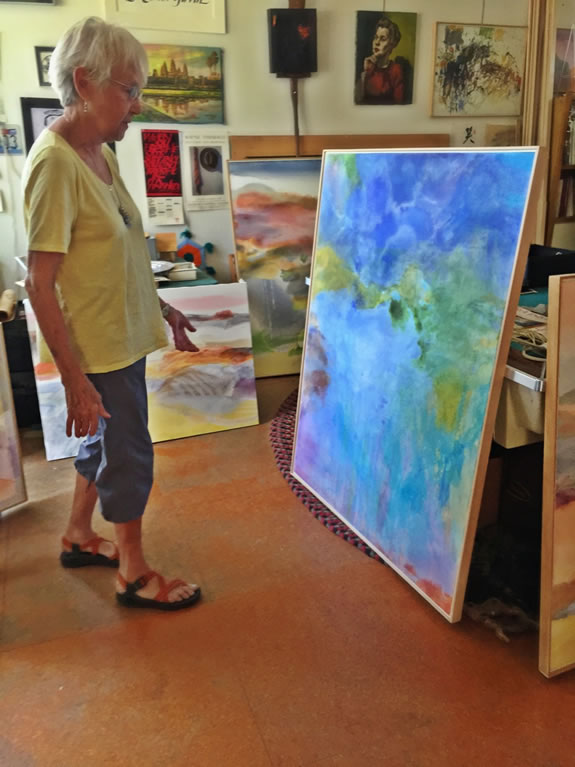 Lights and layers.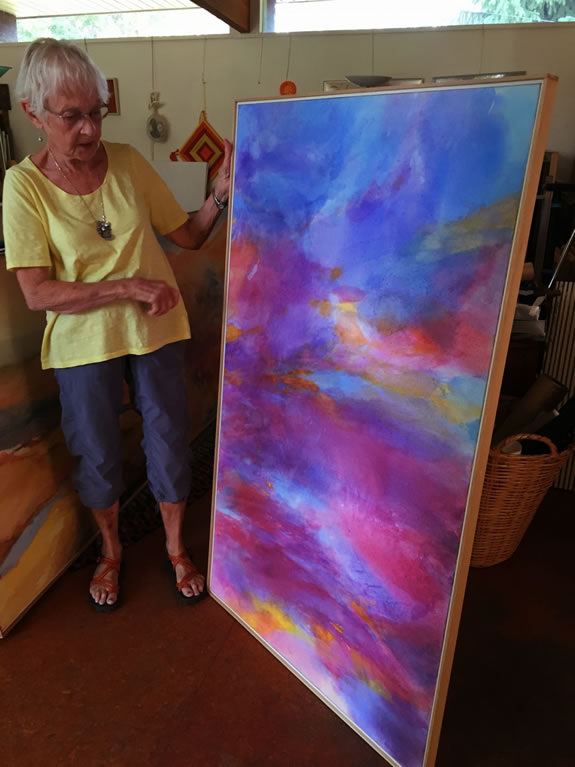 George Girvin & Lila Girvin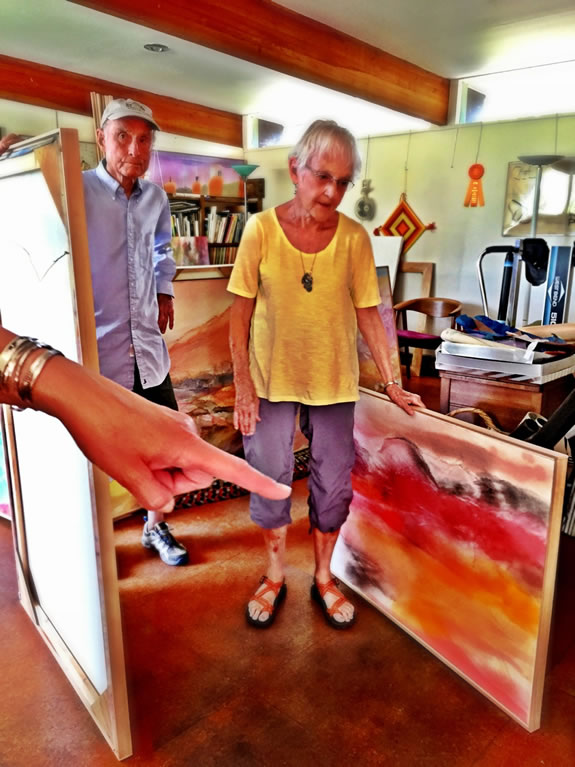 Talking collective movements —
like the Zenga,
of Haboku
and
Sui-boku-ga.
These are all Zen-legacy techniques of splashed or "broken ink—"
approaches to rendering ideas that I came at from a different angle than my Mother, but still the same idea of journey — energizing ideals and ideas through abstraction.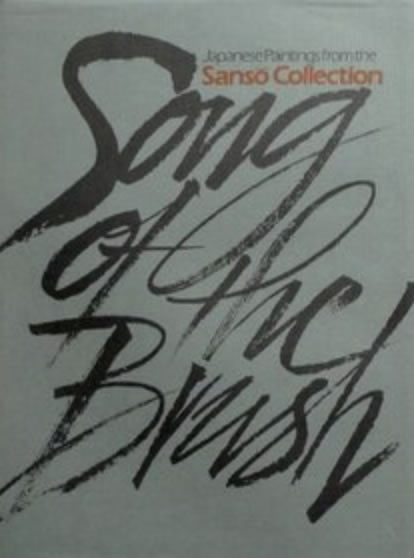 I designed around that conception in building
the publication design
around "Song of the Brush."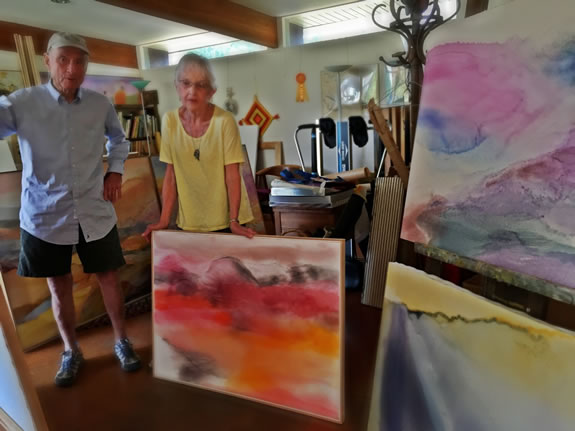 Jonathan Girvin & Lila Girvin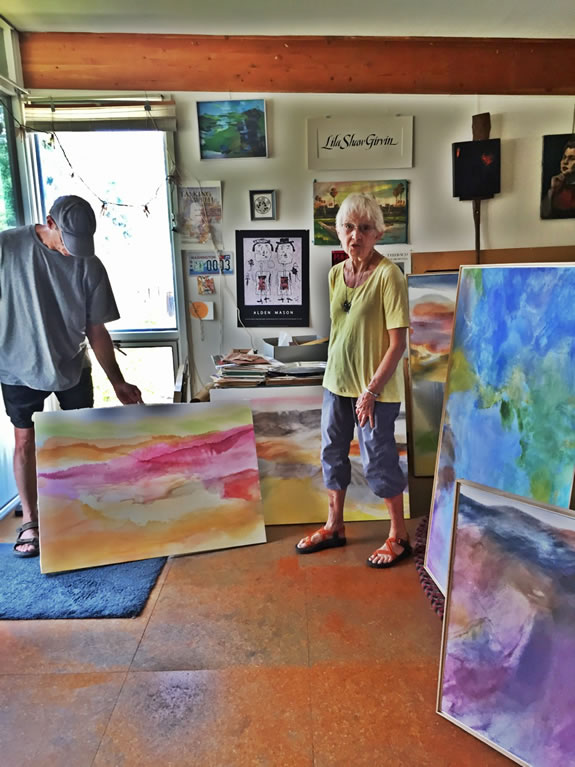 The alchemy of transmutation and painterly sediment.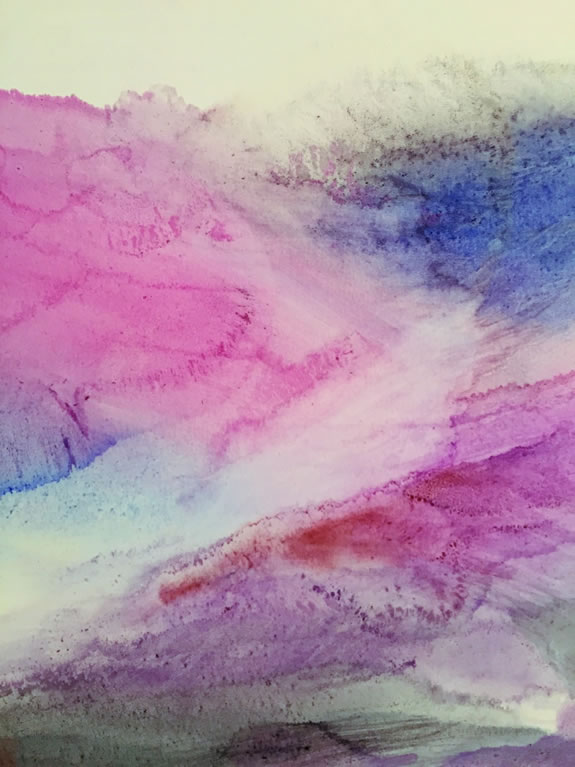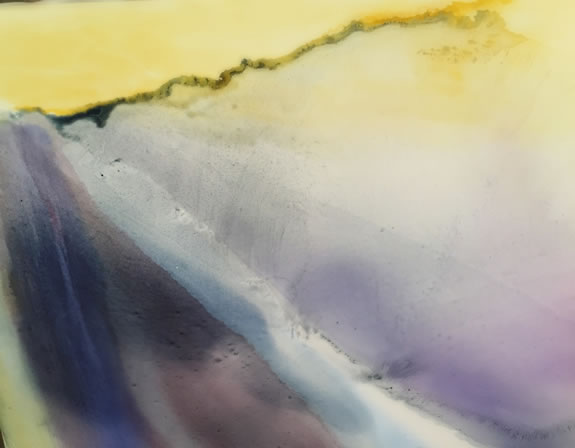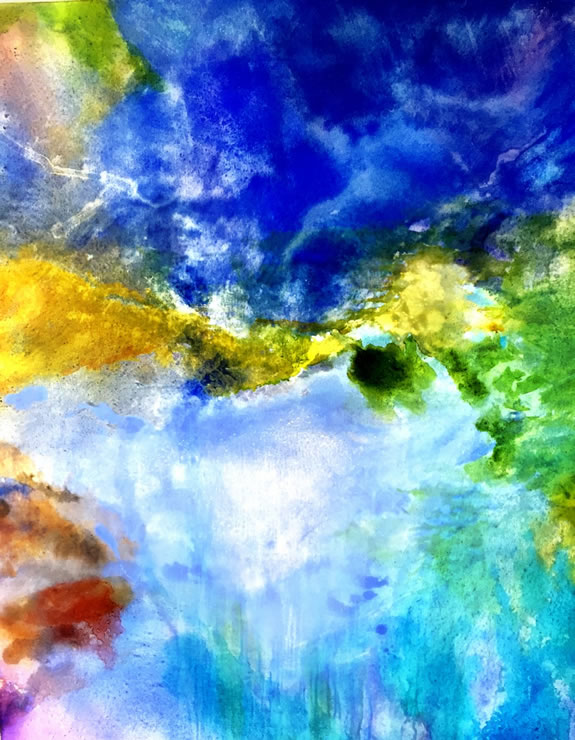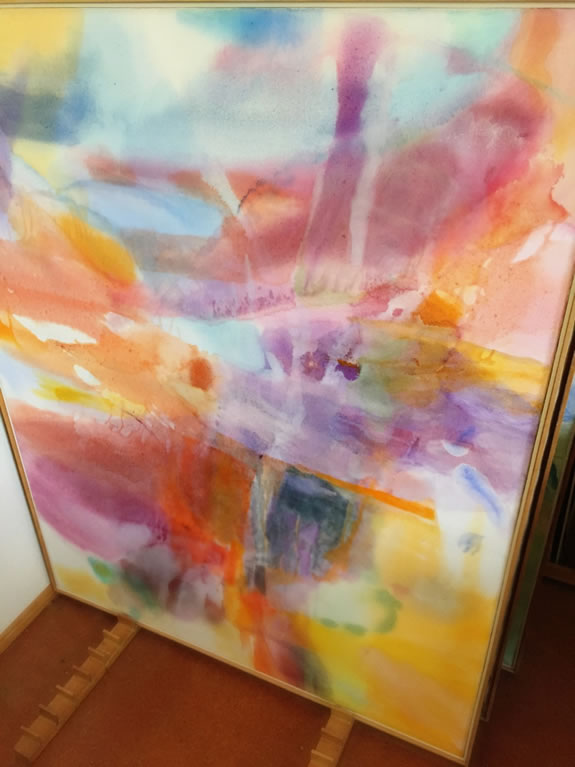 The GIRVIN studio,
at 42nd & Perry —
a workshop of ideas and
explorations, long running, now —
I'd estimate 45 years straight.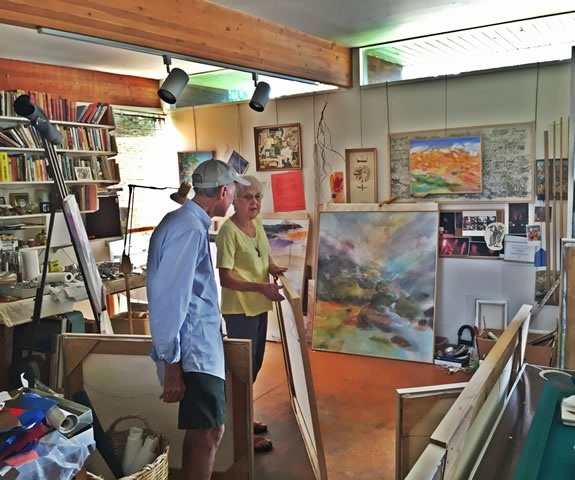 Imagination and imagery
— intertwined.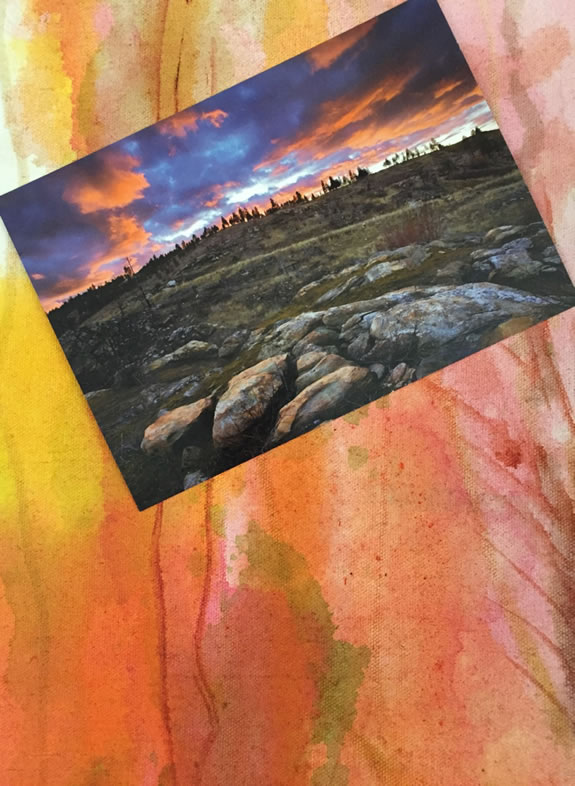 Washes, overlays and pigment layers
— a canvas, resting on a cork flooring distressed by turpentine.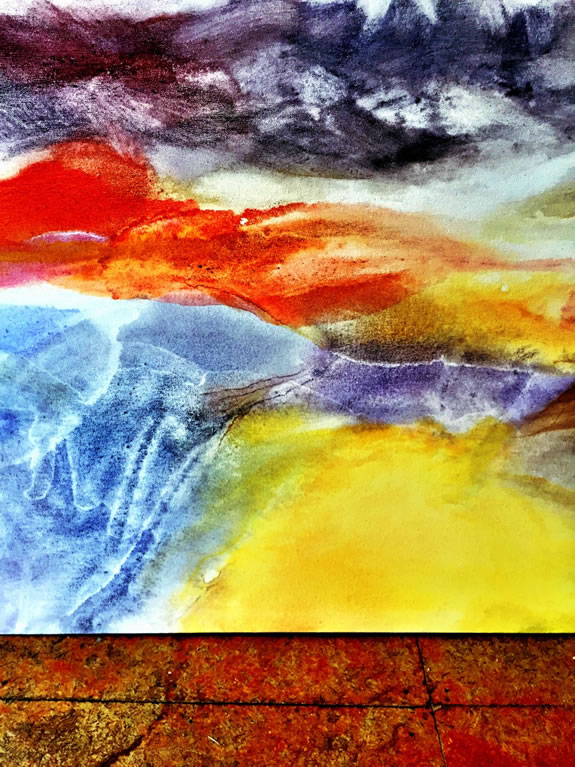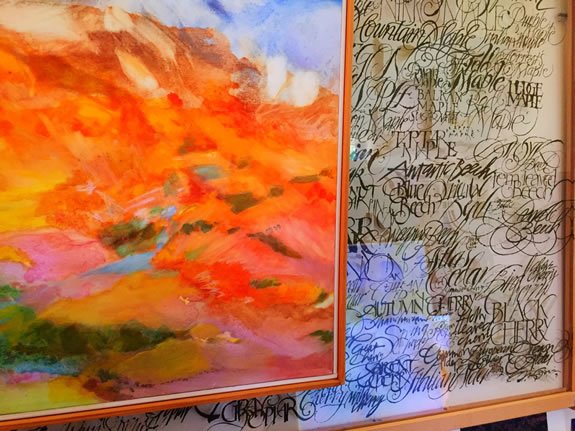 Lila, as a young woman.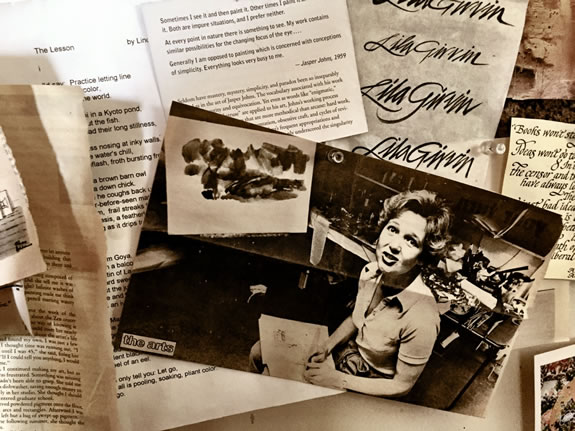 Broken Ink.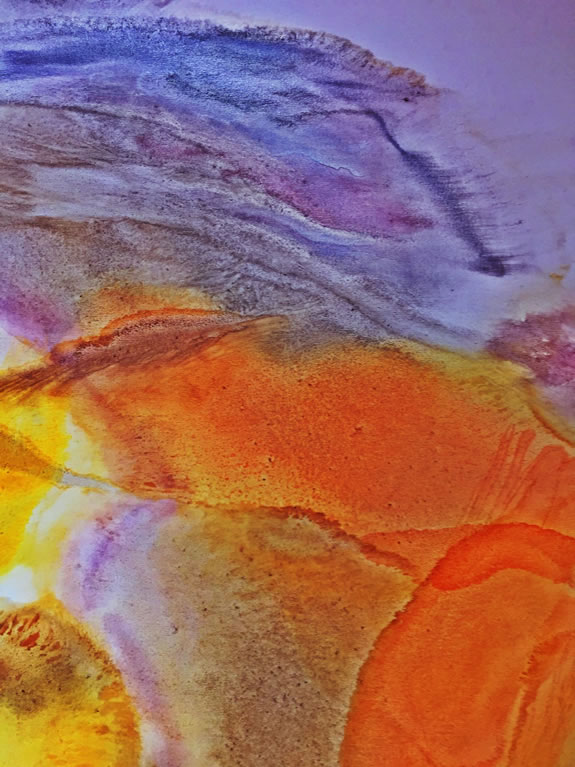 What happens in that journey are layerings of study and exploration — me:
books, journals, calligraphy — a different kind of broken ink.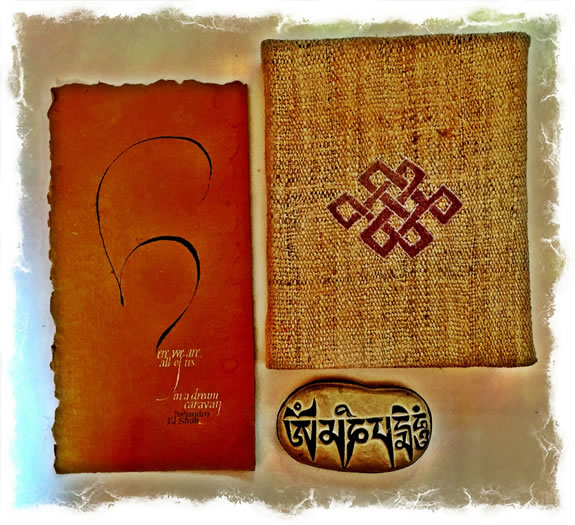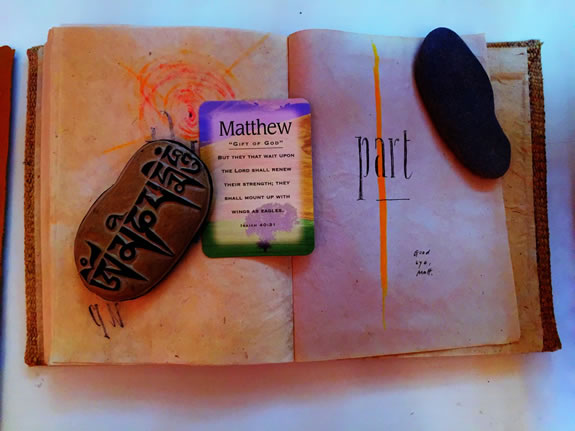 Another form of textured layering — the glaze of a plate that has been in my family
since my childhood.
Never
forgotten.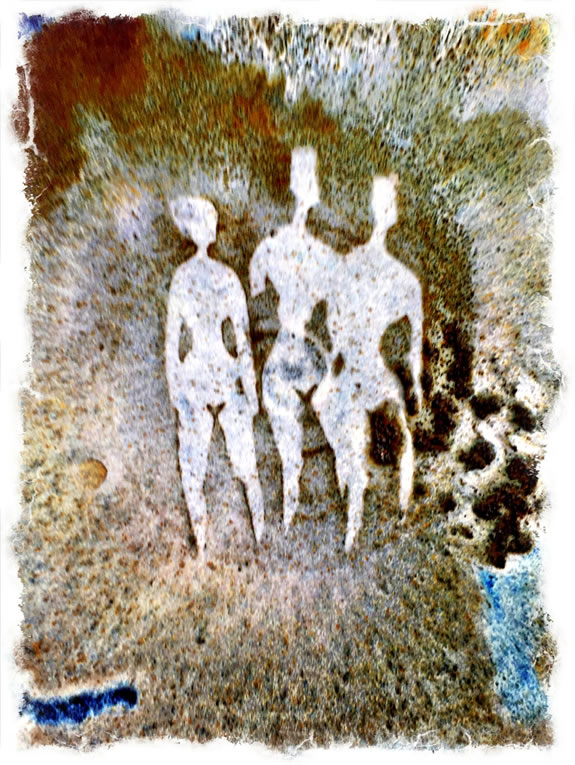 Brilliance — a dimensionality of forms and colors.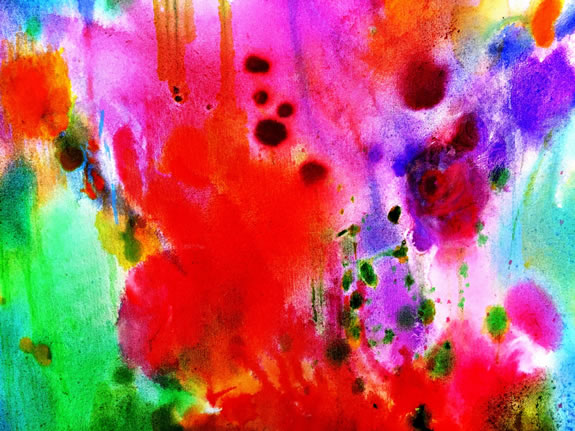 Some hangings,
textured.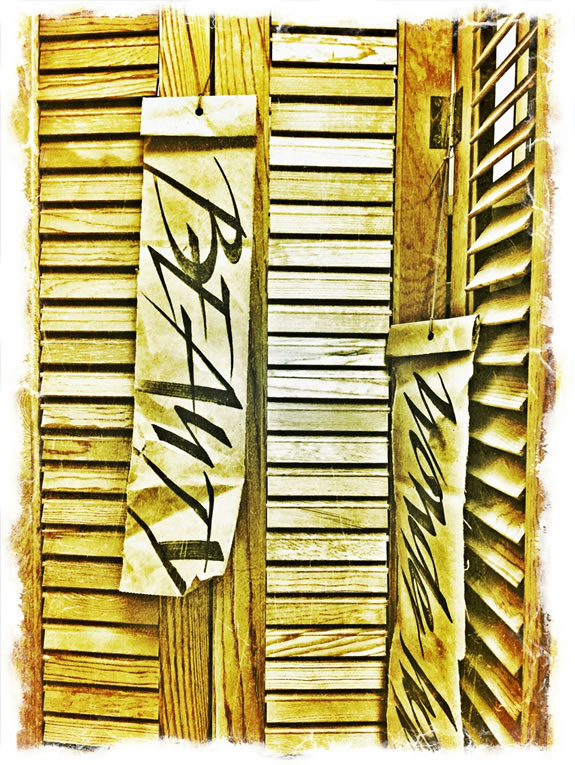 Chalkwork.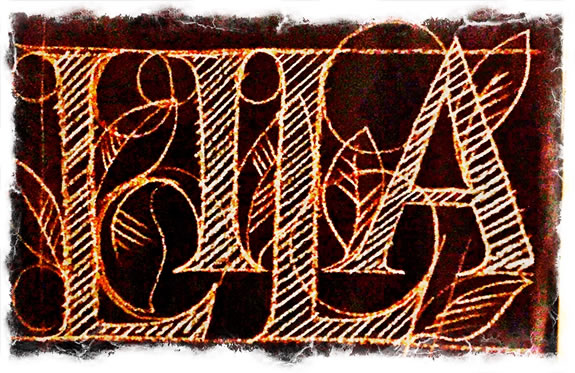 A collaged door paneling.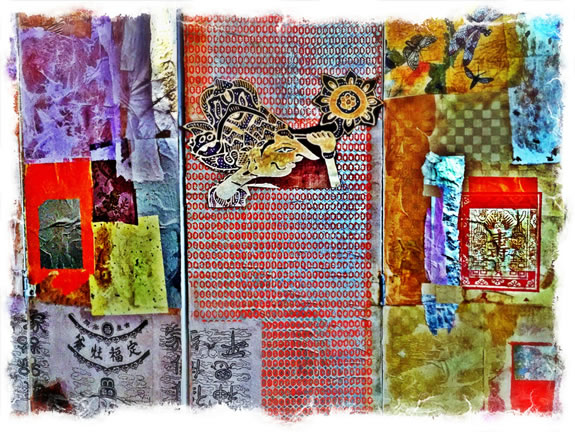 The patterning of
bamboo
woven.
Hanakago.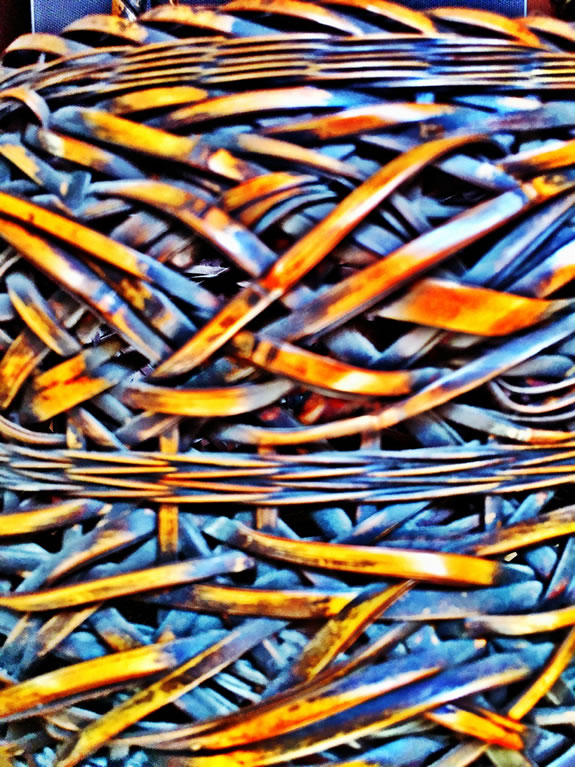 Isn't it so that
everything is
a story inside a story?
And there is a patterning in that story, that might be another layer, inside that story — like the sedimentary color washing of oil paint and turpentine or chinese ink and spring water — ideas emerge in the liquidity of movement and their evincing of emotion — an archaeology of evidence, that beckons, by survival of those foundational movements, the genetic character of that person — the signature of hand and the edition of eye, the hand draws what the eye sees, and the eye sees what the hand renders — and the mind, and memory, edits that content for immediacy and relevance.
What feels real,
hand made,
mind remembered,
right now.
Tim | GIRVIN | Queen Anne Elementary School Studios.
…..
M I X I N G
L A Y E R I N G
&
A L L E G O R Y
––––––
G I R V I N | SOCIALITY + MEDIATION
DESIGNING BRAND STORYTELLING IN HYBRID MEDIA
http://goo.gl/CGXfLb