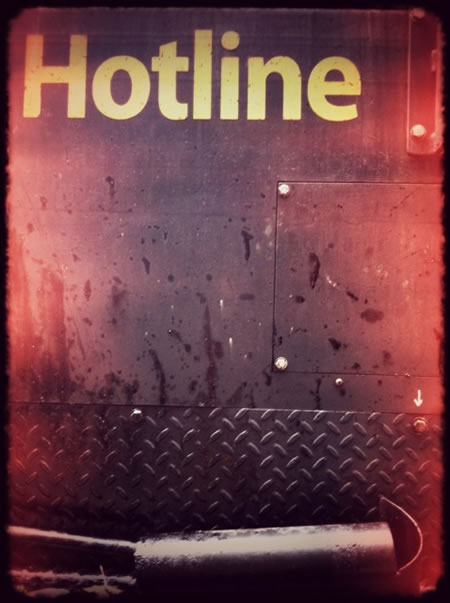 FINDING THE HOT LINE, TO STORY AND SOUL
I was walking the street, and came upon the asphalt and tar, street laying truck — with a sign that said:
"POTHOLE HOTLINE."
If you find a pothole — call them, and they'll fix it.
I was more interested in the hotline. I was thinking about the idea of the hot line.
I'm looking for the meaning inside the meaning of any word — but more so, thinking about the idea of how direct lines, hotlines connect with people.
We've talked in the past about the idea of the red thread, [Den Röda Tråden] the notion of a modeling that propounds a seamless line of story and experience in the sensation of place. In a way, the hotline refers to that — something in the range of experiential connection that quickly tells a story.
With a hotline — an object that bears the heat of vibration — it's a quick read into the story. It's a distinct sync into presence and attentionality. So, for example, one might propose that Apple's hotlines are uses of lavish technology applications — a banded screen throughout the space, aluminum and steel expansiveness, specially fabricated glass treatments, bolting and attachments — their use of a luminous glass staircase (patented) and made of specially laminated and treaded materials — add blonde woods, clean clarity of message and merchandising display and you have the components that speak to brand, place, recognition.
Interestingly enough, the idea of hotlines can be carried to the most deeply defined level of integration. Apple's patented nearly all of the interior design conceptions. Steve Jobs' name is some of them.
HOTLINES | APPLE
glass | stairways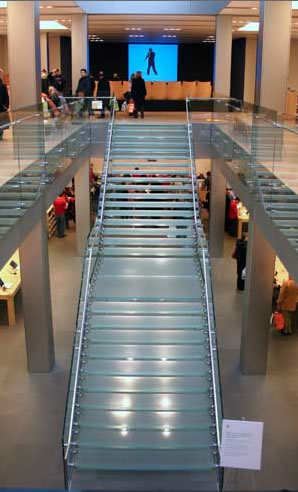 North Michigan Avenue, Chicago, IL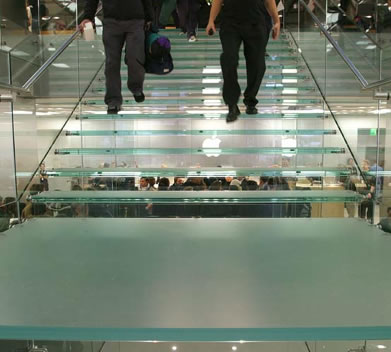 Regent Street, London, UK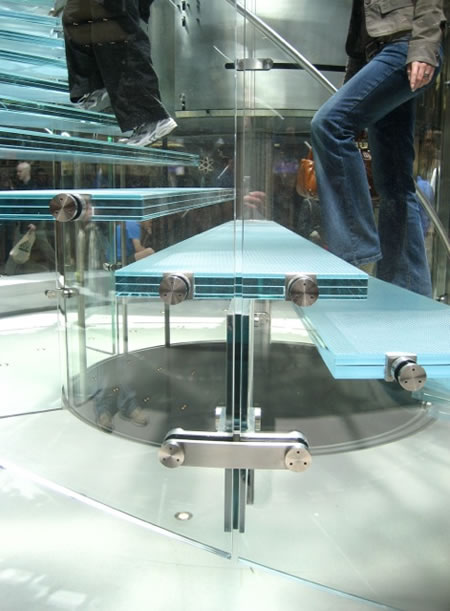 5th Avenue, NYC, NY
display tables, stainless steel walls, banding digital display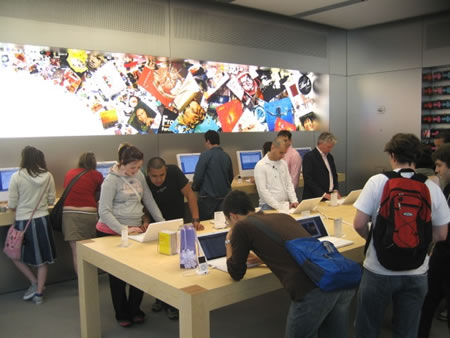 5th Avenue, NYC, NY
Patent registrations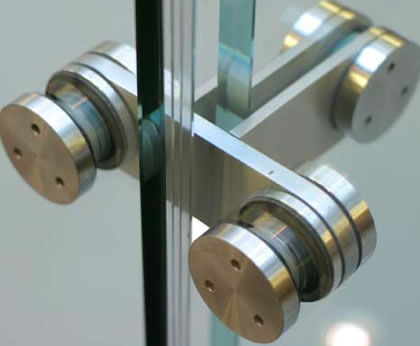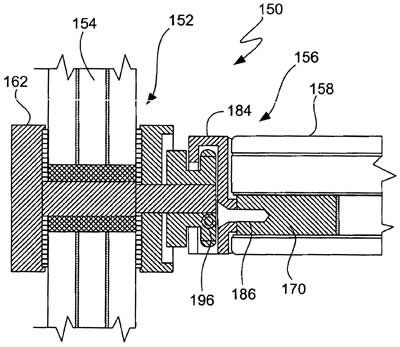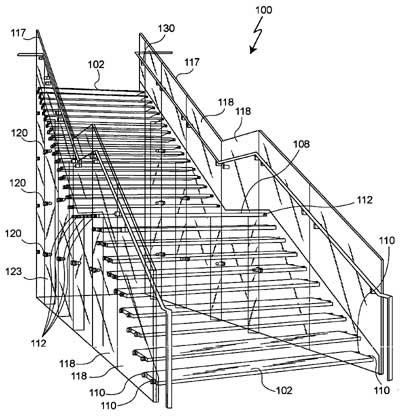 Working on a recent project, building a design solution that gathers up the most significant DNA of a brand, and translating this into a amuletic character, I realized that our analysis was looking into the heart of the hotlines — the code of the most experiential part of the vibe of brand; the code of the product, the signals of deep memory — decades of relationships, touch(ing) points, scent, gestures of brand storytelling.
SEEKING HOTLINES:
holistic sensation: core code > key recognition factors
the folding of time: memory > legacies of experience
the contact of texture: touch > feel character
the heard: sound > recollection
luminous: perceptions of light ambience > perspective moderation
coloration: the palette > brand knowledge
scent: perfume distinction > scent depth
Tim | NYC
––––
Crowdweaving innovation >brand events
Girvin BrandQuest® | http://bit.ly/eiFIuP