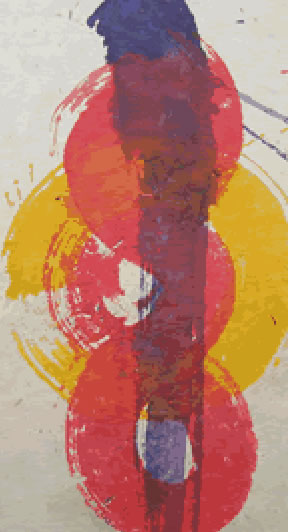 The stroke of ideas | calligraphy, lustration and the smoke of being.
I'm contemplating the idea of the liquidity of ideas, in the animations of ink, scent, smoke and ideals. I've written about the context of this, earlier — the notion of energy and the calligraphic, transparently arrayed as a wash of ink in space. Energy and spirit, capturing the lustration of experience.
When I draw, with water, gum and powdered pigment, that idea of fluency — the flow of, and in, things, becomes realized. And when I paint, I see through things to the energy that lies beneath — the layering of the experience — one level to another, and another, and finally compositing.
To that idea, the stroking of inked washing on levels, to express, abstractly, the sensing of dimension, these journal renderings reach there, though there's some dithering of the enlarged imagery. You get the idea…
madrona and island washed stipple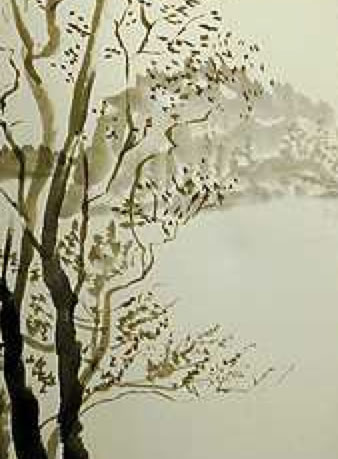 brushed snags and hillock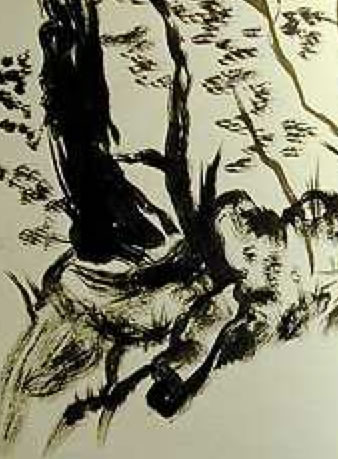 alpine hillock and old yew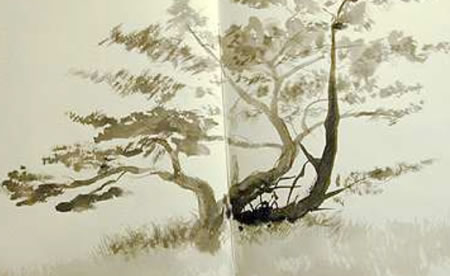 trunk stroke

brushed branch and grasses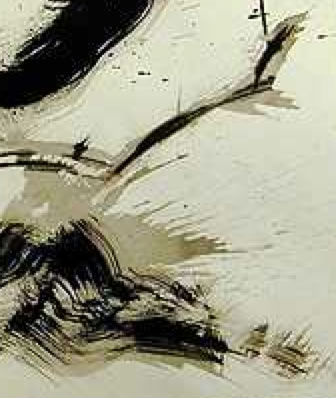 crag and hillocks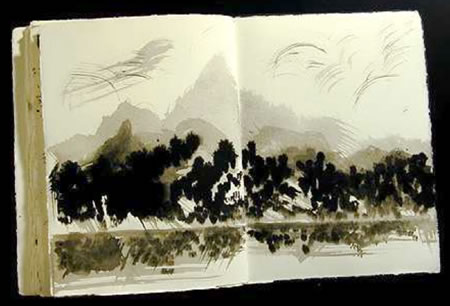 colored overlaid washes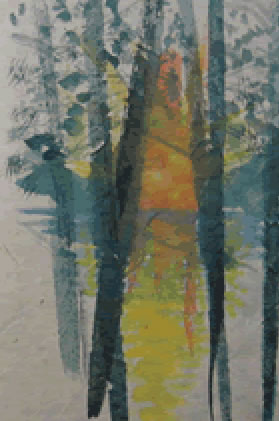 overlays of single colored, dimensional stroke

Why smoke, to ink and mystic line?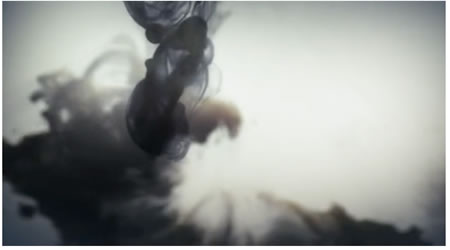 In the washed layering of fume, in scent, which even I can gather in the spirit of the ink — the fragrance of its making, gone good, gone bad. Some inks smell of a kind of dusty perfume, of root and dirt and stone; others are more synthetic in character — I prefer the scenting of the organically found. The metaphor of perfume, the smoky line of fragrance (the fumes that travel through: per fume) is something to reflect — both, linger in the line of layer and touch to sensical experience and memory. Every stroke for me, bespeaks that which is recalled in the instant of draughting.
That liquidity, that flow, is captured in the new launched minute television spot for CentralChinaTV.
The sequence of these ideas gestures, in composition, to the notion of the mystery of the floating ink that smokily conveys form — in that abstraction, lies envisioning of something greater, if only seen as brushed and watered inky line.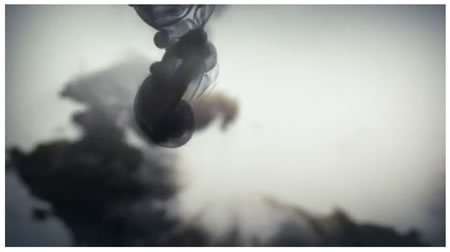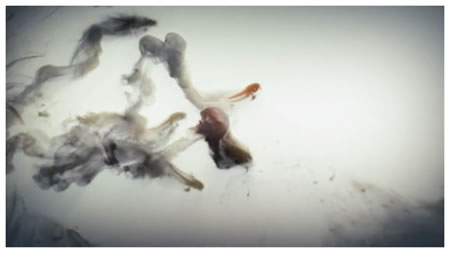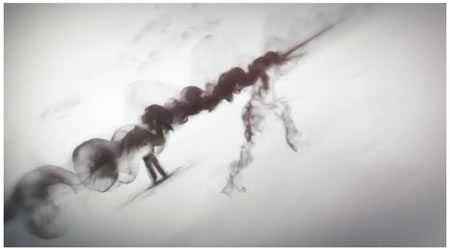 And that's the nature of the translation — that sense of transiting through an idea, moving from one level of sensual touch, to another, that drifts in the place of imagining: the perfume of ideas…
Sometimes, that is merely the stroke itself, and the meaning of it. A circle brush-drawn, which means containment, energy, whirling content in ideation. The enso. More on the Girvin collection of enso.
Here is our statement of place, in offering an opening to our guests:
the spatter, first stroke laid

the rings, expanded

the outer rings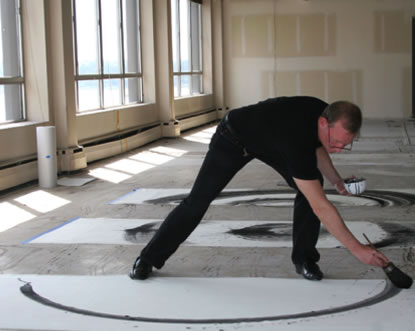 the layering of the strokes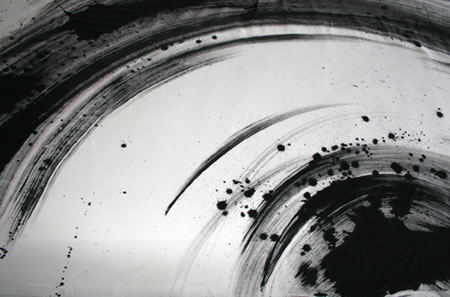 the installation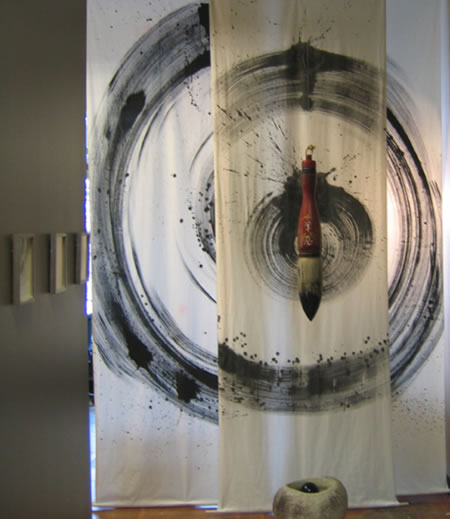 photos by Deanna Carroll
tsg
….
Brands | scent | memory
girvin communities:
TED community: http://www.ted.com/index.php/profiles/view/id/825
Business Profiles: http://bit.ly/MtCTK
Behance network: http://www.behance.net/GIRVIN-Branding
Google: http://www.google.com/profiles/timgirvin
LinkedIn: http://www.linkedin.com/in/timgirvin
Flickr: http://www.flickr.com/photos/tgirvin/
Facebook: http://www.facebook.com/people/Tim-Girvin/644114347
Twitter: http://twitter.com/tgirvin
Tim Girvin | GIRVIN | girvin@girvin.com
c. 206.890.0621
New York City + Seattle | Tokyo
TVspot credits:
Title: Ink
Length: 60 Sec
Client: CCTV – Central China Television
Agency: MMIA
Creative Director: Zhou Jiahong
Art Director: Wu Hao
Copywriters: Zhou Jiahong, Sophia Xu
Storyboard: Wu Hao, Liang Yuanchun
Production Company: Troublemakers.tv & weareflink.com
Director: Niko Tziopanos
Producer – Troublemakers.tv: James Hagger