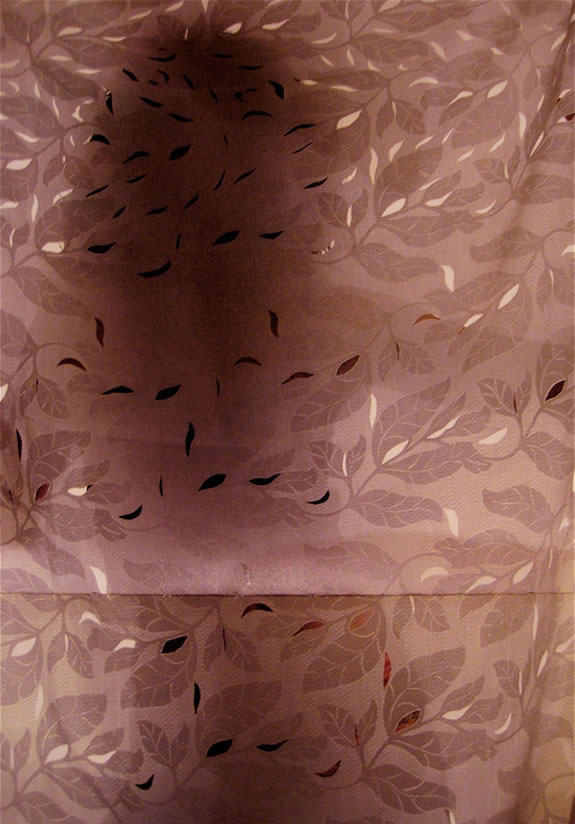 The immediate illustration of place and being. Finding the moment, in momentum
Image above, an instant | Jakarta, Indonesia | Girvin
I contemplate the instantaneous — and the drawing out of the drawn, the painted or scratched statement of the moment, closely seen, first off the finger.
When I was in high school, I met this woman, a teacher, who proffered that idea of energy drawing. I carried that banner for decades, in other classes that I taught — on drawing, on calligraphy, on life drawing.
When I was teaching out at Centrum, I had a sidebar encounter with sculptor and painter George Tsutakawa.
We took sumi-ye tools out to the sea, water's edge — and drew and painted on old wash, Japanese handmade paper — on the fly, this idea of masses of — murders of — black birds, the corvids, the crows, fleeting on the glimmering horizon-line; far off — the Cascades glinting. He said, "draw them quickly — see if you can focus on the one, and not the many." Pulling sheets out in the wind from 19×24″ black leather-bound folios, large-size full sheets of washi, hand-made japanese paper. We flashed ideas on the rocks, like black lightning.
Like the nature of the "instantaneous", and the unpeeling of "instant film" like the notes below, Edwin Land and Polaroid — Japanese paper isn't perfect, it interprets the stroke, and the candor of the line, the layering of the ink in its own way, never perfect, never the same, endlessly and newly interpreted.
One of the paintings then, done in a matter of seconds — 22×36″.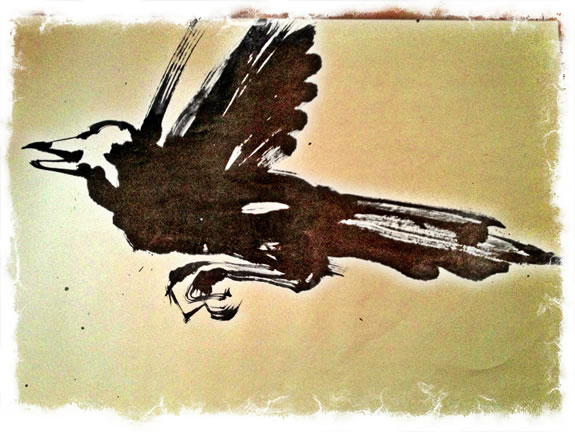 That was instant — it made me recall, this sense of the instantly gathered image.
Later, a full-sized poster fold out — with a vermillion note, in 7 point Centaur, tween the beaks.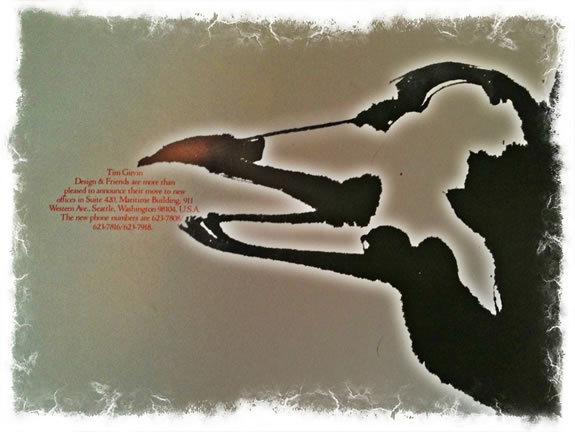 The momentum of the moment halted, captured, a memento. From our friends at PSFK, a reminder.

A new book recounts how a deceptively simple question put Edwin Land on a tireless quest to solve the problem of instant imagery. His creation, Polaroid transformed how we relate to pictures.
lens.blogs.nytimes.com · Tweet this story


A point might be, to grab the moment,
there are many forms of grasping.
But in each, there is
the touch of the hand.
TIM | Decatur Island Studios
…..
G I R V I N | N E W WOWNESS
INNOVATION WORKSHOPS
CREATING STRATEGIES, PRODUCTS,
IDEAS FOR CHANGE.
http://bit.ly/vfzyEU