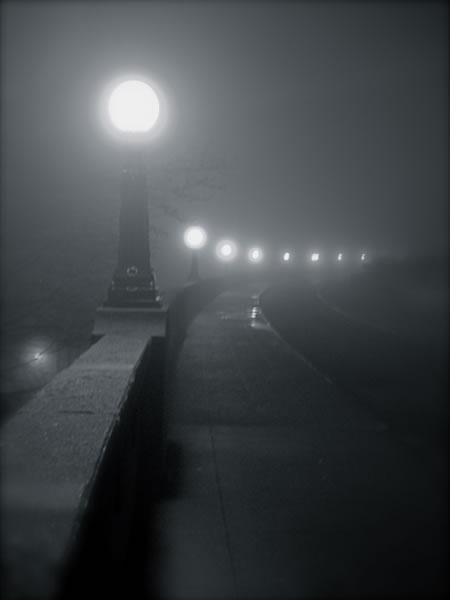 Time ticks as you walk in the dark, emerging or failing light — and you realize that your true reliable momentum measure is the sound of your heels — moment to moment: pavement, gravel, pea, grass, chipped woods, snow and ice. Each, a rhythm, a story.
Here now, hear now — [are you] what passes by? You are into the mist, and, this deed, in deed — you are in the midst.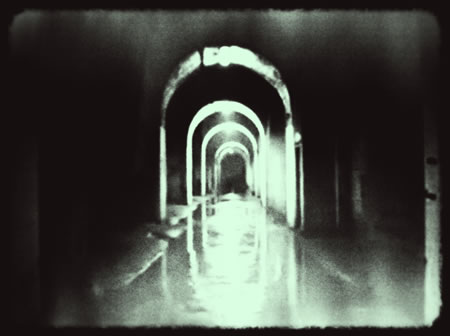 As I measure out the spin, the stride of next steps, new movements, the beauty of what could be found in that new curve [up the road, that I can't quite see, I realize there must be, shall be — some uncertainty in the clinging fog of mystery. Something is there, just up the road — but what calls, good — or bad?
For me, it's always the good, the striking beauty of what we have, or are, experiencing [that, a blessing unto itself] — simply, at the opening distant sighting you can't quite see; it will reveal itself.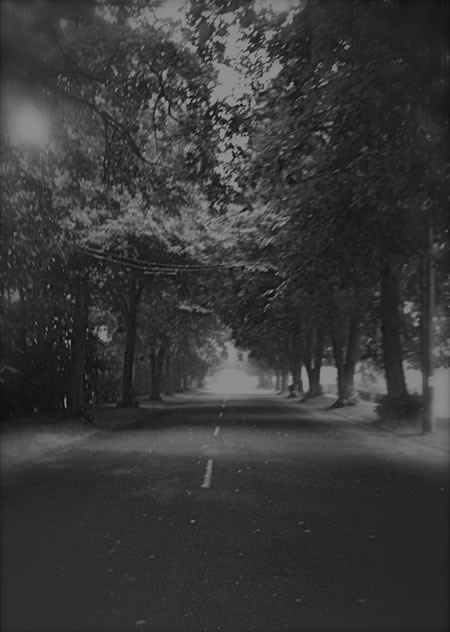 You're either looking for the good, in what might come forth — future bringing; or you are looking for something else, the contrary. Look for something — that path, that corridor, that boulevard, of and to, light.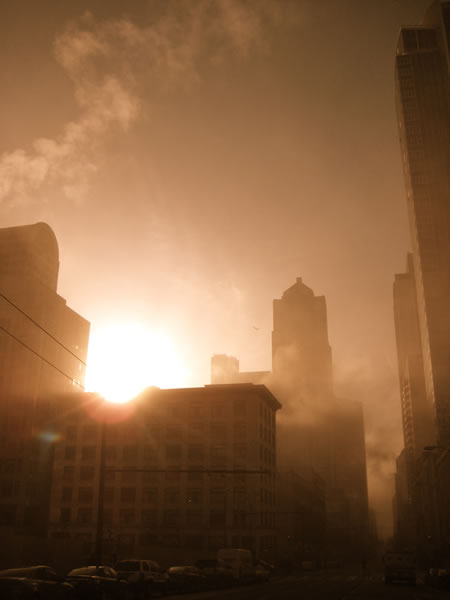 Look down that corridor — that there is light, something showing you the way — is the beginning intimation of secret, wisdom, love, celebration, sharing, learning, wonderment.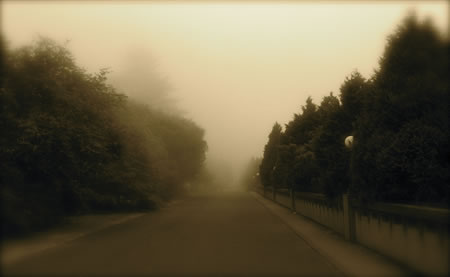 If it was all black and lightless, you'd be forced to fumble and "feel your way" — and who knows where, and how, that might lead you.
With the light of your listening, and the character of the emerging journey — you hear things, know things in a new manner, sense new possibilities because you've come further. And coming further, you can go further — that being the most important to any adventurer.
This, of course, applies to everything.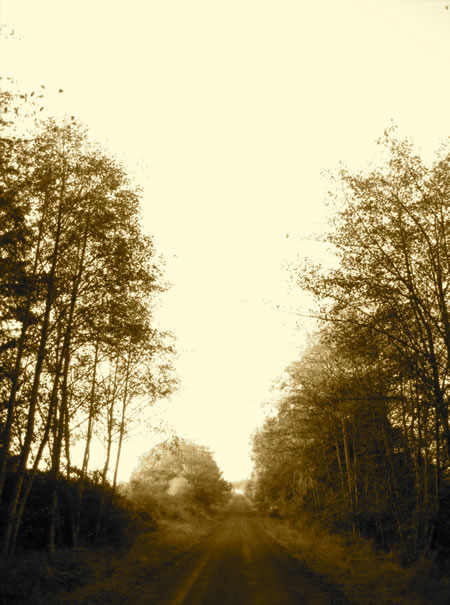 TSG | THE OLD ISLAND ROAD, SOUTHBOUND TO LOPEZ CHANNEL
…..
G I R V I N | THE MESSAGE IS THE VOICE
DESIGNED TEXTUAL CONTENT: THE BREATH OF SOULBRAND
Tim Girvin | founder + principal
mobile direct. 206.890.0621
teams: New York City + Seattle | Tokyo
work: https://www.girvin.com
truth: https://tim.girvin.com/
reels: http://www.youtube.com/user/GIRVIN888
girvincontent:
http://blog.girvin.com/
https://tim.girvin.com/index.php