Rethinking rethinking — and the cycle of innovation — finding wowness.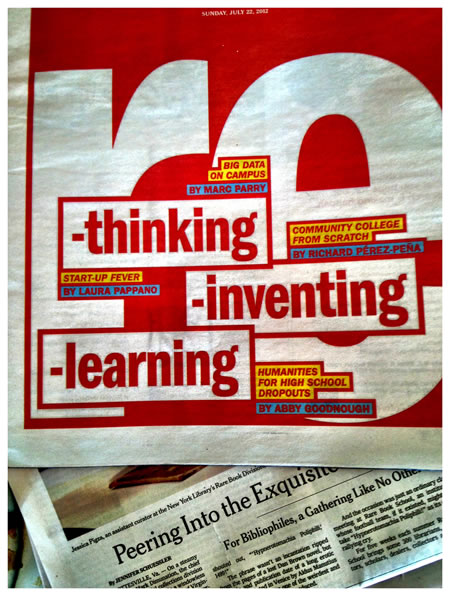 What is life but a string of refreshments — a discovering: a way of seeing, momentarily — a challenge, a cast-out idea, a gesture to newness, wowness as the surprised state of the being remade — as a new proposition of potential?
Watching innovation, isn't it interesting how sometimes, the most potent innovation, the freshest idea — the starting instinct-fueled ideation — or potential mindful capture, in the end, becomes that first-off idea[l]? "It's so cool that we just found this — and used the core — newly rethought, remade, refreshed.
Paradigm-breaking [see Thomas S. Kuhn] — the dream of shattering extant platforms [paradigms] and moving to refreshed strategies of seeing and making new wowness.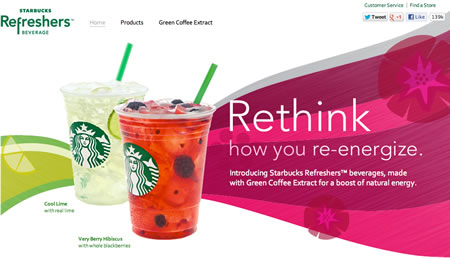 I wonder about the blizzard of "rethinks" that are out there, now — and simplicity of the first start, the opening idea — the raw instinct of the first off innovation. http://tomfishburne.com/ offers his interpretation — and, to it, the play on the core of the problem. And perhaps, how you get back to it — the core.
Over time, working on innovation projects, the key lies in the notion of looking for sparks, for threads that lead back to the center of the challenge. It is, oftentimes, the listening that is the beginning. Listening, seeing, sensing — wholly, the instinct of the rightful listener will steer surprise, and the surmising — the shattering of one platform of understanding that bursts to the new.
TSG
…..
G I R V I N | TEAM-BASED INNOVATION THINKSHOPS
CREATING STRATEGIES, PRODUCTS,
IDEAS FOR CHANGE.
–––––––––––––––––––––––––––––––––––––––––––––––––
http://bit.ly/vfzyEU