In the spirit of light, storytelling illumination.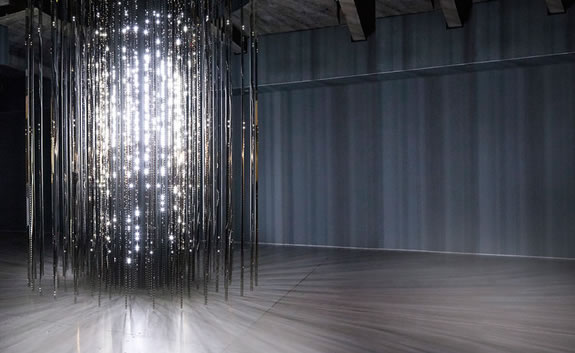 The character of what can be seen, in scene, the drama of Light.
As an intensely curious person — a person that seeks out answers by finding the people that build things, do things, make things, one of my journeys, decades back, was meeting Dan Flavin.
His studio, in NYC, was in Soho – when I first came into the place — I couldn't find him. Then he appeared, the place illuminated in neon — a key part of his art back then [the late 80s]. Now he's got a collective show at Hayward Gallery, London [partially shown above] gathering 25 pieces of light, ranging 50 years of creativity, in the making of light — a kind of storytelling in the making of place. The notion of place-making presumes the perception of that place. And the point — you see what you get. You get what you see. Mostly, people don't get what they don't see, and sense.
Working on projects around the world, the power of illumination dramatically shifts your perception of the drama, the spectacle of environment.
You see what you get — up-lit buildings, other structures, show the casting of light, that sculpts the form of experience, designed.
In our work on place-making, creating places for people to circumspect and walk through and around, comes back to the sensation of spectacle — seeing the place in the most dramatically illuminated manner possible.
Light does that. Spirit is cast in the place that uses light in the manner of showing the story of the place — it's a pointing gesture to "what to see." A patterning, told — like a visual touch-pointing that directs the experiencer to high-lighted points of powerful seeing.
See light, the patterning of its illumination cast, the story launched for the viewer to see. More.
TIM | Bend, Oregon
…..
G I R V I N | N E W WOWNESS
INNOVATION WORKSHOPS
CREATING STRATEGIES, PRODUCTS,
IDEAS FOR CHANGE.
http://bit.ly/vfzyEU