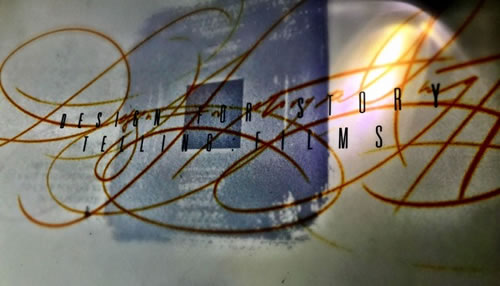 BUILDING DESIGNED BRAND STORYTELLING IN THEATRICAL MARKETING | JOURNALING STRATEGIES AS DESIGN THINKING.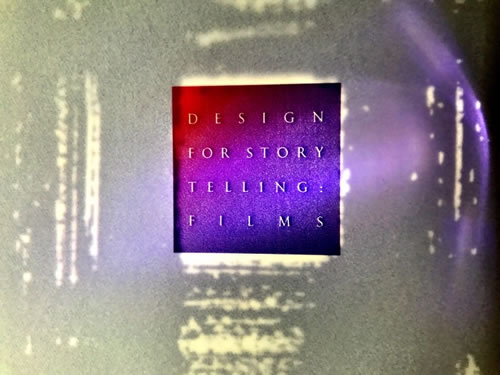 I used to teach workshops called "Find Your Raven." These were journal workshops built for people to explore writing, page composition, collaging life experience and creating layered content in the context of celebration, memory and experientiality in the construct of a book, booklet
and
hand bound sheaths of paper stock.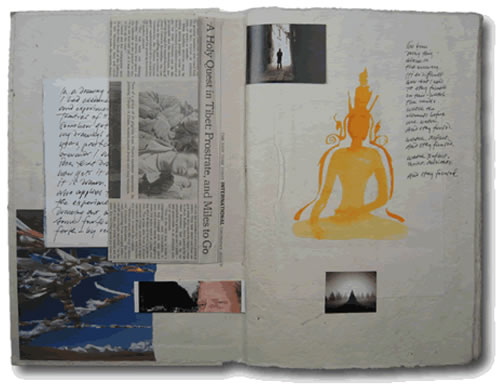 I found that journals could be studied as a tiering of messages and images. That in all of our experiences, living our lives, there are tiers of the grasping of sensation and memories of encounters.
There are the obvious recollections and there are those that are hidden in palimpsest and chiaroscuro—there are the superficial and there are the shadows; there is the light, and there is the dark—what you see that is clearly visible as well the transparent, the fogged and the invisible.
Stories are manifested as constructs of weaving—as in the loom—there are threads, weft and warp, colors and flaxen cording. Knots notch the telling.
A story lives on the layers of tapestry and thinking design, progressively, working on projects, I build journals of the journey, the thinking, the collective visioning of the work. In the working design of motion picture identity development, there is a journey of insight.
That might be working on set, reading scripts and talking strategy on the Lot.
It might be meeting with Directors, Production Designers, screen writers — it might be working inside historical context, cinematic style, film grain and color, key imagery. creative direction from the Studio.
Could be all of them.
I take that content and write about it.
Just an opening overview and core observations and design from there. I work with a team, all gathered around these notes and we build on this foundation.
This is an opening text for a foundational book about all of our film work — a collection of journals.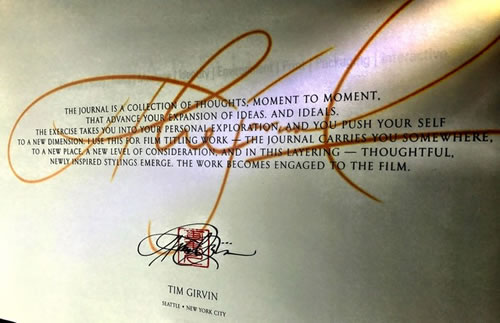 So what that comes down to is a set of opening sketches and ideations, photography and imagery from our photographic collections — our shooting. And we build on that as points of imaginings, layered and intertwined with notes, which becomes our journey, the warp, the weft, the thread, as well as our design studies. Like a journal, which is a journey—this is a progressive wandering into the heart of a filmic rendering of identity. That is the beginning of the work and—in each of these journals, that is the walk through to building finalized solutions for branding films.
Some journalized case studies:
S T A R D U S T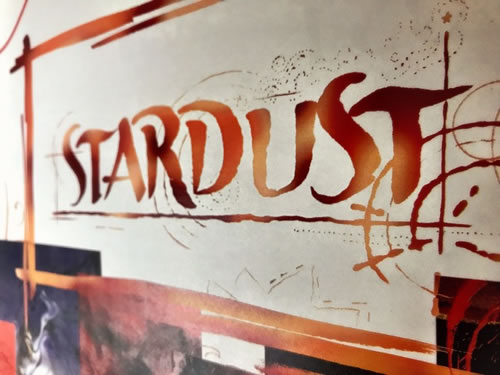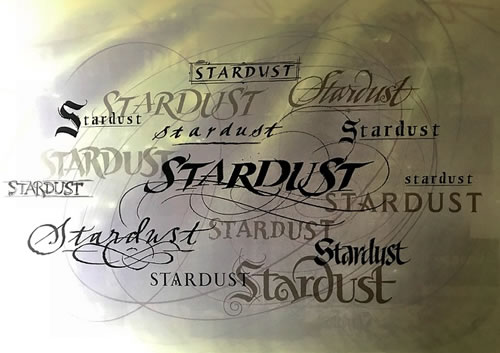 S P I D E R W I C K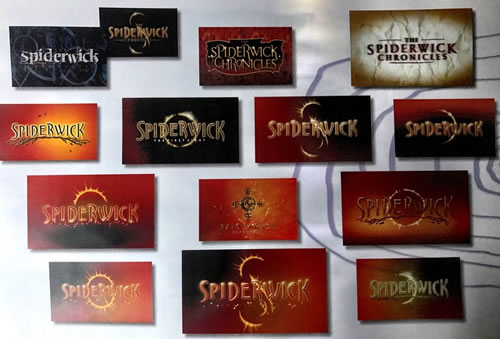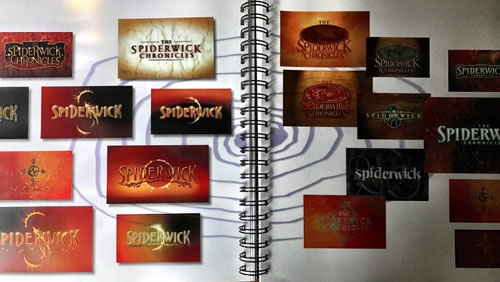 L E M O N Y
S N I C K E T ' S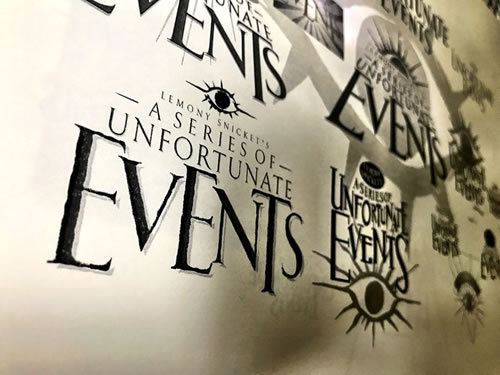 J O H N   C A R T E R
W A R
O F T H E
W O R L D S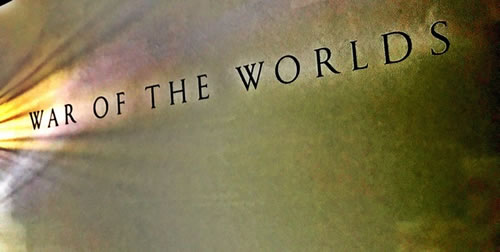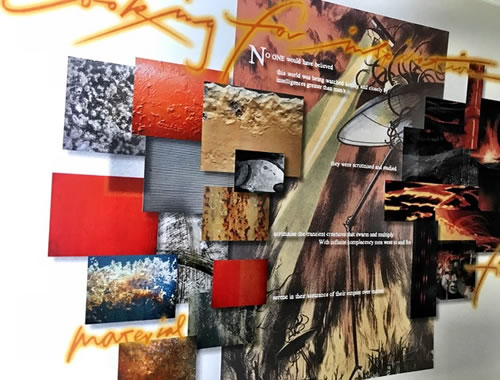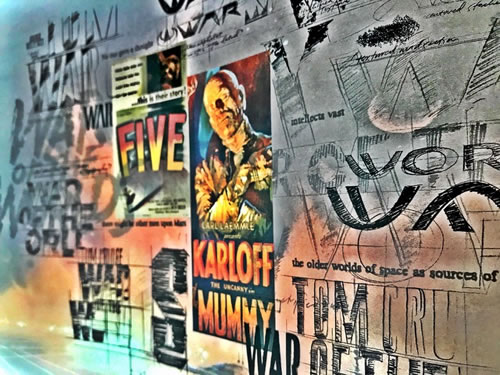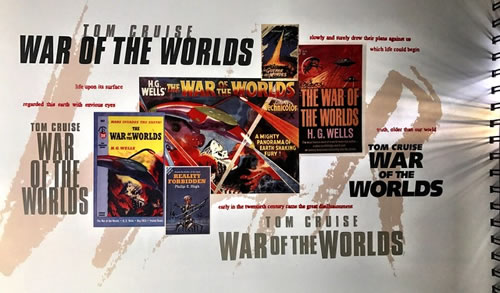 I R O N
M A N
T H E
L A S T
S A M U R A I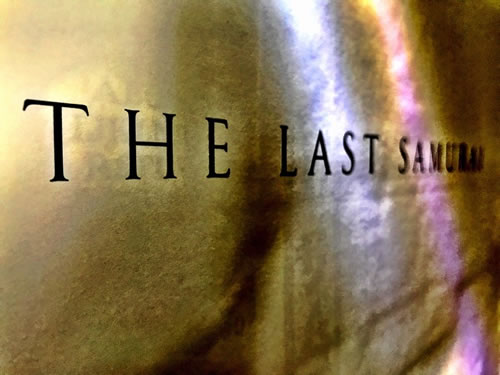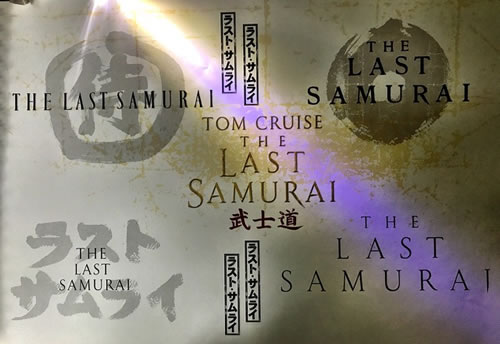 S L E E P Y
H O L L O W
B E O W U L F
T H E
M A T R I X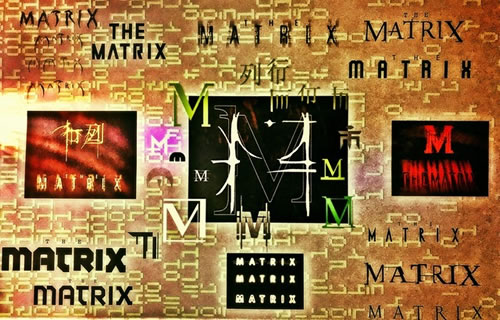 Sometimes the work is gathering solutions that build on an extant identity as in:
T O M B
R A I D E R

AND TO THE NATURE OF IDENTITY, YOU CAN THINK ABOUT LAYERING MULTIPLE STORIES AS A GATHERING: ALIGNING STRATEGIES AND DIRECTIONS.
COLLECTING VARYING STUDIES
AS THEMATIC GROUPINGS, RESPONDED TO
IN DIVERGENT STYLISTIC STRATEGIES.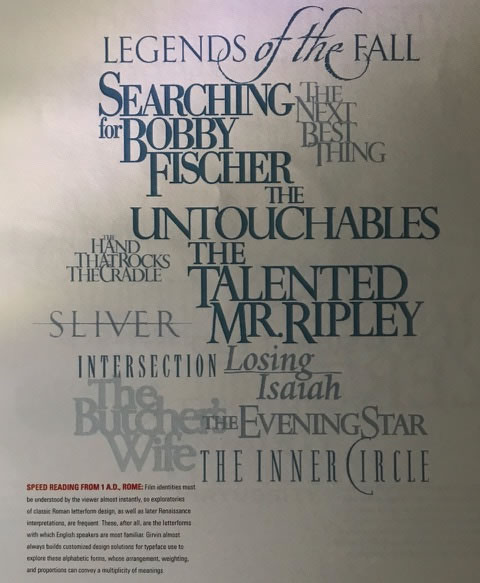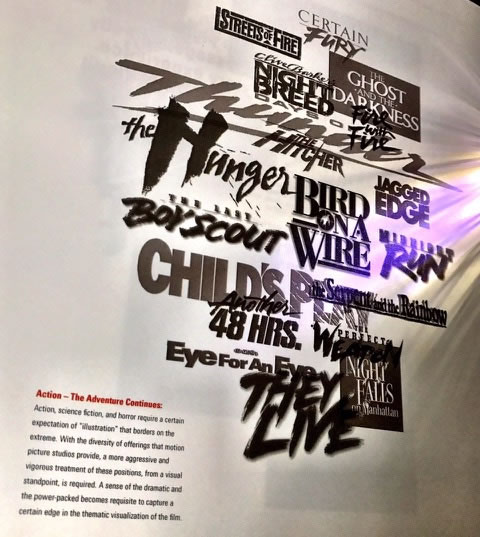 When you think about design journey, it's an interesting proposition to organize that journeying as a pathway that is aligned with intentionality and evolution
in a book, bound together.
You've listened to, seen, read: what?
What do you know?
Where do you start?
How do you define it?
What's the foundation—backgrounder?
And where did you go,
did you get out there?
What
have
you
done?
T I M | GIRVINDECATUR ISLAND STUDIOS
…..
G I R V I N | DESIGNING MOVIES
THEATRICAL BRANDING + ENTERTAINMENT
IMAGINATION: AND THE TOOLS TO MAKE IT HAPPEN
goo.gl/BsoZ6y
Movie Storytelling design: goo.gl/XCBQps