PRINCIPLES OF ABOVENESS
THE STATE OF WOWNESS*
IN THE NATURE OF SEEING, THERE ARE DIRECTIONS – THE VECTORING OF PLACE AND SITE, SIGHT SEEN AND UNSEEN. BUT IT DOES COME DOWN TO THE LOOKING –
AND THE LISTENING
IN THE LOOK.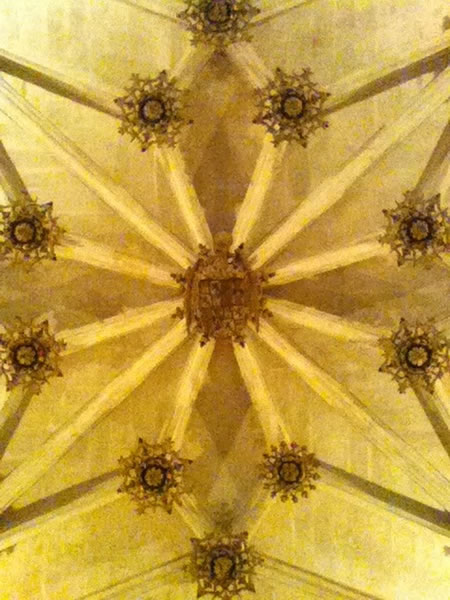 AS ONE STUDIES ANYTHING, THERE IS THE REACH BACK TO THE CONTEXT OF SENSING IN THAT SIGHT, THE INSIGHT IN THE BEAUTY OF WHAT HAS BEEN MADE. THE PROFUNDITY OF SOME PLACES — IS THAT THERE IS A BRIDGE TO THE SIGHS OF SIZE — MAGNITUDE.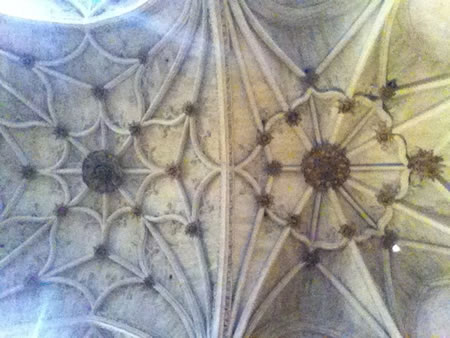 THE POETRY OF THESE MASONIC STROKES, THEY CURVE AND CURL UP INTO THE LIGHT — LIKE, LYING IN SOME SAND-BUILT CHAMBER, FAR BACK IN THE EARTH, WHILE THESE GRASSY FURLING BEAMS OF ROCK REACH UP, HOLD EACH OTHER.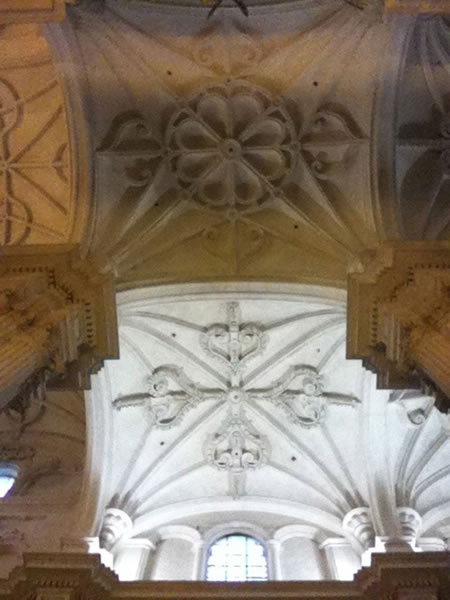 IT DOES COME TO THAT, THE HOLDING OF PERSON PLACE. ARE YOU AWED?
OR IS THERE A MIX BETWEEN THE AWE, THE AH AND THE UNEXPECTEDNESS OF THE ODD?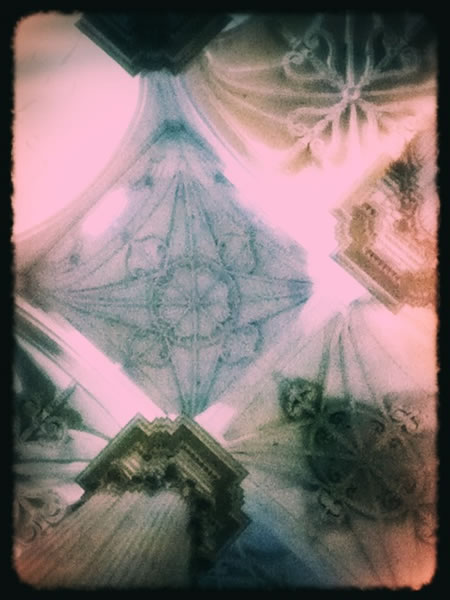 PATTERNING THAT LAYERS IN STORY ON STORY ON STORY — UNTIL, ONCE AGAIN, YOU MOVE BACK INTO THE LABYRINTH OF THE LIBRARY AT BABEL — AND THE ALEPH EMERGES, AS YOU REST ON THE FLOOR, LOOKING BACK INTO THE DEEPEST RECESSES OF YOUR MIND IN MEMORY.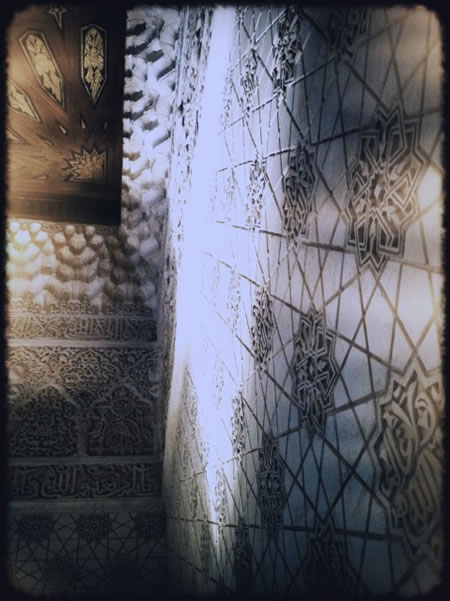 BACK THERE, AT THE END OF THE ARRAY OF CURVES AND ARCS — ARCHES REVEAL A DOORWAY TO SOMETHING BEYOND — WHICH IS HERE, BUT IT'S ALSO:
OUT
THERE.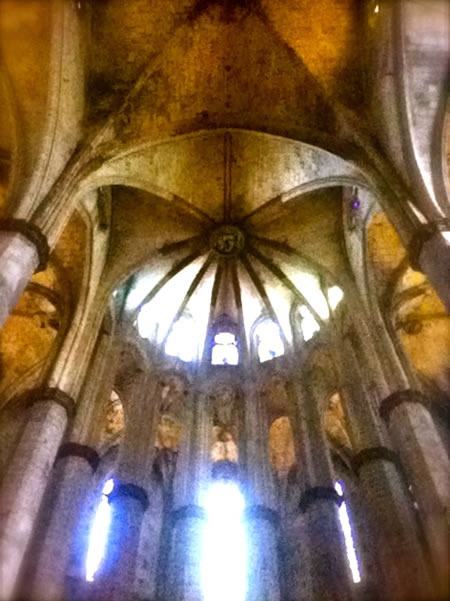 UP THERE.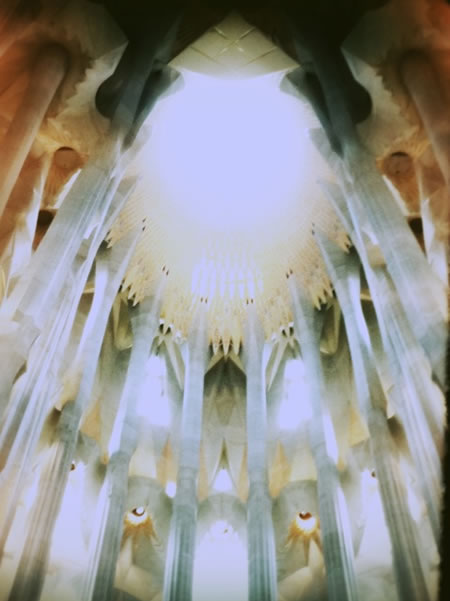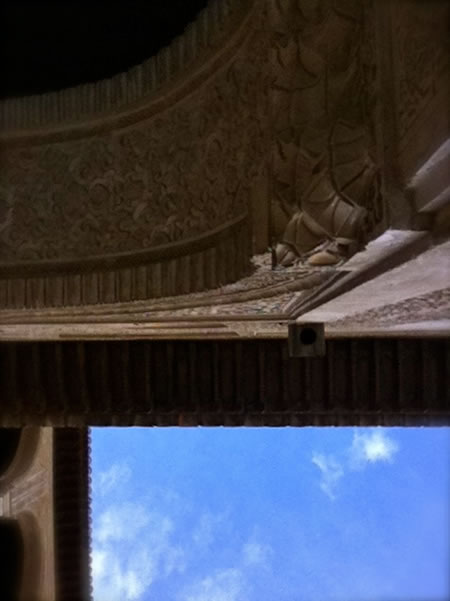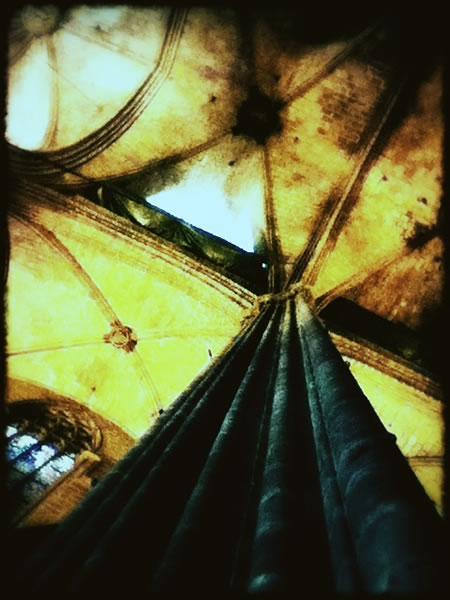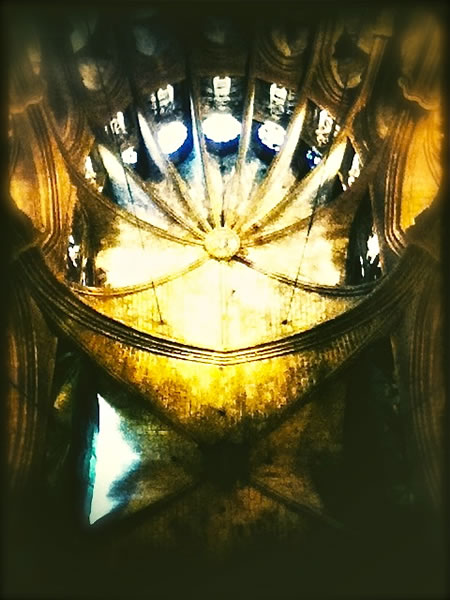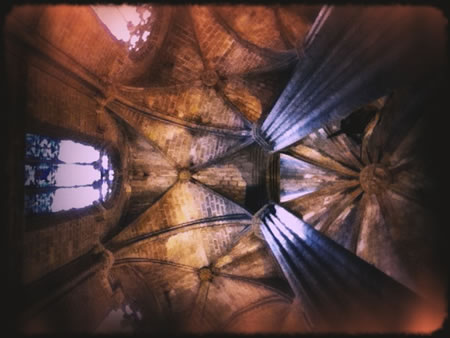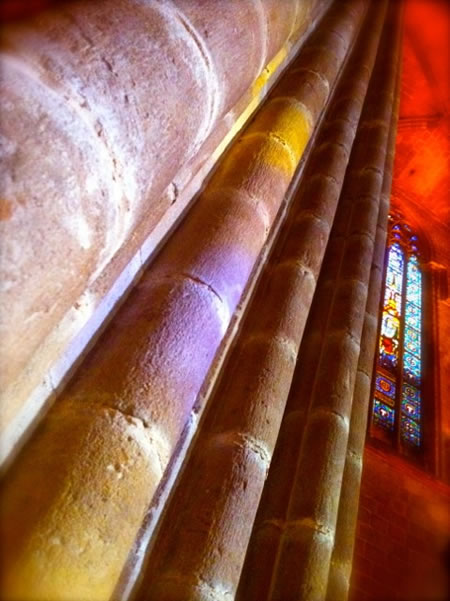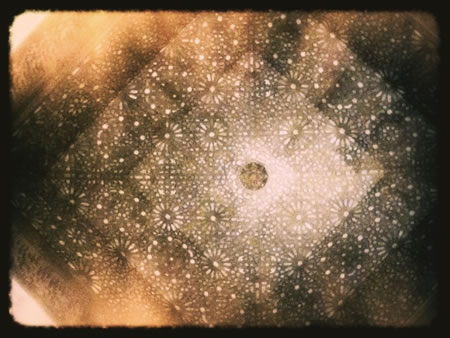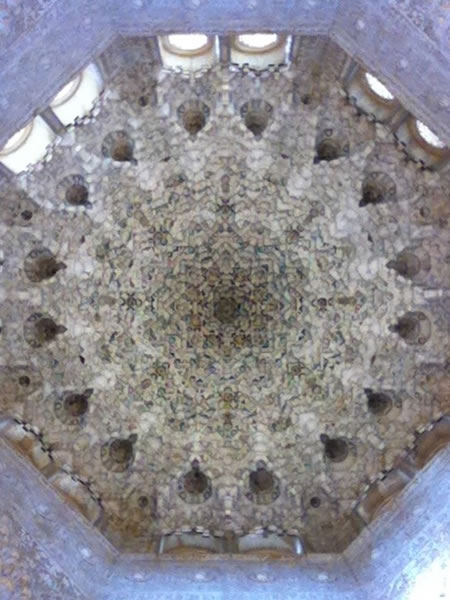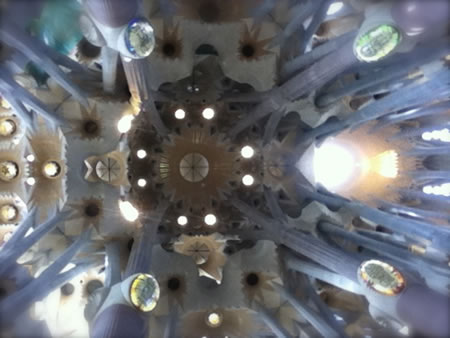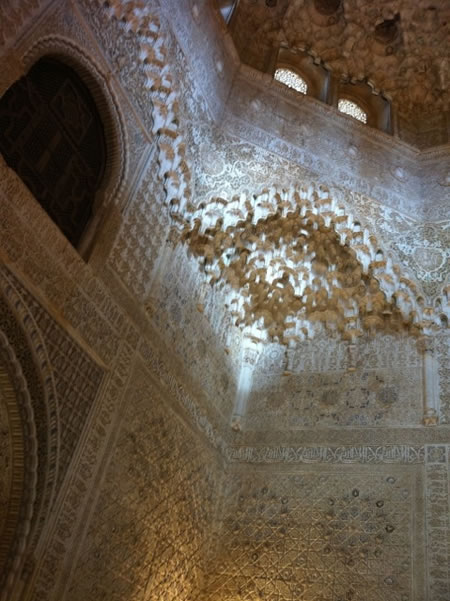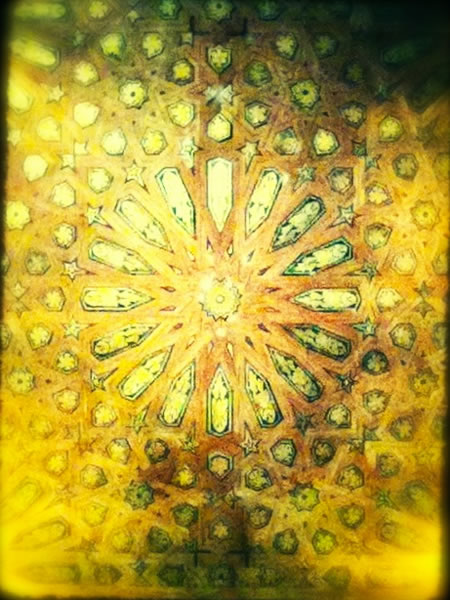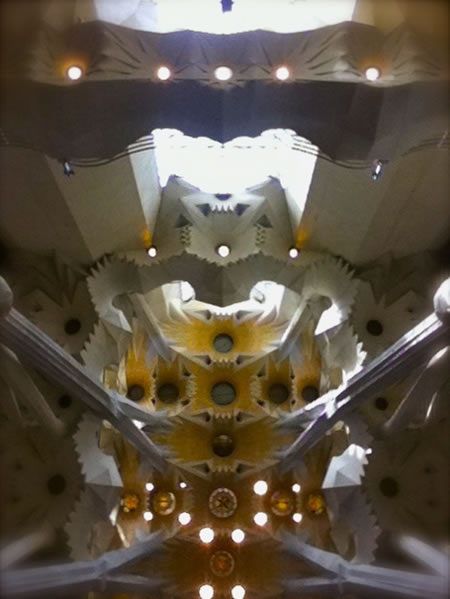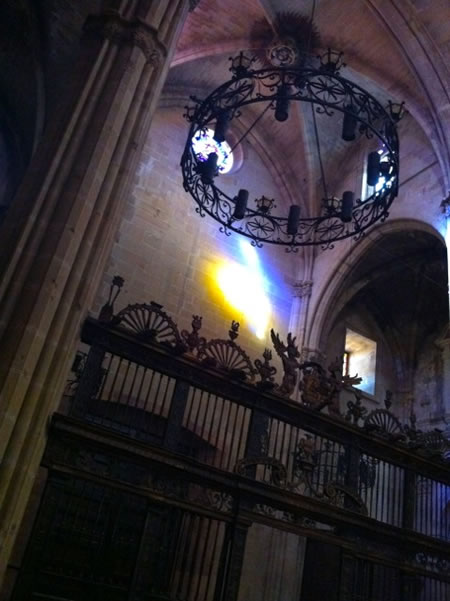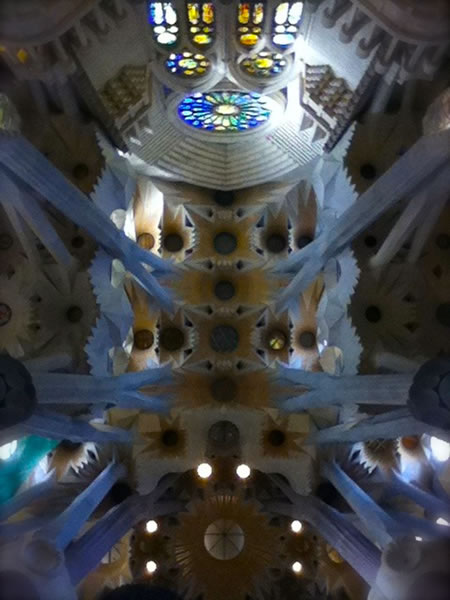 AND SEE INFINITY.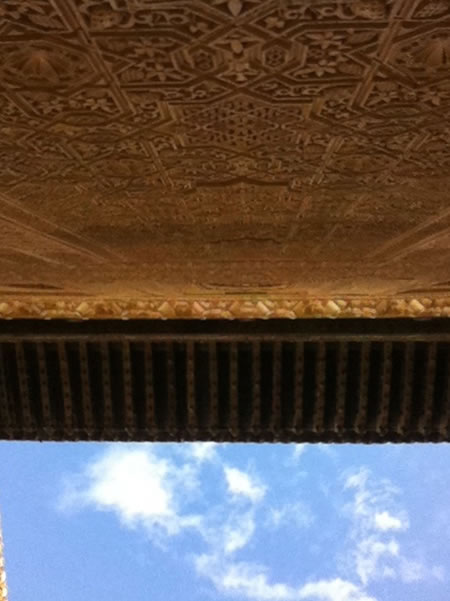 WOW.
I shot these in Spain, where I was exploring architecture, design and — in some instances, perfume. As a person that was long exposed to architects in my childhood, I realize that I have a kind of genetic inheritance in hanging out in my childhood neighborhood of architects on my block, moving into their hazy, smoke-filled homes, exploring the messy paper-cluttered studios and wooden and paper models of structures.
And I thought,
"I get how that works — from drawing to dimensionality. Sketch becomes shape and form."
I am, in these journeys, drawn to magnitude
and massive scale and wowness.
The place made large.
Tim | Osean Studios
….
GIRVIN | WEAVING BRANDSTORIES
CROWD MIND | EXPERIENCE DESIGN | MEMORY STRATEGY
http://bit.ly/ev7AYx
*I think about wow[ness] as a state of exhalation, that moment when something is seen, discovered, in scene sensed, that demands surprise, alarm, captivation in beauty. The shock of the beauty full, newly discovered — that is wowness.