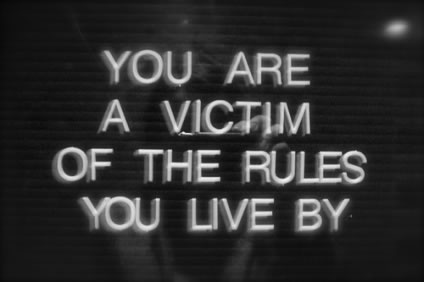 Examining the concept of brand books — selling the story, the magazine, that brands own
The idea of brands that publish their own books isn't new. I can recall the early days of Abercrombie & Fitch and some of their wildly outrageous "brand books". Girvin's designed some of these, in the earlier years — creating "look books" for fashion brands — from the simplistic rendering of a fashion story in an encapsulated reference to fashion and conceptual storytelling, seasonally bound and produced, to other "books", or magazines, that tell a brand story that is more holistic and is framed outside of seasonality. It's the story of the brand.
The idea of branding stories that extend beyond this, to a new framing, are entering what one might call the inspirational mode of 3.0 marketing strategies; it's less about merely the telling of product stories but building that proposition outwardly into something more dynamically expository — fashion magazines that are the brand, the story, the product, the artfulness of the integrated telling. While one might say the the premise of 2.0 marketing is about the nature of shared networks, sociability and community encouragement — "you tell your story and I'll tell mine — and let's get it out there", crowd mind, tribes, word of mouth, guerilla and memes, 3.0 marketing might be called a move to more inspirational settings. And if you disagree, I'm sure you'll tell me about it.
What I mean by that is the idea that brand, marketing, story, can be moved from any form of conventional drift to a new modeling that's more about inspiration in the construct of framing a story about a product. That, to Kawasaki's influence, might be a kind of return to the tenets of telling a story in the spirit of entrepreneurial love, drive, passion — it's about owning the space, telling that story in a selfsame stride that reaches to the height of inspiring aspirants – then evangelists, that retell that story; but it's less about crowd control — or the lack of it — and doing more to "deliver satisfaction" in the realization of aspiration, that is coupled with the premise of compassion and empathic links to relationships that are about being better, differentiated — and, in that differentiation — making a difference. Phil Kotler's theorem, on that premise is here:
You might suggest that doing this would imply that there's more to brand, that fire, than merely figuring out what social network to blog it up and send it out there; push some where new. Push harder, be better, differentiate, be different. And own that world.
What I was thinking about, given these ideas, is what about simply being different in the space that you, your brand, own — that the brand is the story and is self made, self created — it's not aligned with anything, per se — it's living its own world; it is its own world. It's not about the crowd first, it's about the telling first, the sharing of an inspirational world — then then becomes the smoky incense of ambassadorship. It spreads a scent.
Having lived in the past, in the world of YSL, I've stayed connected with the leadership, learning more and watching their movements. And speaking of the idea of making a difference, in the telling of their own story, they've crossed that proverbial line of the story that is a advertised page in Vogue, to the story that is their magazine. Manifesto: the story, variously packaged, video accompanying the layering of the telling, from Stefano Pilati — along with the swagger of Natalia Vodianova. Shorts, here.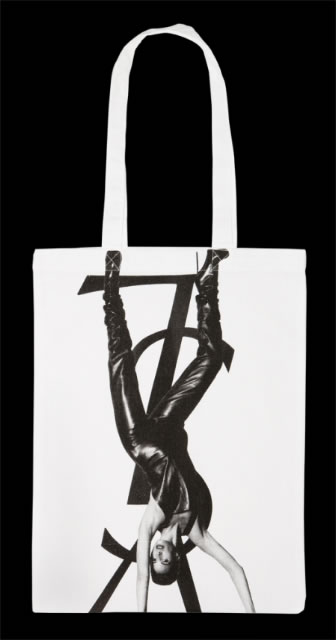 This idea kicked off in 2009, Fall — and has continued. Bagged, first, then distributed on the streets of NY Fashion week, only moments ago.
Really, some might gesture, how is this really different. It's more expansive and is telling the story in an inspirational manner, to fashion, that strides further than the other positioning of catwalk, look book, buyer's summaries, ads and fashion plants in varying publications. Go further, own your space, define your place — let the world spread that story; it's a different start. That's my take, to sensing the shift. Turbulence suggests that you either go with the flow, or you get out of the way and the water, at the same time.
The idea of the look book is an embryo to this idea — it is the telling of the story, but it's not as deep. But it can provoke. Trendhunter notes, that the "jaw-dropping look book for Michael Angel's Fall/Winter 2010 collection debuting at New York Fashion Week is simply amazing. It has all of the key elements needed to generate excitement about an upcoming collection. The look book combines strong and provocative images along with cutting edge designs.
The Australia-born designer has been drawing comparisons to Mary Katranzou and the late Alexander McQueen. This look book is a definite indication that the designer with the heavenly last name is a blessing to the fashion world."

Image source: FT
Now is a very tough time for fashion, let alone fashion magazines, as noted elsewhere on the Girvin blog. According to the Financial Times, and the authorship of Lucie Greene, earlier this year, "Magazines once the size of phone books are now pamphlet-thin as advertising recedes and consumers decamp to the blogosphere. But there is one glossy publishing sector that is blossoming – branded magazines.
Increasingly, luxury brands are introducing innovative editorial-style brochures and "look books" for their clients. Last month Karl Lagerfeld teamed with Purple Fashion Magazine editor Olivier Zahm to create 31 Rue Cambon, a luscious magazine-style catalogue available to all new customers throughout Chanel stores globally. Denim brand Acne's bi-annual magazine, launched in 2005, includes work by Mario Testino, David Bailey and Tilda Swinton. Yves Saint Laurent continues to publish its "manifesto"– large format "look books" distributed in major cities – and both Cartier and Hermès produce luxurious titles."
There is a distinction, to this form of storytelling the brand. Alison Loehnis, VP, Sales & Marketing at Net-a-Porter, says, "It's about instant gratification – bridging the gap between seeing something in a magazine and actually buying it."
In-house magazines used to be merely glorified advertising and editorial conglomerations, at this juncture, the branding is much more subtle and there's a genuine effort to select top editorial talents and introduce original material; Inez van Lamsweerde and Vinoodh Matadin, photographic mainstays of the fashion groups Vogue and Visionaire, photographed the latest YSL manifesto.
There is strategy, to this form of telling — the investment makes sense: "it gives depth to a brand in an environment they can control. It pushes product without the obvious "sell", and in many instances may be cheaper than advertising," according to Lucie Greene's overview.
Asos' title, for instance, a glamorous admixture of celebrity, shopping and entertainment, is now the second largest women's fashion title in the UK with an annual circulation of 471,522. Terri Westlake, head of media at Asos.com, says, "Customers are savvy; they understand that it's a brand title (and not independent), but they still appreciate a very good free magazine."
Chanel has followed suit, with their telling brand stories in the construct of 31 Rue Cambon, a magazine that's being different — Chanel different. Speaking of which, that level of story in brand, to distinction, aside from the publication, could spread to other narrative experiences in brand design.
"This Chanel Fiole concept car by Jinyoung Jo is a gorgeous example of what can happen when fashion and automobiles collide. Jo attends Hong-ik University in South Korea, where she's a car designer. Jinyoung Jo designed the Chanel Fiole with simplicity in mind and, as Autoblog quotes Jo, "the best of black and white." In looking at her renderings and the final concept car, I'd say she nailed it."
Be different.
TSG | San Francisco
—
the reels: http://www.youtube.com/user/GIRVIN888
girvin blogs:
http://blog.girvin.com/
http://tim.girvin.com/Entries/index.php
girvin profiles and communities:
TED: http://www.ted.com/index.php/profiles/view/id/825
Behance: http://www.behance.net/GIRVIN-Branding
Flickr: http://www.flickr.com/photos/tgirvin/
Google: http://www.google.com/profiles/timgirvin
LinkedIn: http://www.linkedin.com/in/timgirvin
Facebook: http://www.facebook.com/people/Tim-Girvin/644114347
Facebook Page: http://www.facebook.com/pages/Seattle-WA/GIRVIN/91069489624
Twitter: http://twitter.com/tgirvin