WORKING IN PARIS,
I'VE BEEN STRUCK BY
THE CHARISMA OF PARISIAN RETAIL
DESIGN, STORY, PASSION.

THERE IS A SENSE OF LIVELY EXPERIENCE IN EXPERIMENT.
EXPERIMENTAL EXPERIENCE —
how can you build a retail concept that might be simply built in a place, and working in, and offering, a constant if not roving examination of uniquely "configured" products?
Make it live, literally.
I've been prone to wander, be out, exploring the routes of newly offered, the new restaurants,
the new stories in place — and experimental ways of telling.
There are layers and levels — but most critically, it keeps moving, rising and rolling, expanding and spreading.
The task of exploration is surely ceaseless.
Merci-Merci is one.
Comme des Garçons — another collective innovation.
Experiment constancy: colette — another.
résonances, another.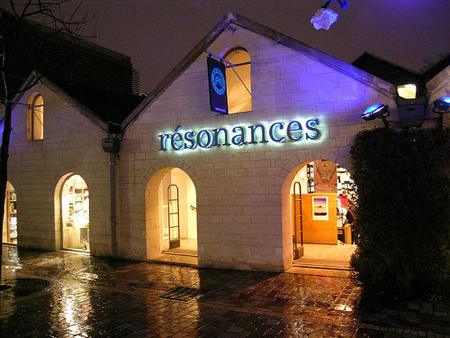 And still another, the experiments of Aesop: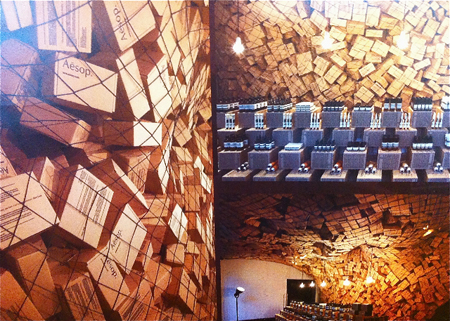 Friend, Harry Roberts | Hatchery sent along some imagery that was an opening story — but it recalled the days working in France, exploring ideas — and more precisely working — in Paris. I spent time with all manner of retailers, restauranteurs, designers, brand strategists, writers, photographers, technologists, artists.
Learning, that never ending journey.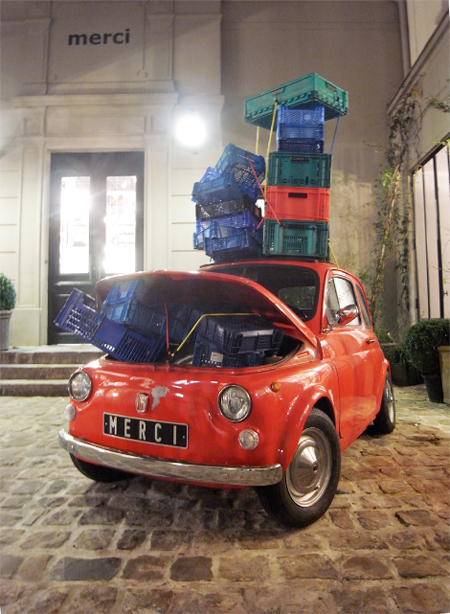 Harry Roberts
MERCI-MERCI: STACK IT EXHIBITION
The point of the move — to the experiment of the retail place is the liveliness of it.
"What I find my self — and it's about that, finding your self in the place — a retail experience needs that sense of aliveness to build on the rapport of community and connection — and that leadership needs to come from within — the stretch and the strength of the interlacement between the person on the inside and the persons on the outside, coming in. The more there is exchange, the more there will be exchange; the expression of commerce.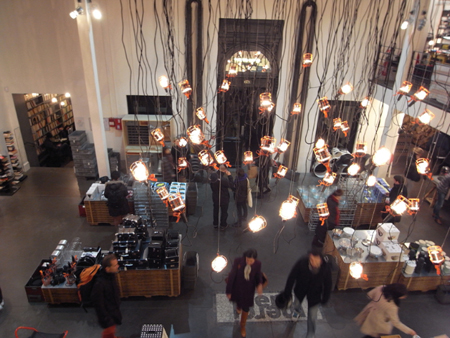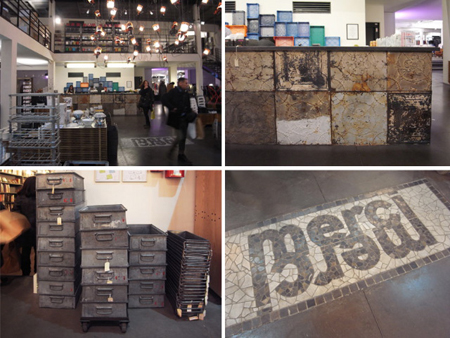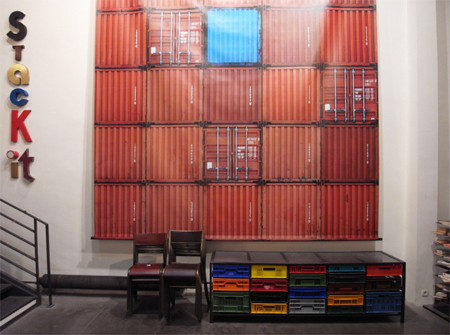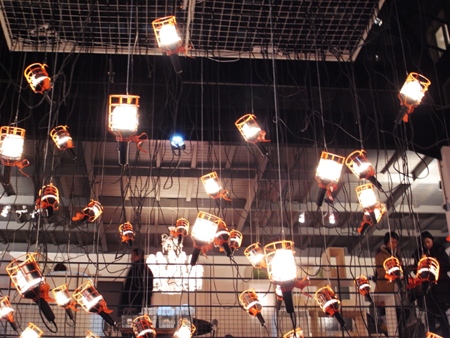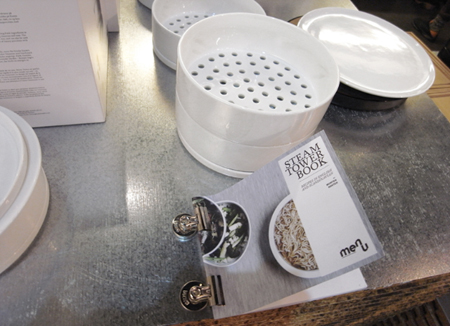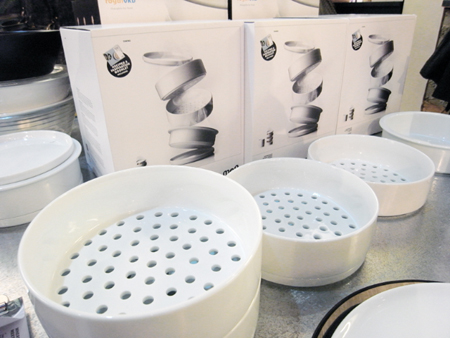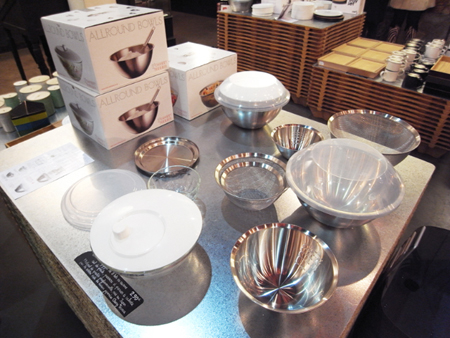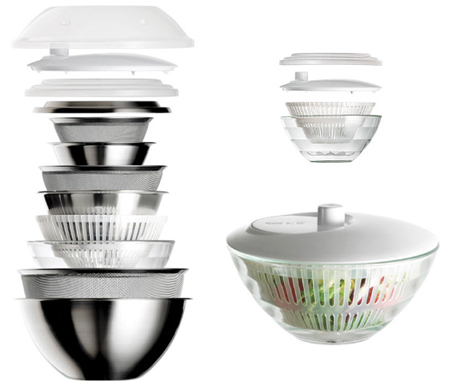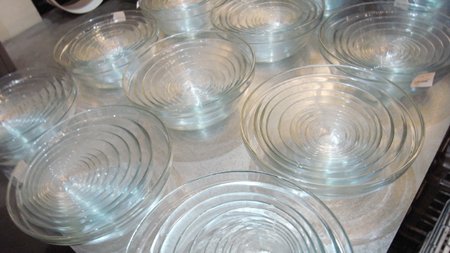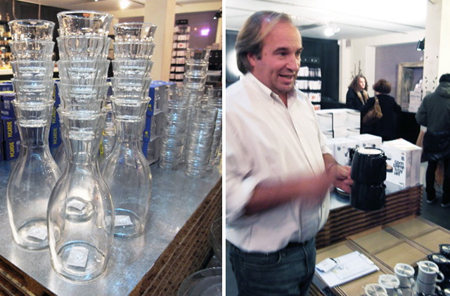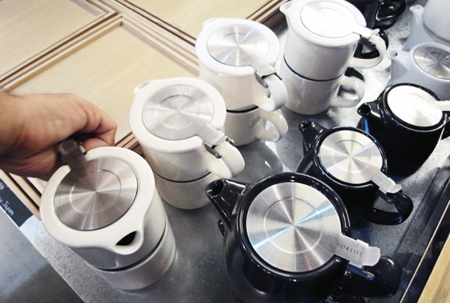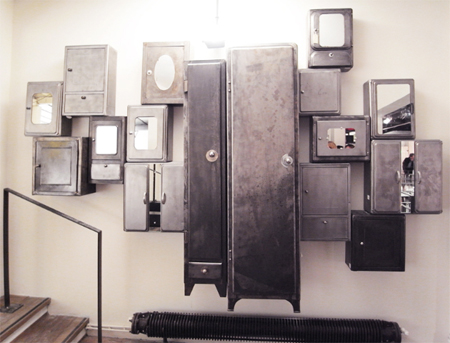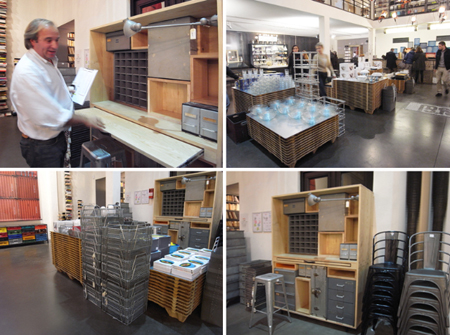 A site translation
––––––––
thank you – thank you
Métro Saint-Sébastien Froissart ( line 8 )
THAT THANK YOU, THANK YOU FOR WHAT?
"I have what I have given" Jean Giono
Thank you…
IS AN IDEA in response to a question:
How TO How to show SOLIDARITY? How to generate funds for a sustainable way
without calling for donations or charity?
IS THE IDEA that one can give his expertise, his time, talent, energy … by creating success.
This was done by the founders, Bernard and Marie-France Cohen, following the sale of Bonpoint,
by imagining AN EXCEPTIONAL run as a commercial standard
and effective and not as a charity store.
This is what some ARTISTS by making a special model for Thank you and agreeing to give up their margins.
These products are identified by the small gold medal.
This is what the founders being completely voluntary and donating the profits of this business to an endowment fund
they have created TO HELP poor children of the poorest, especially in Madagascar.
This is what the providers PARTICIPATING
Thanks,
if they wish, to the endowment fund.
We look forward to you report the results of this first year.
You are SUCCESSFUL thank you! Without you nothing is possible.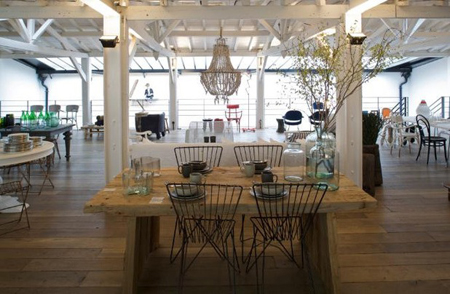 Trendland notes,
"Opened in Paris last March, the 16,000 Sq foot concept store, is the new mecca for design and fashion lovers alike. Now in her sixties, Marie France Cohen and her husband,
(who also created the chic children brand Bonpoint, 30 years ago),
have founded yet another brilliant endeavor.
Merci is the first "Charity Store" (or Magasin Solidaire) in France, it means that 100% of their profit will go to a charity association helping women and kids in Madagascar (one of the poorest countries in the world)."
Thank you!

TIM | WRITTEN IN NYC,
AT THE METROPOLITAN MUSEUM OF ART
…..
GIRVIN |  THE IDEA OF THE IMAGINATION
+THE CREATION PLACE (MAKING)
DESIGNING ENVIRONMENTS | RETAIL | RESTAURANTS
http://bit.ly/i7b7EN