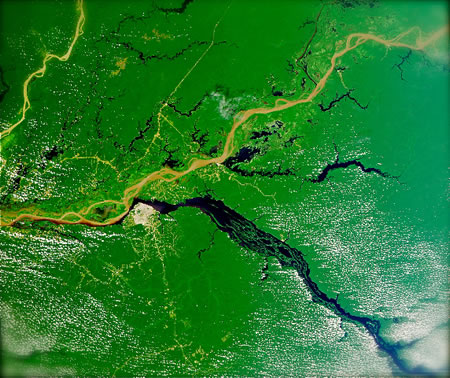 NASA
the second of two observations | brand, metaphor, retail
Designing a strategy of creative intelligence: the unconscious design, design thinking and the mystery of myth
2010, Dawn Clark AIA, LEED AP and I'd visualized the idea of building an Amazon retail store model. And, actually, we built out that modeling founded on a string of metaphorical expressions. That was examined in a book, gathered in a string of notes and allegorical poems of design thinking.
Turns out that Jeff Bezos wasn't really interested in retail — designing a retail store. Instead — he was willing to consider the idea of a statement. In meeting with him at two disparate TED events (Monterey and Oxford) we were considering the idea of Amazon in an exercise that is unique — examining the structure of the strategy of Amazon, as well as the layers of content in the building of that brand, looking into the metaphors of what experience could be built into, and from the heart of, the brand Amazon.
A P I T C H I N S T R A T E G Y + I D E A T I O N
Making a place for, and about, Amazon
If you're interested in seeing how the actual sketches for the conception appeared in the final orchestration, let us know.
Here are some captured abstractions of our explorations — :
Examine the heart and soul of what lies within — brands are extensions of human visioning. Heart and soul — and sensations — can lie there. Seeing the force of river, the mist of cloud, the spark of fire is an interpretation, and the interpolation of natural forces is an acknowledgment of the poetry of principle and observation. Meanwhile, the legends of nature rolls forward — along the river running.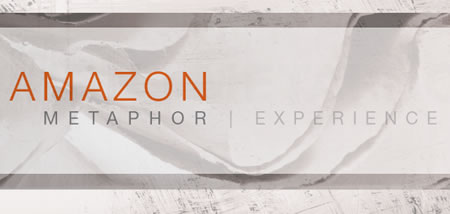 Any idea, any fluency, shall be the flow of the ideal — dreams, visions, possibilities. Projects move, inspirations fluctuate, and potentials whip and whirl the thread into new horizons.
In working through the arrangements of points of thinking light, they furl, curl, whirl — and rarely stay still.

Loving the cloud.
The concept of the metaphor of the cloud is something we've written about, as we've explored other Amazonian symbolisms. But the cloud is big.
C U M U L A R I T Y
The real point is that the cloud is about cumulation – it's a clumping, a gathering and accumulative.
C U M U L U S
Time: 1659, "a heap," from the Latin cumulus "heap," from the ancient seed sounds of Proto Indo European *ku-m-olo-, suffixed shortened form of base *keue– "to swell" (aligned with the Sanskrit svayati "swells up, is strong," and the Greek kyein "to swell," the Lithuanian šaunas "firm, solid, fit, capable").
But the sky, the cloud — that's later — meteorological use for "rounded mass of clouds" first attested 1803. The cloud — massed minds, cloudmind.
The Cloud consciousness — distributed.

The poetry of design thinking, creative intelligence, will be about circulation — flowing from one attribute to another.
There are many types of clouds, but we think that cumulus
is the most beautiful. And, to our metaphor, it means the most — the mind, a mist, the cloudstorm of multiple memories and minds.
Amazon | THE EXPERIENCE WILL BE ALL ABOUT CUMULATION.
It's how it works – information on relationships is gathered, it's an accumulation – that's reflective, like evaporation and rainfall – what goes up, will come down in another, transformed manner.

Telling any story, radiates as an inbound and outbound circulation: sharing —
one to one, one to…[!]
Commune | Community | Communication
And we're seeing the idea of the Amazon experience being something that is capable of allowing
the transmission of information, across media networks – for the person, in community, with Amazon.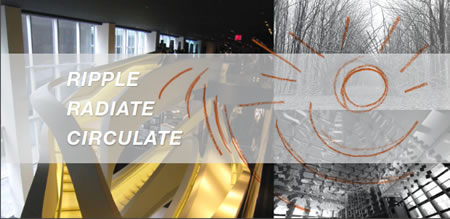 Cloudmind — gathering, listening, shifting and improvising. Mist ideations drift:
There's more to the cloud.
C L O U D+M I N D
The way the cloud works, gathering strength in the numbers of formations is the same way that the networks work for the human mind – and the gathered mindset(s).
Thatis, Amazon is founded on the innovations of a grouping of minds – they link together, share, grow and expand on each other, building volume, force and moisture. But it's the
way the mind works, just by itself – it forms impressions, gathers data, responds to instinct, creates actions in solution.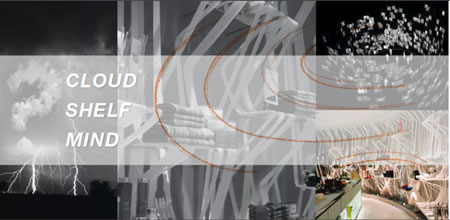 Mind and memory: designed as a machine.
Amazon experience should tell the story
about the mind and the machine(s).
HERE IN THE NORTHWEST:
CLOUD COMPUTING IS BECOMING COMMONPLACE. BUT Amazon HAS MORE. The idea that Amazon is a metaphor, a symbolic link,
between the idea of the mind, the network and the bigger picture of computing containment. And containment is all about content.
Content | Containment | Continent | Contentment.
The springboard, to time: 1418, from Medieval French contenter, from content (adj.), c.1400, from the earlier Latin contentus "contained, satisfied," of continere. Sense evolved through "contained,"
"restrained," to "satisfied," as the contented person's desires are bound by what he or she already has. And contain, "to hold together" is linked to the Latin — tenere, "to hold"
which is the seed component of tenet, "binding principle."
People can be held at Amazon.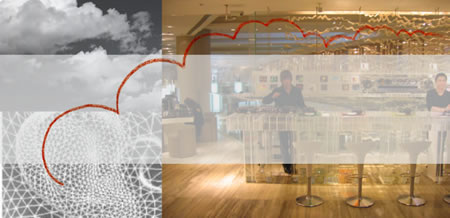 CONFLUENCE:
Amazon as Flow
Journeys of Community, Culture and the Cult of Connectivity.
We first thought about the idea that Amazon is a store. And so why not design a store? But then, in speaking to you
in London, at the global TED conference | Oxford, we learned that your online business has been working pretty well for you.
We still think that riverine retail is Amazon; and creating an experimental experience of what Amazon could be syncretized
in the smallest but coolest footprint to tell the story of the brand > and what it means for billions.
But we'll move on from that; and think about experience design, instead.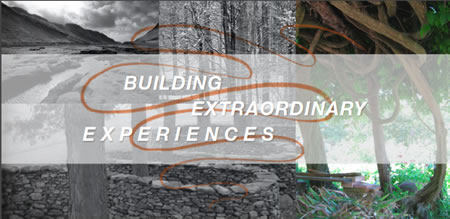 The script of creative intelligence
Design is a Descriptor: It Scribes Place
Of mind, of memory,
of sense in where you, the experiencer, are.
T H I N K I N G S Y M B O L I C A L L Y
The ballistics of ideation?
Meaning: Symbol — circa: 1434, "creed, summary, religious belief," from Late Latin symbolum "creed, token, mark," from Greek — the symbolon "token, watchword" literally — the cast idea — "that which is thrown or cast together," from syn- "together" + bole "a throwing,
a casting, the stroke of a missile, bolt, beam," from bol-, of ballein "to throw." The sense, in evolution, in the Greek is from "throwing things together"
to "contrasting" to "comparing" to "token used in comparisons to determine if something is genuine."
Hence, "outward sign" of something.
WHAT THIS MEANS FOR US:
the symbolic transactions of Amazon; that in community, the reflective networks of relationship, the flow between the person and the Amazon
COMMUNITY flows back and forth.
Customer Community | Amazon Community
Amazon is the flow and discovery; it's about moving into connections with people and their lives.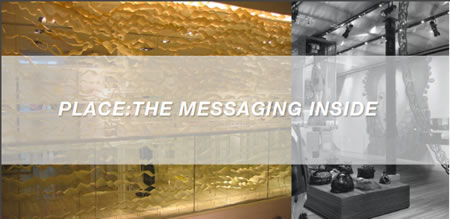 Along the river, running
A M A Z O N I S F L U I D
Like the waved and waxing tides of water and flow, moving further, into the land — there are surges, dynamic exchanges, that carry messages back and forth. It flows reflectively — one touch brings another in return.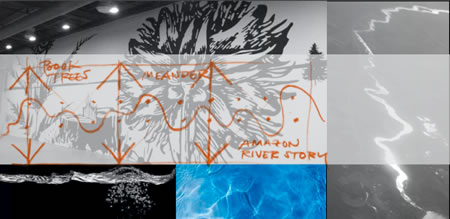 Words stack and sort, place made in space — and curves come through:

People flow in and out…
Visualization of Amazon
Exploring the visualization of Amazon as a metaphor for flow and telling the story of it, we see:
Thinking about movement in place.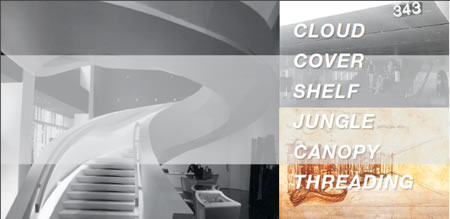 In the winding meander of the way-found, people make their way, to their own grouping of discoveries.
Humans move as they will.
In Amazon place,
we'll let them.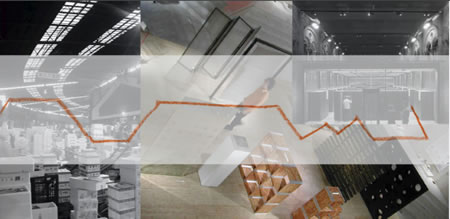 The geography of place made
Amazon is a river and a jungle
Like in any forest, there are many things to explore — layers to be found. The winding force of the river flow. The Amazon meanders, taking time. The Amazon Place is something to be experienced many times, like any adventure, to be savored. It's something to return to, again and again.
T A K E Y [O U R] T I M E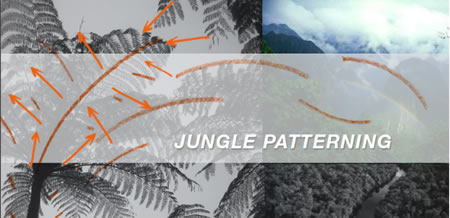 Shift, happens.
We Believe in Change.
When the Amazon encounters a change in the soil, its foundation, it changes its flow. It moves in response. When a person finds something new,
they can keep moving, exploring more.
A M A Z O N
EXPERIENCE WILL BE AN ADVENTURE
THAT KEEPS CHANGING; IT'S FULL OF SURPRISES, YOU KEEP MOVING.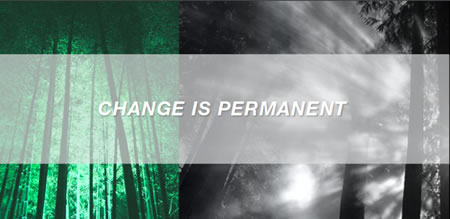 EXPERIENCER:
YOU THOUGHT YOU WERE [T]HERE
BUT YOU'RE HERE.
Amazon Keeps
SURPRISING ITS RELATIONSHIPS.
The community is continuously introduced to new ideas, new connections and offerings that
Amazon senses will be enthralling to the experiencer.
And Amazon has access to everything.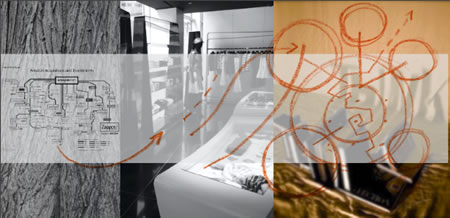 SURPRISE
IT'S SOMETHING
THAT YOU'VE NOT SEEN
BEFORE.
Ever before.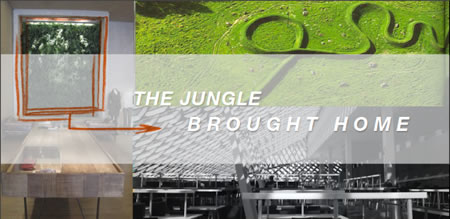 EXHIBIT | IDEAS
What is the concept of
exhibition| exposition?
–––––––––––––––––
Going to Amazon
EXPERIENCE
should be a HABIT.
HOLD ME.
1432, from the Old French exhibicion, from the Latin — exhibitionem from exhibere "to show, display," literally — "to hold out," from ex- "out" + habere "to hold"
(see habit). Exhibit (v.) is from 1490.
Amazon
RELATIONSHIPS ARE MUTUAL EXPOSURE.
EXPOSE | EXHIBIT | EXPOUND:
EXPOSE ME.
1388, "explanation, narration," from the Old French — exposition, from the Latin — expositio, from expositus, and exponere (to expound).
First: thinking Amazon "public display" the word concept is first recorded 1851 — the Crystal Palace Exposition in London.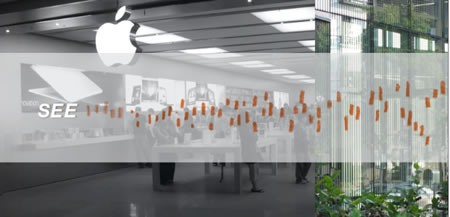 Books, flow, liberate.
Amazon started with books.
That's a memory.
–––––––––––––––––––––––––––––––––
THE PALACE OF MEMORY
The ancient concept of thinking of your mind, and your memory, as a place that's actually built in your imagination.
AMAZON
EXHIBIT
is a place that can exist in
THE EXPERIENCER'S
M I N D
Amazon
EXPERIENCE
CAN INSPIRE
YOUR MIND.
LIKE THE JUNGLE IT COULD BE OXYGEN
SOMETHING TO BREATHE IN.
––––––––
EXPLORATIONAL MNEMONICS
You just might find something that you'd forgotten.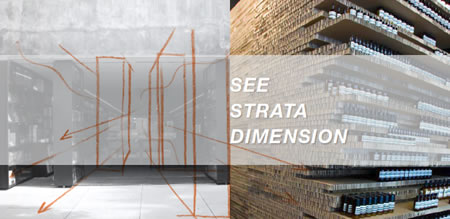 FIRE, STORMED.
WE WROTE ABOUT KINDLE AND
THE METAPHOR OF FIRE
(in)
2010
What fire not quenched, but the blaze
of curiosity the metaphor of KINDLE.
READ ME NOW.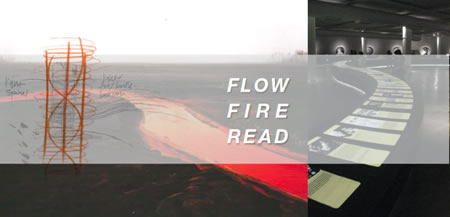 T I N D E R B O X
We believe that Kindle doesn't replace books but
brings them closer and faster to hand and mind.
We think that Kindle is a crucial part of
the metaphor of Amazon.
Kindle, like the very word brand, is about fire.
kindle circa 1200, from the Old Norse — kynda "to kindle," of uncertain origin, + freq. suffix -le. Kindling "material for lighting fire"
is from1513.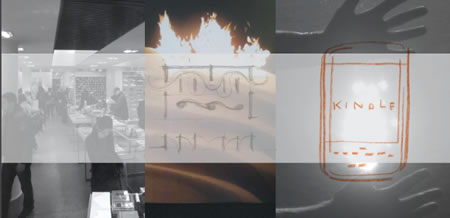 We're thinking about a river of Kindles;
a flowing, glowing
maze of Kindles, that you walk through, touch, explore.
K I N D L E
––––––––––––––––––
like a digital library
That is alive with ideas
Live fire and interactive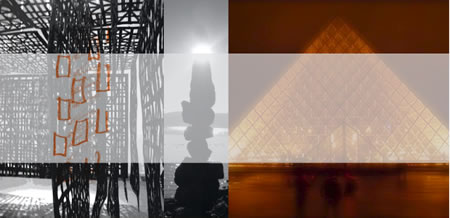 F I R E W A L K I N G
Kindles are like firewalking, but instead, it's fire reading –
you can touch anything, in the way of new fuel in content
– taking the reader
to a new place of experience.
FIRE ME UP !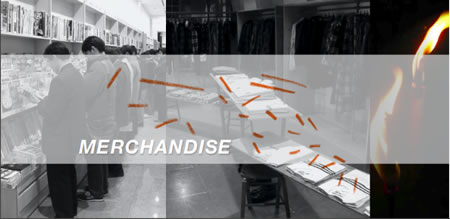 Flow and fire
Like everything, it's all changing; and the kindle fire | river channel will be constantly evolving. In fact, we
see the structure for how the kindle river as something – like everything else we design – will be about flow
through and transition.
NOTHING IS STATIC
[E]MOTION | MOTION (everything is moving)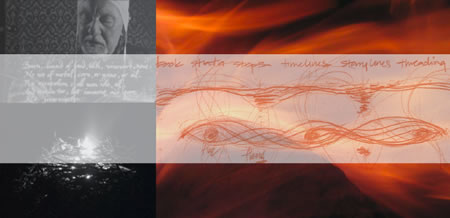 A S D E S I G N E R S | T H E O R I S T S
We believe in Amazon
And we believe that we've got a story here, to build out an interactive presence that will push the Amazon premise – the "mission before" – that will
create added promise for what the relationship for Amazon can be – for a person, a community, a neighborhood, a region, a nation, the world.
D R E A M
–––––––
To further design and evolve these concepts,
working with A M A Z O N team(s)
to organize and execute the plans for defining the platform
to create the foundation of this exhibit | place | statement.
Design it, and build it – for the Amazon headquarters – and to travel the country with it:
Amazon Experience.
WE'LL | WILL
STAY ON IT.
Tim
––––
The tapestry of multiple minds
Crowdweaving innovation >
Girvin Events: BrandQuest® | http://bit.ly/eiFIuP