I was thinking about the bridge between shelf presence, art and content.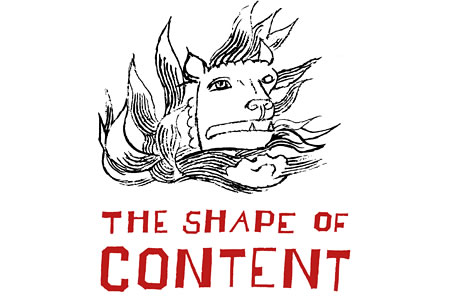 Earlier in my life, I made a connection with a collective of people
that related — gathered round — the work, the inspirations,
of a man named Ben Shahn.
Mr. Shahn was very famous, during his time —
as an artist, print-maker, muralist, photographer — and a designer.
A writer, a philosopher, a spiritual man – an artist, who many might have thought as answering higher and more mysterious callings.
And the answer to those evocations.
He was a man that started with nothing, worked poor — then later, designed incredibly powerful things —
each with a distinctively hand-crafted, and typographically-messaged, intentionality.
Art, meaning, the shape of content.
BELOW, A SELECTION OF
BEN SHAHN'S
DESIGN, ART, STORYTELLING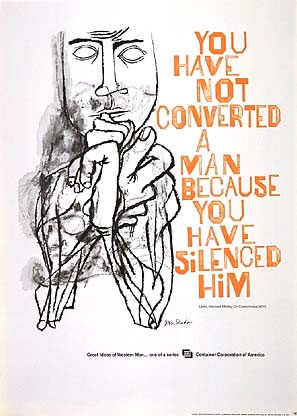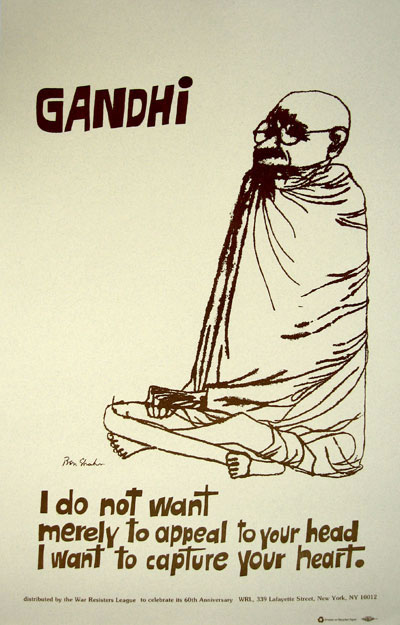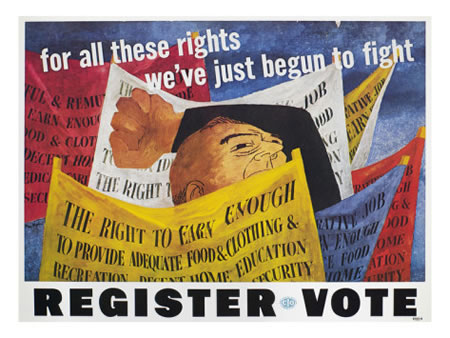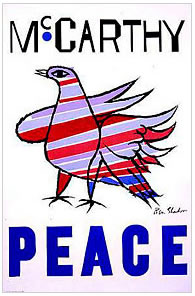 But this wasn't work about brands, or packaging or "selling products."
His principle was about designing — creating art, with content — as he called it, "the shaping of content."
His cause was a higher cause.
Whatever I wonder about, to the nature of craft — our efforts as designers and people who create and make brands —
I ponder the meaning that lies in, beneath, inside of the work.
The symbolism.
The poetry.
The metaphor.
The allegory.
Because great work is never just what's on the surface, it's the art-fullness,
the integral underlayment, that enriches everyone's perspectives.
People see differently, because of what you do.
That applies to brand, to story, to integration, to intelligence.
There's another side, where the nature of the design is less than principled intelligence and strategy, and more so: to decoration.
In a couple of days, in Moscow —
September 14 through to September 28,
the Moscow centre of modern art, design and architecture
"ARTPLAY
will host an exhibition of 100 best works
submitted by 76 young talented Russian artists
as part of the Russian-only design competition organised by Martini Art Club
to create the best arty packagings for the brand's highest selections —
Martini Bianco и Martini Asti.
Two finalists, whose artworks will be used to produce limited-edition labels for
Martini Bianco and Martini Asti for the Russian market, are to be revealed at the venue."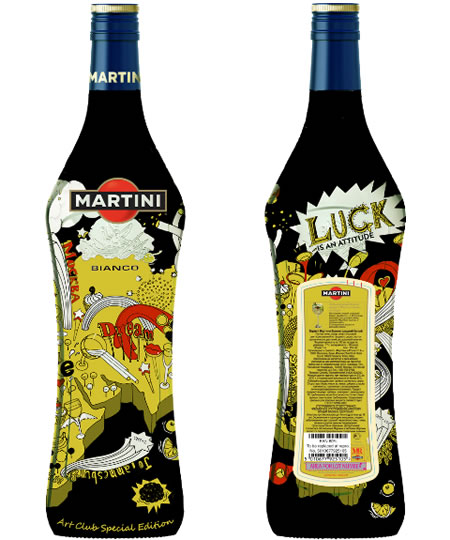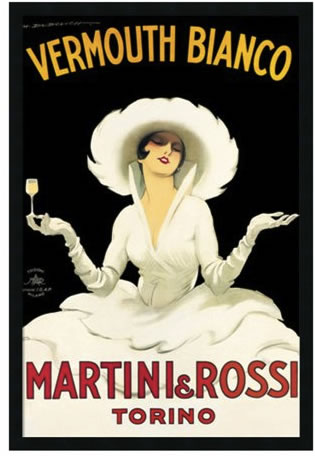 Booze art?
The point might be taken that is it really art, to adorn booze?
Sure, why not — booze + art; and the art of booze.
They mix well.
Henri Privat-Livemont | U.S. Library of Congress | Prints: ID ppmsca.10090
Looking back through the Girvin collection of art | design posters, from the last 100+ years, the "Masters of the Poster" — there are plenty of marvelous and wildly conceptual treatments of, and around, the dreamy luxuriation of booze, the mind schmooze of ethanol, freely flowing.
The character of ethanol, primed, boosts the wavering line of creativity.
It might wander, but doesn't art, a wandering, go?
Brand sound [& booze.]
According to Martini Art Club, "along with artworks of the finalists of the packaging competition, the exhibition will showcase some original pieces of art from the Turin museum of Martini&Rossi, such as prints and posters by Pablo Picasso, Andy Warhol and Giorgio de Chirico, as well as audio and video recordings which capture the history of the Martini brand since early 1920s to the present day. There are some rare recordings from the Martini Terazza parties featuring Alain Delon, Paul Newman, Prince Charles, Pelé, George Hamilton, Marcello Mastroianni, Eve Montant among others.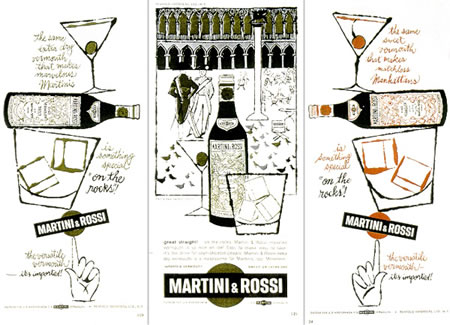 Andy Warhol's print for Martini Rossi
Famous Spanish designer and architect Rafael de Cardenas will be a special guest at the opening of the gallery at ARTPLAY in Moscow on September 14.
The Martini Art Club project was launched earlier this year by Martini Russia's marketing team as a collaborative and creative platform for young Russian artists who share the brand's philosophy standing
for the belief that
'Luck is an attitude.'"
We like luck,
we design around luck —
building attitude.
There are layers to how a person can understand — and potentially embrace — the story of a brand, and beyond that, the messaging and art that might deepen that telling and the way that someone can think different about what the story, the enterprise; it's clear that there are layers — in audience — to what story, what language, can be understood. To one degree, the story is told in the manner of the listener. Martini & Rossi's Russian positioning is about telling the story that is tactically aligned to the audience; and in that manner, from Warhol's sketches, our earlier blog on his Campbell's Soup renderings — common interpretations that happily pop to a broad audience. Shahn's emotionality is the most soulful — it expects an intelligent meditation, while reaching on fronts both political and powerful.
Art — to package, to brand, to story — could be the shape of content,
a telling rightfully positioned to the listener, the viewer.
Finally, ArtPlay might be just that.
Art + play.
–––––––––––––––––––––––––––––––––––––––––––
Tim | Queen Anne
S T U D I O S
…..
G I R V I N | INNOVATION WORKSHOPS
CREATING STRATEGIES, PRODUCTS, IDEAS FOR CHANGE.
http://bit.ly/vfzyEU